Start on the Right Foot With Us!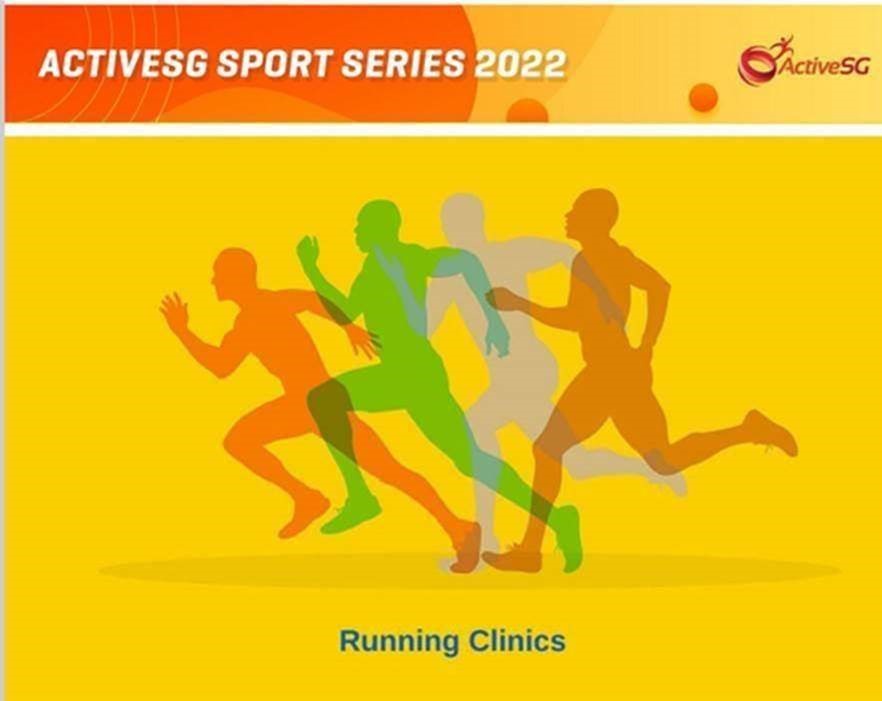 There is no age limit to playing. Join us in this celebration in conjunction with the International Day of Older Persons and have lots of fun together!
Get ready for a morning of engaging activities as we Play On Play Together! Join our exclusive Zoom session and get access to 4 virtual rooms that will be offering talks, workshops and even workouts!
Looking to bring sport back into your lives? We've got it covered! The ActiveSG Sport Series brings to you a series of events throughout the year that covers a wide variety of sporting disciplines (such as running, brisk walking, badminton, and kinball). We're proud to announce our first checkpoint - the Running Clinic on the 18th and 19th of March!
Improve your run efficiency, prevent common injuries, and train effectively to clock a new Personal Best! Learn from our panel of experts including national coaches, athletes, ultra-marathoner, nutritionists, sport dieticians, and more! And this isn't just theory-crafting, you'd actually get to put those new skills into practice on the spot!
The Speakers
Steven Quek

Melvin Tan

Liew Wei Yong

Steven Quek is the Head Coach of the ActiveSG Distance Running Group.




Steven can be credited for training multiple local athletes, like Soh Rui Yong in the World Half Marathon Championships, Jeevanesh Soundararajah in the South-east Asia Games and Neo Jieshi in the Olympic Games.

Melvin Tan is the Head Coach of the ActiveSG Short Distance Running Group.




With over three decades of experience coaching student-athletes from primary school kids to elite adults, Melvin has facilitated workshops, camps and talks to better equip coaches to learn and challenge themselves to be better.

Liew Wei Yong is certified in personal training, sports management, personality/behavioural assessment, and positive psychology.




As an ultra runner, Wei Yong has a proven track record in helping her clients achieve their personal goals through her 18-year career as a running coach.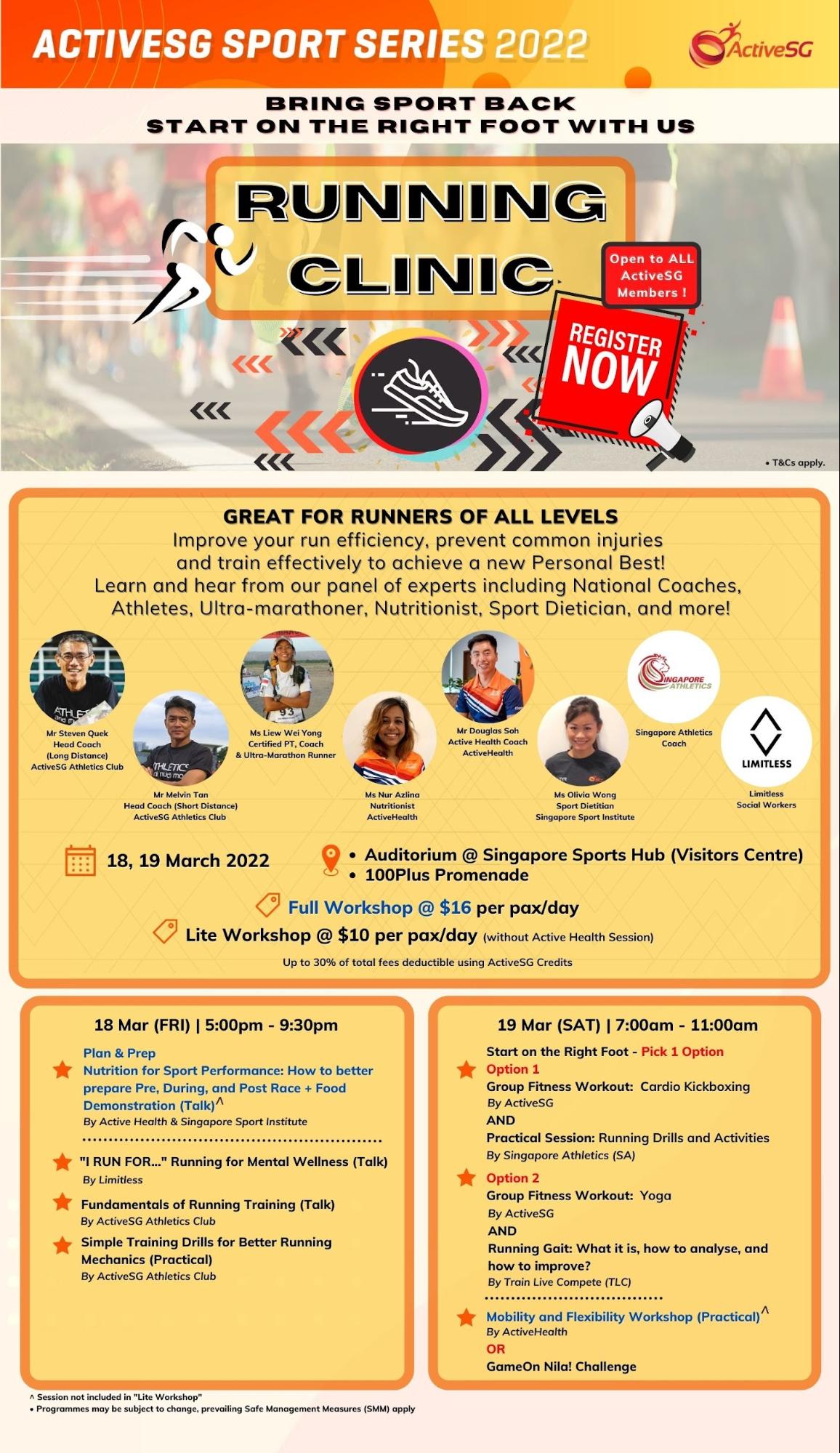 Join the highly informative workshop where you can get your burning questions answered at only $16/pax per day for the "Full" Workshop, and $10/pax per day for the "Lite" Workshop! Best of all, up to 30% of the total fees can be deducted using ActiveSG credits!

So what are you waiting for? Register for the Running Clinic HERE so that you can end the March Holidays with a bang! See you at the Singapore Sports Hub!