As the host nation of the AFF Suzuki Cup 2020, Singapore Lions MUST break the streak of 3 straight Group stage Exits!
by Circle Stories, on December 4, 2021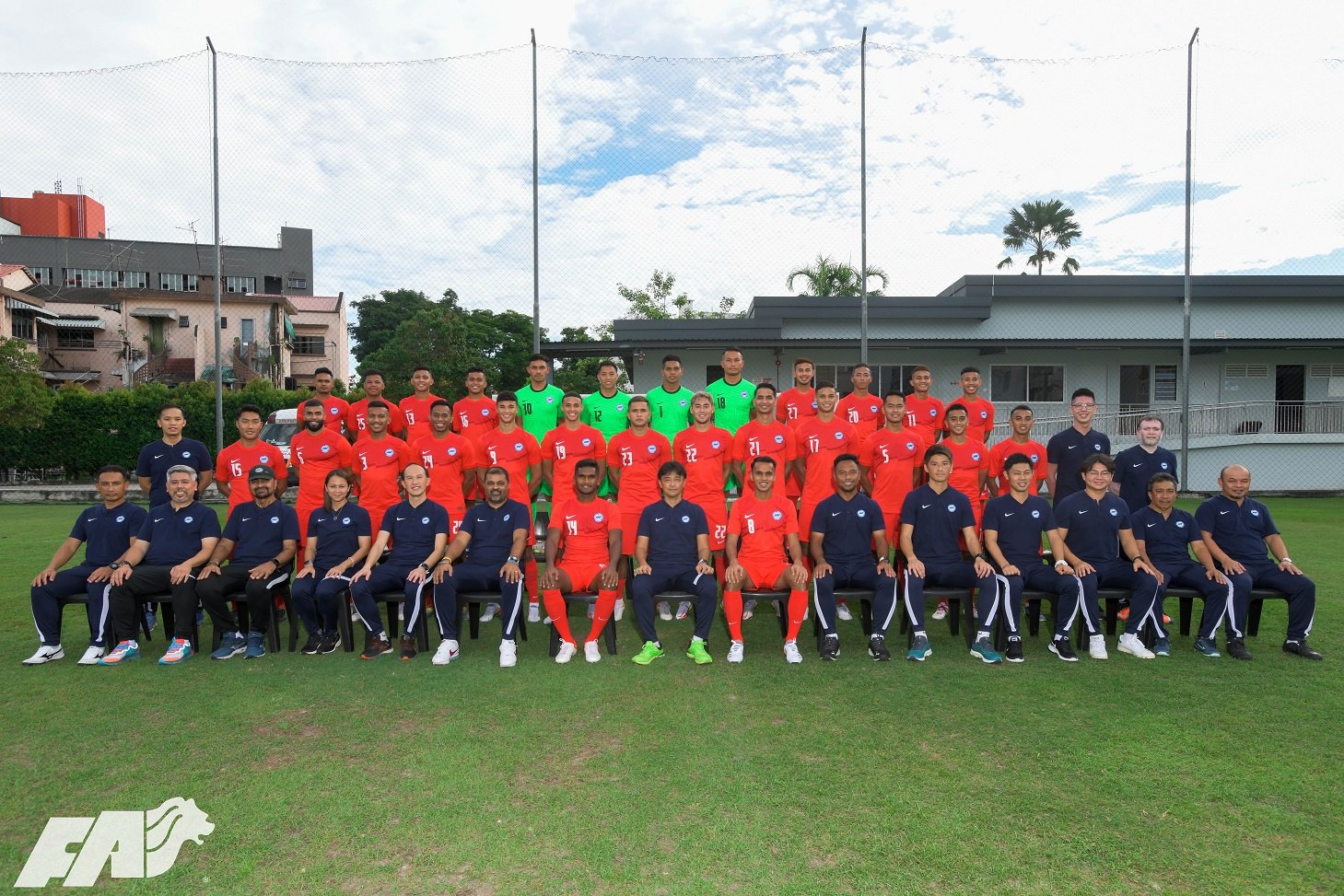 (Team Singapore Lions. Photo Credit : FAS)
By Sadat Osman
Singapore are the 2nd most successful side in the AFF Suzuki Cup with 4 previous title wins. Those successful title-winning runs took place in 1998, 2004, 2007 and 2012. But following their 4th coronation as the "Kings of ASEAN Football", our Lions have disappointingly missed the semi-final stage in the last 3 consecutive editions of the tournament! As hosts this year however, the Lions will be pulling out all the stops to bring back the illustrious trophy once again, to the Lion City!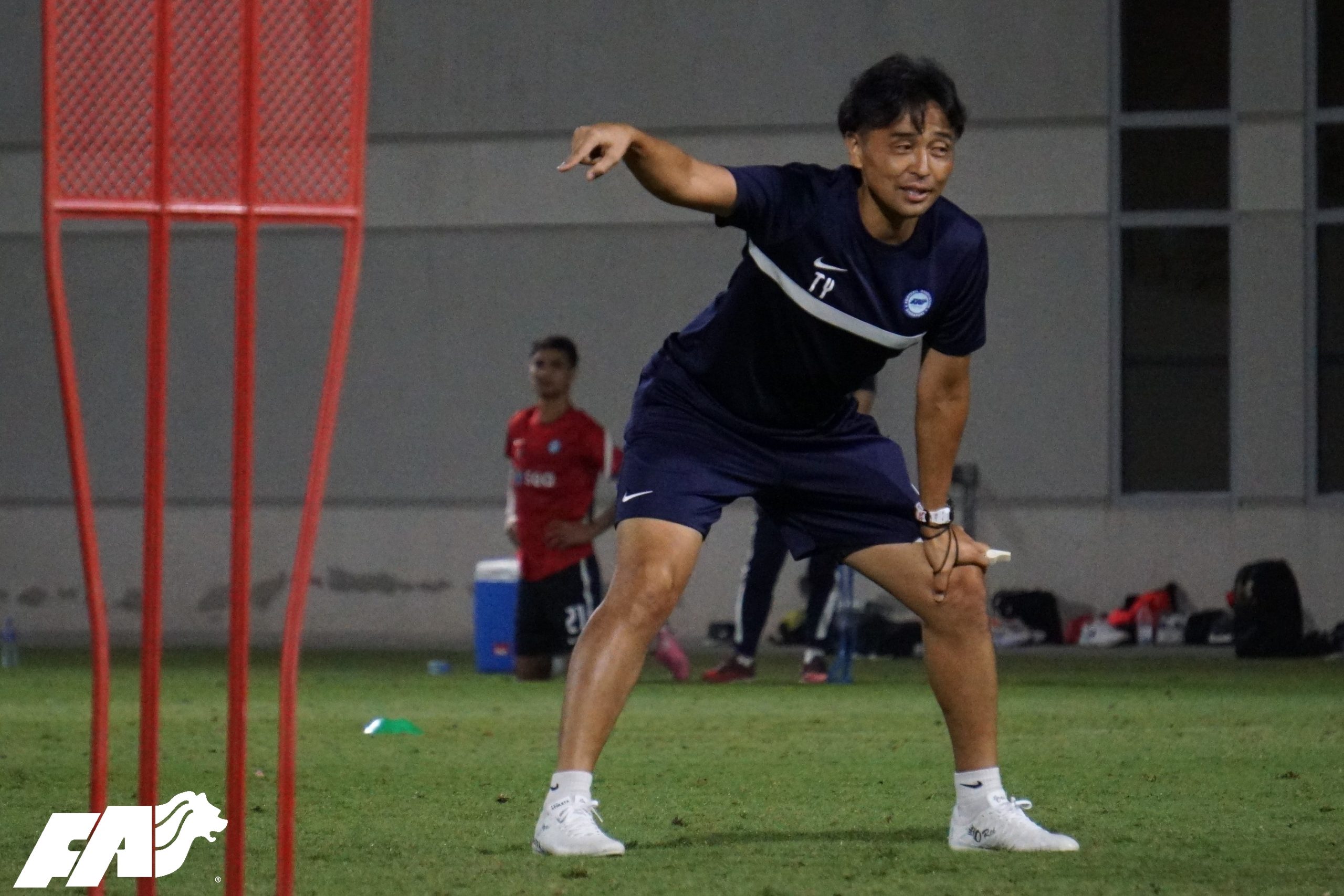 (TeamSG Coach Tatsuma Yoshida. Photo Credit : FAS)
47 year old Japanese Tatsuma Yoshida is the man in charge of the Republic's national team. And he will be relying on skipper Hariss Harun to lead his side to success. Forward Ikhsan Fandi has made progress in the past year, and it is no surprise that he is a key player for the Lions — having featured with Norwegian side Jerv with some success.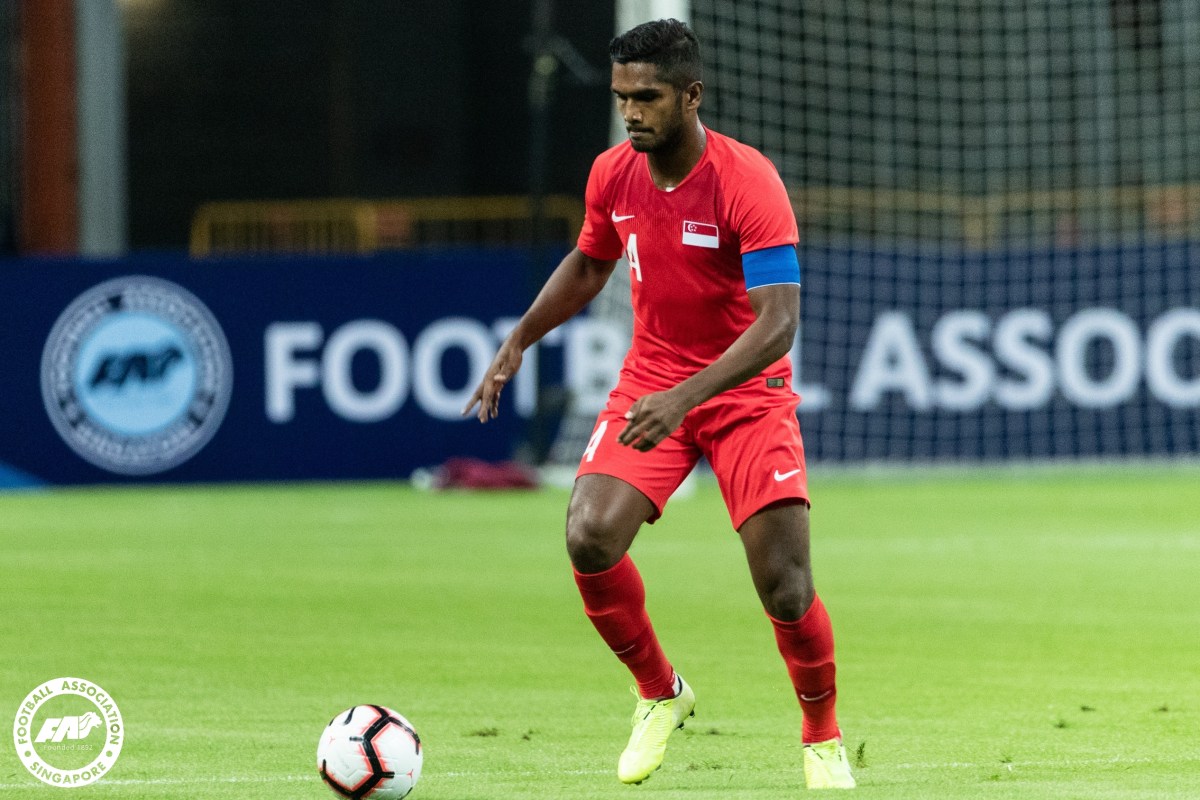 (Lions Captain Hariss Harun missed recent training camp in Dubai due to Covid-19. Photo by FAS)
11 players will be part of a Suzuki Cup squad for the first time – goalkeeper Zharfan Rohaizad, defenders Nur Adam Abdullah, Iqram Rifqi and Tajeli Salamat, midfielders Saifullah Akbar, Hami Syahin and Song Uiyoung as well as forwards Amy Recha, Hafiz Nor, Ilhan Fandi and Shawal Anuar.
Coach Tatsuma is confident of his chances ahead of the tournament. He said: "It is critical that we get off the blocks right from the first match and hence during our last few days before that, we will continue to build up the team and remind them of our tactics and style of play."
"The boys are aware and appreciative that we will be playing on home soil and in front of our fans after more than two years, so I am sure they will showcase their full potential and play every game with emotion, with intensity and with passion."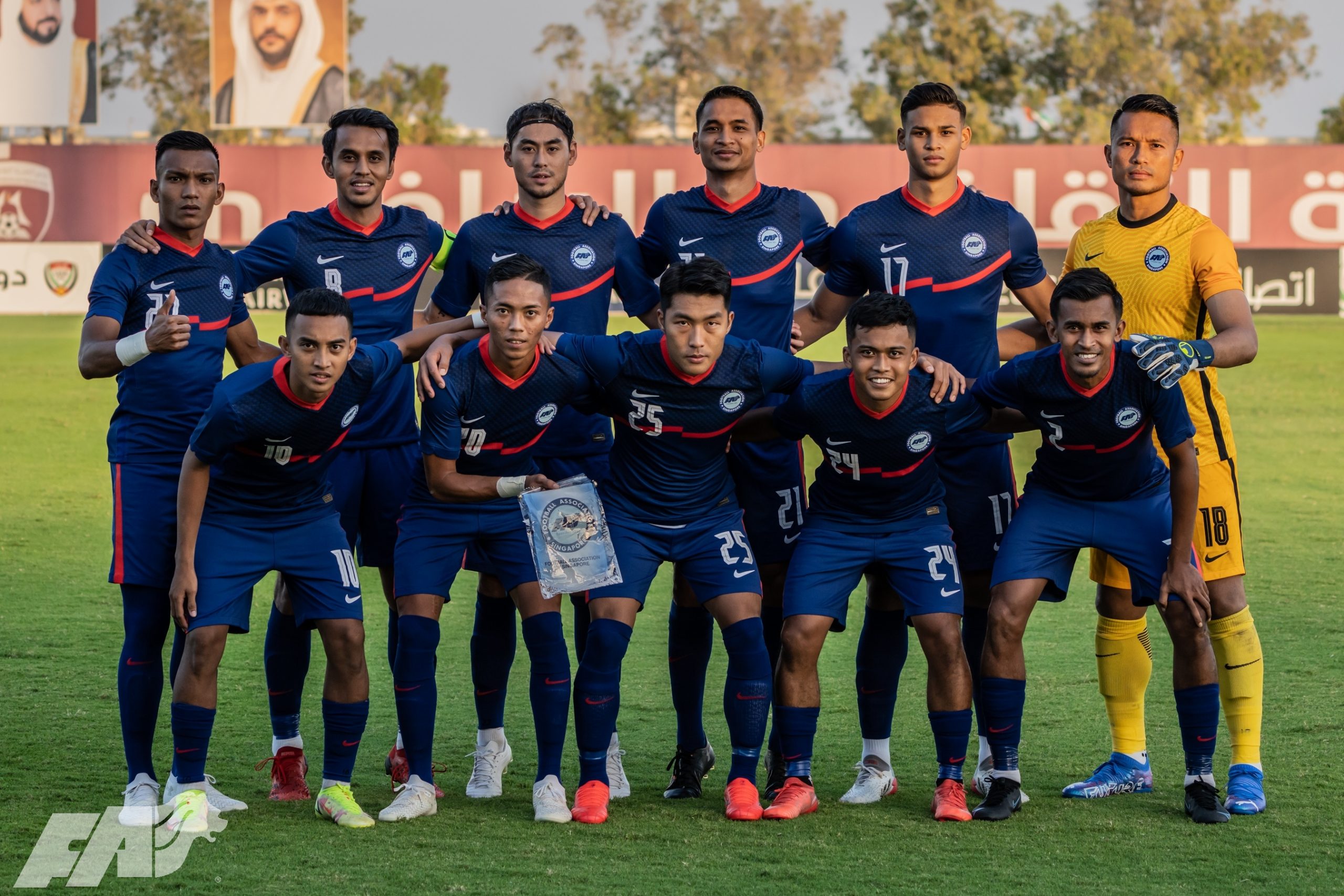 (TeamSG in a friendly match in Dubai in Nov 2021. Photo by FAS)
With an average age of around 27 years, this 30-man team comprises 4 goalkeepers, 9 defenders, 8 midfielders and 7 strikers. And this team will start their Suzuki Cup campaign on the back of 5 straight defeats with only 2 goals scored and 21 conceded!! But Tatsuma remains calm saying that, "The team spirit is good, and everyone knows their role in the team, both on and off the pitch. We respect every opponent, starting with Myanmar and we are ready for the challenge".
Singapore's first run in the tournament will be against Myanmar on 5 December.
Squad List
Goalkeepers:
Hassan Sunny (Lion City Sailors), Izwan Mahbud (Hougang United), Syazwan Buhari (Tampines Rovers), Zharfan Rohaizad (Tanjong Pagar United)
Defenders:
Amirul Adli (Lion City Sailors), Iqram Rifqi (Geylang International), Irfan Fandi (BG Pathum United), Nazrul Nazari (Hougang United), Nur Adam Abdullah (Lion City Sailors), Safuwan Baharudin (Selangor FC), Shakir Hamzah (Tanjong Pagar United), Tajeli Salamat (Lion City Sailors), Zulqarnaen Suzliman (Young Lions)
Midfielders:
Adam Swandi (Lion City Sailors), M. Anumanthan (Kedah FC), Hami Syahin (Young Lions), Hariss Harun (Lion City Sailors), Saifullah Akbar (Lion City Sailors), Shahdan Sulaiman (Lion City Sailors), Song Uiyoung (Lion City Sailors), Zulfahmi Arifin (Sukhothai FC)
Forwards:
Amy Recha (Geylang International), Faris Ramli (Lion City Sailors), Gabriel Quak (Lion City Sailors), Hafiz Nor (Lion City Sailors), Ikhsan Fandi (FK Jerv), Ilhan Fandi (Young Lions), Shawal Anuar (Hougang United)
Prediction: 2nd place in Group A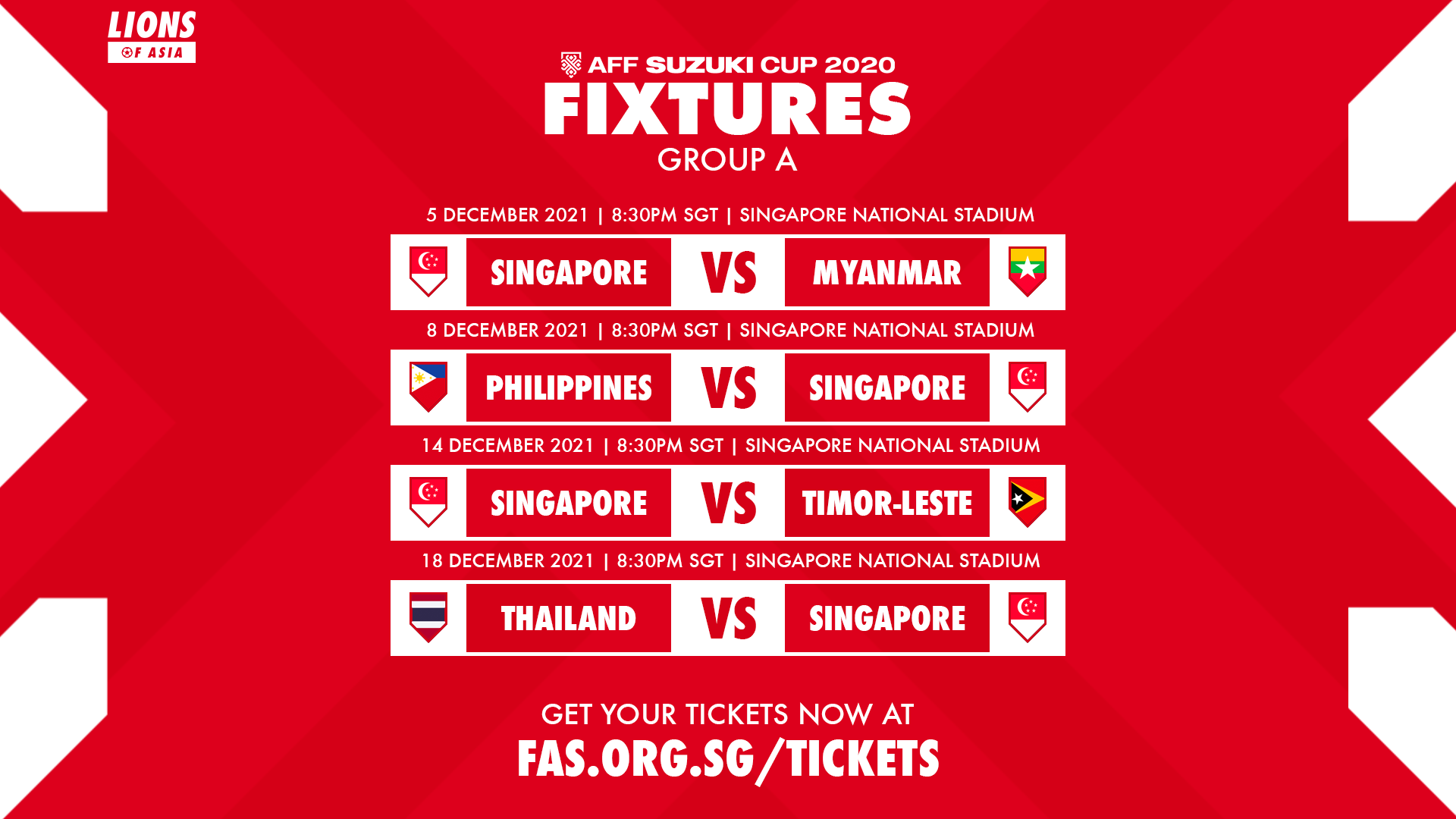 Sadat Osman had a 10-year career in the publication industry, where he covered several beats including current affairs, food, fishing, music, and football. As the former chief editor at Goal.com and a fan of Newcastle United FC since 1996, Sadat also had a trial as a goalkeeper at Tanjong Pagar United FC. But today he remains a frequent social player of the game, who fancies Lionel Messi. However, Sadat's playing style is unfortunately similar to that of Titus Bramble!
Related Events & Programmes