Cambodia 2023: Sailors and swimmers continue to deliver on day 3 of the SEA Games
by ActiveSG Circle, on May 9, 2023
Day 3 began with the focus on the sailors in Sihanoukville where most of the team were in medal contention. When the boats came back after the medal races, it became clear that Singapore would take the podium in seven of the nine events contested at these Games, indicating the country's dominance in the sport in the region.
Ryan Lo and Isaac Goh duly delivered in the men's ILCA7 and ILCA4 Open events respectively, while Ellyn Tan and Chia Teck Pin caused a surprise upset by overtaking the previous day's leaders from Malaysia in the medal race, and secured the third gold for Singapore.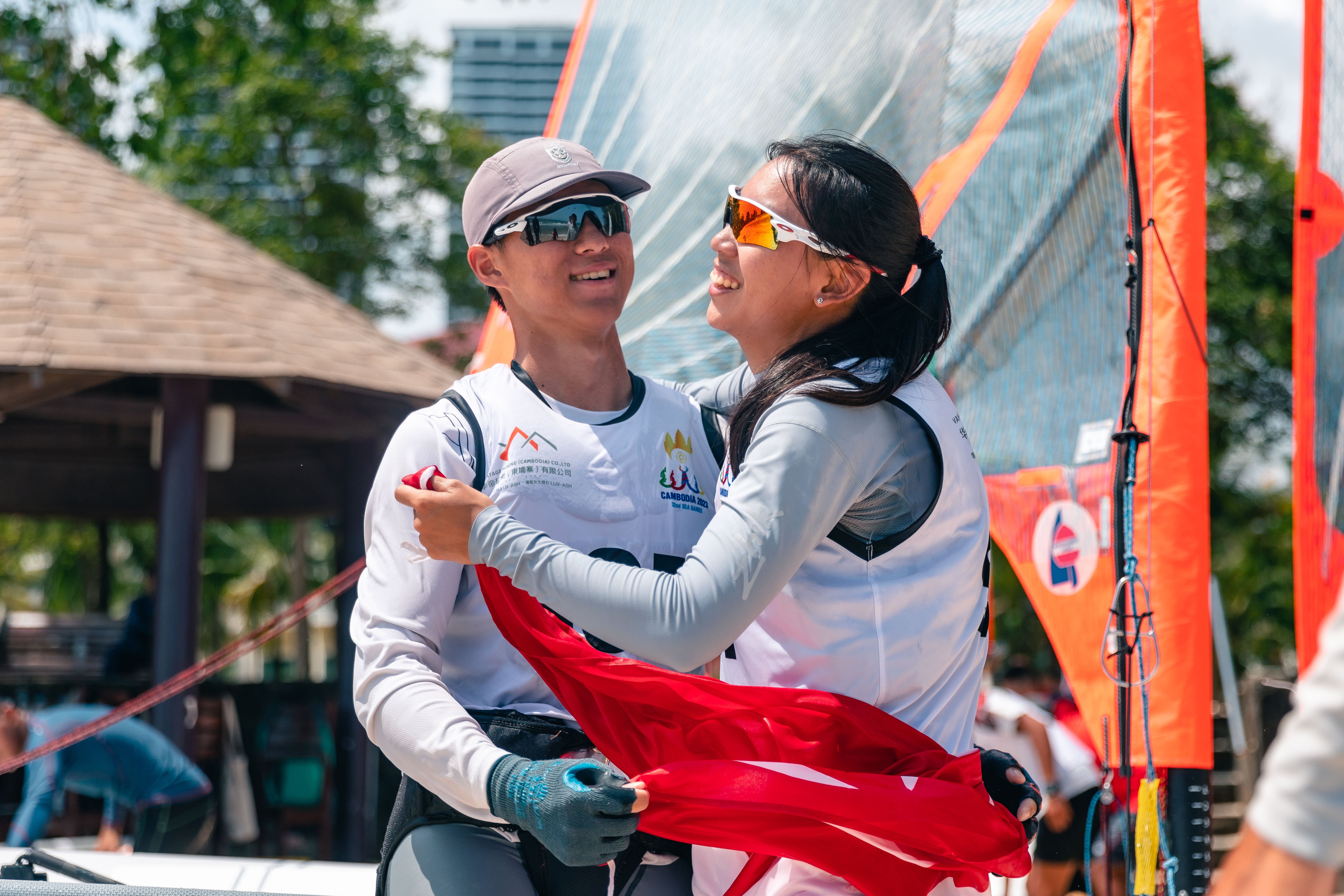 Ellyn Tan and Chia Teck Pin turned silver into gold with a win in the medal race. Photo: SNOC/Eng Chin An
The Sailing team also delivered four silver medals – Jania Ang in the women's ILCA6, Elkan Oh in the men's Windfoil IQ:Foil, Jayson Tan in the Windsurfing RS:X, and Ethan Chia and Cheryl Yong in the Mixed Optimist to make it a bountiful week for Team Singapore out in the water.
Triathlon delivers a medal while Silat faced a difficult day
Triathlon delivered Singapore's first medal on Day 3, with Louisa Middleditch finishing third in the women's Triathlon event. Teammate Herlene Natasha Yu finished sixth. In the men's event, Luke Chua and Bryce Chong finished fourth and fifth, both missing out on a medal.
In the Pencak Silat arena, the Singapore side encountered strong opponents in their opening matches as the competition transitioned to the Tanding (combat) events today (8 May).
A challenging day for Pencak Silat as only two athletes progressed into the latter rounds. Photo: SportSG/Flona Hakim
Two Team Singapore athletes secured victories to remain in contention of a medal. Competing in the women's Tanding below 45kg event, Nur Tuhfah Izzah Md Roslan beat Shara Julia Jizmundo from Philippines 66-19 to advance to the Semi-Finals, where she will meet Norsyakirah Muksin from Malaysia tomorrow (9 May).
Meanwhile, Sheik Ferdous defeated Md Syukrii Md Sufri from Brunei 21-(-1) to advance into the final four on Tuesday (9 May) where he will be meeting Afiq Aniq Fazly of Malaysia.
Shuttlers lock in bronze and stay in the hunt for gold
Meanwhile in Badminton, both the men's and women's teams won their respective quarter-finals to lock up a minimum bronze medal. The men beat the Philippines 3-1 and will face Indonesia on Wednesday (10 May) for a place in the final. The women ousted Vietnam 3-0 to book a semi-final meting with Thailand, also on Wednesday.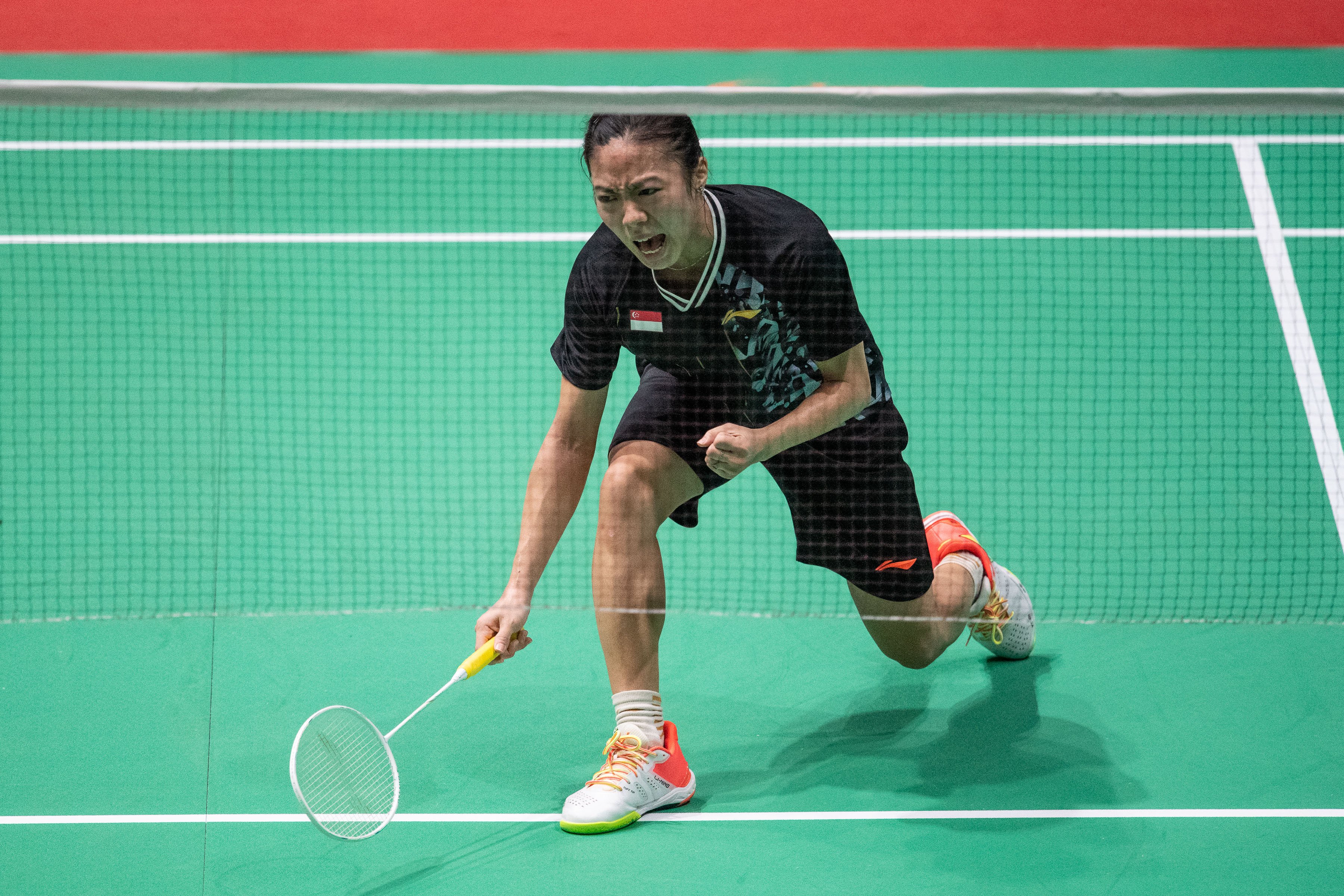 Both men's and women's teams have locked up bronze medals. Photo: SNOC/Lim Weixiang
In Cycling, Riyadh Hakim Lukman finished sixth in the Mountain Bike Men's Cross Country Eliminator, while Alycia Charlotte Lim also finished sixth in Diving's Women's 3m springboard final.
In Boxing, Mohamed Hanurdeen lost 5-0 to Aldoms Suguro of Indonesia in the men's 54kg quarter-finals.
Golf and Gymnastics competitions get going
Golf competition tees off at the Garden City Golf Club in Phnom Penh, where Aloysa Atienza, the individual silver medallist at the last SEA Games, carded an opening round 1-under 71 to lie third in the women's individual standings.
Hailey Loh, who became the first-ever Singaporean to capture a National Collegiate Athletics Association (NCAA) conference championship last month, shot a 74 to be in joint-9th spot while Jaymie Ng opened with a 78.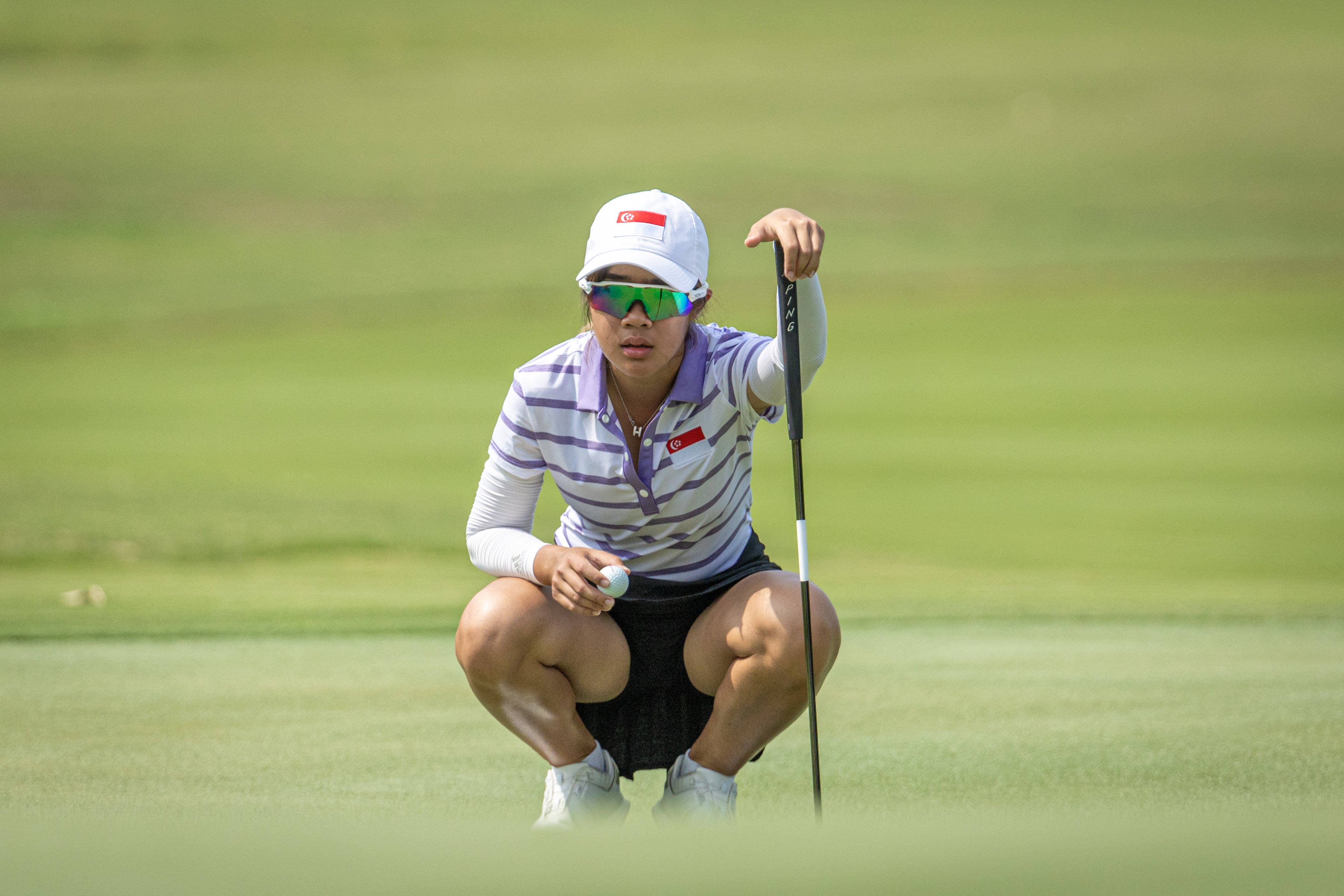 Golf tees off at the SEA Games with the ladies staying in medal contention. Photo: SportSG/Dyan Tjhia
In the men's side, Daryl Low is the pick of the quartet after returning a 1-over par opening round of 73 to lie in 12th place on the individual leaderboard. He's followed by Brandon Han who shot a 74 to be in joint-16th place, while Ryan Ang carded a 77 to lie in 25th spot. Justin Kuk's opening round 79 puts him in joint-27th position.
In Gymnastics, Zac Liew finished 7th in the Men's Artistic Individual All-Around final, followed by Kho Tong-Yu in 9th place, Chong Jer Rong in 11th and Kaeson Lim in 12th. The team finished fourth overall. The gymnasts will compete in the Individual apparatus finals tomorrow (9 May).
Mixed Valorant team takes on the stage
In eSports, Singapore narrowly lost to Vietnam 14-12 in the opening match of the Mixed Valorant (PC) event and later bounced back by beating Indonesia 19-17 and Cambodia 13-7 to occupy third spot in the six-team event. Singapore will next go up against Malaysia and the Philippines.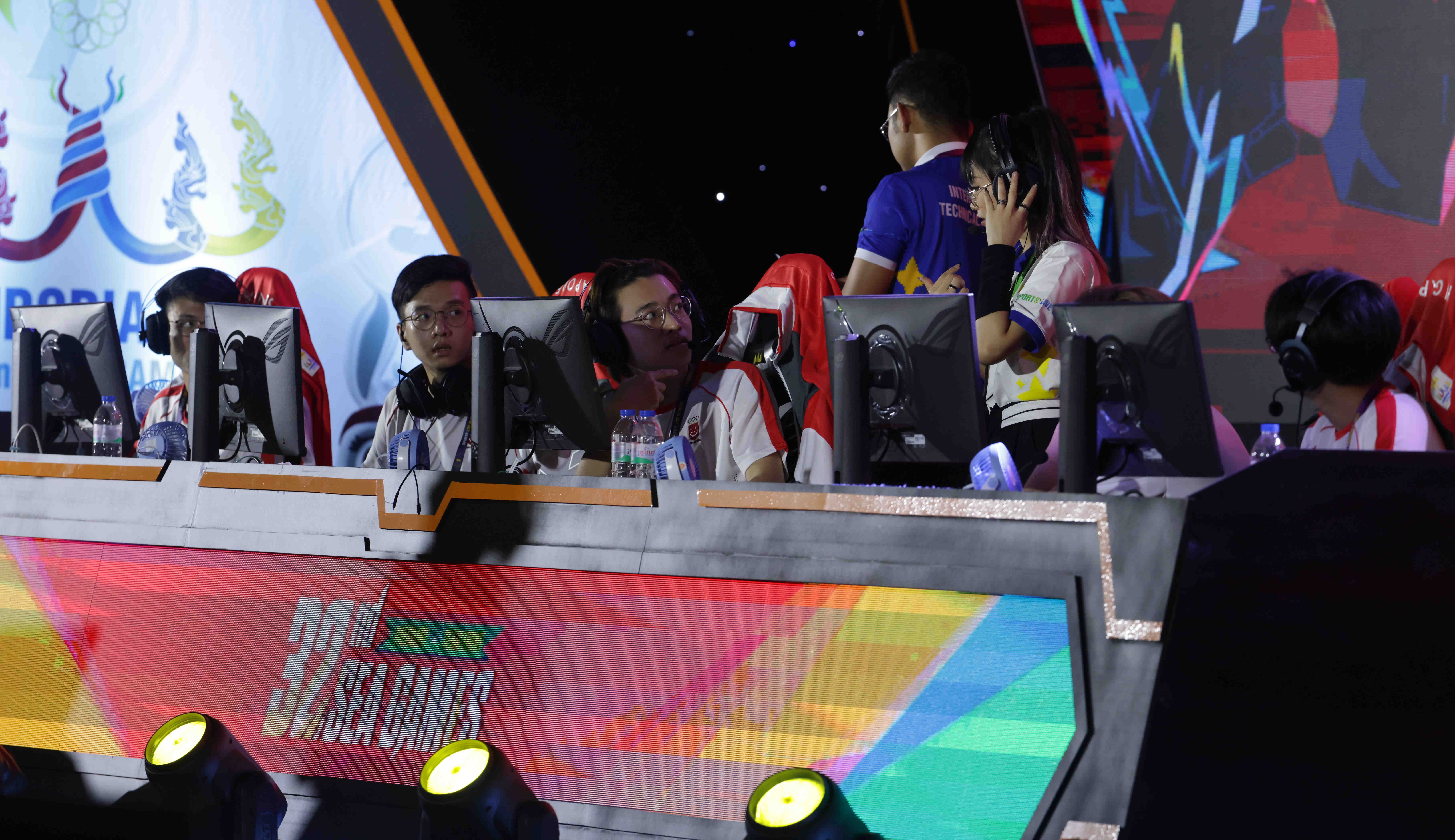 Singapore's Mixed Valorant team ends day one of competition with 2 wins and 1 loss in the group stage. Photo: SportSG/Dawn Chua
World-class cuesports athletes stay in the hunt
Cuesports rolled off today with the Men's English Billiards and 9-Ball pool events. Singapore's world champion Peter Gilchrist is looking to regain the crown he lost in the last edition of the Games in Vietnam and he motored his way into tomorrow's final against Myanmar's Pauk Sa after a 3-0 win over Vietnam's Kien Nguyen Trung and edging Thailand's Praput Chaitanasakun 3-2 in the semi-final.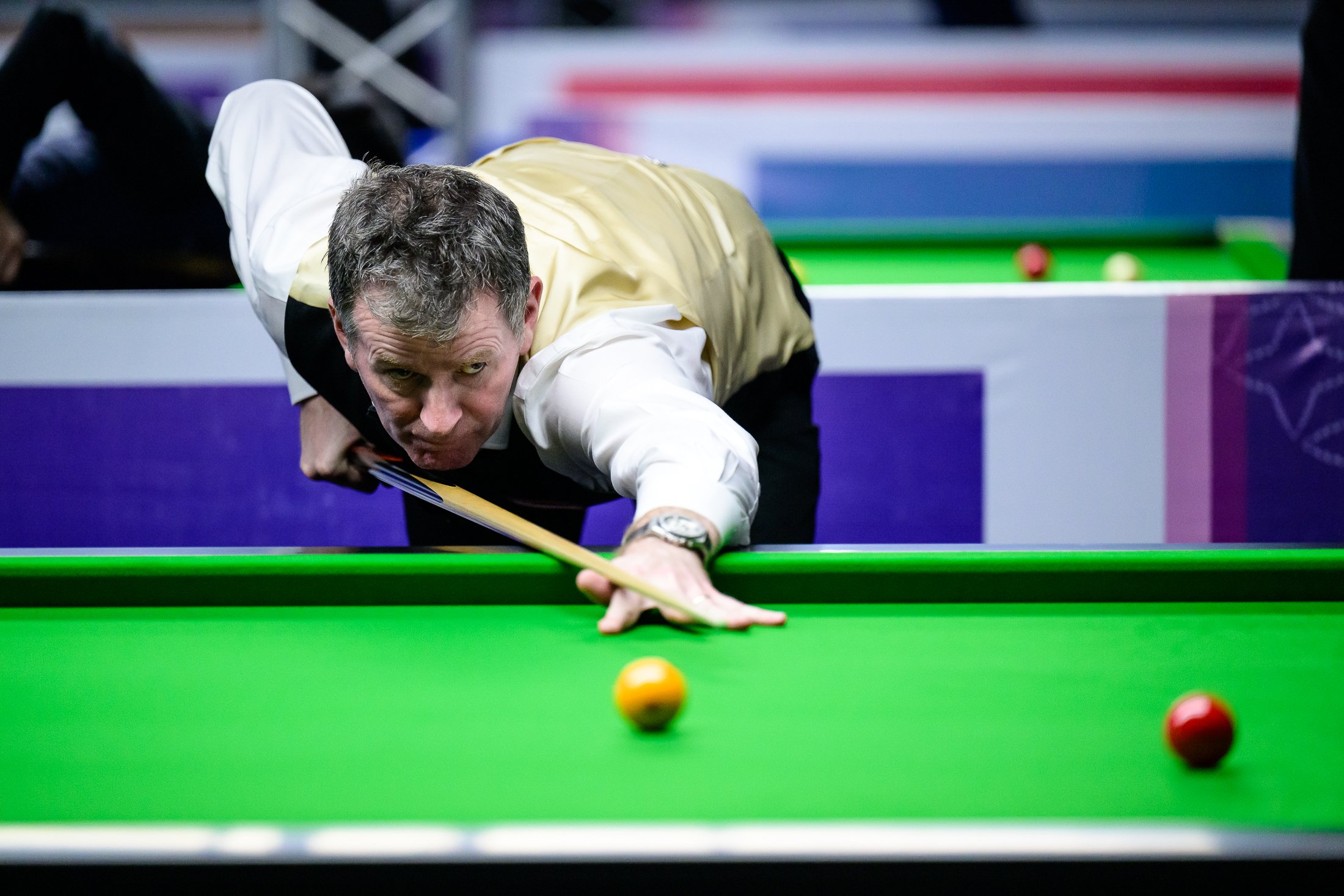 Peter Gilchrist is in the men's billiards final and hunting a seventh gold medal in the event. Photo: SportSG/Bryan Foo
Meanwhile, teammate Karthik Ramaswamy fell at the first hurdle of the same event.
In 9-Ball Pool, former gold medallist Chan Keng Kwang lost his pre-quarter-final match 9-7 to his opponent from Thailand. That left Singapore's former world number one player Aloysius Yapp to continue the challenge and Yapp duly recorded a win over Thailand's Tepwin Arannath (9-1) and will next meet Ahmad Taufiq Md Murni of Brunei.

The Sprint Queen makes her own mark
Shanti Pereira's scorching 200m run won her a third gold medal in this event, made more special as she becomes the first to go under the 23-second barrier (22.69s) at the SEA Games, also setting a national record. That's after she had qualified third for the final with a heat time of 24.02 seconds. Teammate Elizabeth-Ann Tan finished fifth in the same race while Mark Lee came fifth in the men's 200m event.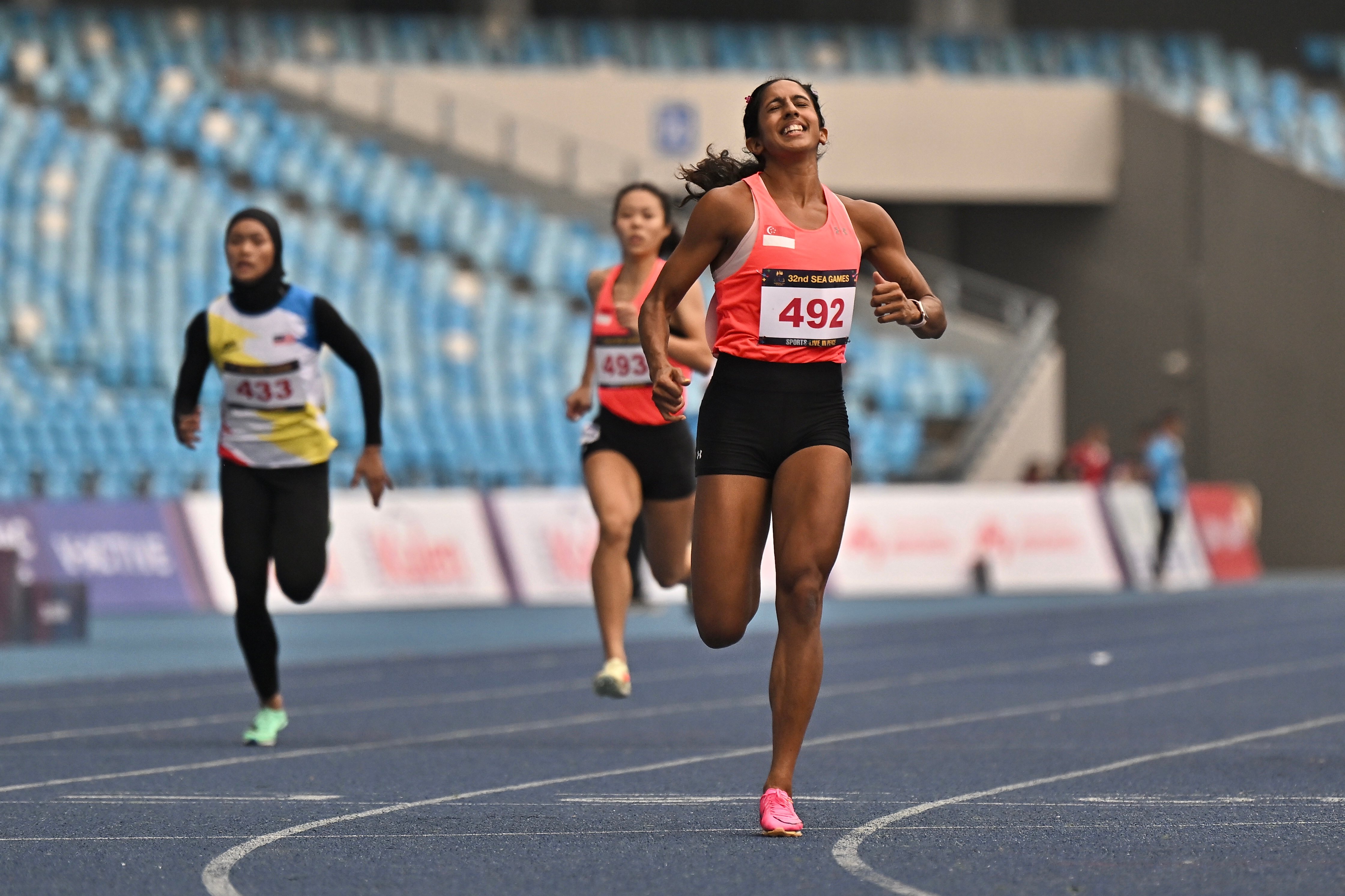 Shanti Pereira wins gold in the 200m sprint for the third time. Photo: SNOC/Lim Weixiang
In the men's pole vault event, both Koh Wei Shien and Low Jun Yu failed to return a height.
In men's indoor volleyball, Singapore finished sixth after losing 3-1 to the Philippines in a classification match.
Over at the pool, the gold rush continues with Quah Ting Wen nabbing the women's 100m freestyle, Gan Ching Hwee winning the women's 400m freestyle in a one-two finish with teammate Ashley Lim, and the quartet of Quah Zheng Wen, Nicholas Rio Karsten Mahabir, Teong Tzen Wei and Jonathan Tan setting a new Games and National Record in winning the Men's 4x100m Medley relay with a time of 3 mins 37.45 seconds.
At the end of Day 3, Singapore remains sixth in the medal standings with 16 Gold, 11 Silver and 14 Bronze medals.
The 32nd SEA Games are held in Cambodia from 5 to 17 May 2023. For the latest Team Singapore coverage and news, follow Team Singapore on their social media channels (Facebook, Instagram, TikTok) or visit the official Team Singapore website.
Related Topics
Related Events & Programmes
Related Topics