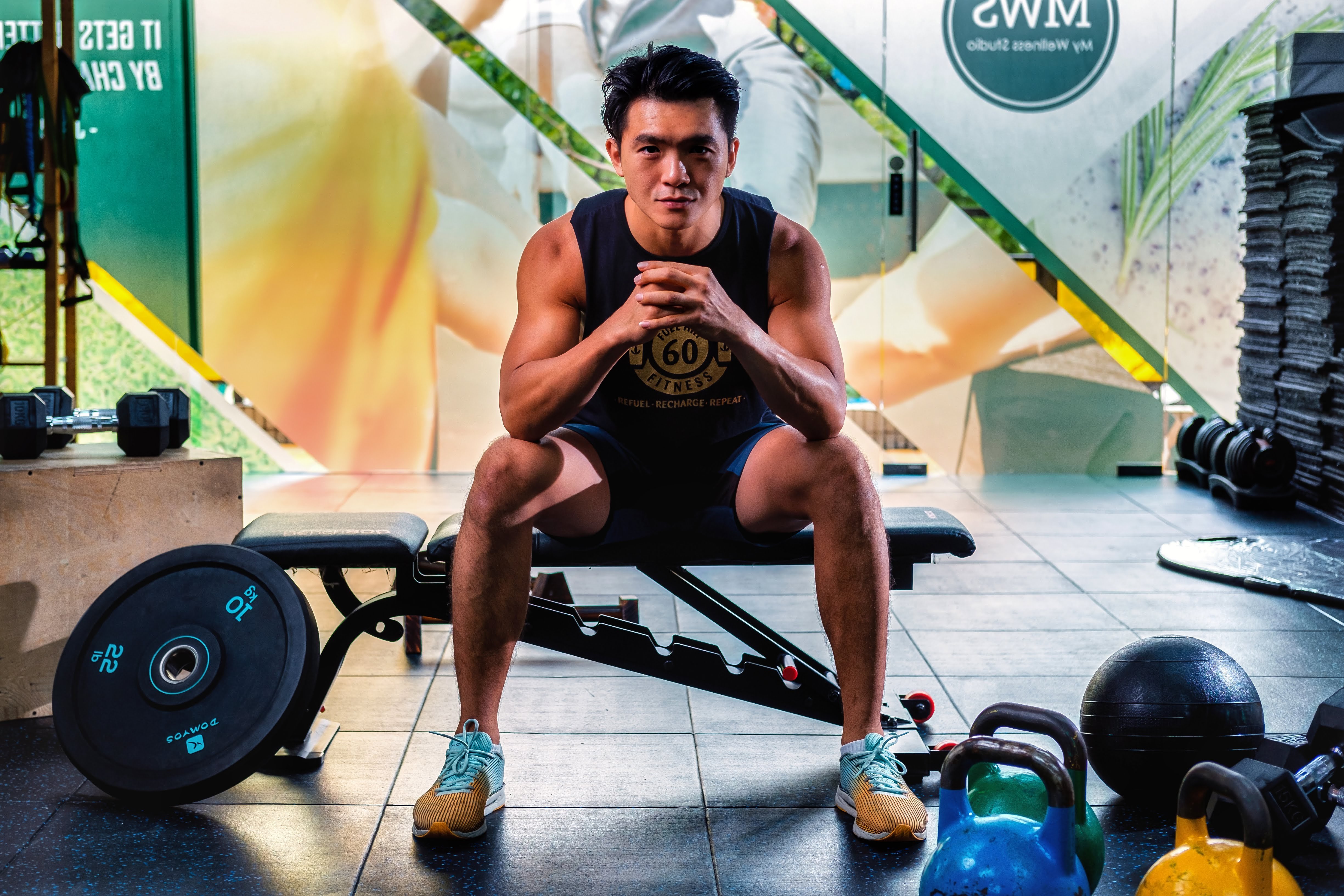 Learn more about Teochew Ah Boy Eugene Sng and how lifestyle is everything in fitness!
As part of a drive to spotlight Self Employed Persons in the local fitness industry, we asked some of them to share more about themselves, their fitness journey, and some tips that you can immediately benefit from.
Today's article features Eugene Sng, a fitness coach with 10 years of experience in nutrition and fitness.
A passionate father of 3 in the business of coaching, wellness, fitness, nutrition, speaking and life, Eugene enjoys seeing his warriors transform physically, mentally, and spiritually.
Catch him in action on Circle Watch here!
When did you start your fitness journey?
Back in 2012, I was overweight, looking for solutions to lose weight. I found the amazing combination of fitness and nutrition, but realized that no one put all of them together.
Thus, I started my program, engaging trainers and eventually I become one myself (I lost 15 kg in three months!). Throughout the years, I have also established my own system and team of coaches to help others.
Impressive! Healthy eating improves your work performance, increases your energy, helps you lose weight, and reduces your risk of developing nearly every chronic disease affecting the Singapore population.
Looking to take charge of your health? Check out ActiveHealth for tips, workshops, and easy recipes today!
When do you expect to retire?
Nope, not going to. Fitness is already a key component of my lifestyle. In fact, maybe I'm already retired - I'm no longer "working" anymore!
Why is fitness important to you?
It's more necessity than importance - we are built to move. It is a lifestyle choice: some people struggle with losing belly fat because of how they perceive food and their relationship with it.
Why should people follow you?
Because I lead , I don't talk with my mouth. I talk with my actions.
Well said! As a former police inspector, Eugene really shows how self-discipline is key to maintaining fitness. If you haven't already, check him out as Teochew Ah Boy on Circle Watch today!
To receive the latest updates on the happenings in the Singapore sports scene, follow GetActive TV on Facebook and Instagram!