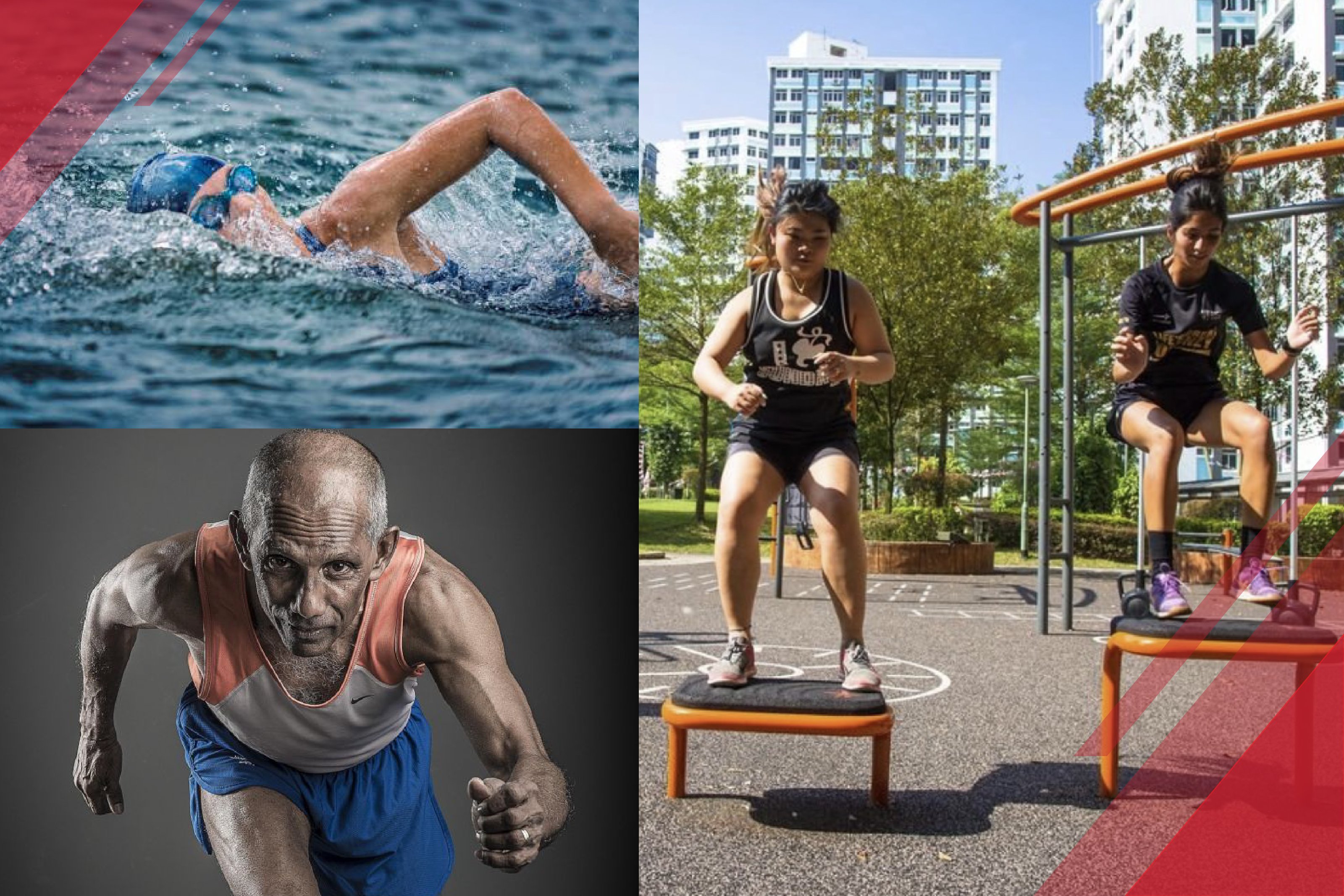 By C.Kunalan
The first thought that came to my mind after hearing about the 'Circuit Breaker' was: "Oh goodness! What are our athletes going to do about training for the various International competitions, including the upcoming Olympics?"
The Circuit Breaker (CB) eventually ended on 1 June after it was initiated on 7 April. Thereafter, our Team Singapore athletes resumed training with safe distancing measures. Many of them have continued and persevered with their trainings even during the CB while at home, by utilising technology such as Zoom to stay in touch with their coaches and to maintain their fitness levels.
I was glad that the athletes found the opportunity to keep training, at least for their individual skills and fitness as these are two critical factors at any competitive level.
I recalled what I did in terms of training for major games back in the day and tried to see if we can draw parallels from there.
I can remember my qualification for the 1968 Olympic Games vividly back in July 1968. I'd just completed a disappointing 1967 SEAP Games in Bangkok in December, when I had caught the flu bug the day before the start of the Games. I had a fever and runny nose and was under medication. I could only manage two silvers in the two individual events and a silver and bronze in the two relays.
In January 1968, my teammate, Ho Mun Cheong, and I decided to train together on our own. Mun Cheong told me that the Sports Secretary of Crescent Girls school (CGS), Mr Raja, had offered us the use of his weight training facilities at CGS.
In the evenings, there would be no one in the school except the people who stayed in the school quarters. The school was within walking distance of our respective flats and so, for the next three months, this was what we did:
3 times a week weights training in the sports storeroom (a converted classroom);
3 times a week after the weights training, we would be on a 3 km road run
Followed by 150m x 10 slope runs at Bishop's Gate 2 times a week
3 times a week on non-weight training days it was a 6 km road run
2 times a week 10 x 100m slope runs along Jervois Road
2 times week x 50 m slope dashes at the back gate of the then Ministry of Education at Kay Siang Road
This went on six times a week till the end of March. Then we went back to join our coach, Tan Eng Yoon, for track work from March till the Olympic qualifications. Then on 16 July, there was this headline in The Straits Times; "Kunalan Qualifies: 10.3s run beats qualifying mark and sets records".
And a paragraph in that report said: A jubilant Kunalan said afterwards: "I feel great. I'm glad that all the hard work I put in the past few weeks has not been in vain." So, what is the parallel? The foundation was laid with the three months of isolated training in a school's sports storeroom and the public roads near our homes (similar to the Circuit Breaker period). And then another three months at the track (like the second phase after the end of Circuit Breaker
Hence, I hope that our national athletes made full use of the time and resources available right from the beginning of CB and kept their fitness and technical skills intact despite the challenges.
Several interesting reports have appeared in the local press that have described how some of our national athletes were coping.
I've been imagining their training all the time. No swimming pool? The sea is nearby. No gym? You can do five versions of push-ups, several versions for the abs, all kinds of squats and lunges and jumps for the legs. And then you can pick up from where you left off before the gyms closed.
Small-sided games were introduced to keep to the safe management measures of five persons and social distancing. I can only imagine the drills that could be done to improve technical and tactical skills. Small-sided games can also tax your energy system. What do you have to do increase the Creatine kinase enzyme? Phosphofructokinase enzyme? The Lactate dehydrogenase enzyme? The Mitochondria?
Never heard of these terms. Come and speak to me and I will share more. This is the 'new normal' in sports training; understanding the physiology behind training.
When you know the physiology, you will know why you need to do certain things in certain ways, and you will do it because you know what it does and not because your coach told you to do so.

This article was contributed by C.Kunalan. A teacher all his life before retiring at age 68. He was a competitive athlete from age 21 till 37 and has won five Asian Games medals and 15 SEAP/SEA Games medals during his sporting career. He continues to contribute to the local sporting scene and is currently an employee of Sport Singapore for close to ten years.
Follow us on Telegram for more news and updates.