Discipline & Strategy propelled Marsilians to Sepaktakraw double titles!
by Circle Stories, on August 14, 2022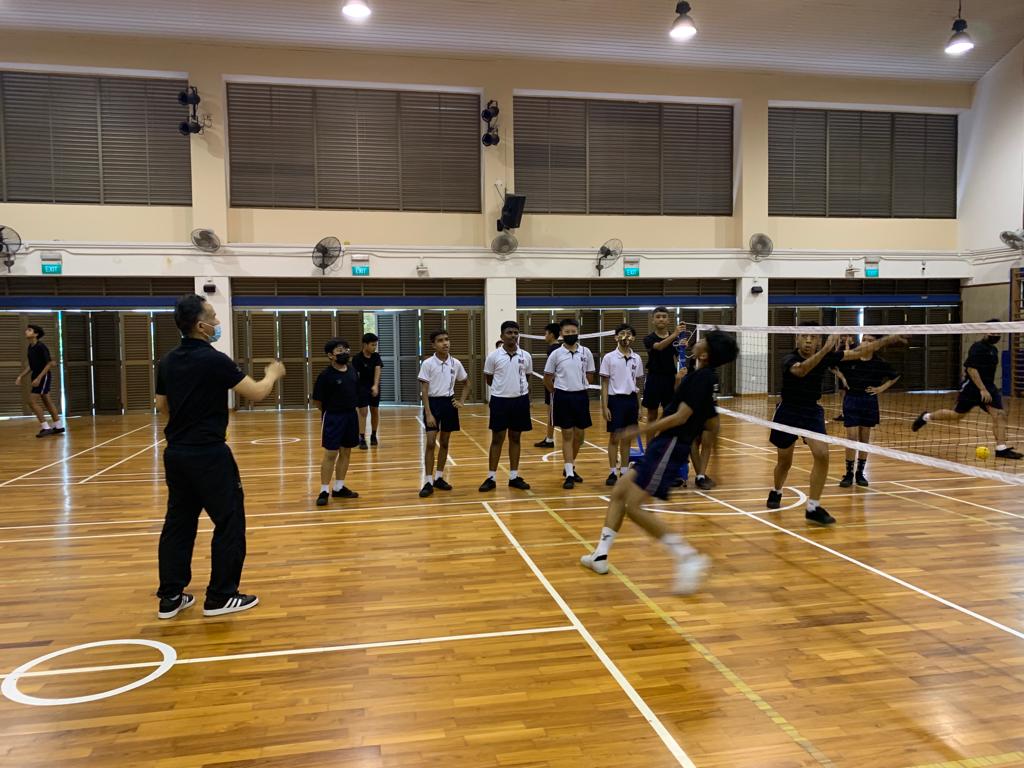 Coach Jamal with his team from Marsiling Secondary School. Photo Credit : Sport Singapore
After just a year under the stewardship of Coach Jamaluddin Bin Suaip, Marsiling Secondary School (MSS) clinched the Champions' trophy in the National Sepaktakraw B Division. Coach Jamal credits the team's dedication, perseverance and discipline for the title win on 20 April 2022.
He started playing takraw at the age of 10, when he accompanied his father, who was the team manager of Ang Mo Kio CAC. Learning the game at that early age, he trained hard, fell in love with the sport and went on to represent Mayflower Secondary School, who emerged B Division Champions in 1984, including the A and B Division winners' trophies in 1985.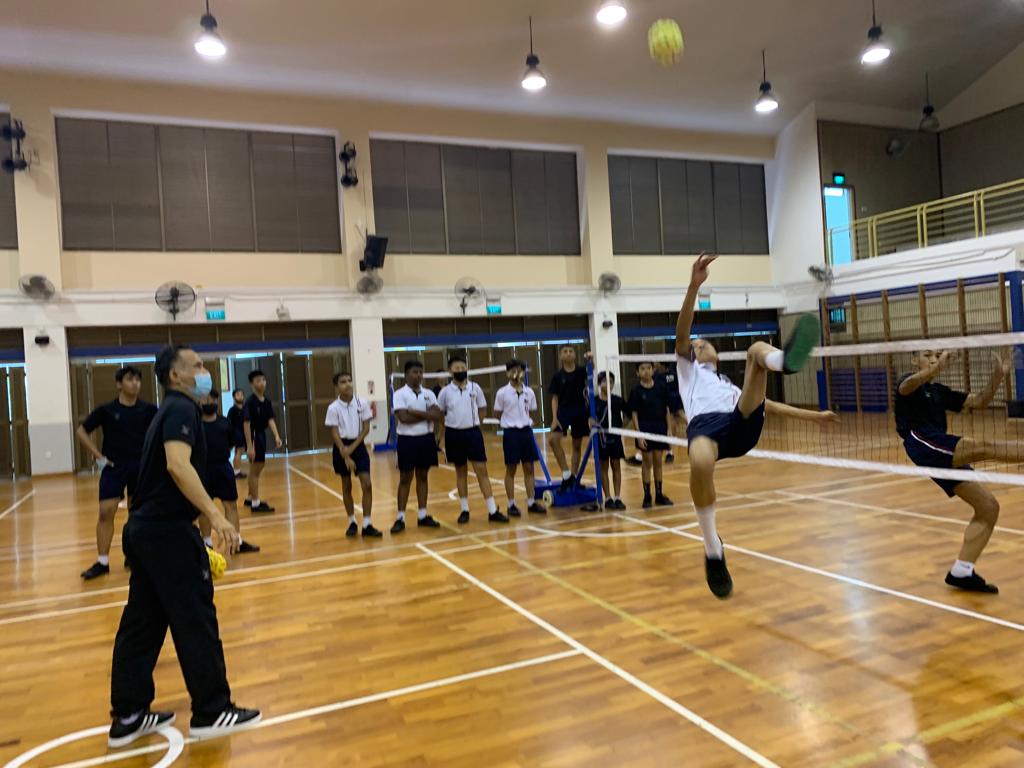 Teaching the proper skills of the sport, discipline in training and imparting the love for the sport are imperative in building a strong team for Coach Jamal. Photo Credit : Sport Singapore
Before moving to Marsiling Secondary School as their head coach, Jamal managed the team at Fuchun Secondary for 7 years. And under his tutelage, Fuchun Sec achieved "double glory" in 2013, winning both the C and B Division titles respectively.
Coaching is gratifying to Jamaluddin, as contributing to the youths' overall development and love for Takraw is a reward.
"Although I was not selected as national coach, through the knowledge of skills, technique, and methodology that I have gained, I felt the affinity to coach in a school. I feel very lucky to coach in a school because I can contribute to the younger generation in a proper way," says Jamal.
As a coach, he exemplifies discipline and good character for his players. He stresses discipline in training – from warming up and strengthening to nutrition and diet. He instils courtesy, kindness and respect for others, emphasizing to his students the importance of maintaining good character not just in the sport of Takraw, but in life as well; something he learnt from his mentor, Ahmad Tapri.
Jamal credited his Marsiling Sec School team for their hard work leading up to the grand final of the B Division at the 2022 National School Games, citing defeating the favourites, Northlight School in the quarter-final stage, as the biggest achievement this year.
Marsiling Sec Captain Nithan Rao, acknowledged Coach Jamal's positive influence on the team. "I learnt the importance of team spirit because without the help of our coach, I don't think we would have gone far in takraw. Like, not even in 4th place. And without him, I don't think I would have learnt so much about takraw, how to play the game. And it's been a fun experience to be trained by him."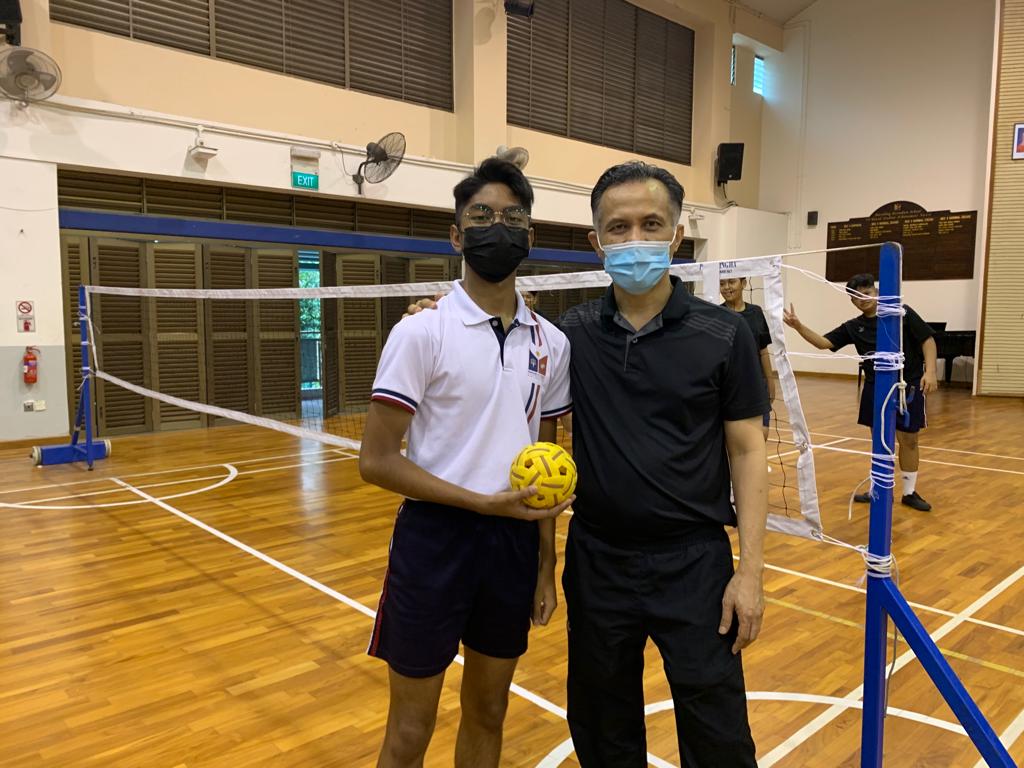 Team Captain, Nithan Rao with Coach Jamal. Photo Credit : Sport Singapore

Marsiling Secondary School faced defending champions Jurongville Secondary School, as well as strong teams from Fuchun and Naval Base Secondary School in the first round. They emerged runners-up in the group stage and went on to defeat Woodlands Secondary in the semi-finals, and finally winning 2-0 against Changkat Changi Secondary School in the final (20 April) to secure the Gold medal this year.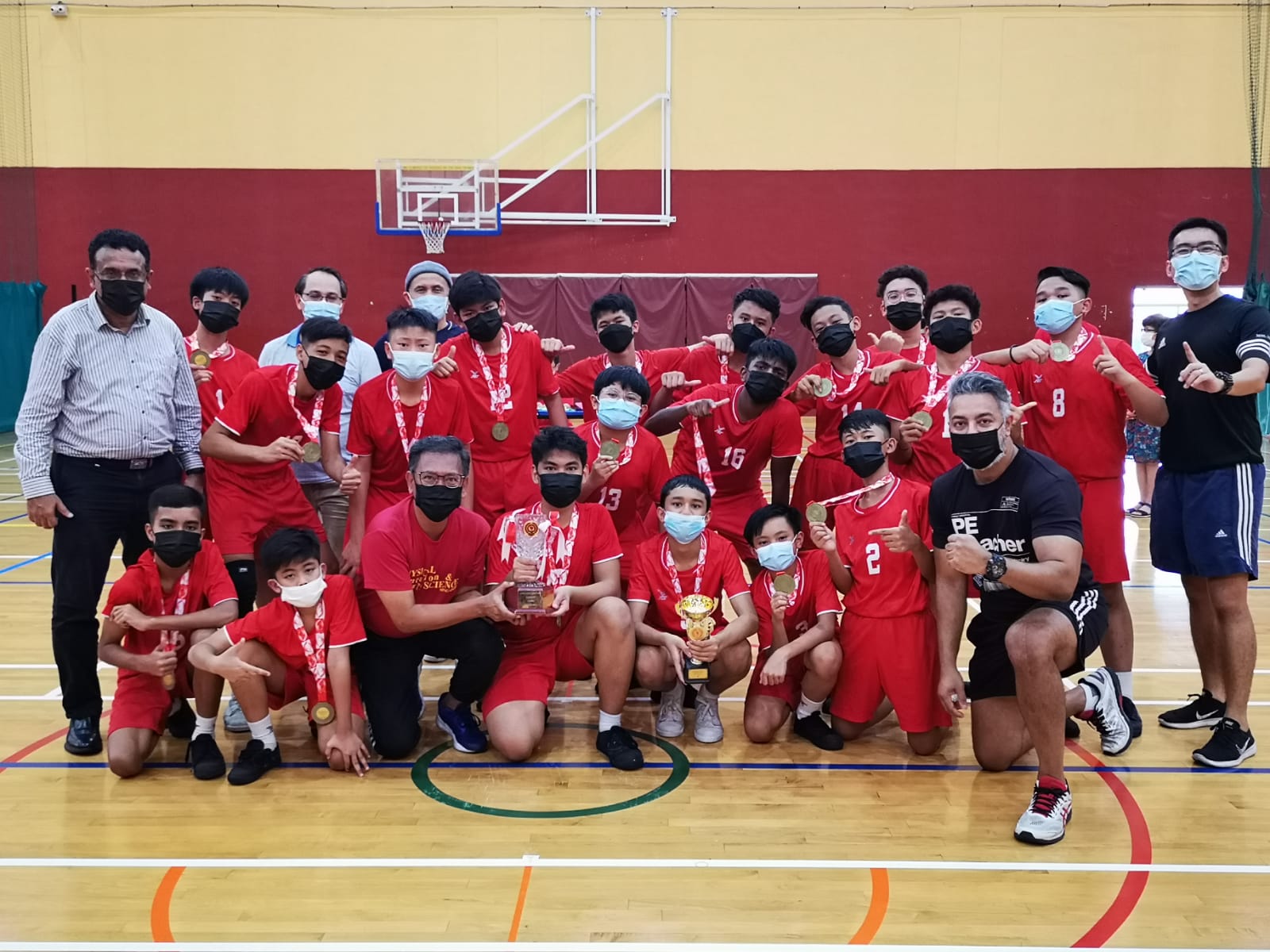 Team MSS with the C Div Championship Trophy. Photo Credit : Sport Singapore

Following the success of the B Division team, 3 months later in the C Division campaign, Coach Jamal "worked his magic" and led the Marsilians to the coveted double! Against their northern rivals from Naval Base Secondary, Team MSS triumphed 2-1 in the gold medal battle on 3 Aug.
(For all the news, post-match interview videos, stories, photos, fanzone details and much more from the 2022 National School Games, do visit our website : go.gov.sg/nationalschoolgames)