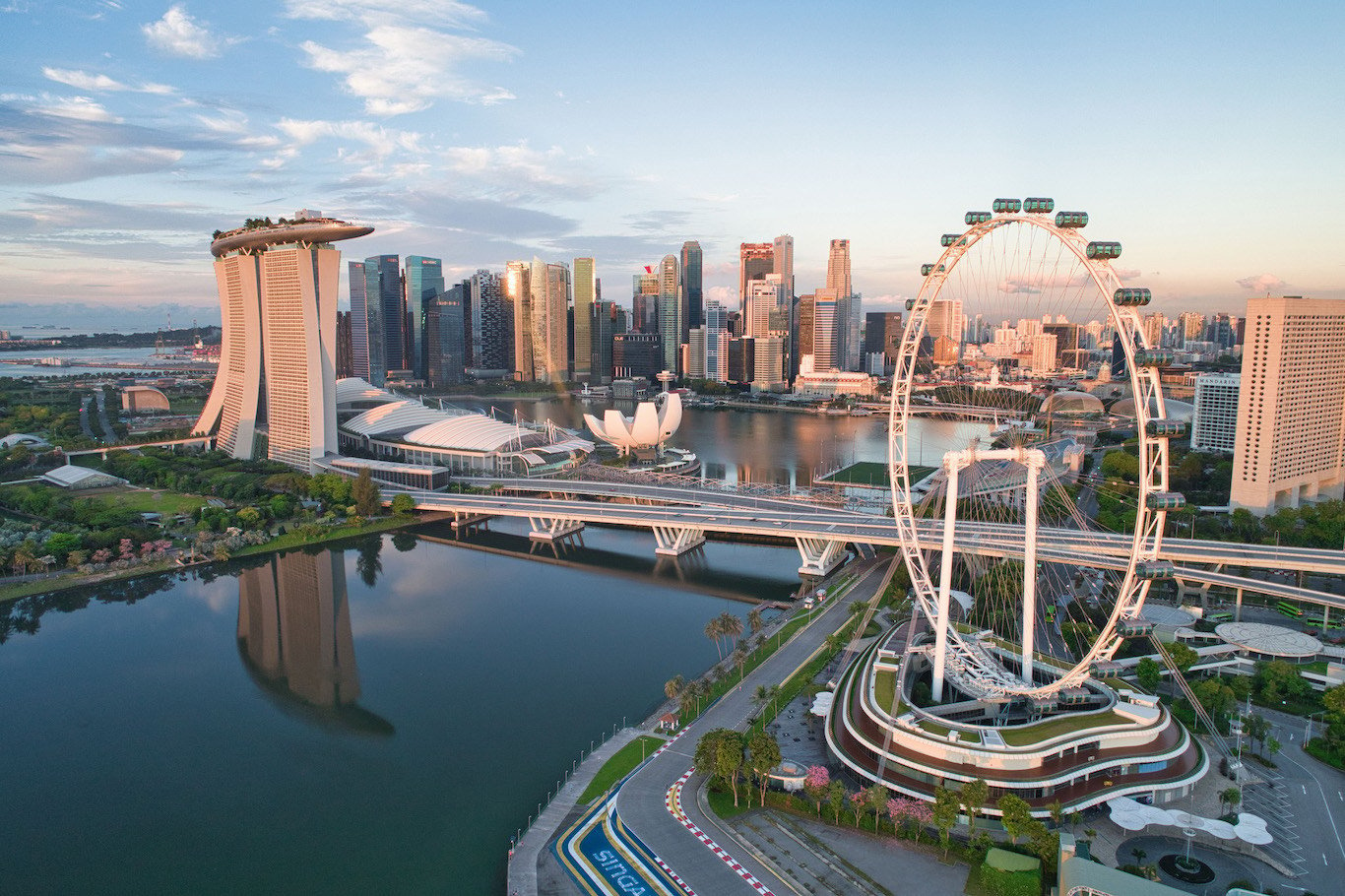 The Sheares Bridge in the Marina Bay area is an iconic part of the PTO Asian Open course.
The inaugural Professional Triathletes Organisation (PTO) Asian Open in Singapore will feature at least two Olympic champions after Singapore's own Joseph Schooling – Rio 2016 Olympics 100m butterfly champion – announced his participation on Instagram today. The 2016 Olympic gold medallist is competing in the 100km 'experienced amateur' triathlon race as part of a relay team. PTO World #1 and Tokyo 2020 gold medallist Kristian Blummenfelt has already signed up, and is targeting victory in the professional race when he embarks on a whirlwind trip of 3 races across two continents in ten days next month.
The Singapore leg from 19 to 20 August is the PTO Tour's first stop in Asia and will see winners take home US$100,000. The 100km race for professionals and experienced amateurs – comprising a 2km swim, 80km bike and 18km run – will take place in the Marina Bay area against the backdrop of the iconic Singapore skyline.
The PTO has also unveiled the final 100km course details, including a 16km circuit for the bike leg which starts and finishes at the Bayfront Event Space and takes athletes up the famous Sheares Bridge to give awe-inspiring views of the city. For more information on the course, visit here.
In the experienced amateur category, Schooling will be joined by past and present national athletes across various sports, including marathoners Ashley Liew, Jasmine Goh and Yvonne Chee as well as recently retired national cyclists Luo Yiwei, Calvin Sim and Goh Choon Huat, in the team relay event. A string of current athletes including Luke Tan (open water swimming), Nicholas Rachmadi (triathlon) and Shermaine Tung (modern pentathlon) will also participate in what is set to be a spectacular weekend on home soil.
The full list of Singapore athletes taking part in the relay can be found below.
| | | |
| --- | --- | --- |
| Swim | Bike | Run |
| Joseph Schooling, 28 | Calvin Sim, 34 | Jasmine Goh, 44 |
| Luke Tan, 21 | Goh Choon Huat, 33 | Yvonne Chee, 43 |
| Shermaine Tung, 29 | Yeo Boon Kiak, 35 | Sharon Tan, 34 |
| Kathlyn Yeo, 23 | Luo Yiwei, 33 | Ashley Liew, 36 |
| Nicholas Rachmadi, 21 | Dinah Chan, 37 | Darren Low, 35 |
2017 and 2021 SEA Games marathoner Jasmine Goh is looking forward to being part of the PTO Tour weekend and running past landmarks like Gardens by the Bay and the Marina Barrage. The elite runner said: "The PTO Asian Open weekend in Singapore will be a festival of multisport activity, so the opportunity to get involved and compete in the 100km triathlon relay was one I leapt at. Taking part in any event at home is always special to me and I'm excited to be part of this relay team with my fellow Team Singapore athletes. This will be a good chance for me to learn from them and meet people who enjoy working out to keep fit."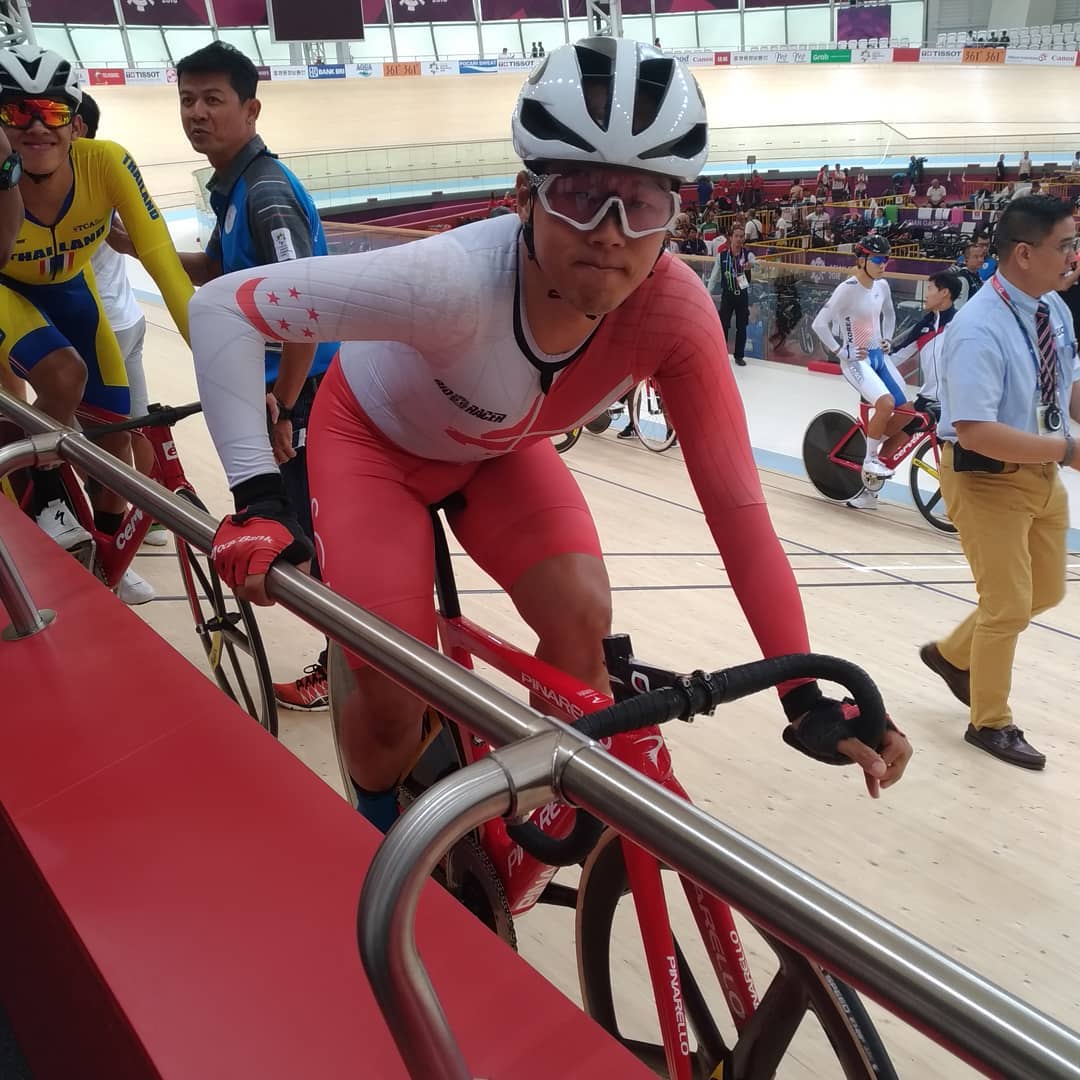 TeamSG cyclist Calvin Sim at the 2018 Asian Games. Photo Credit : Singapore Cycling Federation
Cyclist Calvin Sim, 33, may have recently hung up his competitive gear, but he remains eager to feel the thrill of racing. The 2017 SEA Games men's omnium gold medallist will draw on his vast experience of competing in five SEA Games since 2009 to give his all on the road again.
He said: "It's going to be a fun experience racing in the city again and I'm especially looking forward to the climb up the Sheares Bridge as an added challenge. I'm having fun preparing for the race and I'm sure it will be a memorable event for all participants."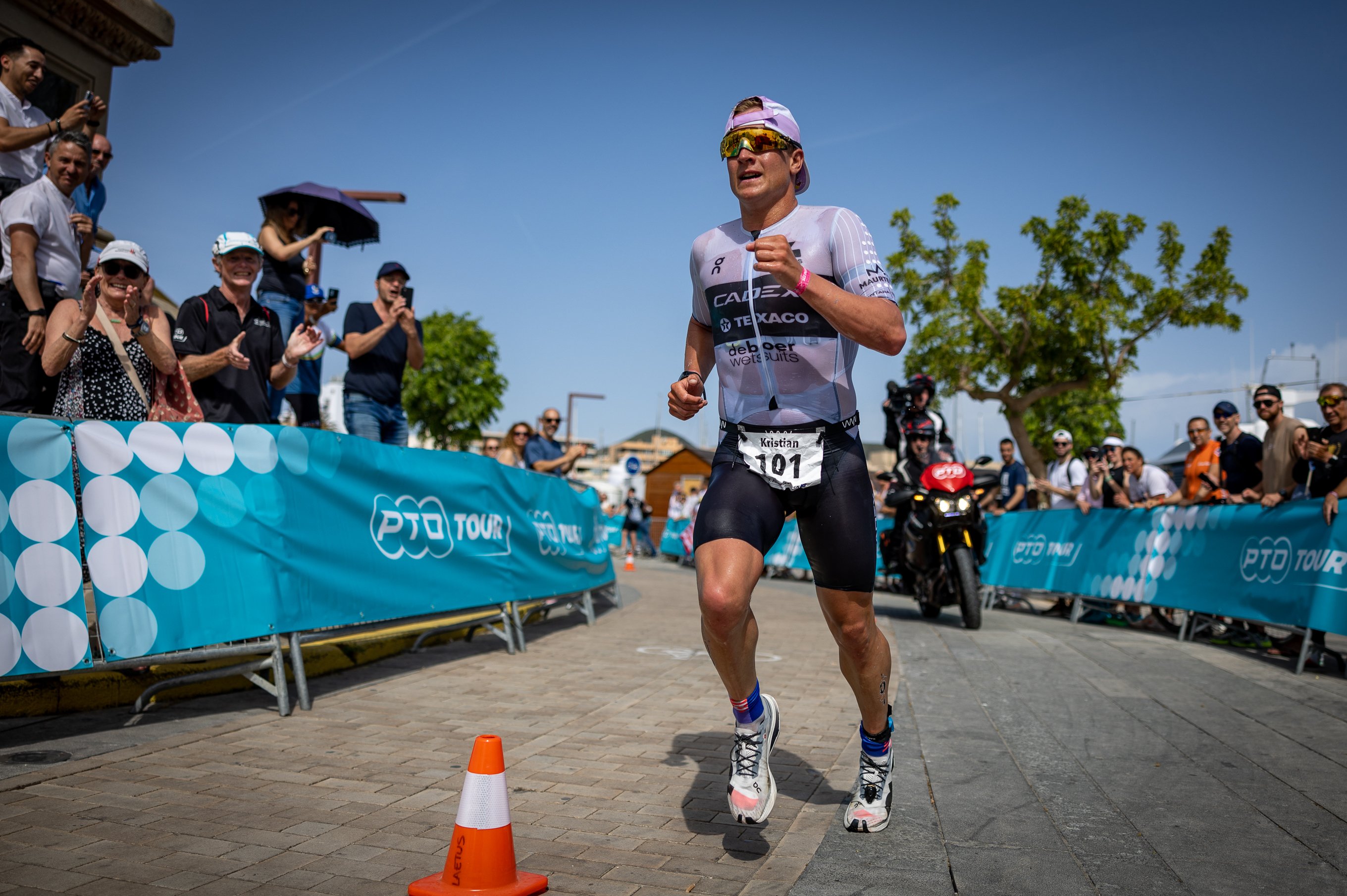 Kristian Blummenfelt in action at the PTO European Open 2023 in Ibiza in May. Photo credit: Professional Triathletes Organisation

Kristian Blummenfelt will race in an Olympic test event in Paris on 18 August, followed by the US$600,000 PTO Asian Open in Singapore two days later, before he returns to Europe for the Ironman 70.3 World Championships in Finland on 27 August.
The Norwegian, 29, said: "I wouldn't travel to Singapore if I didn't think it was possible to go and win the race. I want to race the best athletes, when the prize fund is high and it's all on the line. That is exactly what it's like in a PTO Tour race, so the PTO Asian Open is another great opportunity for me to perform and as I've said many times before, I love to win and I hate to lose.
Alongside the 100km triathlons for professionals and experienced amateurs, the PTO is also hosting two duathlon races over a standard 4.5km Run/32km Bike/4.5km Run and a longer 9km Run/64km Bike/9km Run. More fitness enthusiasts can find themselves racing alongside their local sporting heroes as organisers have added 100 more slots for the 100km triathlon for experienced amateurs.
For more information or to sign up for the triathlon or duathlon, visit here.
Recent Events & Programmes