TeamSG takes down Thailand 6-2 for 3rd straight win in Women's AOFC Cup 2022!
by Circle Stories, on May 25, 2022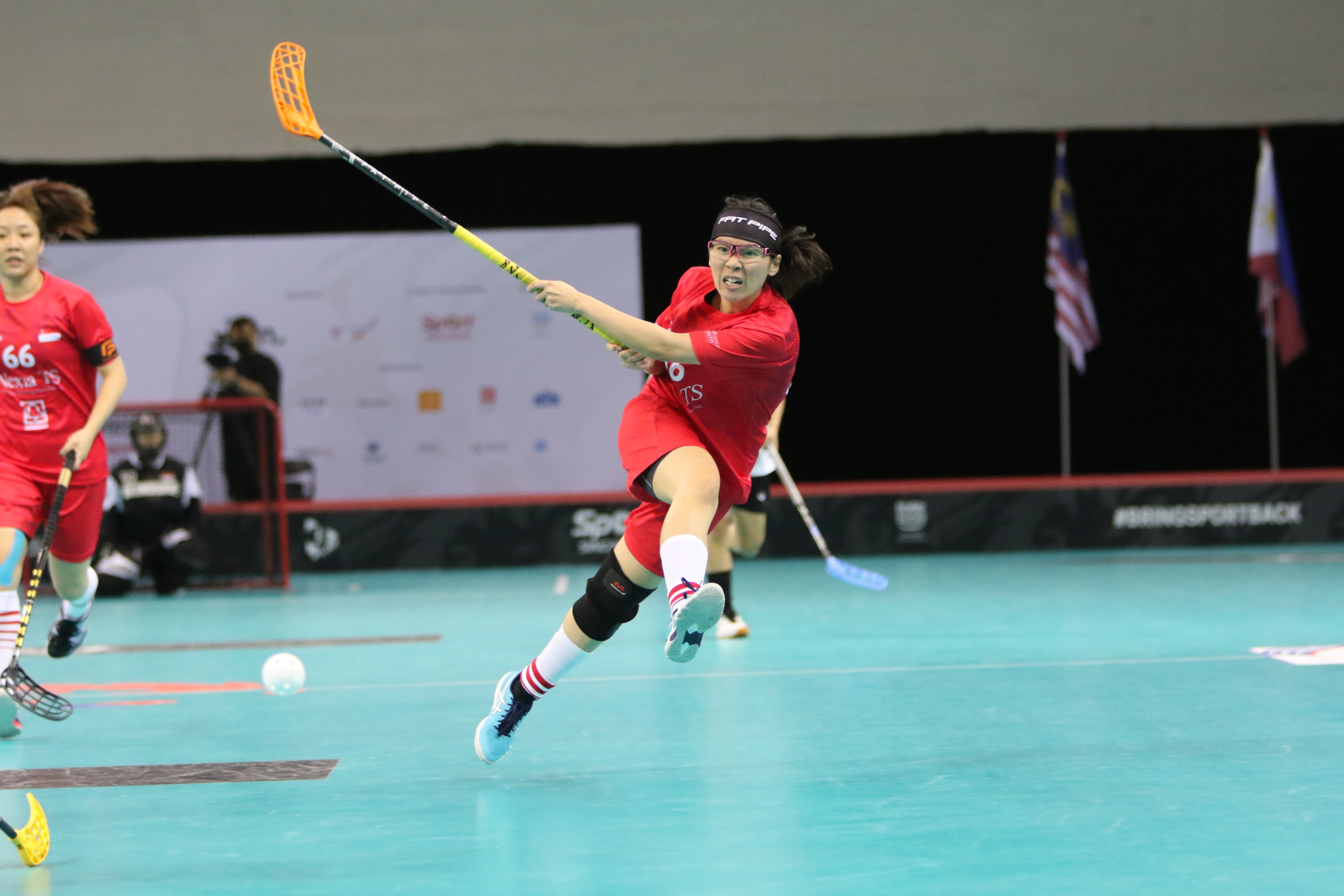 (TeamSG's Shannon Yeo with a shot on goal. Photo Credit : Singapore Floorball Series)
25 May 2022 - Defending champions Singapore beat Thailand with an astounding 6-2 victory at the Women's Asia Oceania Confederation Cup (Women's AOFC Cup) on Wednesday (25 May). Malaysia also got their first win of the tournament after securing a 6-2 win against Indonesia, while the Philippines remained undefeated with a 4-1 win over the Singapore Under-19 team.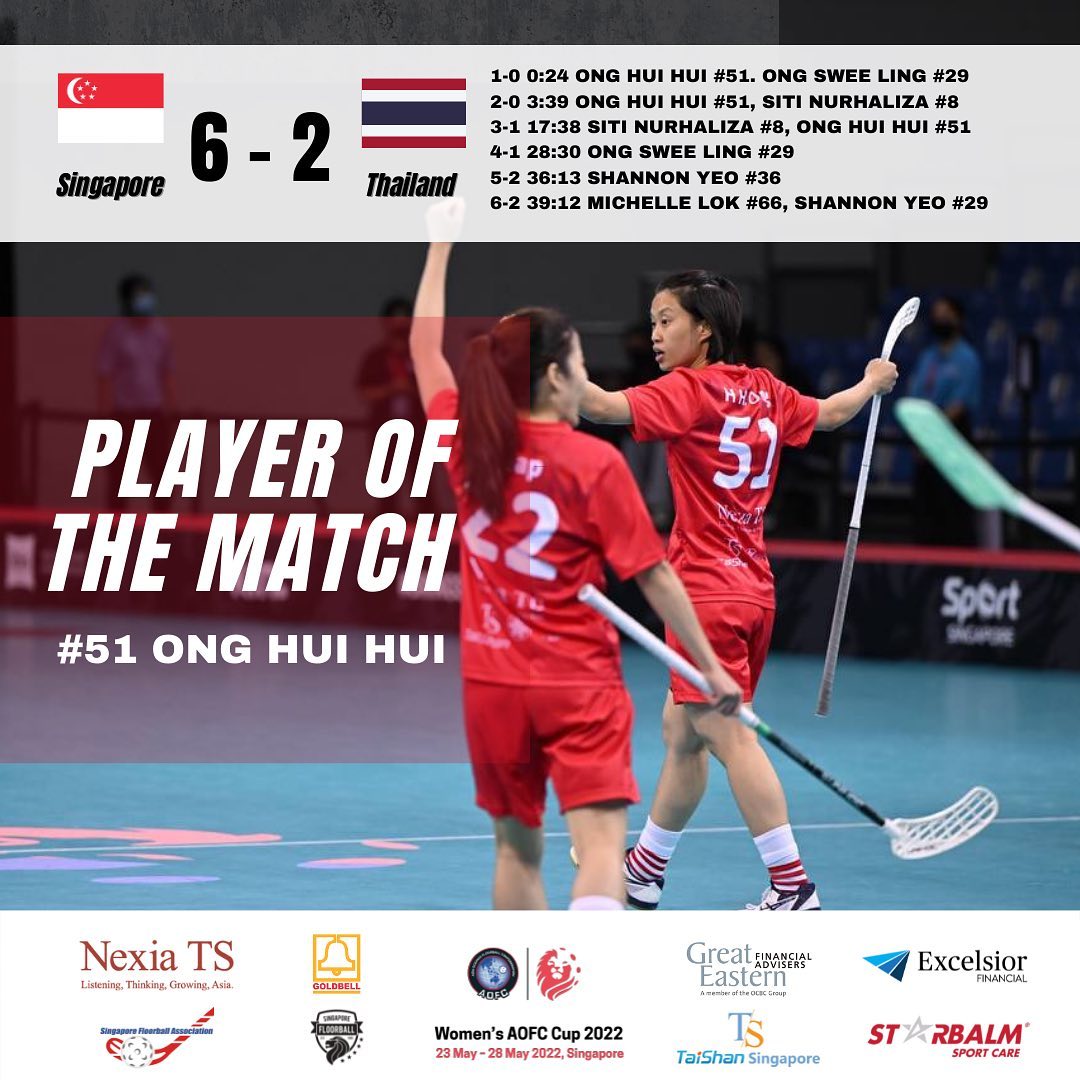 (Image Credit Design : SGWomensFloorball IG Page)
In the 3rd match of the day, fans were treated to a much-anticipated showdown between Singapore and Thailand, as the hosts impressed the crowd with their dominant performance in their 6-2 victory. Both sides last met at the Women's World Floorball Championship in December 2021, where Singapore edged out the Thais 2-1.
At the OCBC Arena, Singapore led from the start as they were up 2-1 and 4-2 after the first and second periods respectively. They then extended their lead in the final 15 minutes and sealed the win, watched by an audience that included Mr. Eric Chua, Parliamentary Secretary, Ministry of Culture, Community and Youth & Ministry of Social and Family Development.
Singapore vice-captain Shermaine Goh said of her team's win: "During the break after the second period, our coach gave us a talk and the game plan was given to us. All the players followed the game plan well, and we just fought hard in the third period. It means a lot to beat (Thailand), because we always meet them in every competition. They also put up a tough fight against us today, so I appreciate Team Thailand and my team-mates' efforts."

(Post-match Interview with TeamSG's goalkeeper, Shermaine Goh. Video Credit : Singapore Floorball Series)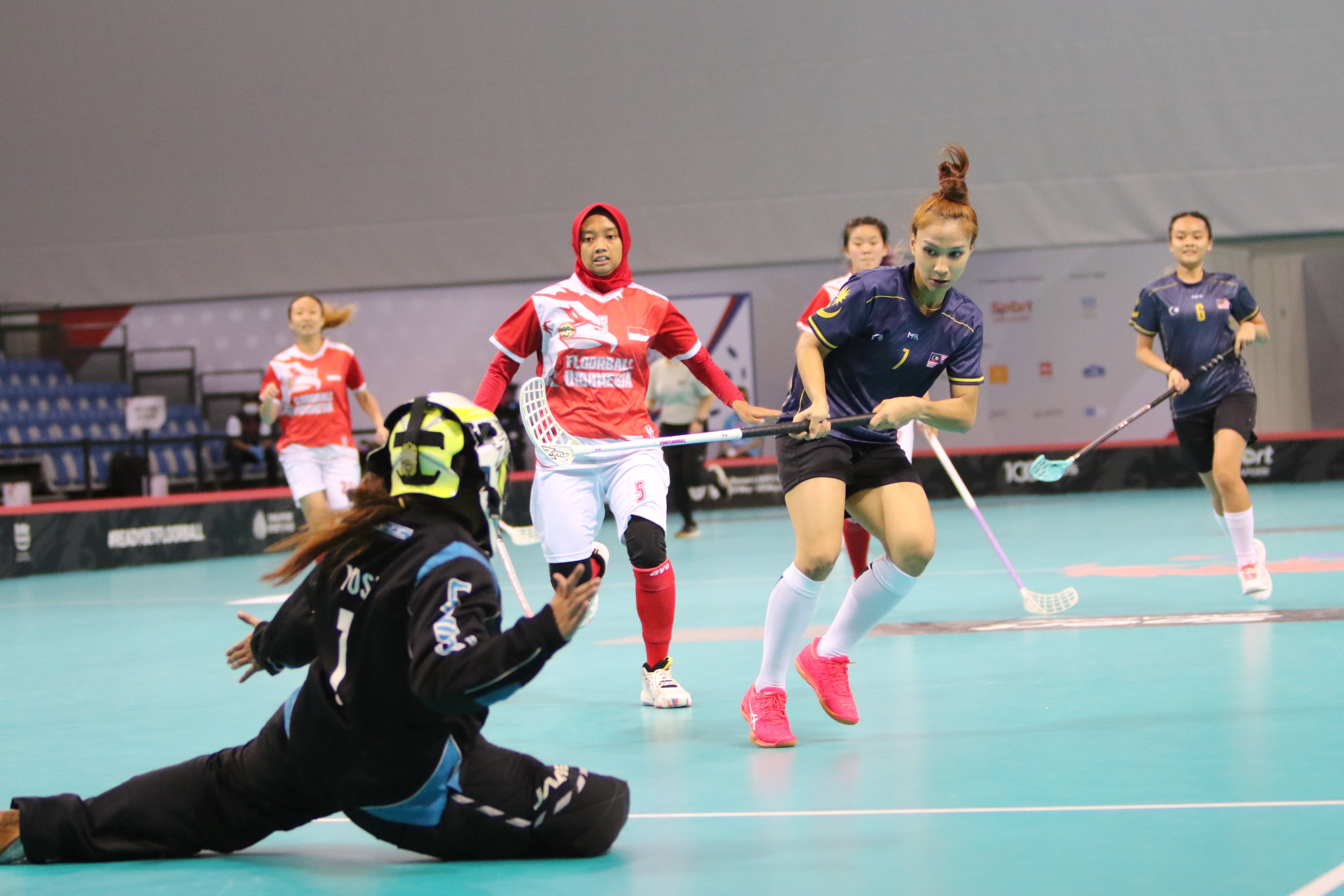 (The Malaysians attempting to score. Photo Credit : Singapore Floorball Series)
Malaysia secured their first win of the tournament with a dazzling scoreline of 6-2 against Indonesia. They went into the clash on the back of having lost 9-2 to the Philippines the day before. And against the Indonesians, the Malaysians took control of the match from the start, by scoring 2 goals in the first period. Things got close after Indonesia pulled one back in the second period. But Malaysia showed their attacking prowess to score 4 in the third period to put the game to bed.
Malaysia's Player of the Match Nurfarah Syahira Md Yusof said: "I feel proud of my team because we were slightly emotional from yesterday's game, but we managed to come back for today's game and we really put our effort into it. I think we can do better, so it's a milestone for us to step up from game to game and hopefully we can do better in the next two games."
Indonesia's player of the match Priska Defiani, who scored the first goal for her team, said: "I can't explain it because I was super happy, because we always try to attack and score goals and finally we got our first two today. I want to thank my coaches and my team-mates because we all tried, we all aspired to make a difference and try to score goals."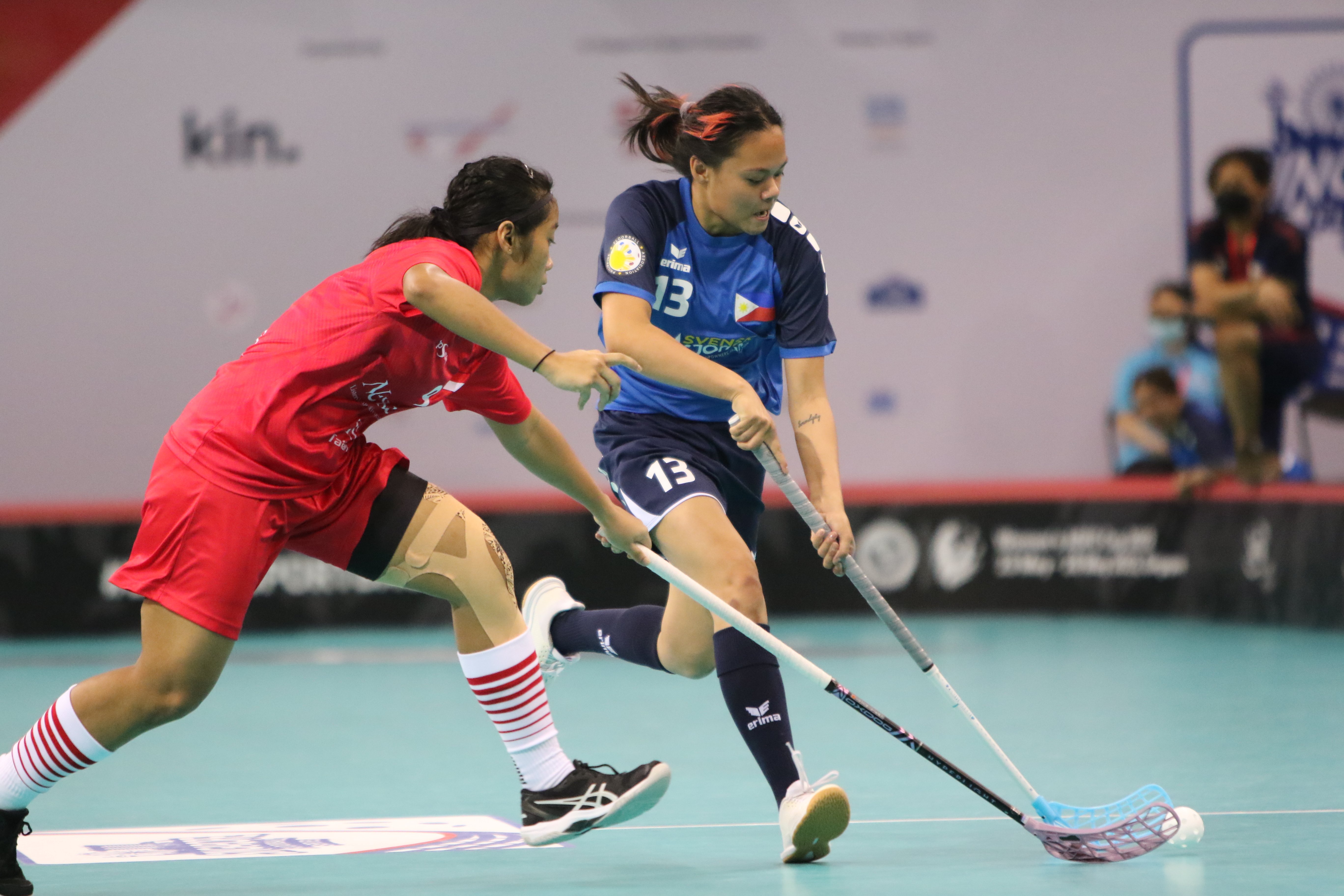 (The Filipinas are 3 wins for 3, after Match Day 3. Photo Credit : Singapore Floorball Series)
As for the Philippines, they extended their winning run after defeating the Singapore U-19s 4-1. The Filipinos cruised to a 3-0 lead in the first period before scoring a fourth in the third, while Lim En Jia from the Singapore Under-19 side scored her first goal of the tournament in the third period.
Singapore's Under-19 Player of the Match Ng Jia Qi praised her team for a giving their opponents a strong fight, saying: "We knew going in that this was going to be a really tough match, but we tried our best, we pushed ourselves and each other on, and I think we really gave our best, even though sometimes the scoreline might not reflect it. We really put in our 110%."
Philippines goalkeeper Pia Tolentino, who was named her team's Player of the Match, said: "There were mishaps here and there but in the end, we played together as a team and we got the win. And I'm so proud of the team even though we made some mistakes. I would say the learning points are to just play as a team, just talk about it whether on court or off the court. Just talk to one another, so that there'll be fewer mistakes during the game."
The action continues on Thursday, 26 May, with the match schedule as follows:
1.30pm, Thailand vs Philippines
4.00pm, Indonesia vs Singapore U-19s
6.30pm, Malaysia vs Singapore
Tickets to the Singapore Floorball Series 2022 are available at sistic.com, starting from $6.
Follow the Singapore. Floorball Series on Facebook and Instagram for event updates. Match statistics are also available at https://floorball.sport/womens-aofc-cup-2022