Soon siblings clinch Singapore's first two Golds at ASEAN Para Games
by Circle Stories, on August 1, 2022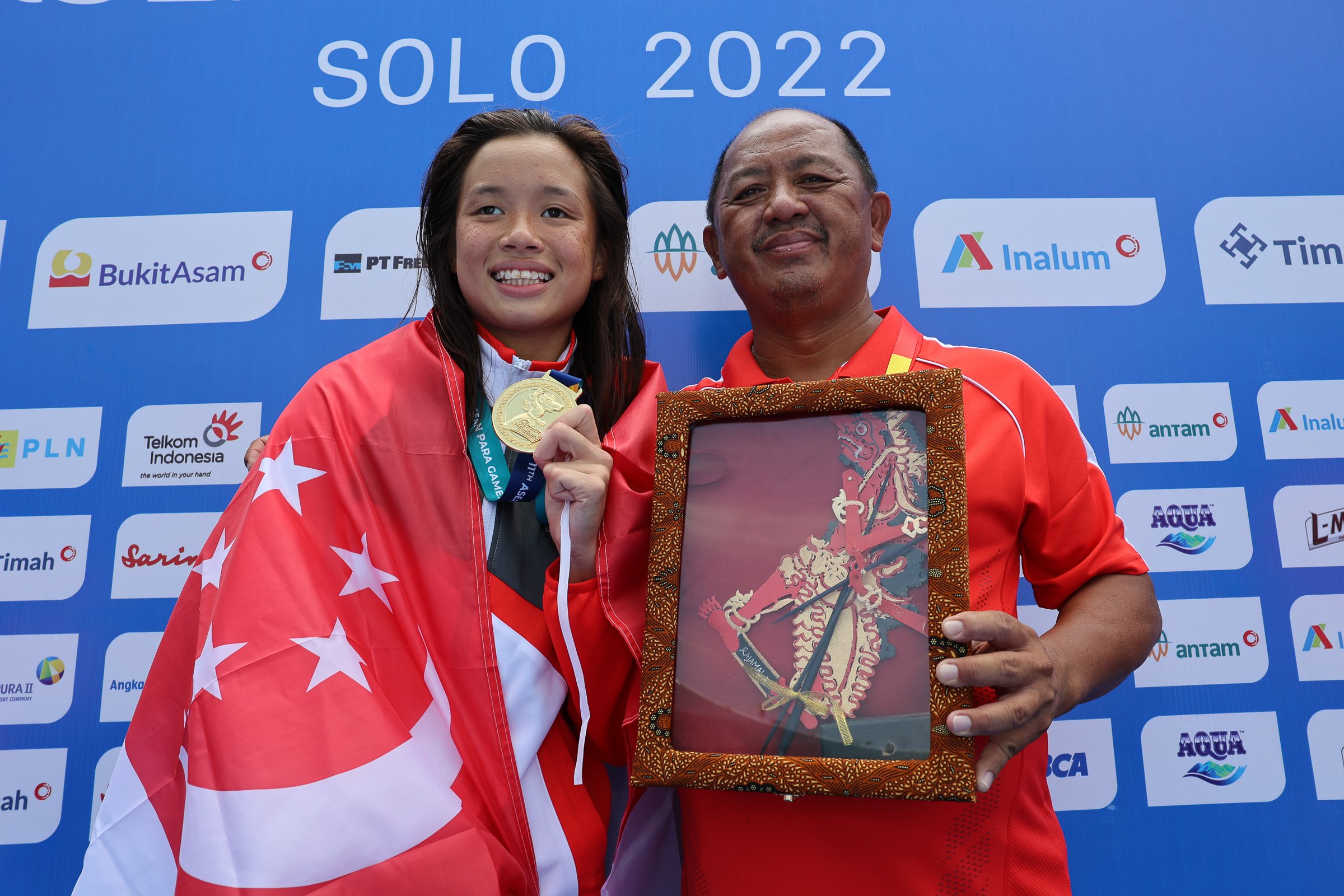 Sophie Soon celebrating a new Games Record at the ASEAN Para Games. Photo Credit: SNPC/Calvin Teoh
There was double joy on day 2 of the ASEAN Para Games as swimming siblings Sophie and Colin Soon clinched golds in style at the Jatidiri Swimming Complex.
The elder Soon, Sophie, has come a long way since her eventful debut at the 2020 Tokyo Para Games and displayed her prowess with a new Games Record of 1:28.38 minutes in the women's SB12 (Vision Impairment) 100M Breaststroke Final.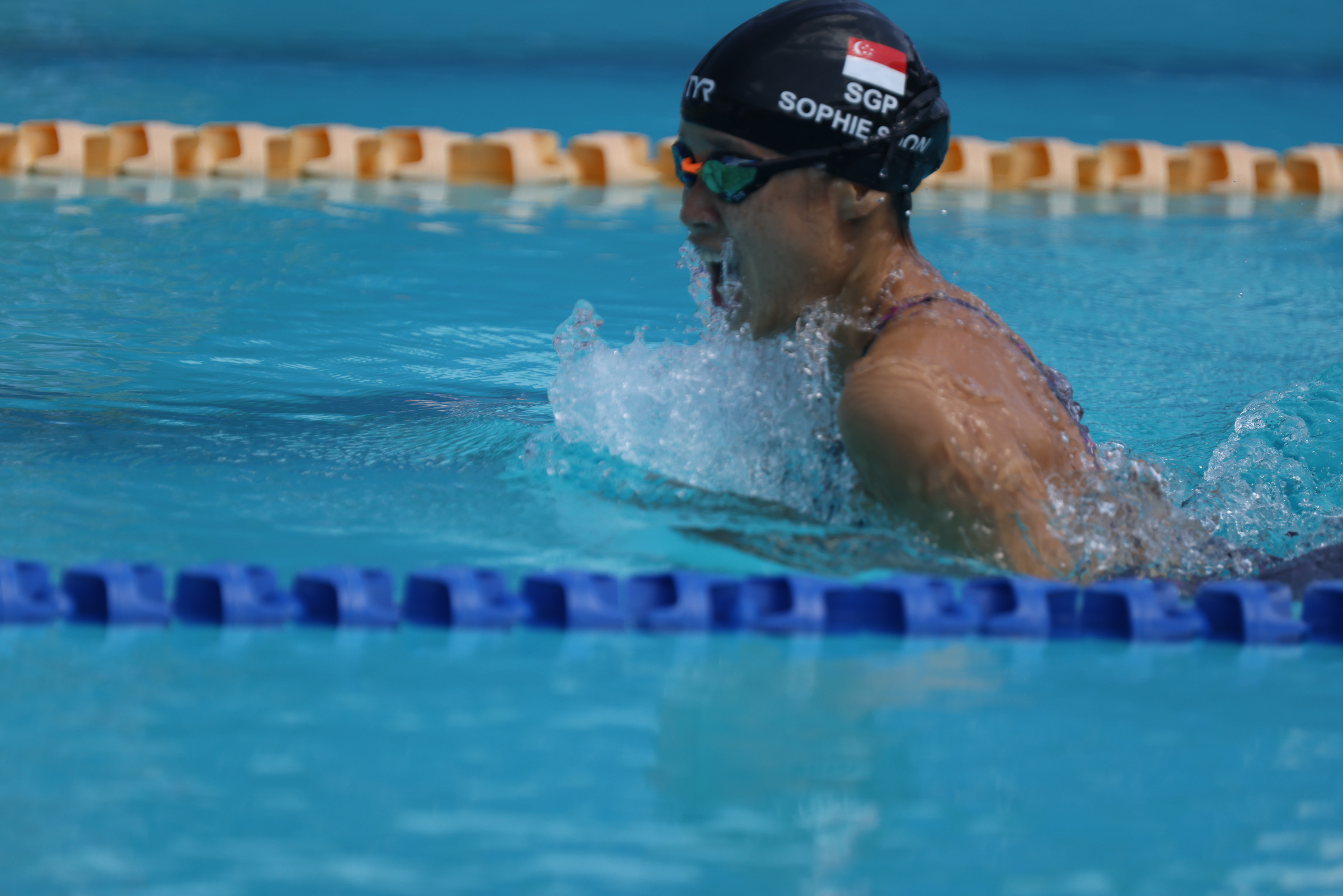 Sophie Soon in the Women's SB12 100M Breaststroke Final at the Jatidiri Swimming Complex, Semarang. Photo Credit: SNPC/Calvin Teoh

The 25 year old wasted no time in looking forward despite her historic triumph, "I think it's a good start for this meet and hopefully for my next race which is the 50m freestyle we'll be able to replicate similar results but most importantly, giving our best is still the most important thing."
The younger Soon, Colin, 17, competed in the men's 100M SB12 Breaststroke Final and put in a time of 1:13.33 to finish ahead of Vietnam's Nguyen Van Hanh.
On winning the gold medal on the same day as brother, Sophie said, "I really have no words and I'm really so happy that my brother is here with me alongside and achieving such great results with me."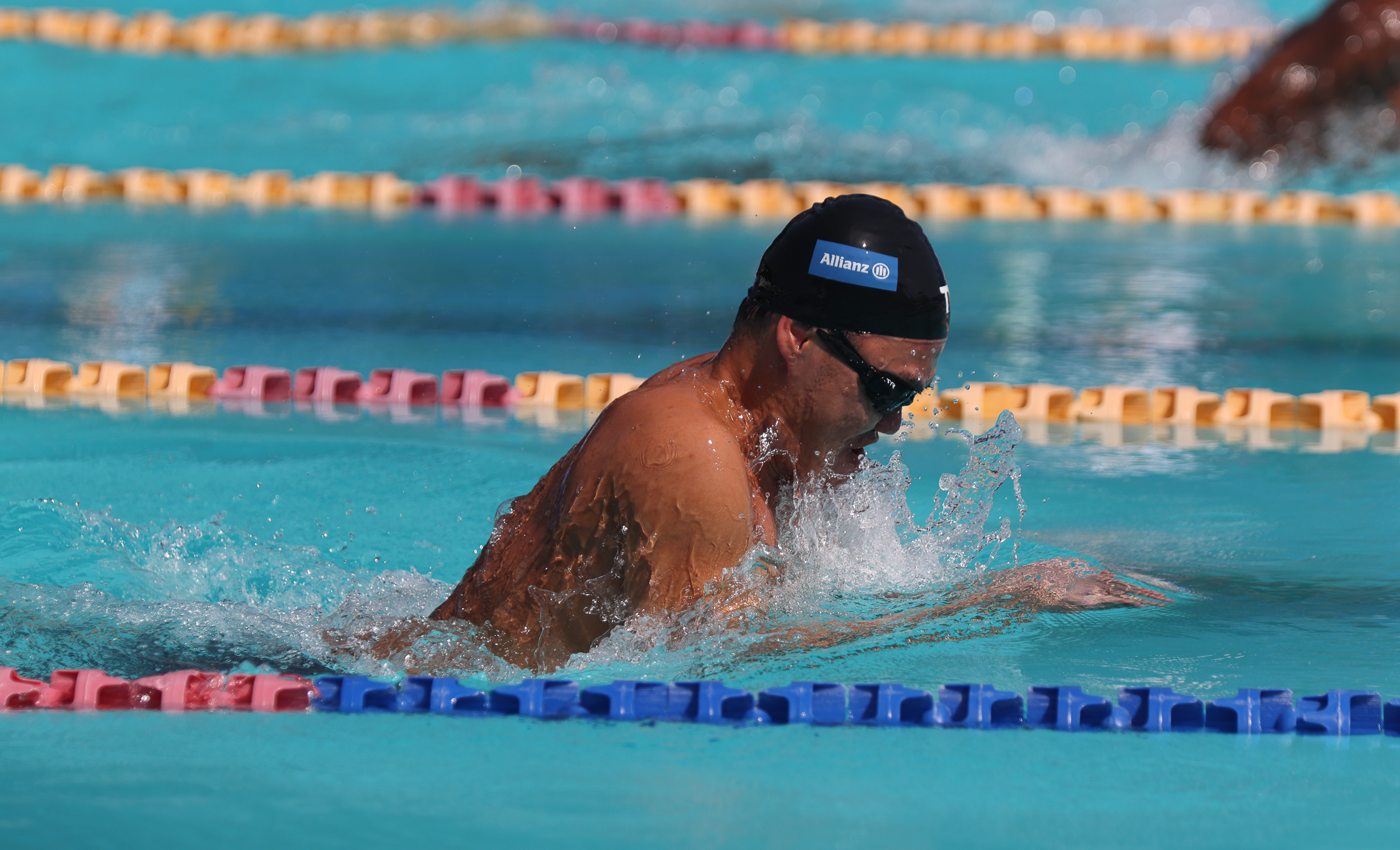 Wong Zhi Wei finishes with a silver in the men's SB13 100M Breaststroke Final. Photo Credit: SNPC/Calvin Teoh
Wong Zhi Wei will also be celebrating tonight after a new personal best in the SB13 (Vision Impairment) 100M Breaststroke Final. The 20 year old's time of 1:15.69 was good for silver and will be a memorable one for Zhi Wei, who just returned to swimming two years ago after a kidney transplant, "I guess I feel pretty good. I beat my personal best by 4 seconds so I'm really glad that the work has paid off."
Meanwhile, the women's Goalball team defeated Laos 9-4 in the round robin. Laos was just two goals behind at half time but Singapore ended the second half with four goals to seal the win.
The 11th ASEAN Para Games is held in Surakarta, Indonesia from 30 July 2022 to 6 August 2022. For the latest Team Singapore coverage and news, follow Team Singapore on their social media channels (Facebook, Instagram, TikTok) or visit the official Team Singapore website.