SPL : Lion City Sailors crush Geylang Eagles 3-0, to top the league table on goal difference!
by Circle Stories, on September 26, 2021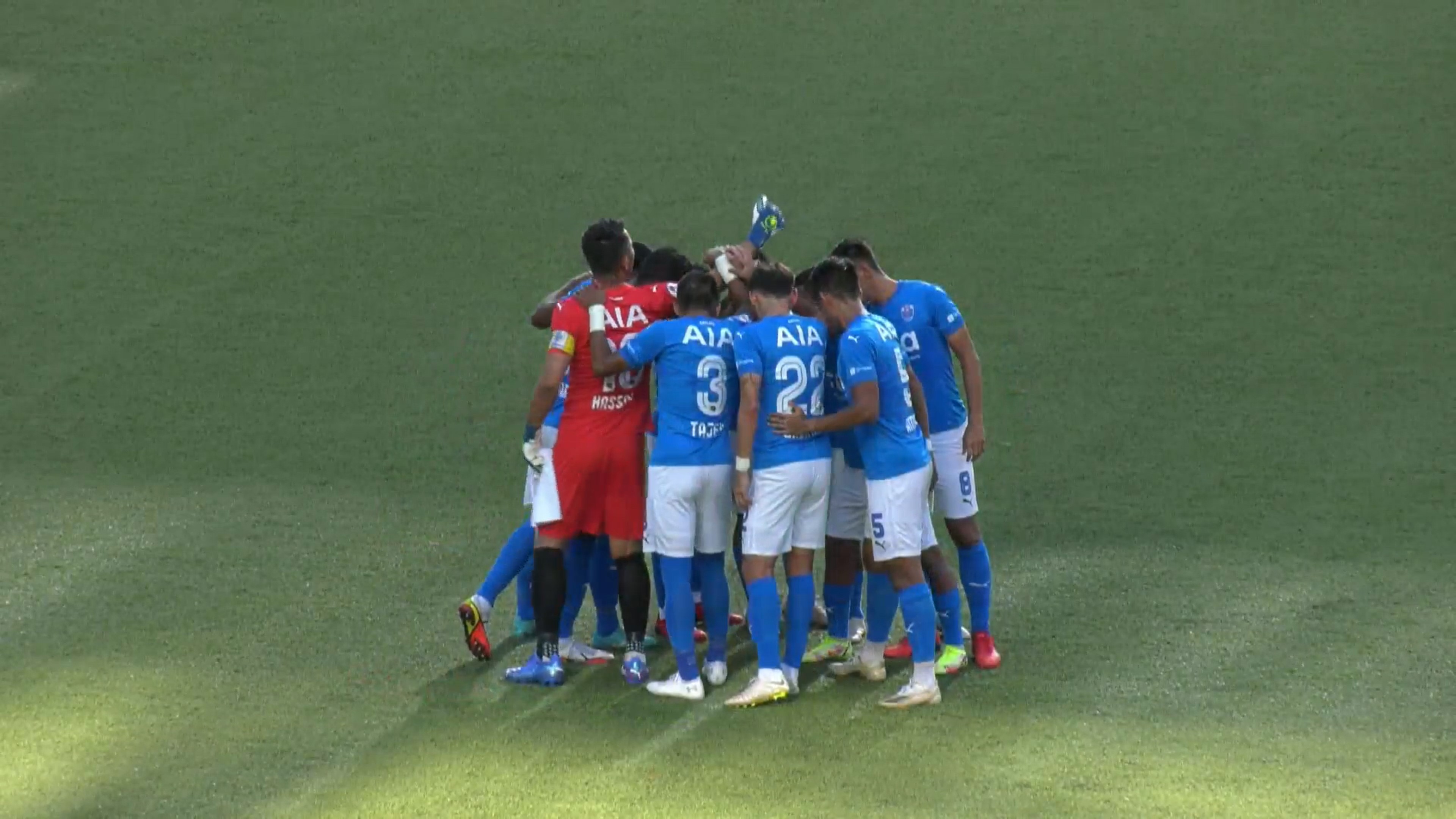 (Lion City Sailors before kickoff - Image extracted from Live Stream)
By Chia Han Keong
One more win. That is more or less what the Lion City Sailors (LCS) need to become the first local side since 2014 to win the Singapore Premier League (SPL), after a polished 3-0 victory over Geylang International FC (GIFC) at Our Tampines Hub on Sunday (26 September).
It has taken just 2 seasons for Singapore's first privatised SPL club to be on the verge of being crowned champions, as their expensively-assembled squad leapfrogged over defending champions Albirex Niigata Singapore, with a better goal difference (plus-35 to Albirex's plus-31) even though they are level on 45 points. All that is left for the Sailors is to beat third-from-bottom Balestier Khalsa on the final matchday on 10 October - and hope Albirex do not beat Tanjong Pagar by 5 more goals than they do - and they will justify owner Forrest Li's spending millions to bring in top players such as Diego Lopez, Hariss Harun, Hassan Sunny and Shahdan Sulaiman.
Since Warriors FC won the league in 2014, it has been dominated by 2 clubs with foreign roots: Brunei's DPMM FC (winners in 2015 and 2019) and Albirex (winners in 2016, 2017, 2018 and 2020). But the emergence of the Sailors following the privatisation of Home United in 2020 has been one of the key developments of the SPL, and all eyes are now on whether they will become the future blueprint for league success.
This season was not without difficulties for the Sailors, as they endured the mid-season departure of head coach Aurelio Vidmar (replaced by South Korean Kim Do-hoon), as well as the agony of conceding a last-gasp equaliser against Albirex that stopped them from overtaking the league leaders just 9 days ago. But Albirex's 0-0 draw against Tampines Rovers on Friday breathed new life into the Sailors' title charge, and they began their match against Geylang, eager to seize the opportunity to top the table at last.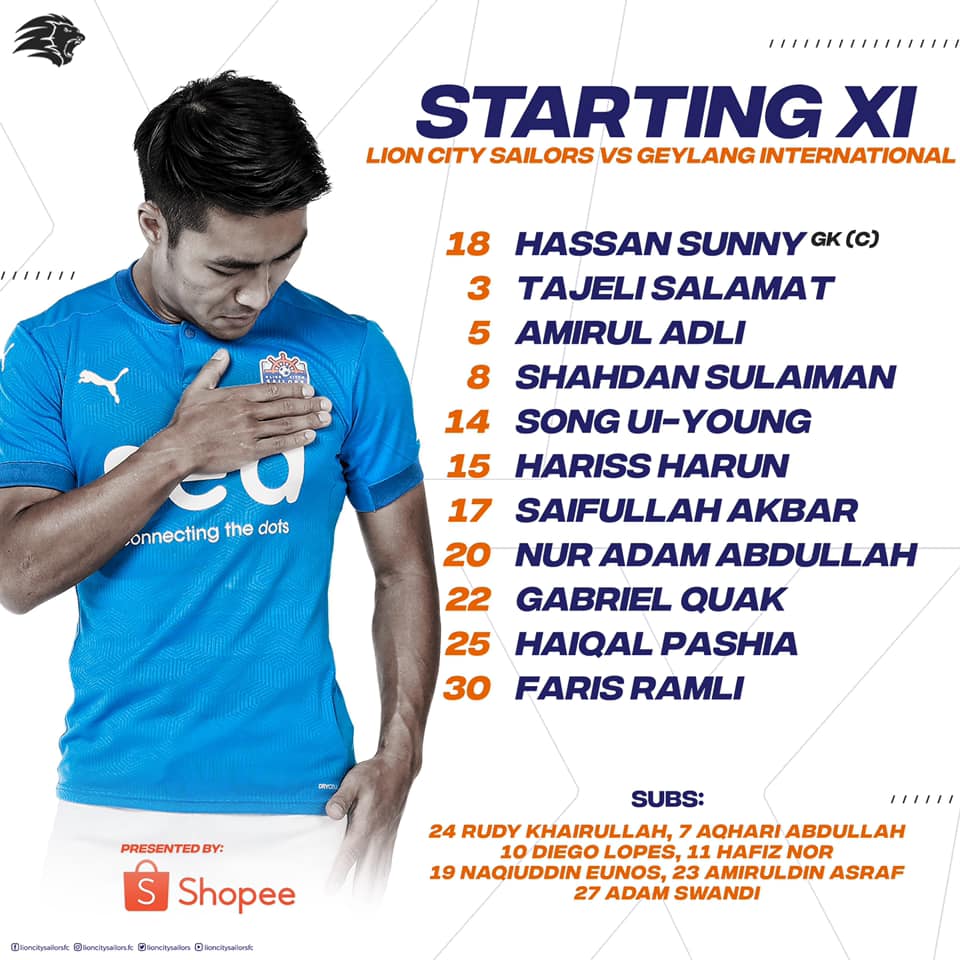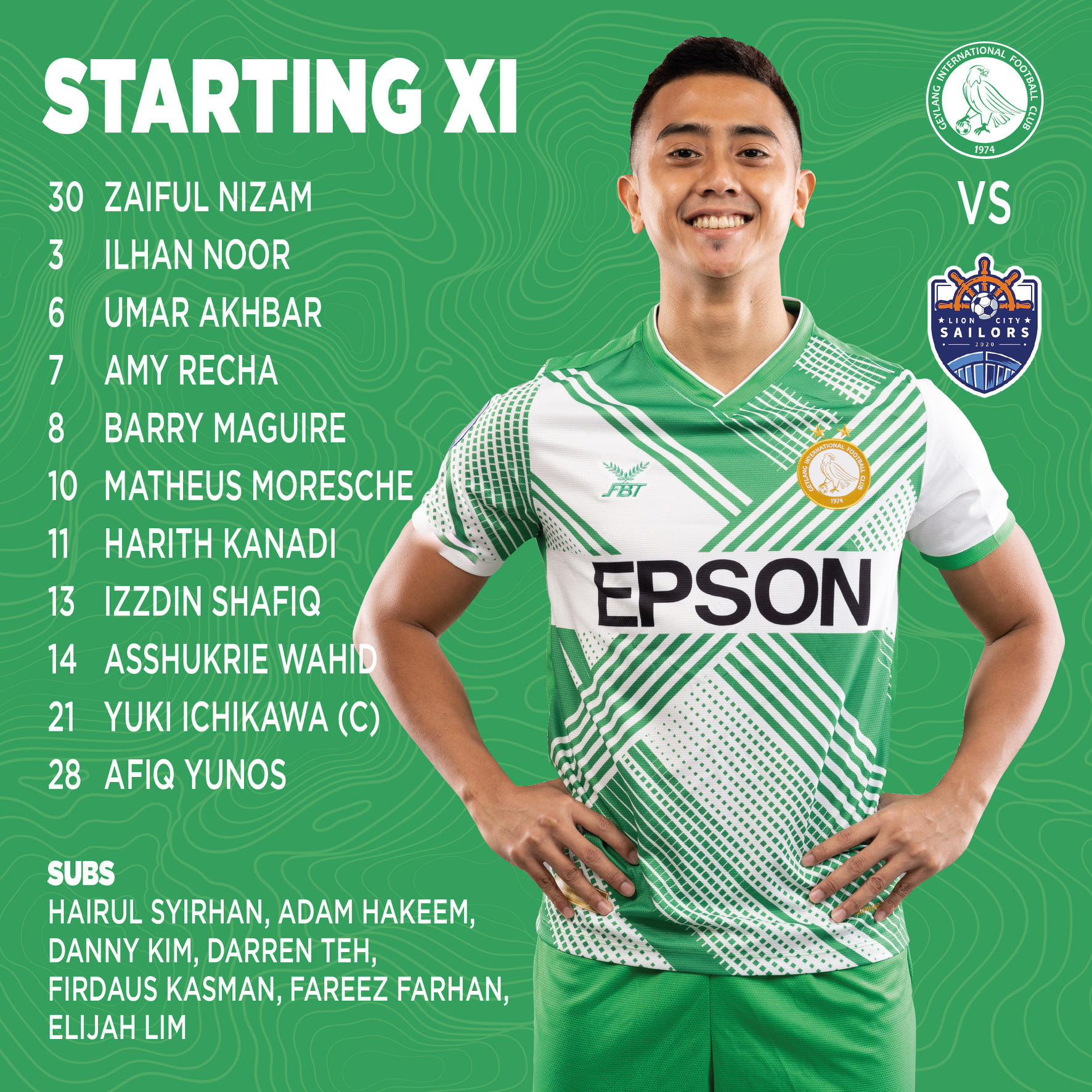 A breakneck first 10 minutes saw GIFC having a penalty appeal turned down, after Brazilian forward Matheus Moresche was bundled over en route towards goal. And the Lion City Sailors had a goal disallowed for a marginal offside by Shahdan.
The tension was palpable amid the Sailors, as they looked tentative and short of fluency in attack, while Geylang looked bright and energetic in their buildups.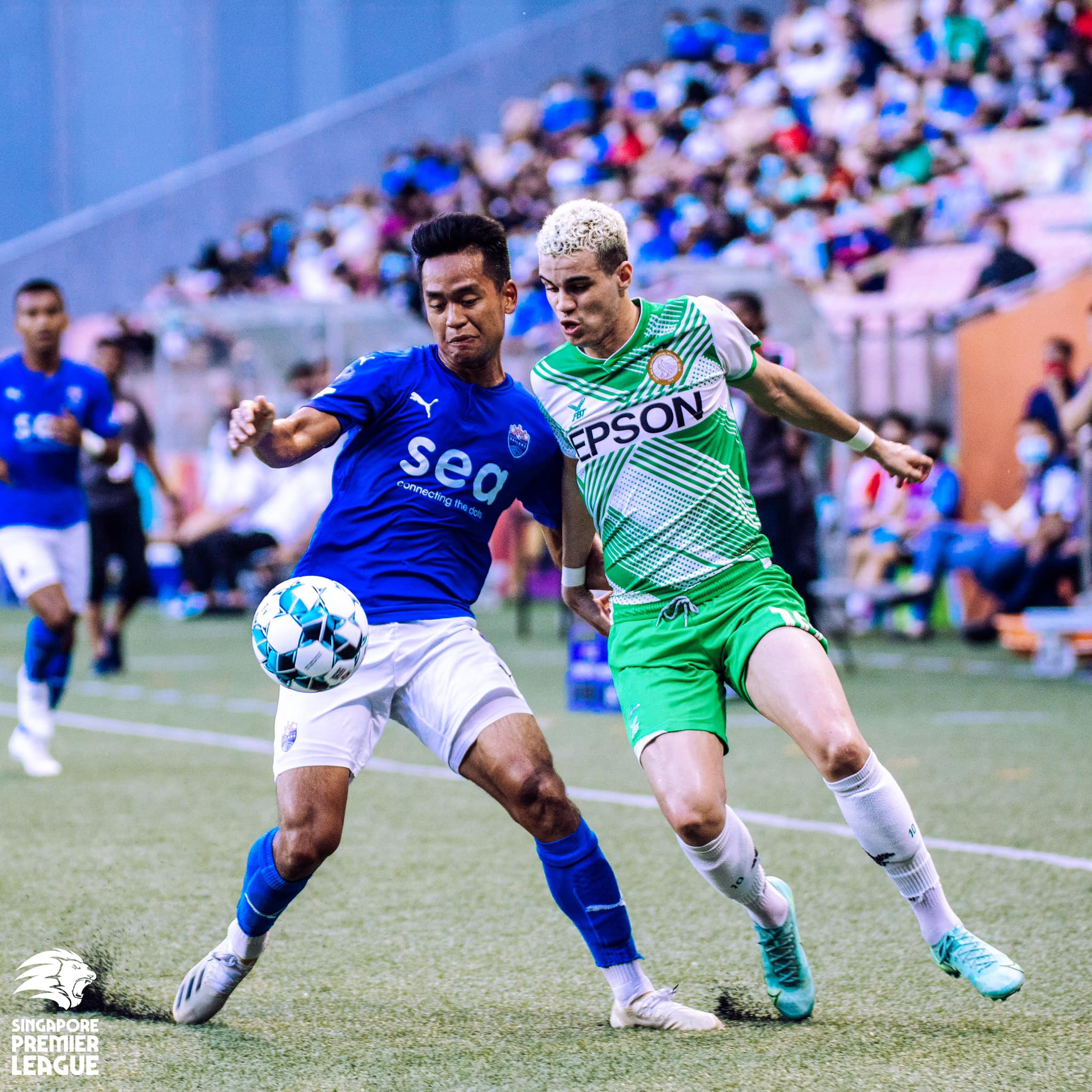 (Photo credit : Football Association of Singapore)
As so often was the case in Geylang's season, their Achilles heel continued to be their shaky defence. In the 32nd minute, a cross from the left flank by Gabriel Quak should have been cleared routinely by the Eagles' backline. Instead, centre-back Afiq Yunos contrived to flub his clearance straight to Faris Ramli, who gratefully slotted the ball past Geylang custodian Zaiful Nizam.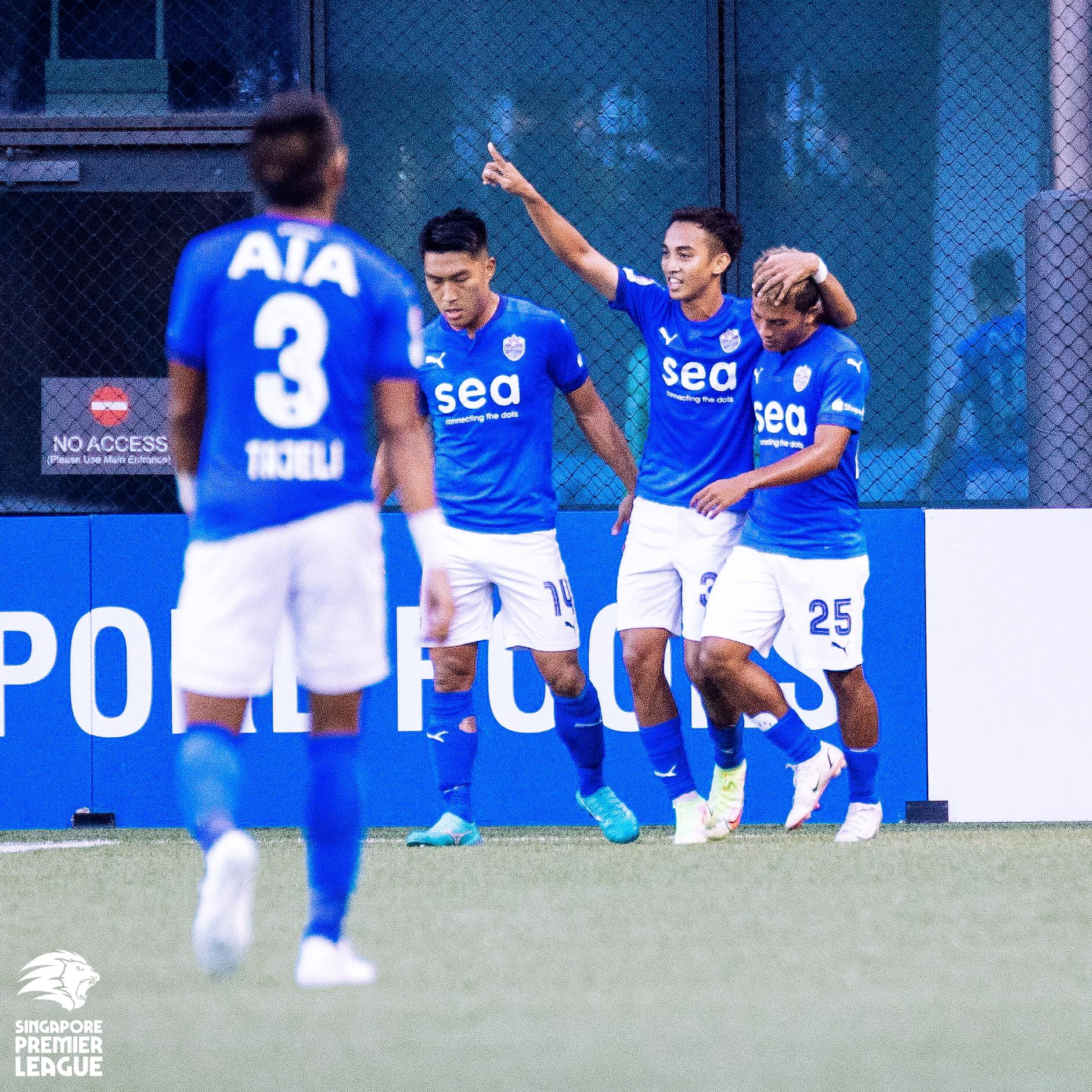 (Faris Ramli scores for LCS - By Football Association of Singapore)
A goal up, and the Sailors looked visibly relieved, and began to assert their dominance in possession, and gleefully pounced on another Geylang defensive error to net their 2nd goal.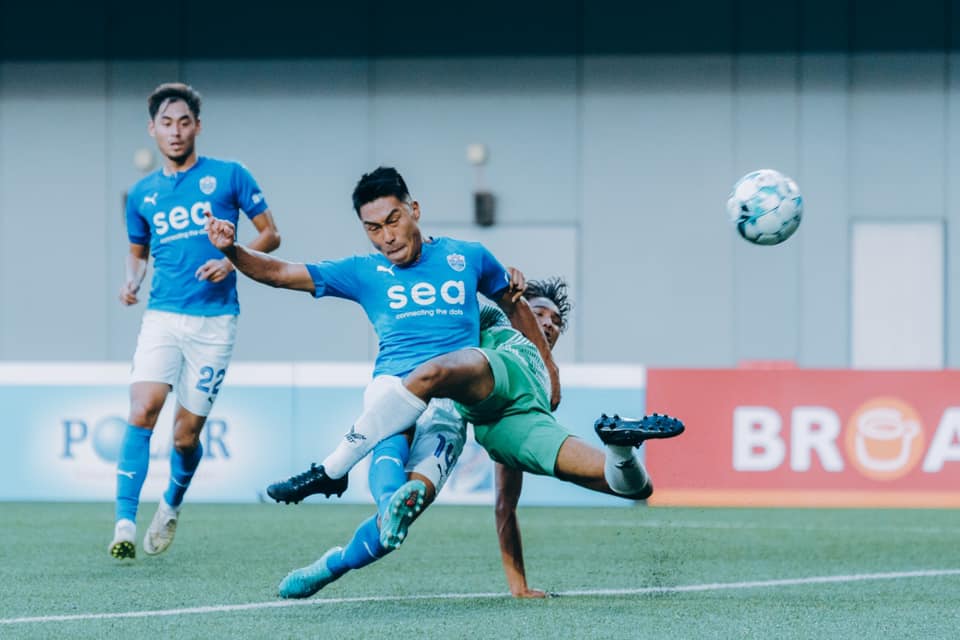 (Song Ui-young scores for LCS - By Lion City Sailors Facebook Page)
This time in the 39th minute, it was a cross from the right from fullback Tajeli Salamat. Somehow, Afiq and his defensive partner Yuki Ichikawa contrived to miss their clearances, and the ball fell for the recently-naturalised Song Ui-young to slam home from close range.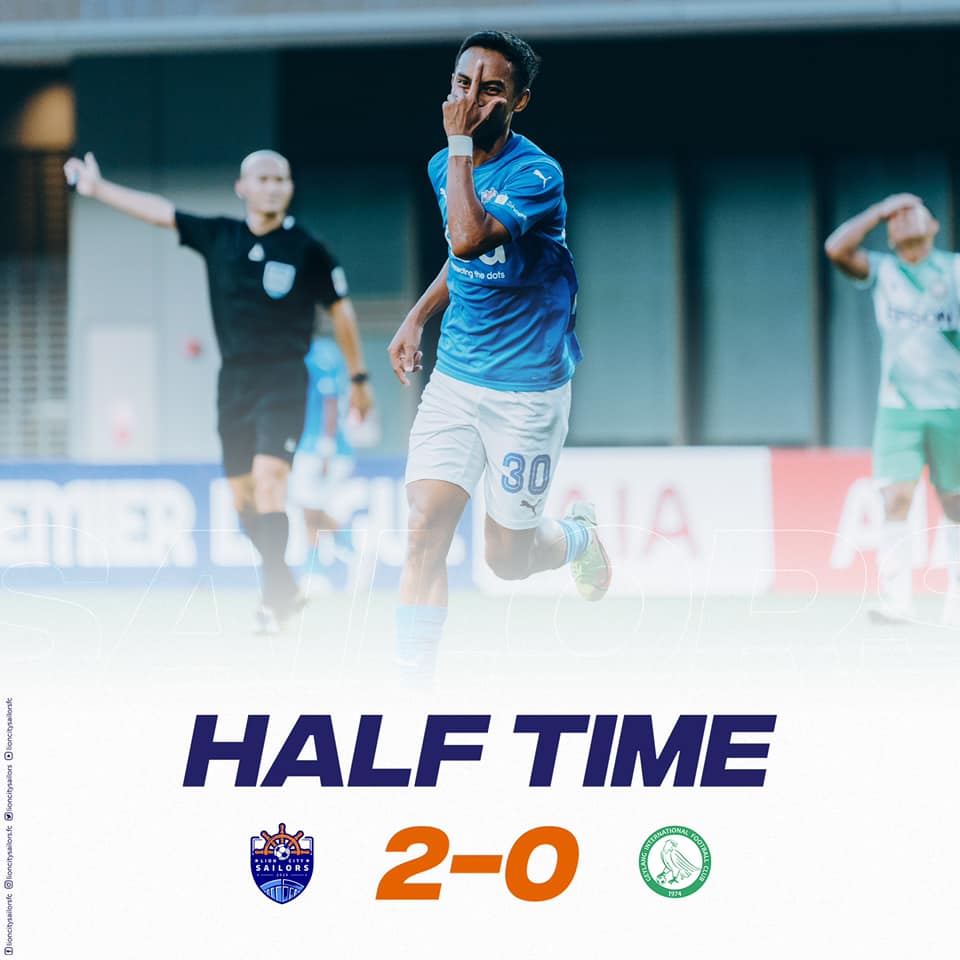 2 goals in front, and the Sailors could afford to take their feet off the pedal in the 2nd half, and focus on protecting their precious lead. Meanwhile, Geylang coach Noor Ali could only watch forlornly and wonder how his promising side could cut out their defensive woes. He would have to endure another defensive lapse that led to the Sailors' final goal, 3 minutes from time.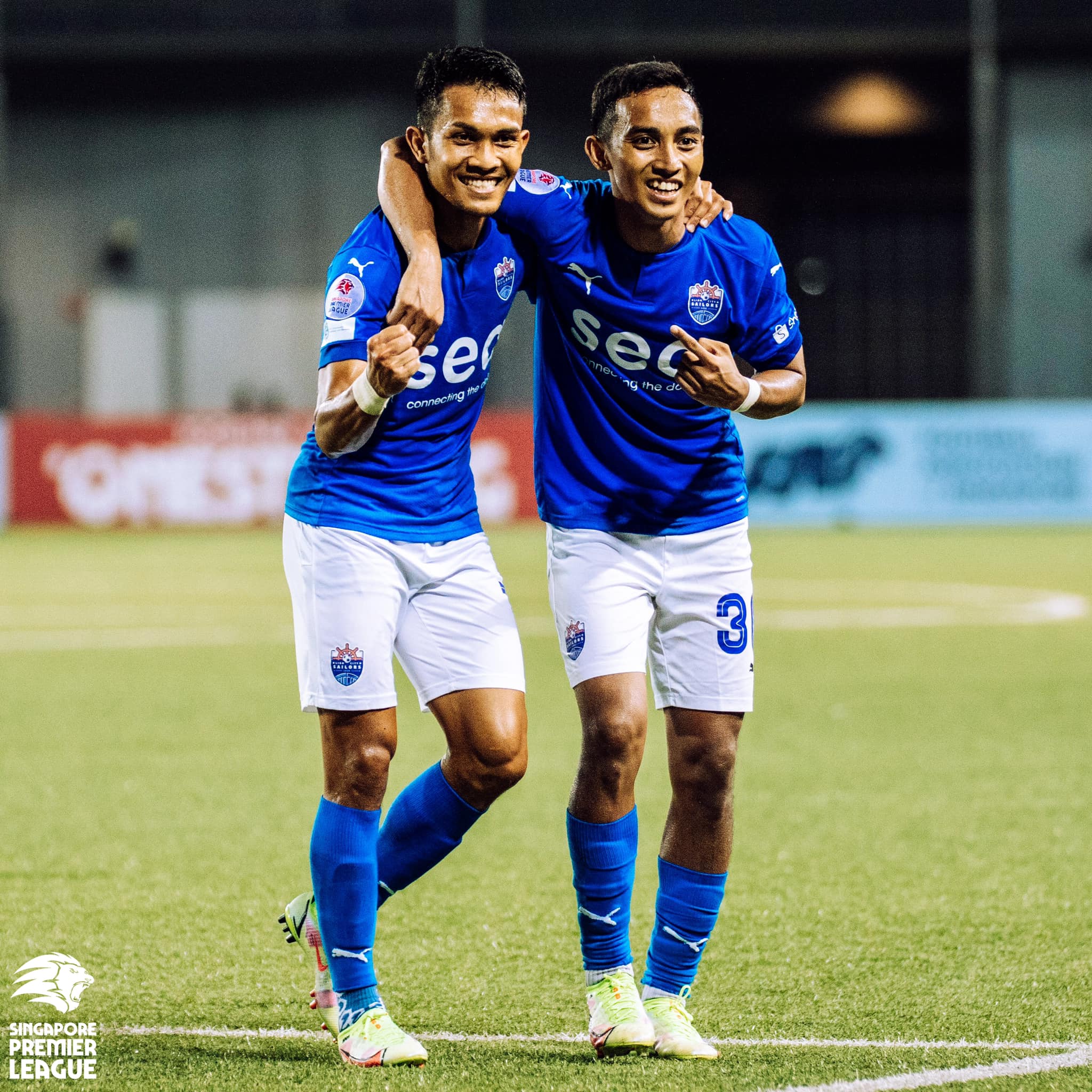 (Hafiz Nor scores for LCS - By Football Association of Singapore)
Again it was from a cross by the excellent Tajeli, and again Ichikawa's clearance was poor, with the ball landing straight onto the path of substitute midfielder Hafiz Nor, who gleefully swept it into the bottom-left corner.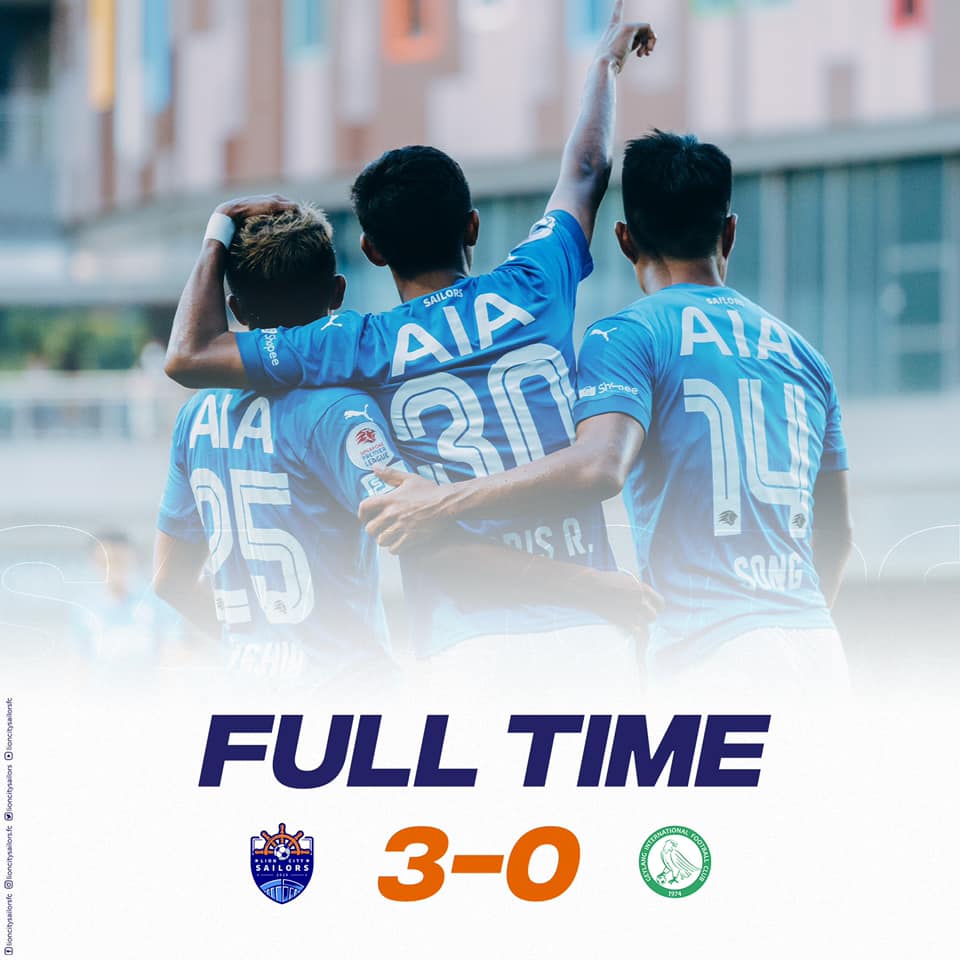 3 points secured for the win and the job done, as the Sailors have a one-week break to prepare for the most important game in the club's short history. A similar performance (on 10 Oct) against a limited Balestier side, and they could well be celebrating a momentous league triumph.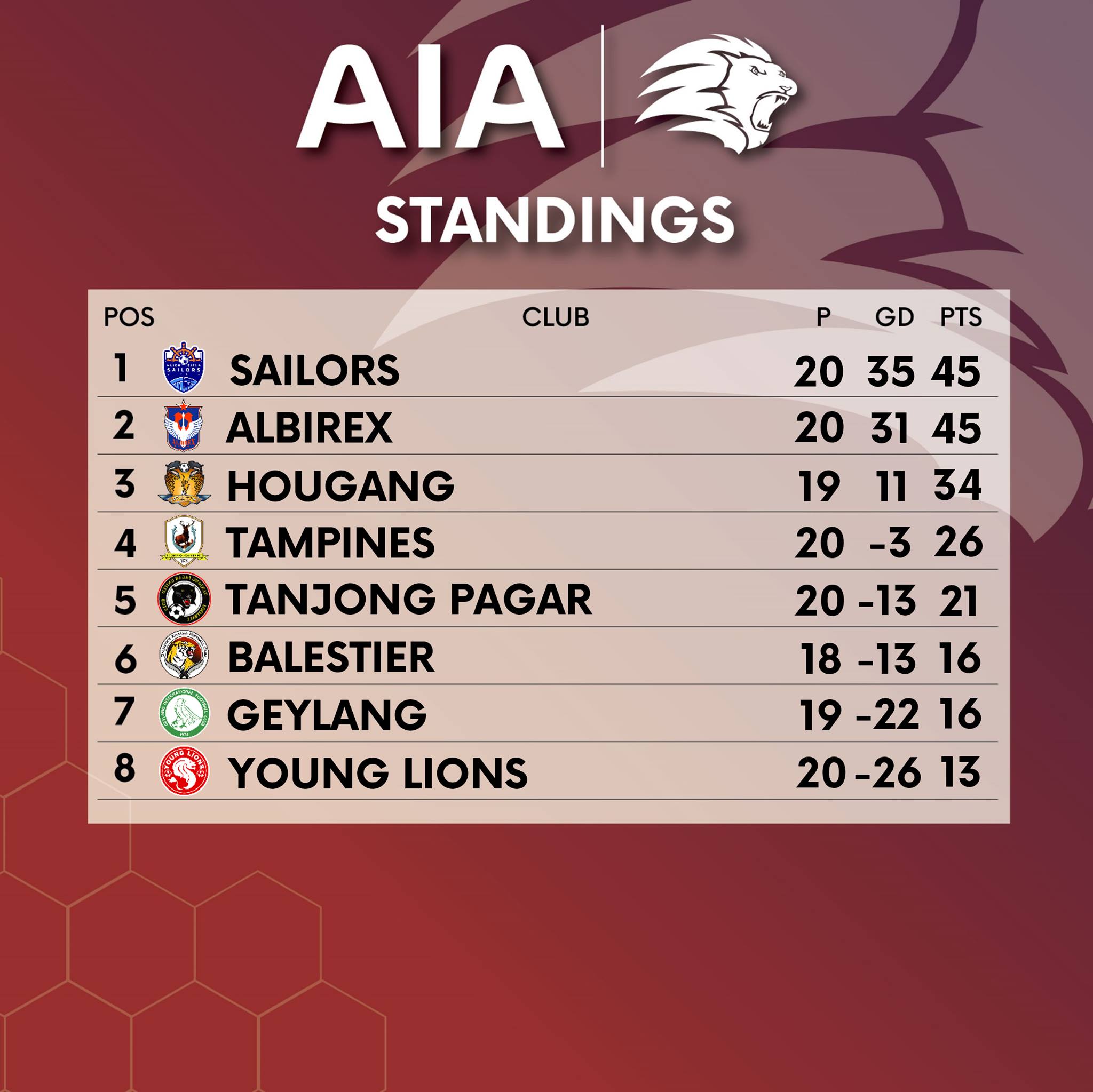 Chia Han Keong is a freelance journalist who has covered both Singapore and international sports extensively for the past 18 years. He was the sports editor of bilingual tabloid My Paper, and has also worked for The Straits Times and Yahoo News Singapore. He has covered four SEA Games (2009, 2011, 2013, 2019), two Asian Games (2010, 2014) as well as the 2008 Beijing Summer Olympics and the Tokyo 2020 Olympiad. He counts himself as a massive Liverpool, LA Lakers and Rafael Nadal fan.