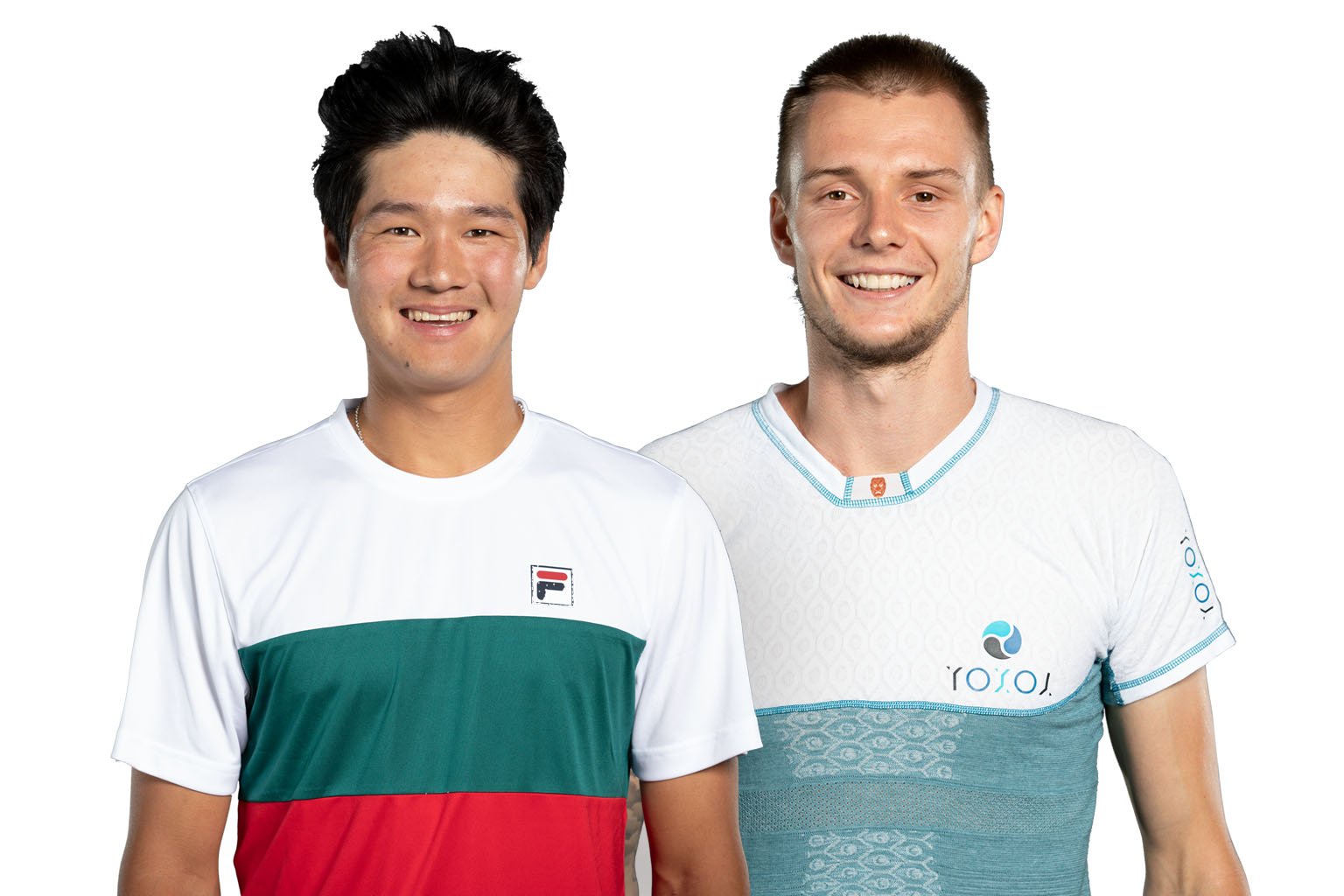 By Rehmat Nohal
Alexander Bublik, is a Russian-born tennis professional who's representing Kazakstan on the ATP Tour. And he's now in the Lion City as the fourth seed, in the ongoing US$300,000 Singapore Tennis Open. The 23 year old turned pro just 5 years ago, and made his ATP main-draw debut at the 2016 St. Petersburg Open. He finished his first professional year with a rank of 205, displaying his potential as a future champion. He then broke into the top 100 the following year, and has continued his steady rise up the rankings. Bublik is currently ranked 45th, an all-time career high. And the Kazak got off to a great start to 2021, reaching the finals of the ATP 250 Antalya tournament in January, before retiring to Alex de Minuar in the final.
Standing at 6"5, Bublik is a promising youngster with an explosive serve. With an entertaining style of play - from tweeners to underhand serves, he's also a crowd pleaser. And over in Singapore, Bublik is in the top half of the Singles draw and could face off against the top seed Adrian Mannarino in the semi-finals, in his journey to win his maiden ATP title (after making multiple final appearances). The young Kazak shows a great deal of promise in his fast rise up the rankings and could be a serious contender for the title at the OCBC Arena.
Bublik received a bye to proceed to the 2nd round, and will play the winner of the first-round game between wildcard entry Shintato Mochizuki of Japan and Altug Celikbilek, a qualifier from Turkey.
Also in Singles action is 23 year old Kwon Soon-woo. The South Korean has a career-high ATP singles ranking of 69, achieved on 2 March 2020, and is currently ranked 81 in the world. Kwon is just the third Korean to break into the ATP top 100, and is currently the top ranked Korean. He's known for his relentless baseline game and is quoted to always give everything he has, and run down every single ball. The Korean's goal is to break into the ATP Top 10 rankings, and he idolizes both Roger Federer and Rafael Nadal. Kwon has showed great promise with previous wins over players like Ryan Harrison, Milos Raonic, and top seed of the tournament, Adrian Mannarino.
Just last night (21 Feb), Kwon won his third Challenger title in Biella, Italy, triumphing over local youngster Lorenzo Musetti in straight sets, 6-2, 6-3. It was a draw that included the likes of Andreas Seppi, Ernest Gulbis, and Sebastian Korda. Kwon displayed his confident game with solid groundstrokes and quick feet, out rallying the Italian teenager. With the strong momentum of a third challenger singles title in his arsenal, Kwon could be another fierce contender in Singapore as the tournament's 8th seed.
The 23 year old arrives from Italy later today to play his opening game against Thai-Son Kwiatkowski (tomorrow). This will be a rematch as the Korean outlasted his American rival in 4 sets at the last US Open.
(Edited by Raj Kumar)
Rehmat Johal is a former national tennis player, having represented Singapore at the Fed Cup in 2011 and 2012. She held the number 1 women's open ranking in Singapore for almost 3 years between 2011 and 2013. She also dabbled in contact rugby - and was a member of the National Women's Sevens Squad, and previously represented Singapore at an u20 level. Rehmat graduated from the Singapore Management University and is currently working full time.
For live streams, schedules and more stories from the Singapore Tennis Open 2021, visit hub.tennis
For the latest Singapore Tennis Open updates on the go, follow us on Telegram
Related Events & Programmes