TeamSG Paddler Clarence Chew : I first picked up a table tennis bat at the age of 5 and today (at 25), I'm ready to represent Singapore at the Olympics!
by Circle Stories, on July 14, 2021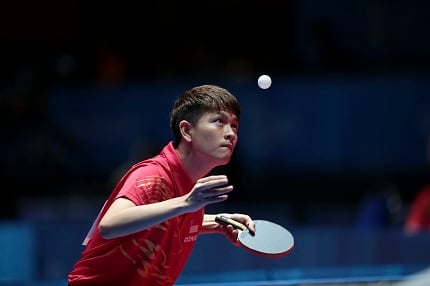 (Clarence Chew)
By Raj Kumar
At the age of 18 in 2014, he won his first Gold medal at the Commonwealth Games. Together with 4 others including Gao Ning and Cai Xiao Li, Clarence took home the Men's Team Gold. The former Singapore Sports School student has also tasted action at the Youth Olympic Games, Southeast Asian Games, Asian championships and the World Team champs. Only 1 major event was absent from his list of accomplishments - the Olympic Games.
Today, at the age of 25 though, the left-handed paddler is just days away from his grand Olympic debut! He had to beat his fellow countryman and the reigning SEA Games Gold medallist Koen Pang, in the finals of an Olympic qualifier in March, to book his ticket to Tokyo. In doing so, he went into the history books as the 1st ever Singapore-born player to qualify for the Olympics.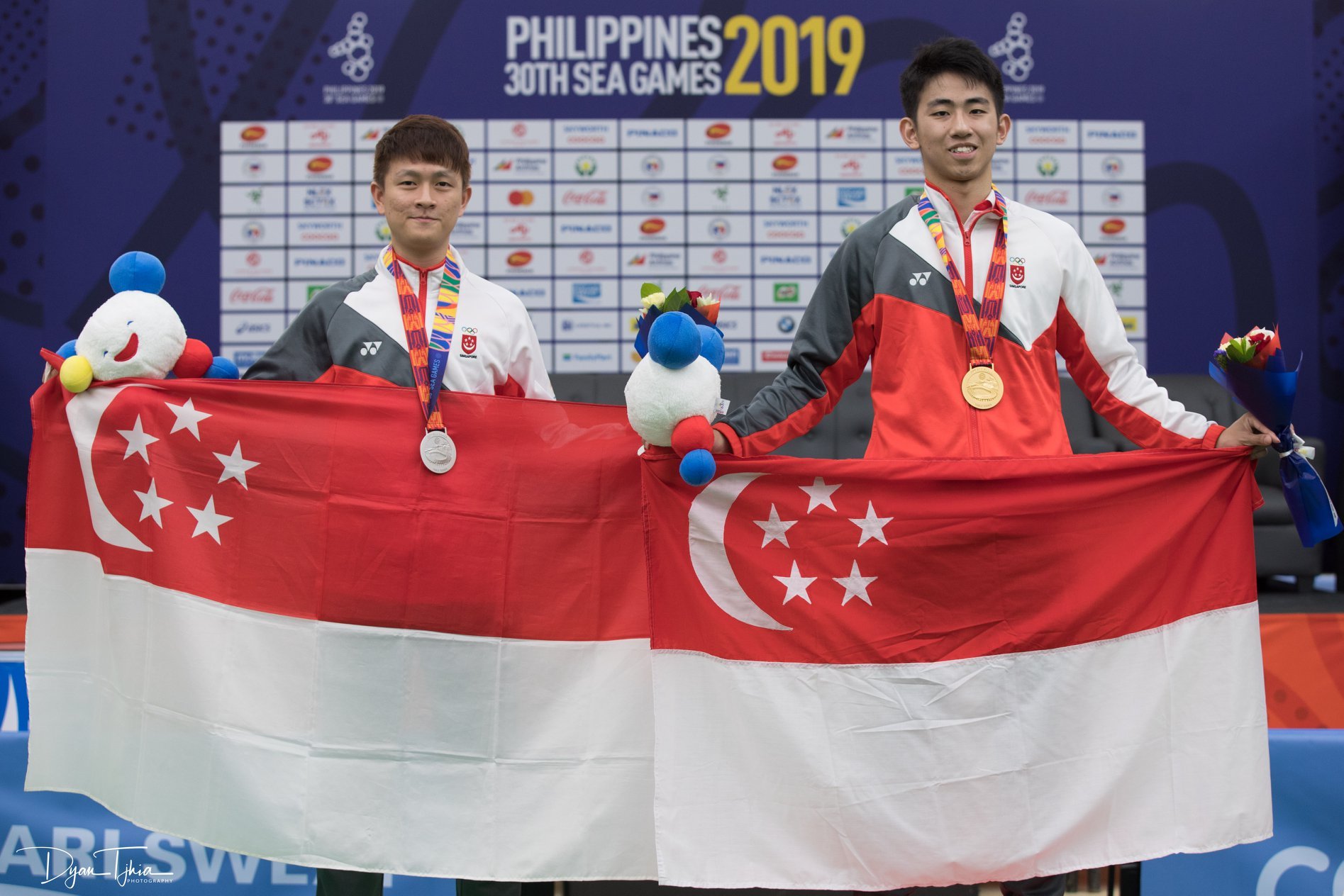 (Clarence and Koen at the 2019 SEA Games in Manila)
Clarence is currently based in Shimada City in Japan for his final stage of preparations before the start of the Games (23 July) in Tokyo.
Together with 3 female counterparts in Feng Tianwei, Yu Mengyu and Lin Ye, this team of 4 athletes will attempt to win an Olympic medal for Singapore, for the 3rd time in table tennis, in the last 4 Olympic campaigns.
Catch Clarence Chew - the 2019 SEA Games Silver Medallist (below), in a 1-on-1 zoom interview (recorded in late-June), as he talks about the 90th Anniversary of Singapore's Table Tennis Association, his Olympic journey, the sacrifices he's had to make as a Professional sportsman and much more!
(Raj Kumar interviewed Clarence on 25 June)
The 32nd edition of the Olympic Games will begin on 23 July 2021.
For all coverage and news of the Republic's national athletes who'll be competing at the Games, check out the official Team Singapore website.
Raj Kumar's been in Singapore's sports reporting and broadcasting scene since 1997. He was the former Sports Editor and Presenter on Power 98FM (SAFRA Radio) and 938LIVE (Mediacorp Radio). Over the years, he travelled to report on Team Singapore at the 2008 Beijing Olympics and 2012 London Olympiad, including 4 SEA Games cities. As a familiar voice and face on Radio, TV and online sports, he has produced and hosted more than 650 talkshows and programmes.
Related Events & Programmes