TeamSG Rower Joan Poh : I hope to use my Olympic debut to help inspire and groom the next generation of rowers for the nation!
by Circle Stories, on July 20, 2021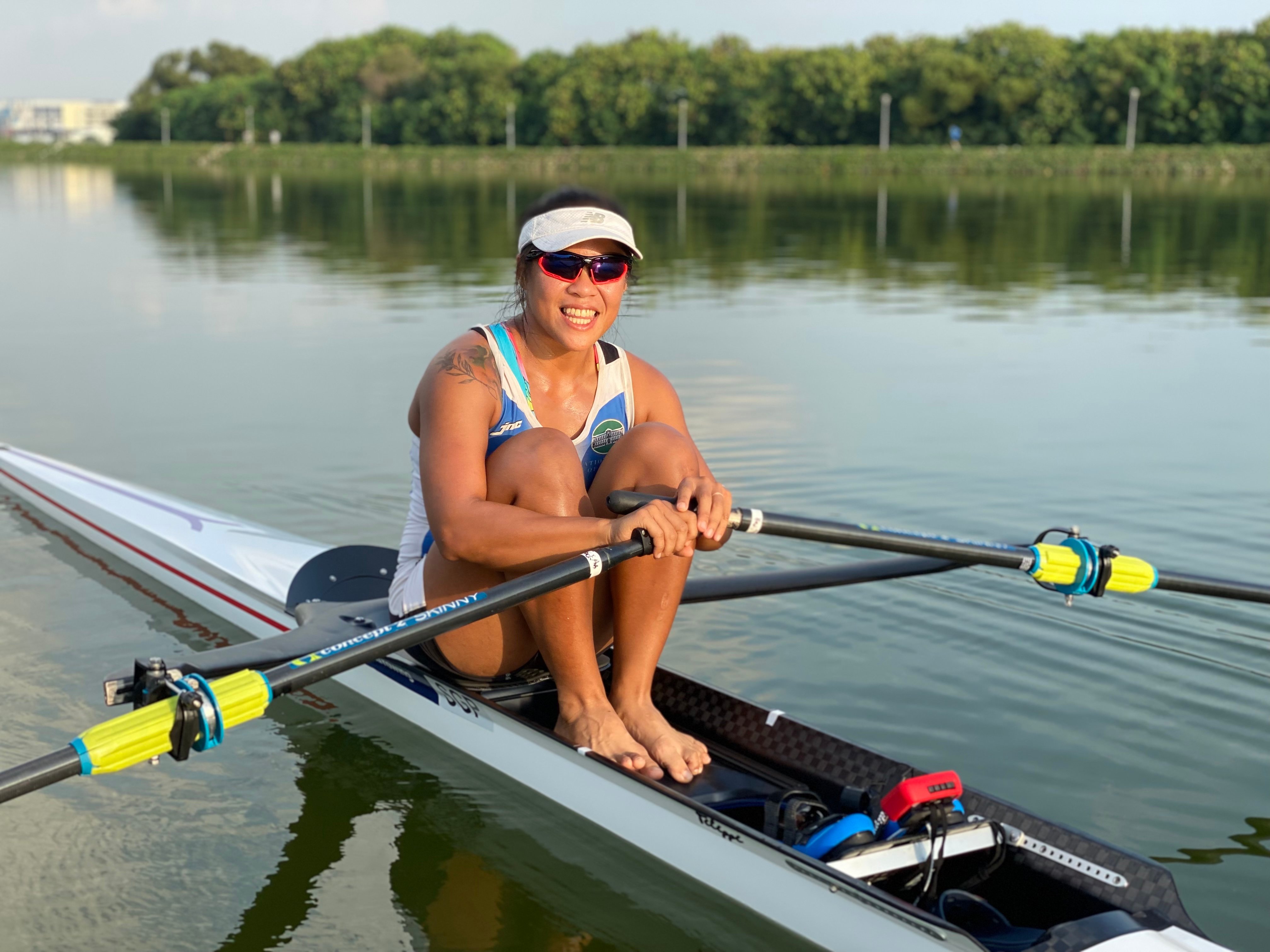 (TeamSG Rower, Joan Poh - Photo by Joan)
By Raj Kumar
She is a current fulltime staff nurse at Tan Tock Seng Hospital (Renal Department). And yet, she has managed to strike a balance and find time to follow her 1st love - the sport of rowing! Being "one with the ocean" has long been her passion, as Joan Poh first represented Team Singapore in the sport of Dragonboat racing. And her highest achievement in that discipline was competing at the 2010 Asian Games.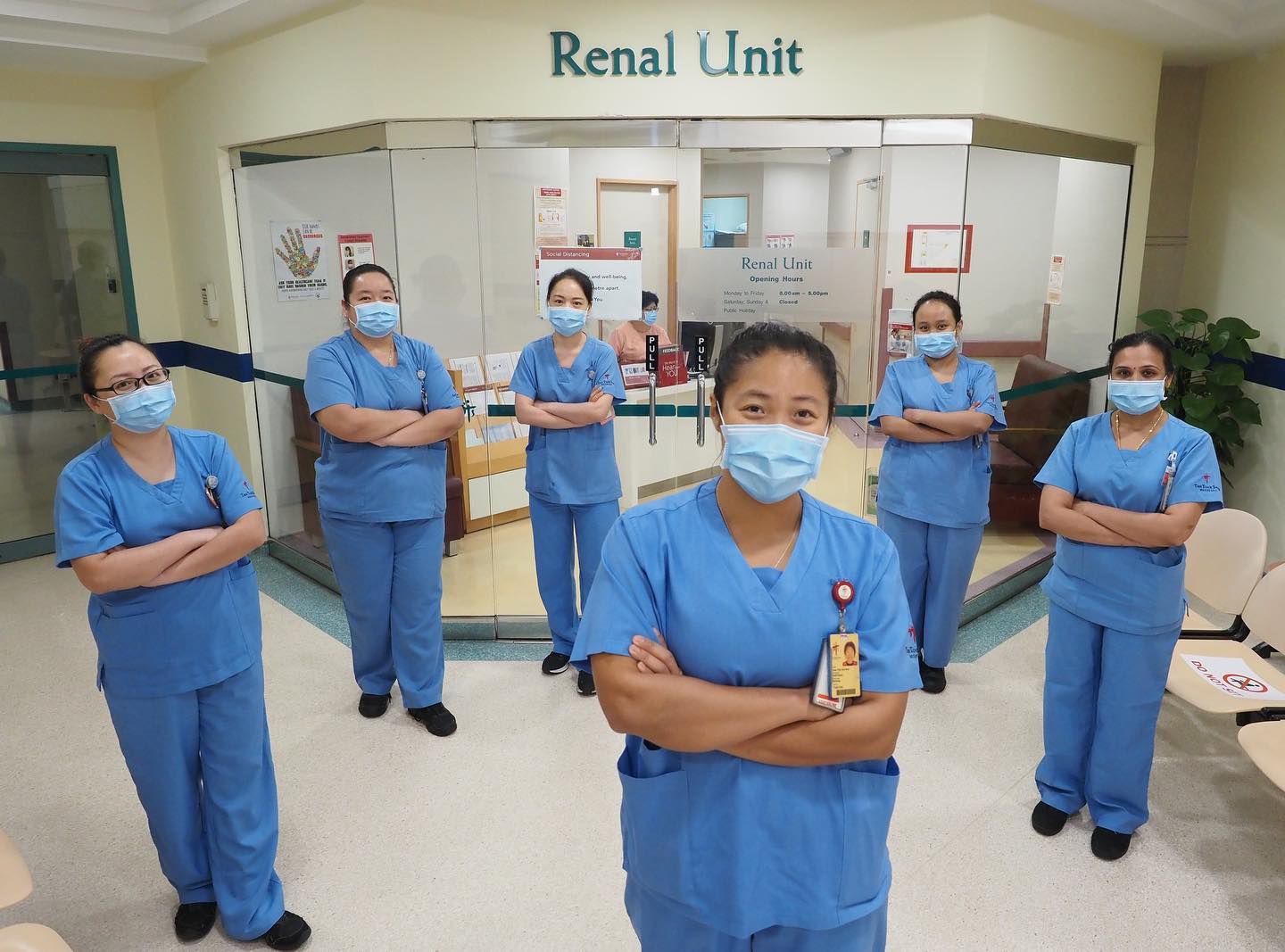 Joan Poh (centre) with her colleagues at the Renal Department, Tan Tock Seng Hospital - Photo from Joan's Facebook Page
Fast forward 5 years later, she transitioned from dragonboat to sailing and then onto the sport of rowing, where she won a Bronze medal at the 2015 SEA Games in Singapore. And after her initial attempt at trying to reach the Olympics (in Rio 2016), she finally booked her ticket for Tokyo 2020.
It's a journey which began in 2018, criss-crossing the globe across 4 continents, training and competing in various events. And then finally just under 2 months ago, she received word of her confirmation for the Olympics, after a strong performance at a qualifying event in Tokyo.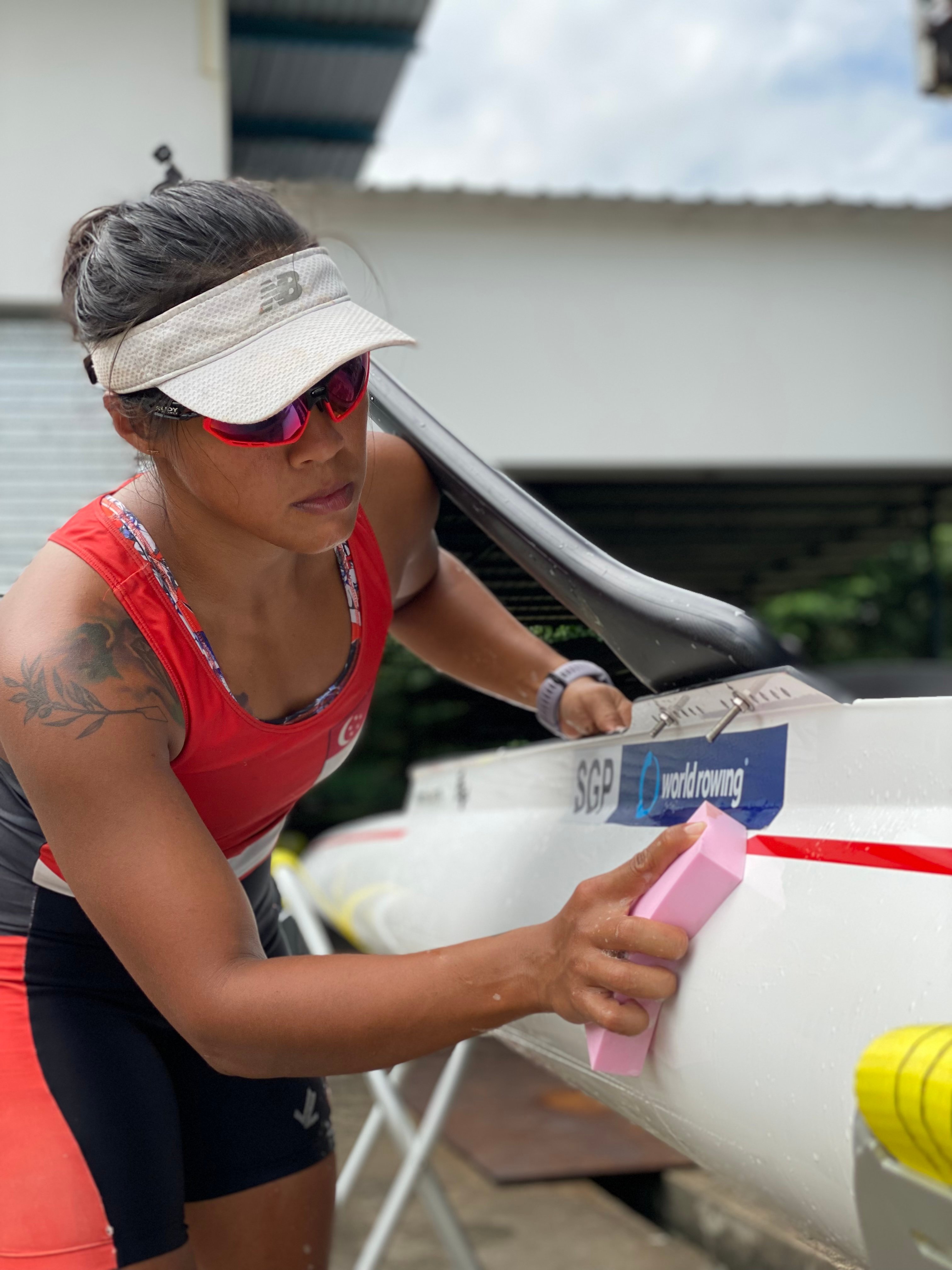 (TeamSG Rower, Joan Poh - Photo by Joan)
She belongs to a rare breed of athletes who's represented Singapore in not 1 but 3 sporting disciplines across her career. Now catch 30 year old Joan Poh - the Dragonboater-turned-Sailor-turned-Rower (below), in a 1-on-1 zoom interview (recorded in late-June), as she talks about achieving her dream of featuring at the Olympics. She also touches on her aim to groom the next generation of rowers for Team Singapore and much more!
(Raj Kumar interviewed Joan on 21 June)
The 32nd edition of the Olympic Games will begin on 23 July 2021.
For all coverage and news of the Republic's national athletes who'll be competing at the Games, check out the official Team Singapore website.
Raj Kumar's been in Singapore's sports reporting and broadcasting scene since 1997. He was the former Sports Editor and Presenter on Power 98FM (SAFRA Radio) and 938LIVE (Mediacorp Radio). Over the years, he travelled to report on Team Singapore at the 2008 Beijing Olympics and 2012 London Olympiad, including 4 SEA Games cities. As a familiar voice and face on Radio, TV and online sports, he has produced and hosted more than 650 talkshows and programmes.