TeamSG Shooter Adele Tan : Be Happy in your Sports journey and don't chase things blindly!
by Circle Stories, on July 11, 2021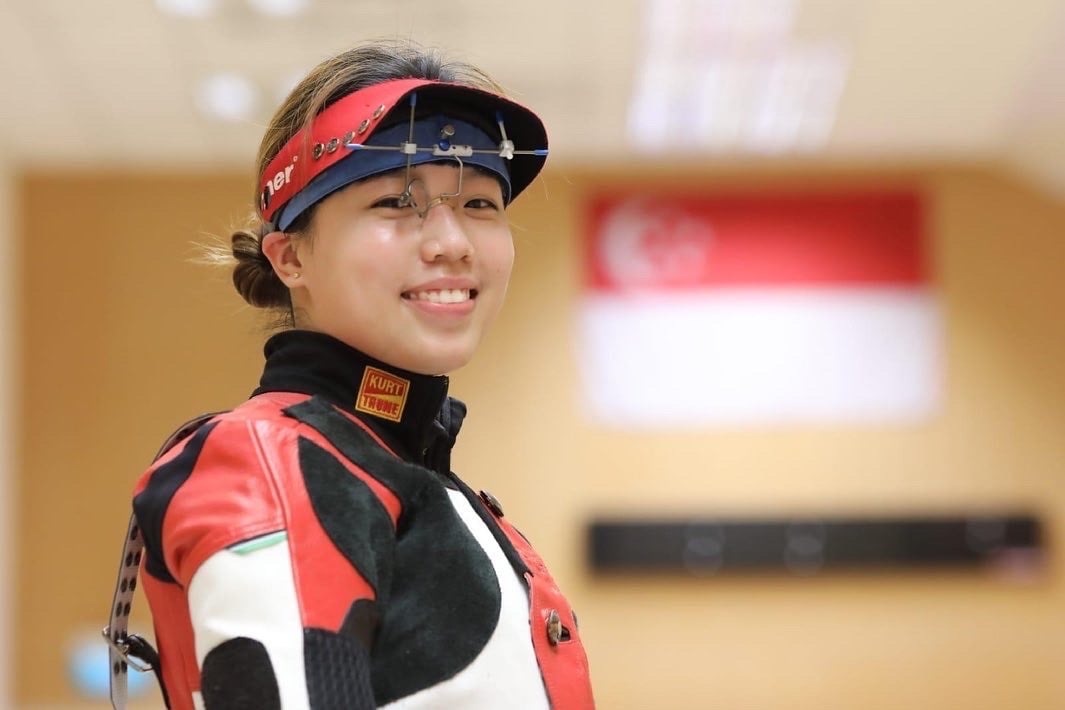 (Adele Tan - TeamSG Shooter)
By Raj Kumar
In January 2020, she won the prestigious Gold medal in the Women's 10meters Air Rifle Event at the H & N Cup in Germany. Her score of 252.7 points in the grand final, became a new national record here, as she outgunned more than 150 shooters from 50+ countries.
Less than 2 months prior, Adele Tan bagged 2 Bronze medals at the 2019 SEA Games for Team Singapore. And earlier that year, the former Singapore Sports School student teamed up with fellow sharpshooters Ho Xiu Yi and Martina Veloso, and brought home a (Team) Bronze medal, from the coveted ISSF Junior World Cup campaign in Germany.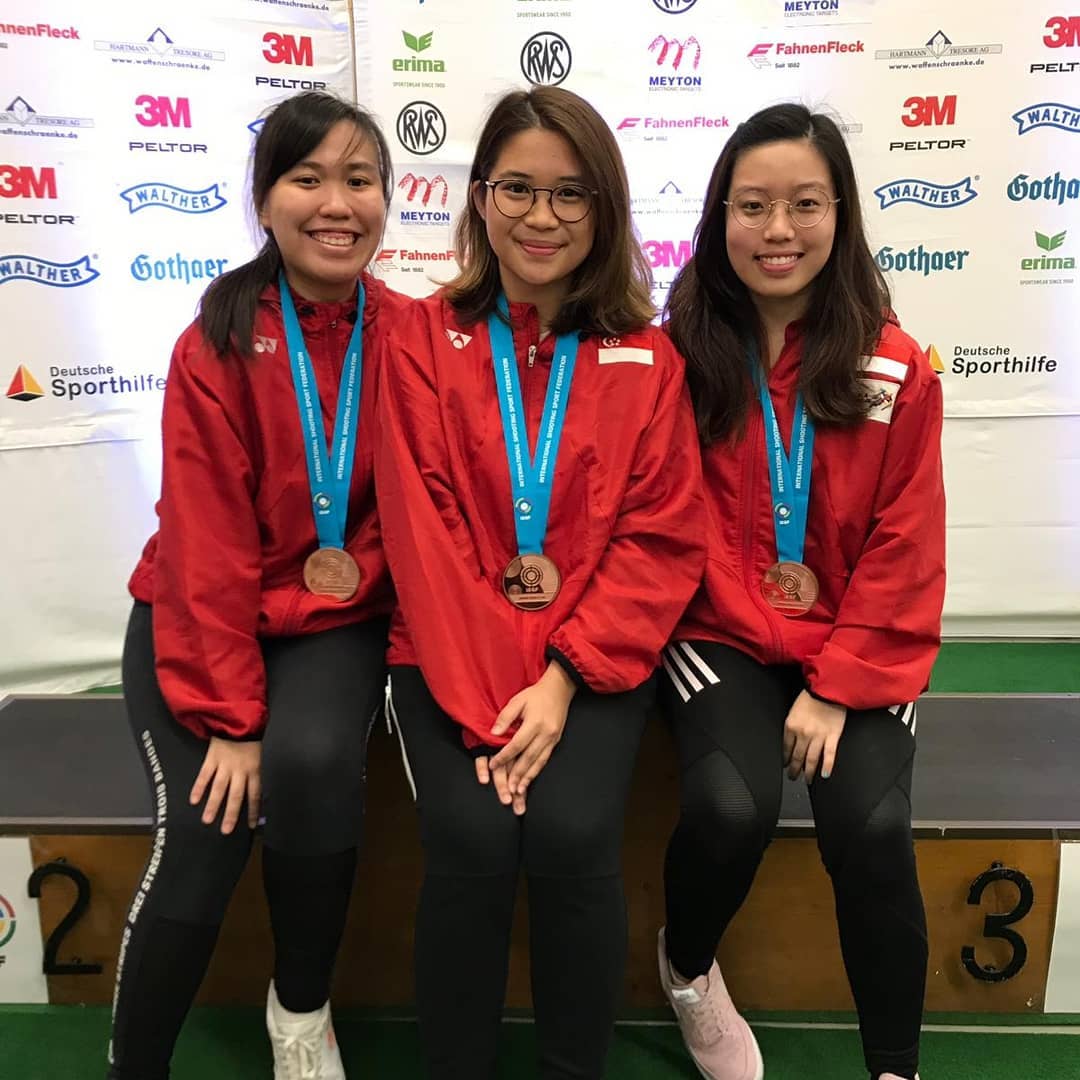 (Ho Xiu Yi, Martina Veloso and Adele Tan - Photo from Singapore Sports School Facebook Page)
Today, 22 year old Adele is less than 3 weeks away from her very 1st Olympic Games campaign. With her 2nd year studies at NUS to start following her return from Tokyo, Adele is currently fully focused on finetuning her shooting techniques in the 10m Individual Air Rifle event. She is also the sole shooter in the 23-strong TeamSG contingent.
Catch Adele Tan (below) in a 1-on-1 zoom interview (recorded in mid-June) as she spoke about balancing a tough training programme with her studies, as well as her goals of reaching the highest stage in Sport - the Olympic Games!
(Raj Kumar interviewed Adele Tan on 15 June)
The 32nd edition of the Olympic Games will begin on 23 July 2021.
For all coverage and news of the Republic's national athletes who'll be competing at the Games, check out the official Team Singapore website.
Raj Kumar's been in Singapore's sports reporting and broadcasting scene since 1997. He was the former Sports Editor and Presenter on Power 98FM (SAFRA Radio) and 938LIVE (Mediacorp Radio). Over the years, he travelled to report on Team Singapore at the 2008 Beijing Olympics and 2012 London Olympiad, including 4 SEA Games cities. As a familiar voice and face on Radio, TV and online sports, he has produced and hosted more than 650 talkshows and programmes.