Tokyo 2020 - Jonathan Chan becomes Singapore's first-ever male Olympic diver after creditable showing!
by Circle Stories, on August 5, 2021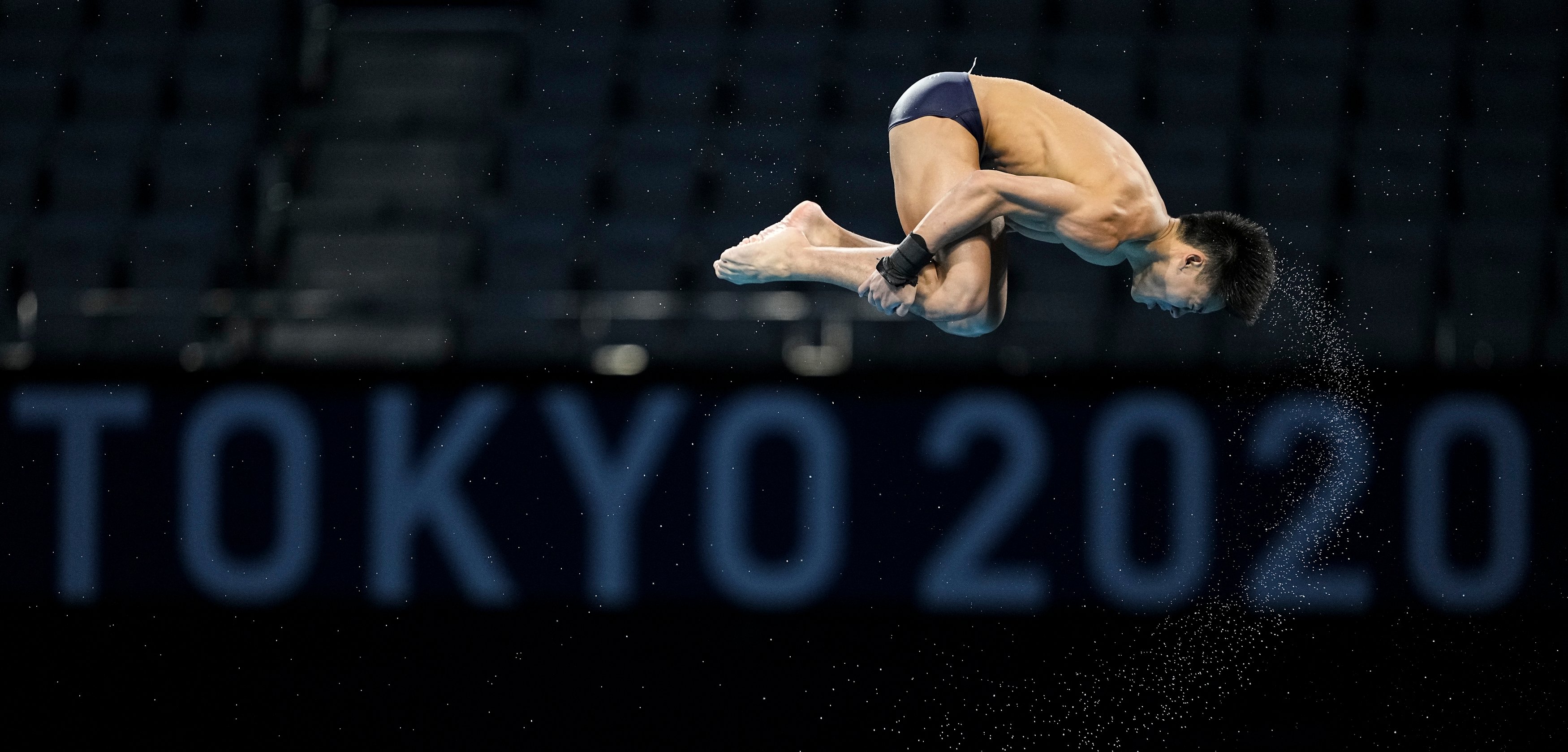 (TeamSG Diver Jonathan Chan at Tokyo 2020 : Photo Credit : Kong Chong Yew/SNOC)
By Kenneth Tan
Flashing his trademark boyish smile after each dive, Jonathan Chan has every reason to feel proud of himself. That is after becoming Singapore's first-ever male Olympics diver, when he competed in the Men's 10 metres Platform Preliminaries on Friday afternoon (August 6).
His 6-dive score of 311.15 was not enough to qualify him for the semi-finals (he finished 26th and only the top 18 went through), but the reigning Asian champion, can reflect on a competent debut showing on the world stage.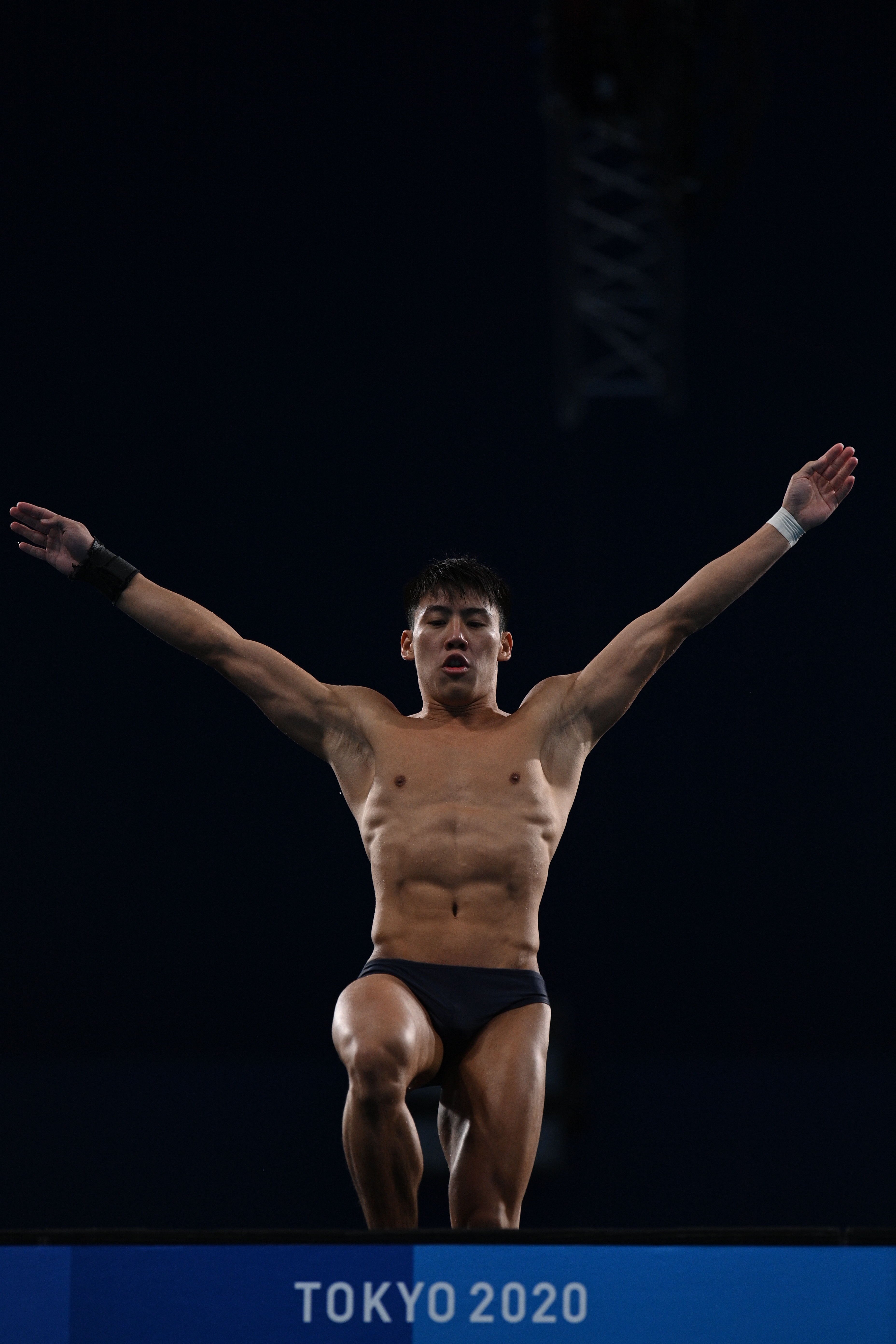 (TeamSG Diver Jonathan Chan at Tokyo 2020 : Photo Credit : Sport Singapore)
2nd in the order amongst a field of 29 divers to take to the board at the Tokyo Aquatics Centre, Jonathan had to cope with the pressure of starting off ahead of several of the world's most established divers. That included China's double (2017 and 2019) world champion Yang Jian, who finished as the eventual winner (today) with a stunning score of 546.90. British diving sensation and 4-time Olympian Tom Daley, who did 453.70 to finish in 4th place - a week after winning Gold in the synchronised 10m platform with team-mate, Matty Lee.
After a decent first attempt with a forward 3 ½ somersaults, 24-year-old Jonathan continued to fare well in his next 2 attempts - an inward 3 ½ somersaults and an armstand back 2 somersaults 1 ½ twist. That meant he accumulated 156.60 at the midway point to be ranked 25th.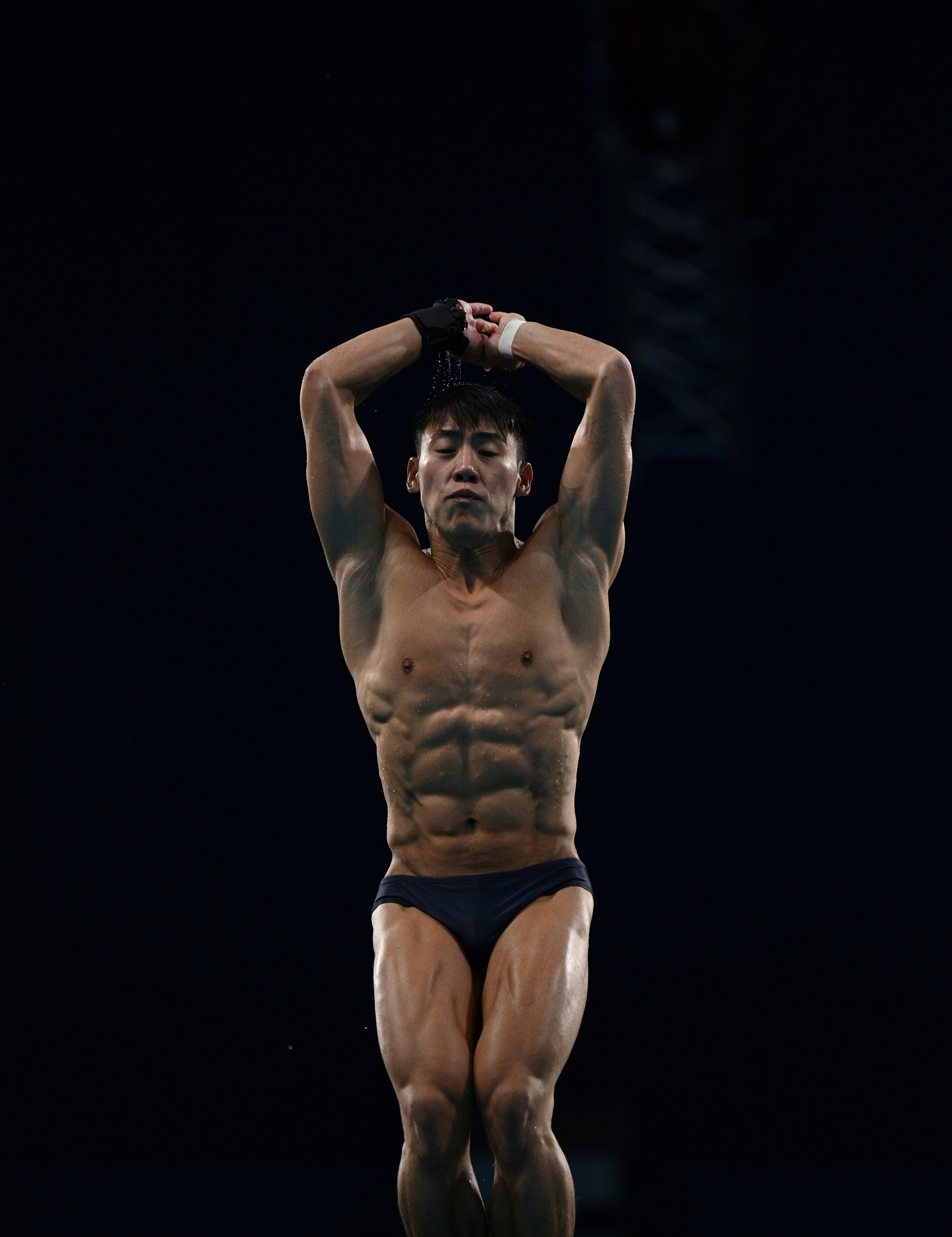 (TeamSG Diver Jonathan Chan at Tokyo 2020 : Photo Credit : Sport Singapore)
The flight through the air and entry into the water for his next 2 dives were not the most ideal though – in particular the 5th with a back 3 ½ somersaults, that had the hardest Degree of Difficulty (DD) amongst all his attempts at 3.3, earning him just 44.55. However, the mentally resolute Singaporean remained steadfast and picked himself up to finish his Olympic debut off with a flourish. A brilliant final dive attempt with a back 2 ½ somersaults combined with a 1 ½ midair twist landed him 62.40 points – his highest score in an individual dive – as he completed his campaign with an overall score of 311.15. That's 55.65 behind the last qualifying spot, which was taken by South Korea's Kim Yeong-taek (366.80).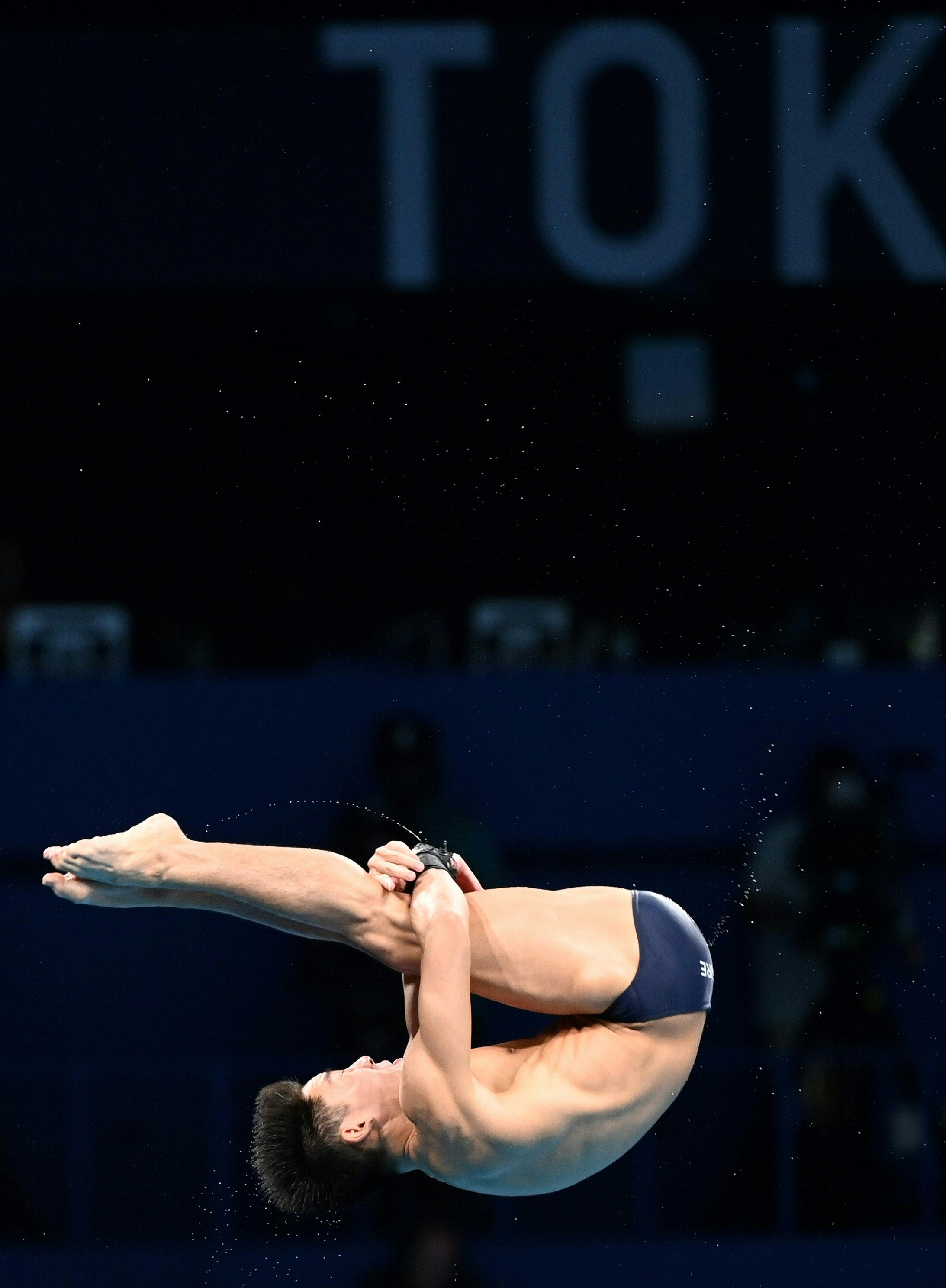 (TeamSG Diver Jonathan Chan at Tokyo 2020 : Photo Credit : Sport Singapore)
With that, Singapore now has two Olympic divers – female compatriot Freida Lim finished 30th in the Women's 10m Platform Preliminaries on her Games debut two days earlier (August 4) – for the first time. That caps off a remarkable journey for the Republic, whose elite diving program was only restarted in 2009 after a 5-year hiatus to recruit talents for the following year's Youth Olympic Games (YOG) – which the country was hosting.
Part of a group of 8 gymnasts – including elder sister Kimberly (now retired) – who switched to the pool, Jonathan would go on to represent Singapore at the 2014 YOG in Nanjing, China as well as at two SEA Games and one Asian Games. In Sep 2019, he attained a stunning victory in the Asian Diving Cup in Kuala Lumpur, Malaysia that would change his life.
Purely going in with the mindset of gaining competition experience, he ended up becoming continental champion against all odds with his 6-dive score of 407.90 – defeating more-acclaimed opponents like China's Wang Zewei and North Korea's Ri Kwon Hyok in the process. That achievement catapulted him to fame as he was soon dubbed 'Singapore's golden boy of diving'. But more importantly, it secured his ticket to Tokyo 2020.
The delayed Games meant the fourth-year architecture student at the Singapore University of Technology and Design (SUTD) had to juggle the Olympics and finishing his final semester at the same time. It is pretty amazing how he has managed to do it.
Ranked 33rd at the FINA World Champs, Jonathan is the last of the 23 Team Singapore athletes to feature in Tokyo 2020 and we thank ALL of them for putting up a good show for the country!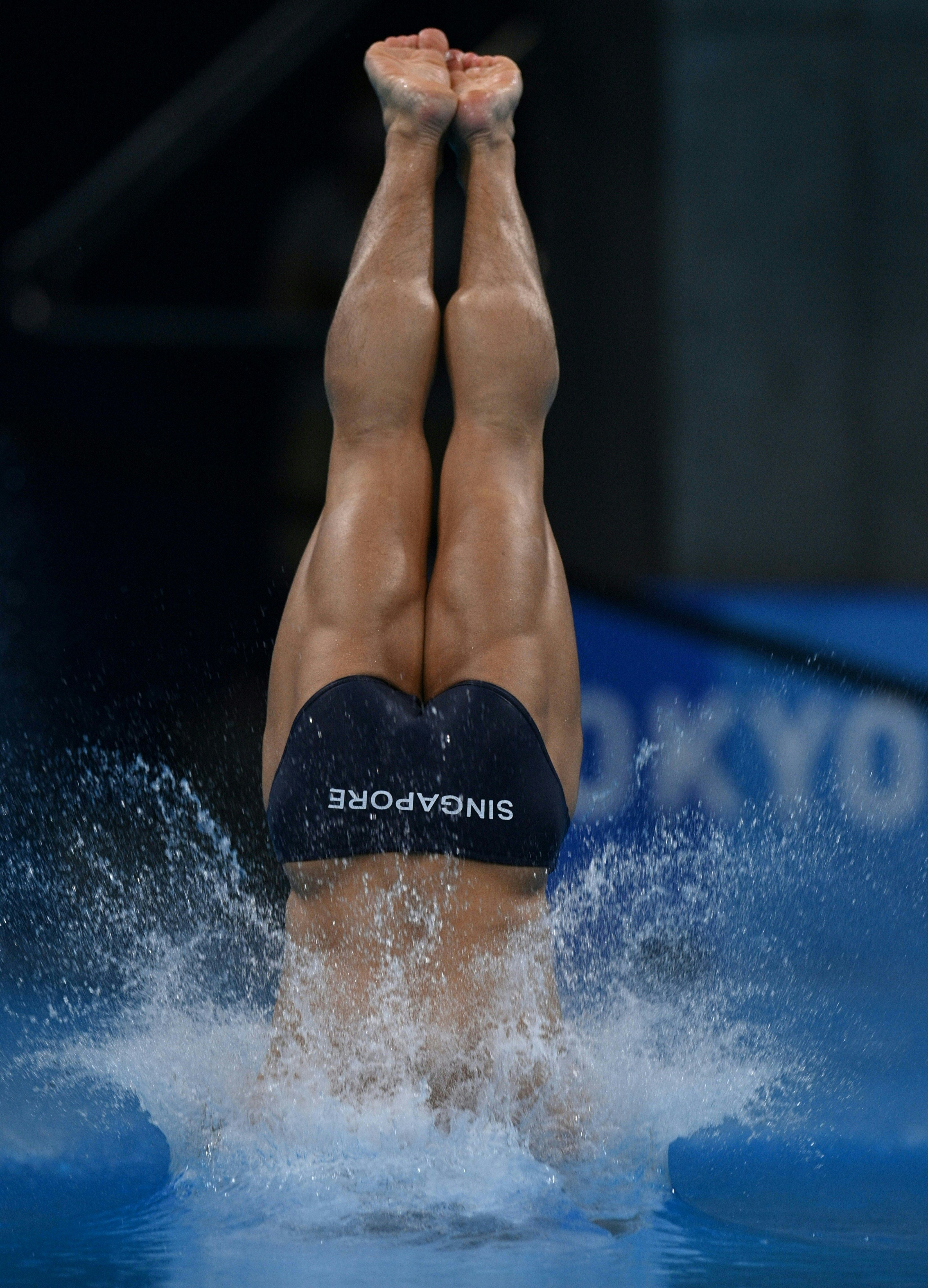 (TeamSG Diver Jonathan Chan at Tokyo 2020 : Photo Credit : Sport Singapore)
The 32nd edition of the Olympic Games is from 23 July to 8 Aug 2021. For all coverage and news of the Republic's national athletes who're competing at the Games, check out the official Team Singapore Tokyo 2020 website.
Remember to also Show your support for Team Singapore at the Olympic Games!
Team Singapore athletes have worked tirelessly over the last 12-20 months, especially under strict safety management measures to train and prepare. They've had to step up, pivot and adopt new and innovative methods to train especially with their preparations confined to the Lion City. With no international competitions or training stints, these athletes have had to adopt and maintain a positive mindset as well, throughout this entire journey to reach the grandest stage in Sport!
Simply click here to pledge a few words of encouragement and send positive vibes, as our TeamSG athletes continue to fly the national flag proudly in Tokyo.