Tokyo 2020 : Team SG paddler Feng Tianwei loses battle against familiar foe, to bow out in Round of 16!
by Circle Stories, on July 26, 2021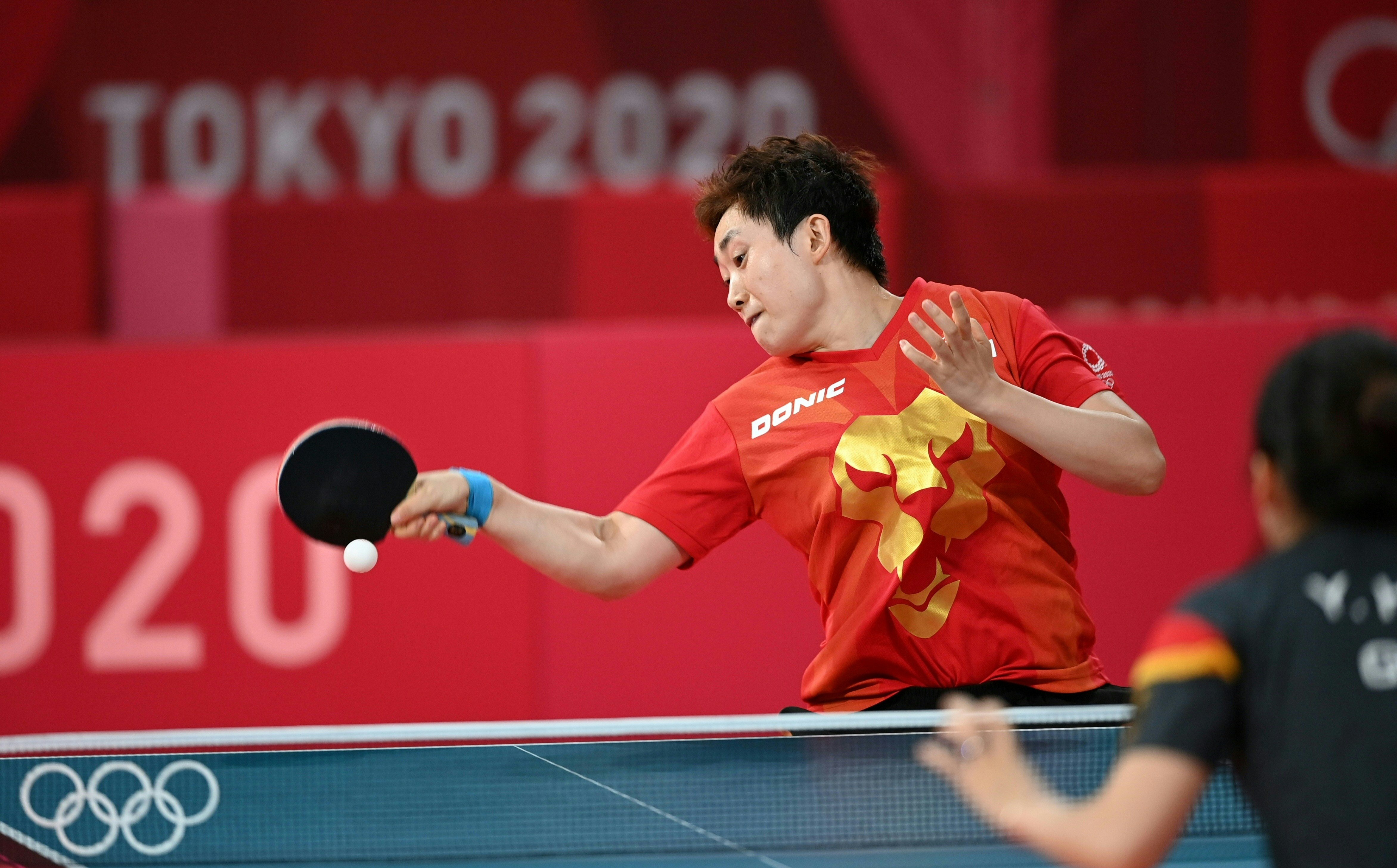 (Feng Tianwei vs Han Ying in Round of 16 at Tokyo 2020 - Photo by Sport Singapore)
By Kenneth Tan
Having lost the past 4 head-to-head encounters, there was the opportunity to rewrite history when experienced Singapore paddler Feng Tianwei came up against Germany's Han Ying, in a battle for a spot in the last 8 of the Women's Table Tennis Singles competition.
It was déjà vu however, as the 34-year-old experienced the familiar feeling of disappointment against the German paddler at the Tokyo Metropolitan Gymnasium on Tuesday night (July 27) – going down 4-1 (13-11, 11-7, 11-9, 8-11, 11-8).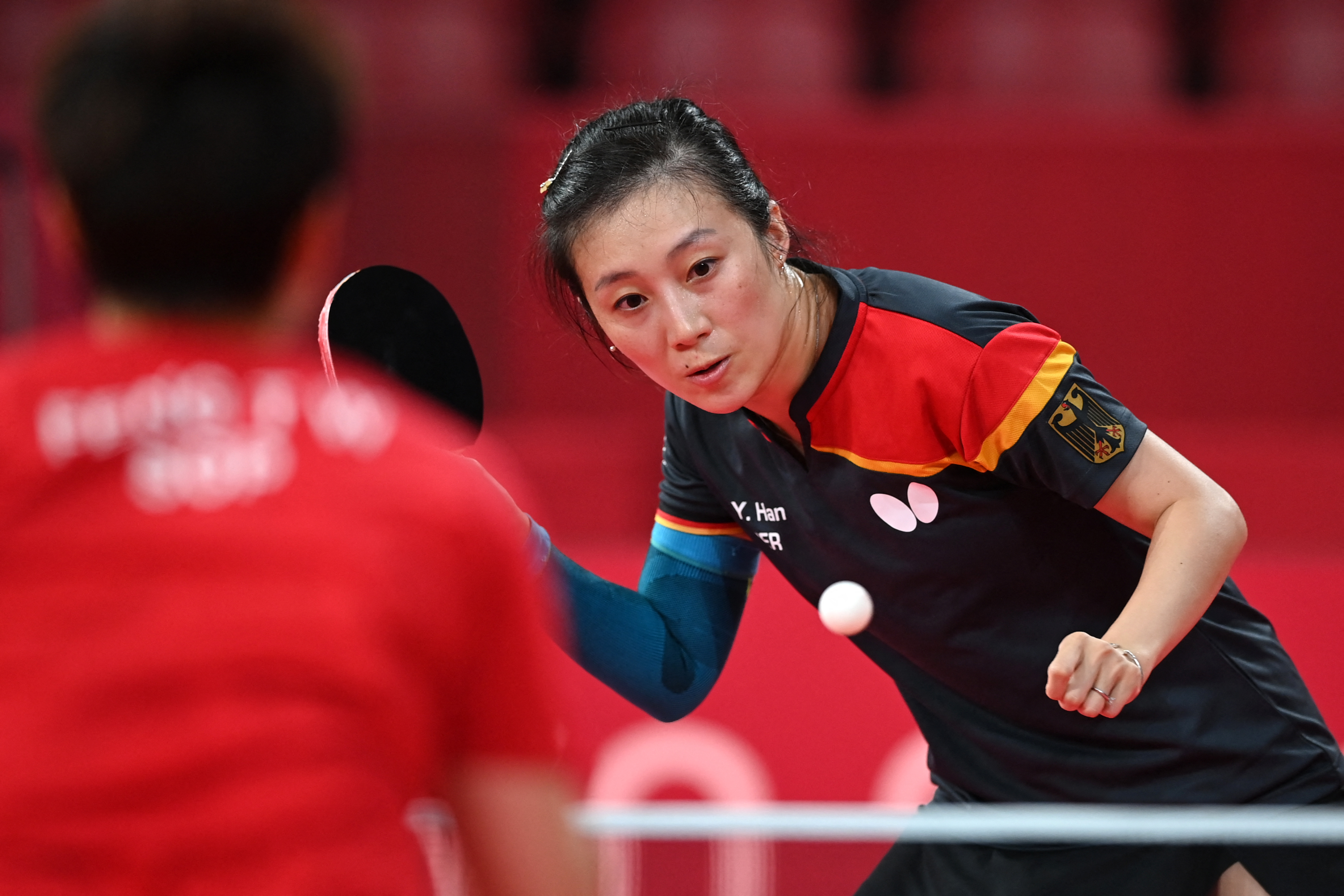 (Feng Tianwei vs Han Ying in Round of 16 at Tokyo 2020 - Photo by Sport Singapore)
Up against world no. 22 Han Ying who adopts a defensive style of play that involves a lot of chopping and slicing of the ball, the 9th-ranked Tianwei had to adapt to cope with the swerves and wicked spins in her returns. In Game 1, the Singaporean did well to come back from 9-6 down to reach game point twice, but made a couple of errors at a crucial juncture to succumb by two points (13-11).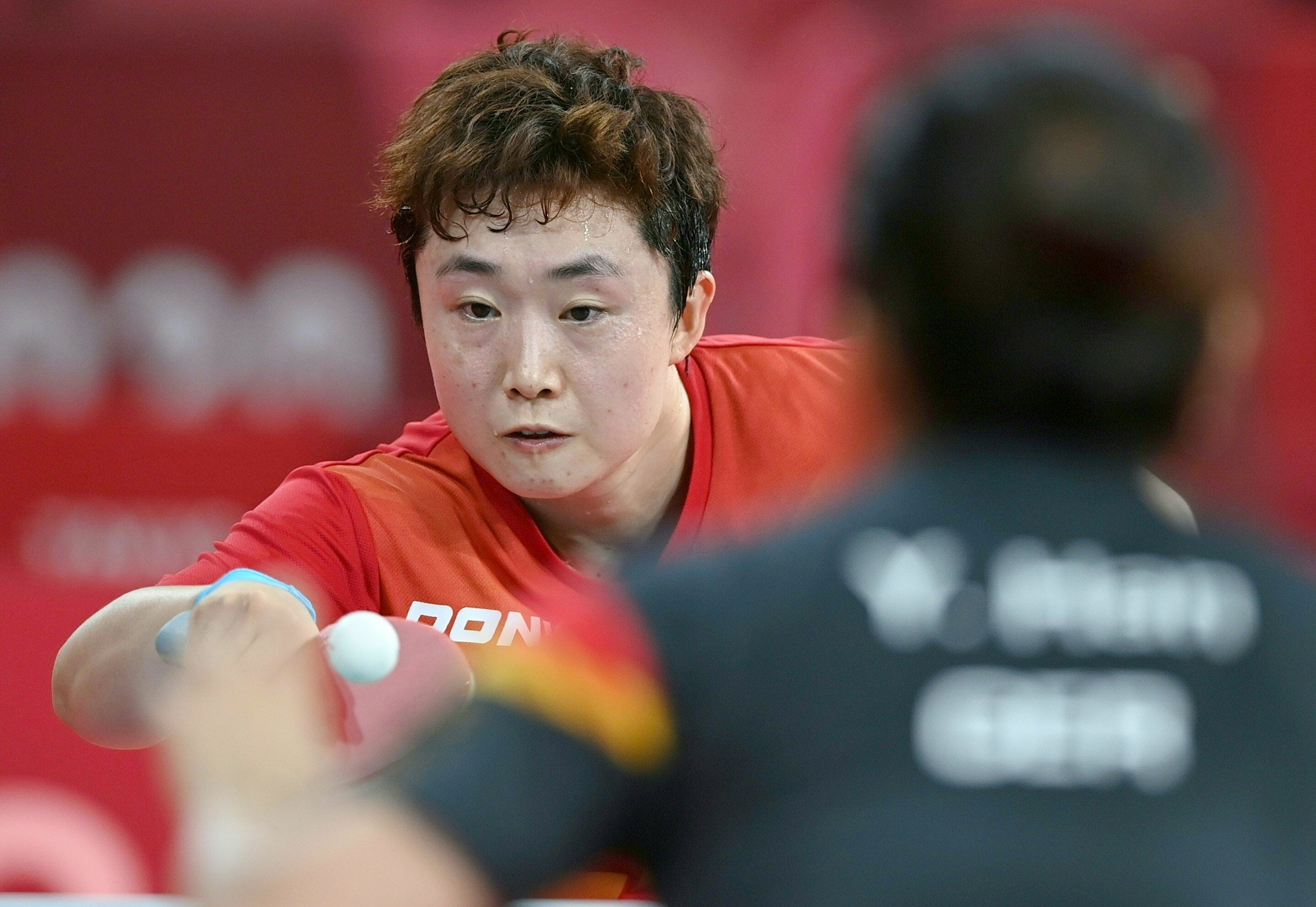 (Feng Tianwei vs Han Ying in Round of 16 at Tokyo 2020 - Photo by Sport Singapore)
Playing at her 4th Olympiad, Tianwei found a bit of rhythm in the second game as she opened up a 6-3 lead. However, she could not sustain that momentum as she conceded 7 straight points en route to losing the game, 11-7.
In an interesting duel between contrasting styles where long rallies were a constant throughout the 56 minutes, 34 year old Tianwei kept plugging away in Game 3 as she secured 3 straight points to level at 9-9. Nonetheless, 38 year old Han – a silver medallist in the Team event from Rio 2016 – had too much guile as she secured another 2 points to win the game 11-9 and lead 3-0 overall.
Tianwei was not ready to give up without a fight though, as she fought her way back in the 4th game. Increasing her intensity and forcing Han to stretch on a number of occasions, she pulled ahead 8-4, before sealing the set (11-8) with a 3-point difference to give herself some hope of overturning the tie.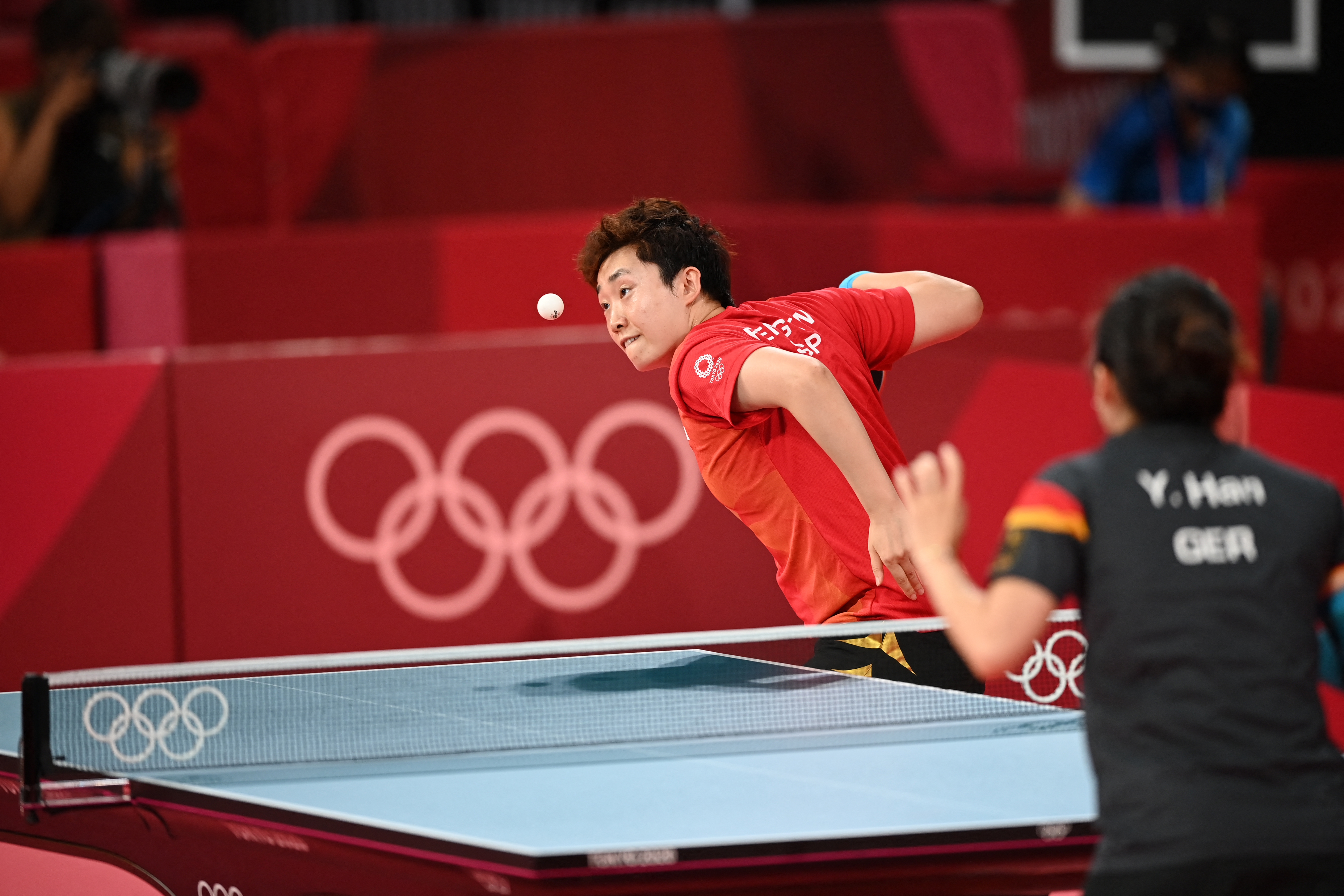 (Feng Tianwei vs Han Ying in Round of 16 at Tokyo 2020 - Photo by Sport Singapore)
With 3 Olympic medals to her name, Tianwei continued where she left off (in Game 4), and she surged ahead at 7-3 in the 5th game. However, Han found her groove again, as she won 6 straight points to turn the tide before winning 11-8 – sealing her passage into the Quarter-Finals.
Despite the defeat, Tianwei - Singapore's most decorated Olympian, still has a chance to make her mark on Tokyo 2020. Linking up with Yu Mengyu and Lin Ye for the Women's Team event that starts this Sunday (1 August), she'll be looking to turn disappointment into motivation to help the Republic regain the podium finishes that they attained in 2008 and 2012. Her critics will do well to write her off at their peril.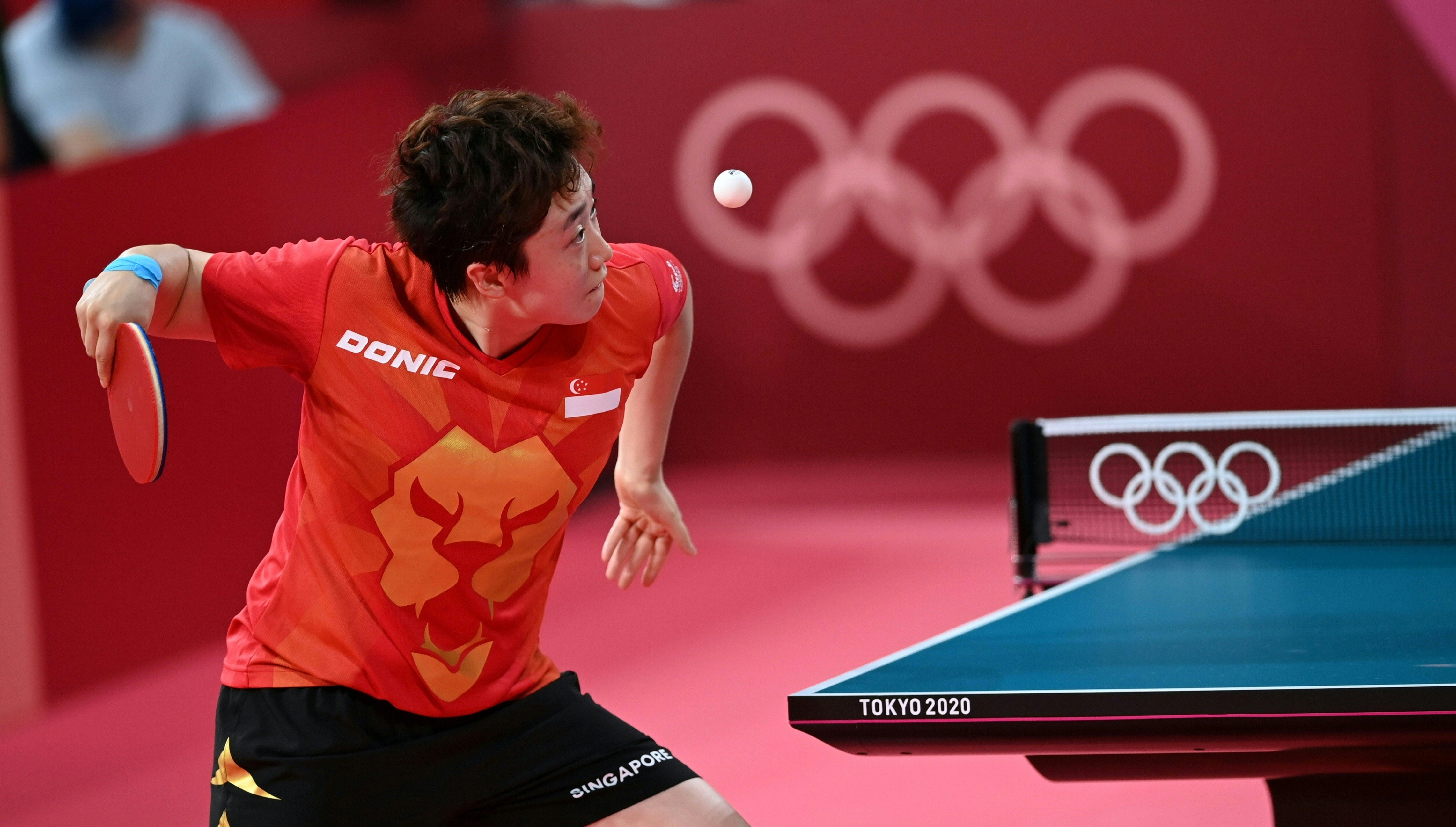 (Feng Tianwei vs Han Ying in Round of 16 at Tokyo 2020 - Photo by Sport Singapore)
The 32nd edition of the Olympic Games is from 23 July to 8 Aug 2021. For all coverage and news of the Republic's national athletes who're competing at the Games, check out the official Team Singapore Tokyo 2020 website.
Remember to also Show your support for Team Singapore at the Olympic Games!
Team Singapore athletes have worked tirelessly over the last 12-20 months, especially under strict safety management measures to train and prepare. They've had to step up, pivot and adopt new and innovative methods to train especially with their preparations confined to the Lion City. With no international competitions or training stints, these athletes have had to adopt and maintain a positive mindset as well, throughout this entire journey to reach the grandest stage in Sport!
Simply click here to pledge a few words of encouragement and send positive vibes, as our TeamSG athletes continue to fly the national flag proudly in Tokyo.