Tokyo 2020: TeamSG Paddler Clarence Chew puts up impressive display, before making 2nd Round exit
by Circle Stories, on July 24, 2021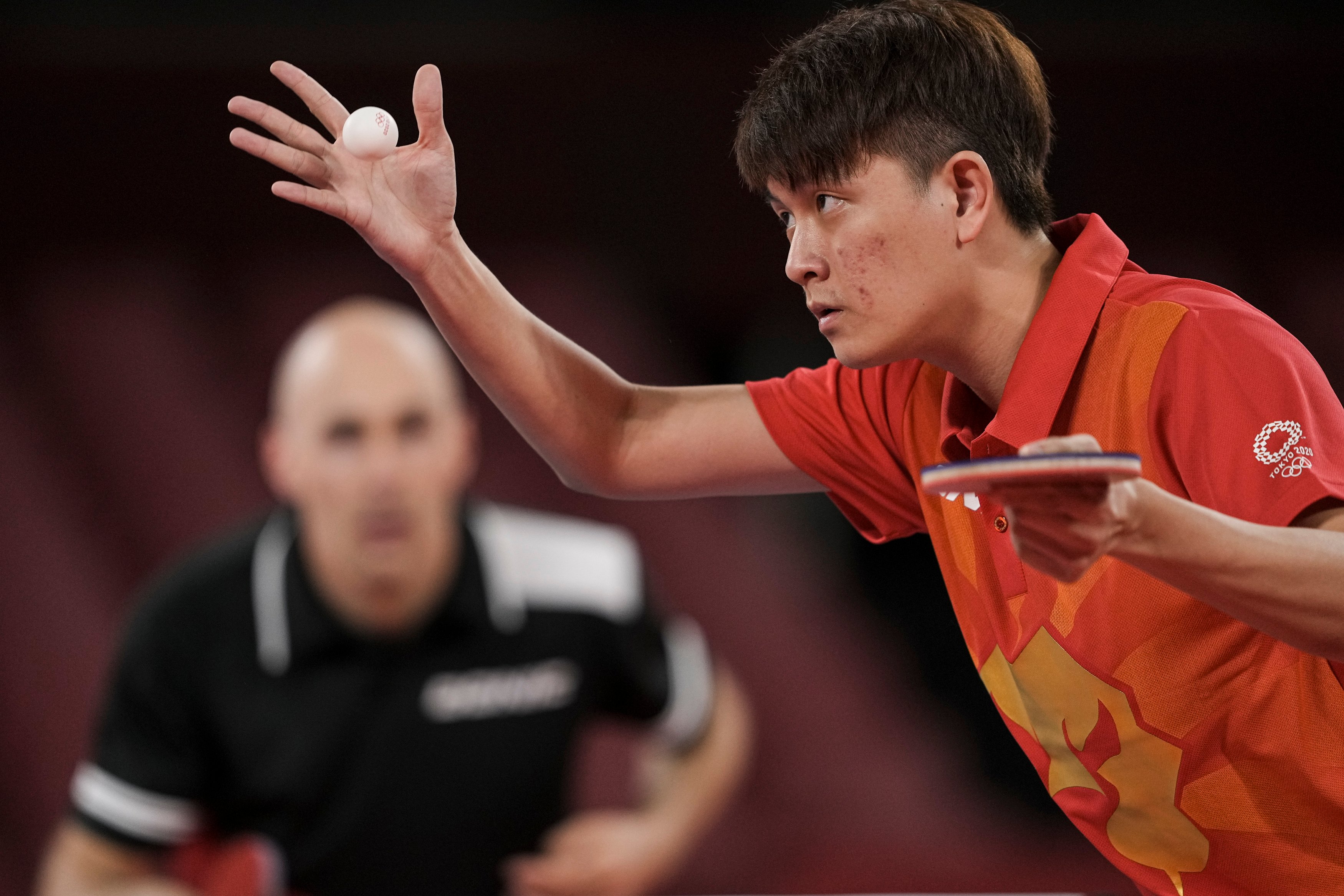 (Clarence Chew versus Daniel Habesohn in 2nd round at Tokyo 2020 - Photo credit: Kong Chew Yew/Singapore National Olympic Council)
By Kenneth Tan
He could not produce another miracle, but Singapore paddler Clarence Chew has every reason to be proud of his 2nd performance in the XXXII Olympiad. And that's after putting up an admirable fight at the Tokyo Metropolitan Gymnasium on Sunday afternoon (July 25).
Having created a huge upset by defeating Senegal's Ibrahima Diaw 4-2 a day ago to reach Round 2 of the Men's Table Tennis Singles competition, Clarence – ranked 186th in the world – went toe-to-toe with Daniel Habesohn. Ranked a massive 142 places above Clarence, the Austrian ended the Singaporean debutant's campaign with a 4-1 defeat (7-11, 9-11, 8-11, 11-6, 10-12) in 43 minutes.
Having overcame various higher-ranked opponents in the past, the 25 year old reigning SEA Games Silver medallist had no reason to fear, as he raced into a 3-0 lead in the first game. However, the more experienced Habesohn (10 years his senior) – who had competed in Rio 2016 as part of the Austrian men's team – soon settled in as he whittled down the deficit to go ahead at 7-6 before claiming 4 straight points to win the 1st game 11-7.
Clarence then recovered from 2-0 down in the 2nd game to lead at 4-3 and 9-8. But he lost a bit of composure at a crucial juncture, as he conceded 3 straight points to go down 9-11.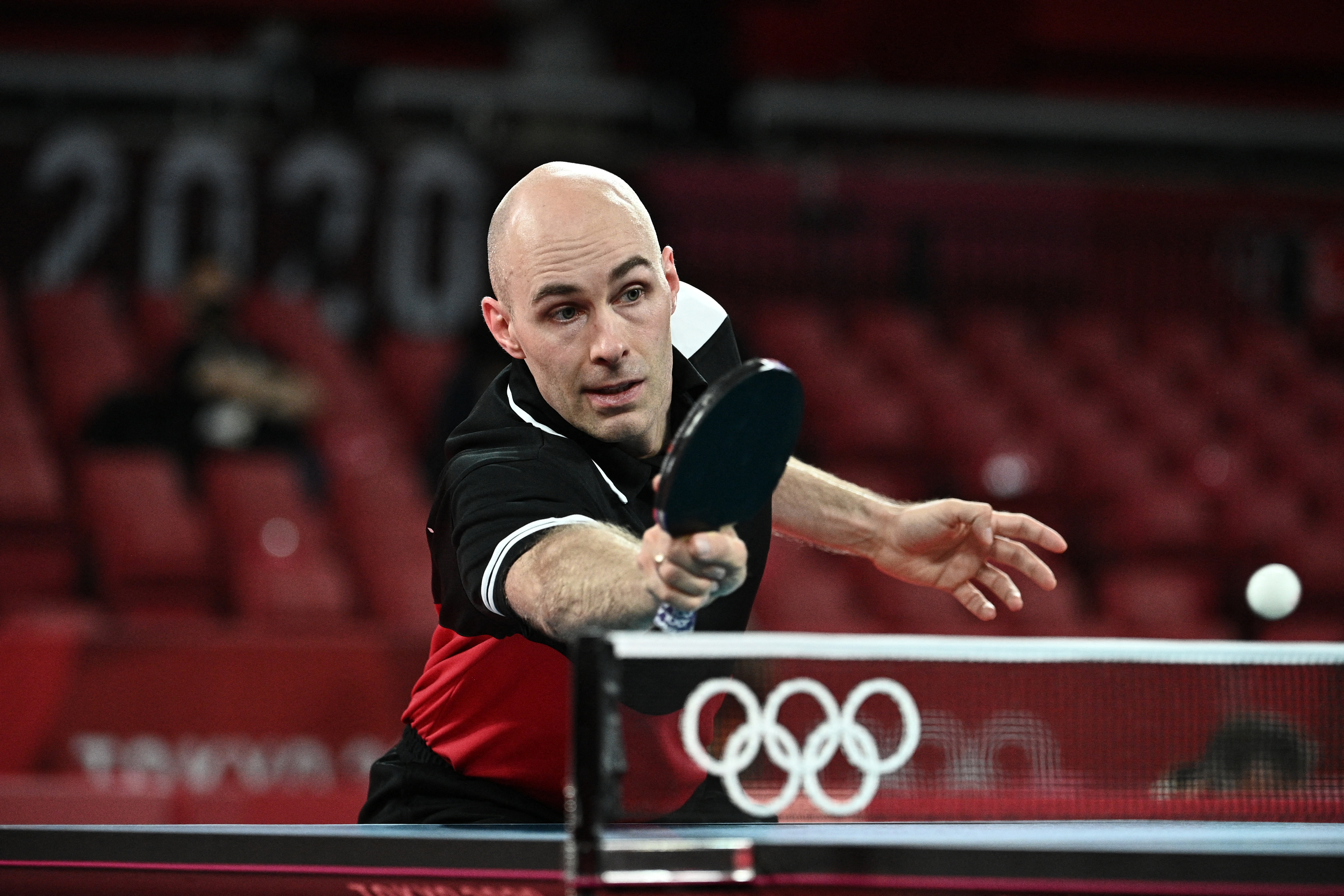 (Austria's Daniel Habesohn in 2nd round at Tokyo 2020 - Photo by Sport Singapore)
In Game 3, Habesohn continued to dominate as he went 6-3 ahead – forcing Singapore coach Gao Ning to call for a time-out. The brief pep-talk worked to a treat as Clarence came back with a vengeance - winning 4 straight points to lead 7-6. The left-handed paddler could not sustain his momentum though, as he conceded 3 straight points to lose 8-11.
Now trailing 3-0, the former Commonwealth Games Team Gold medallist was determined not to go down without a fight, as he showed his resilience in the fourth game. Adopting a more offensive approach, Clarence forced his Austrian opponent back a few inches and that led to a series of uncharacteristic errors from the latter. Winning 4 straight points to go ahead at 8-3, the Singaporean eventually sealed the game 11-6, to give himself a fighting chance of progression.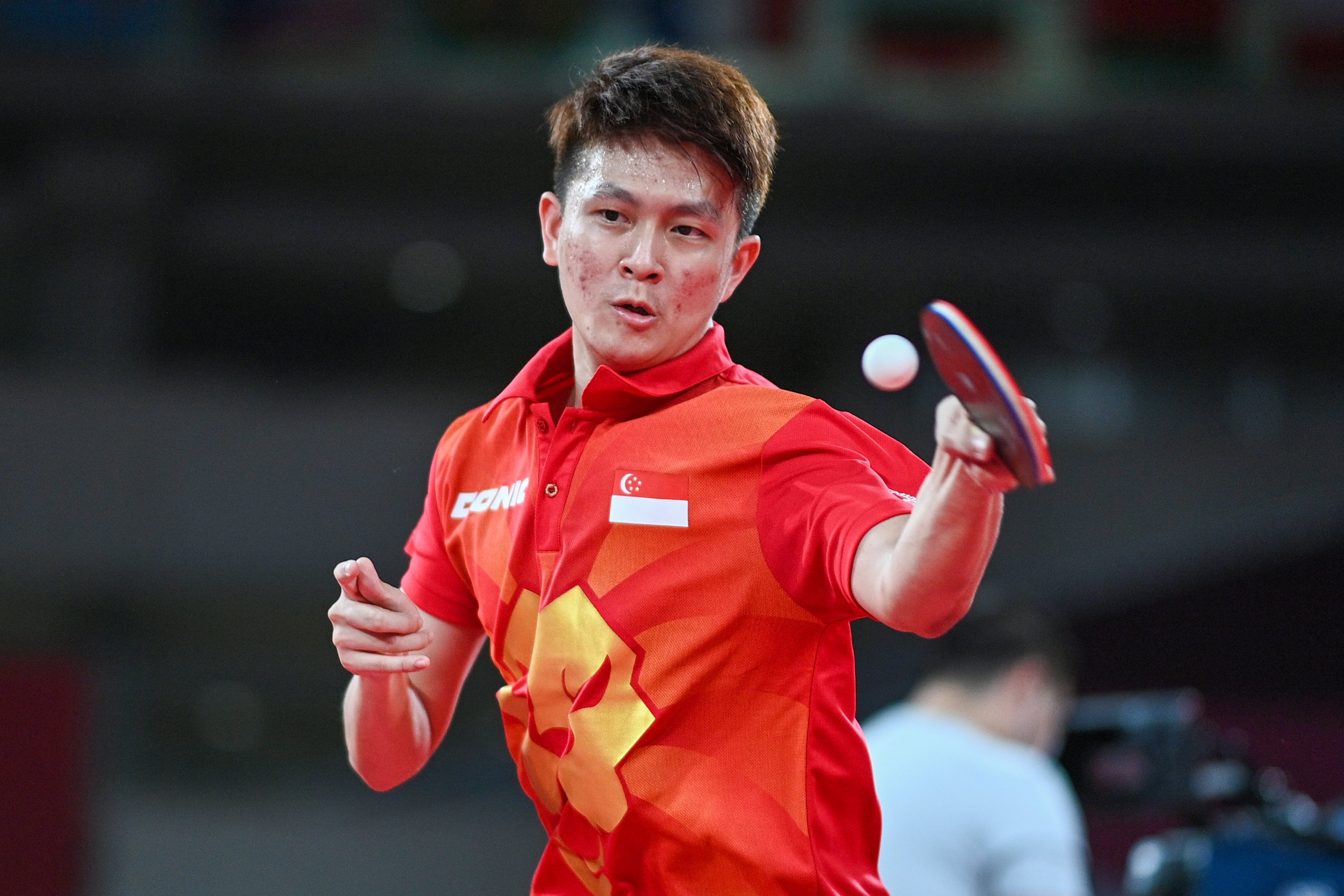 (Clarence Chew versus Daniel Habesohn in 2nd round at Tokyo 2020 - Photo by Sport Singapore)
Clarence continued to battle hard in Game 5, as he led 8-6 before giving up 4 straight points to allow Habesohn to claim match point. He refused to cower and managed to deduce the game, but would ultimately go down 12-10 – which meant the end of his Olympic journey.
The 32nd edition of the Olympic Games is from 23 July to 8 Aug 2021. For all coverage and news of the Republic's national athletes who're competing at the Games, check out the official Team Singapore Tokyo 2020 website.
Remember to also Show your support for Team Singapore at the Olympic Games!
Team Singapore athletes have worked tirelessly over the last 12-20 months, especially under strict safety management measures to train and prepare. They've had to step up, pivot and adopt new and innovative methods to train especially with their preparations confined to the Lion City. With no international competitions or training stints, these athletes have had to adopt and maintain a positive mindset as well, throughout this entire journey to reach the grandest stage in Sport!
Simply click here to pledge a few words of encouragement and send positive vibes, as our TeamSG athletes continue to fly the national flag proudly in Tokyo.