Tokyo 2020 : TeamSG paddlers' valiant effort against China, wasn't good enough to advance to semis!
by Circle Stories, on August 2, 2021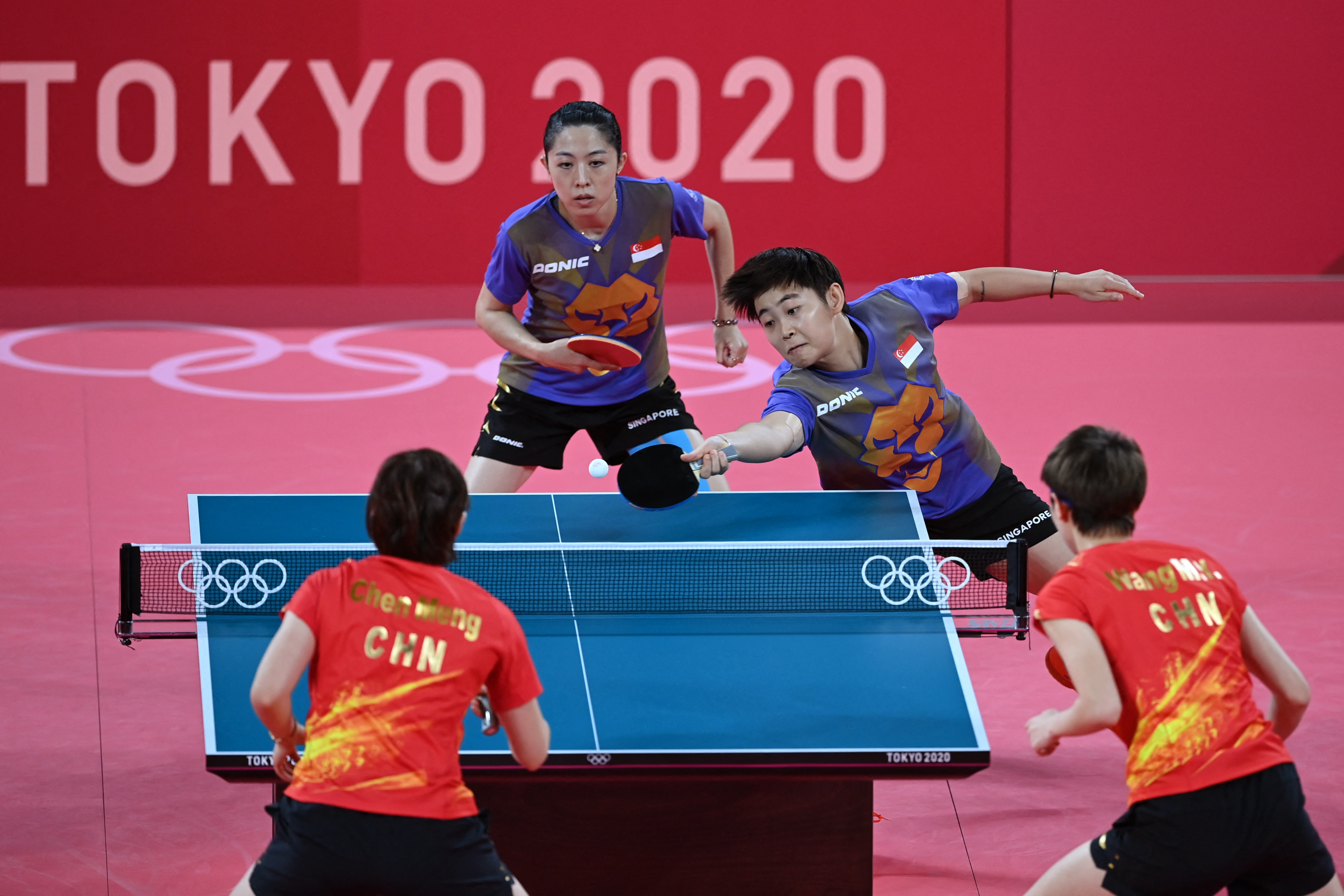 (Team SG's Lin Ye and Yu Mengyu in Team QF at Tokyo 2020 - Photo by SportSG)
By Kenneth Tan
The Singapore women's table tennis team's journey in Tokyo 2020, has ended. That's after the trio of Feng Tianwei, Lin Ye and Yu Mengyu went down to a 3-0 loss to top seeds China in the Quarter-Finals of the Table Tennis Team Event on Tuesday afternoon (August 3).
It was always to be an uphill battle against the Chinese, who have been undefeated in the women's and men's Team Events, since it was first introduced in the Olympics back in 2008. They produced a strong statement of intent last Sunday, as they began their title defence with a commanding 3-0 victory over Austria in the Round of 16, without dropping a single game in all 3 matches.
Having reached this stage after a largely comfortable 3-0 victory over France a day ago, this was the ultimate test for Team Singapore. At the Tokyo Metropolitan Gymnasium, the Republic's paddlers – seeded 6th – battled hard but were eventually over-run by their world-class counterparts in Chen Meng, Sun Yingsha and Wang Manyu.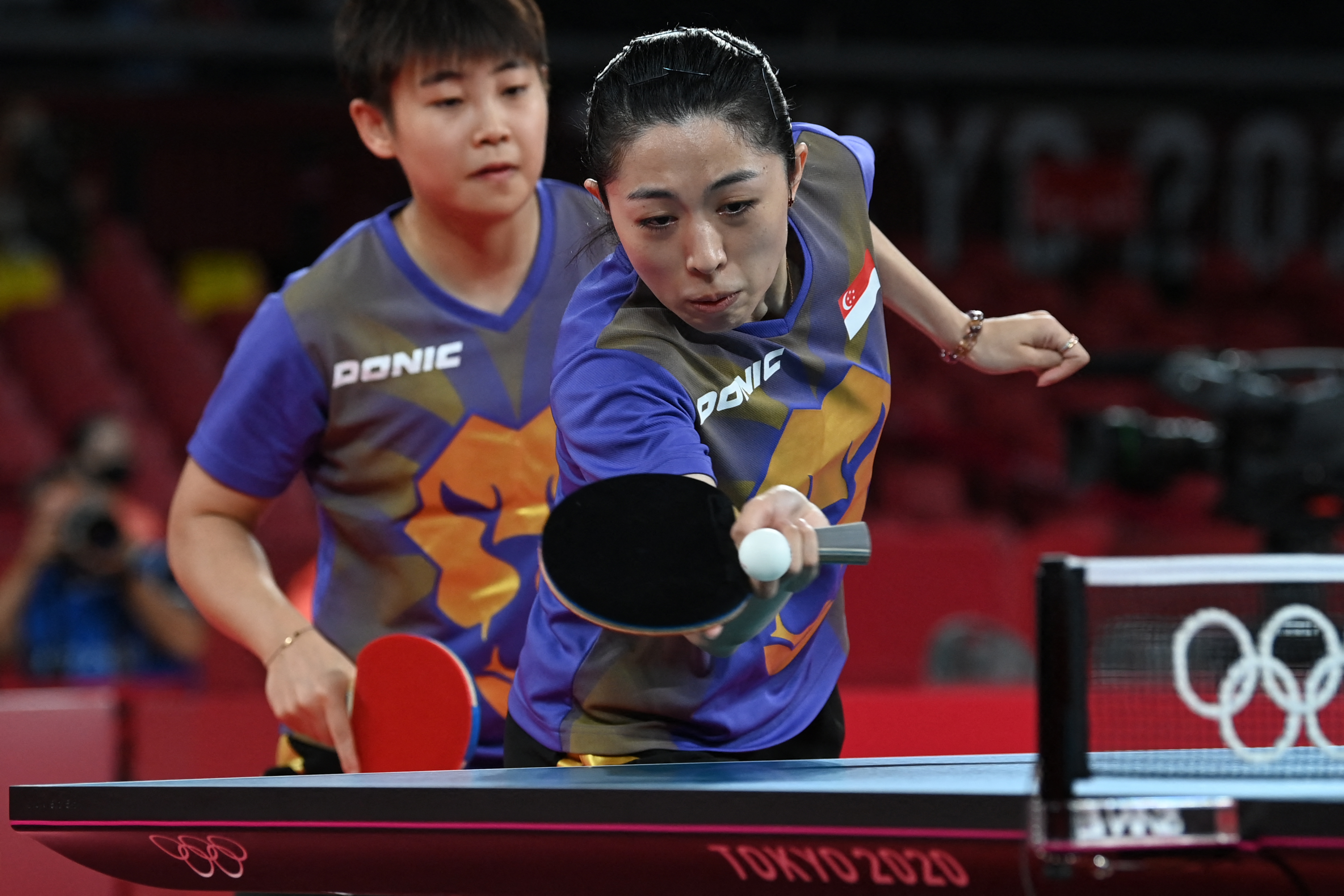 (Team SG's Lin Ye and Yu Mengyu in Team QF at Tokyo 2020 - Photo by SportSG)
Starting off with the Doubles, Lin Ye and Mengyu found the going tough against Chen Meng and Wang Manyu, as they went down in 3 straight games. Playing the best-of-5, the duo (ranked 12th in the world and 7 places below the Chinese) did put up a good fight in Game 2 when they kept chipping away at the Chinese's lead and managed to draw level at 6-6. Otherwise their opponents were largely unscathed as they powered through to put China 1-0 up in the tie.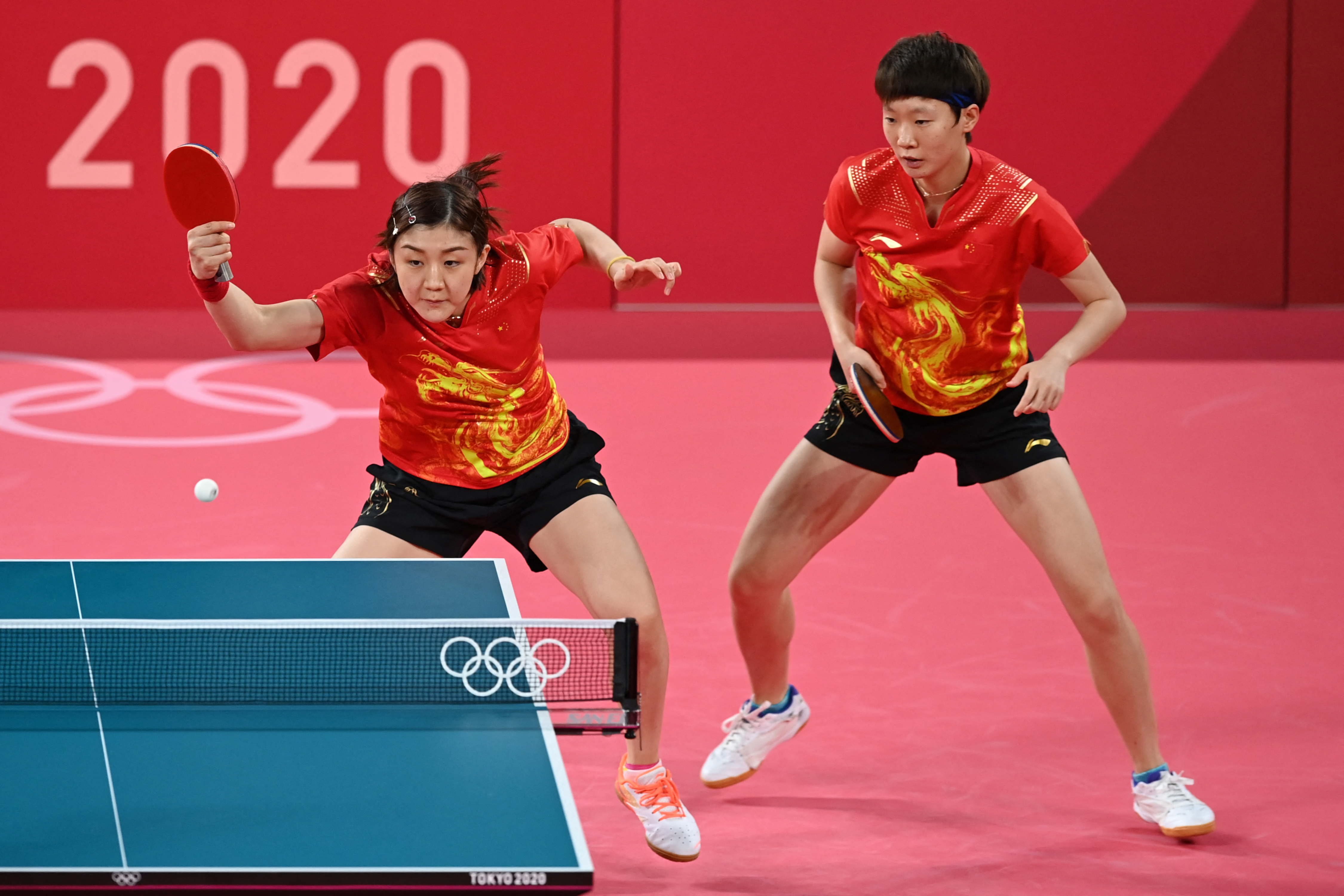 (China's Chen Meng and Wang Manyu, - Photo by Sport Singapore)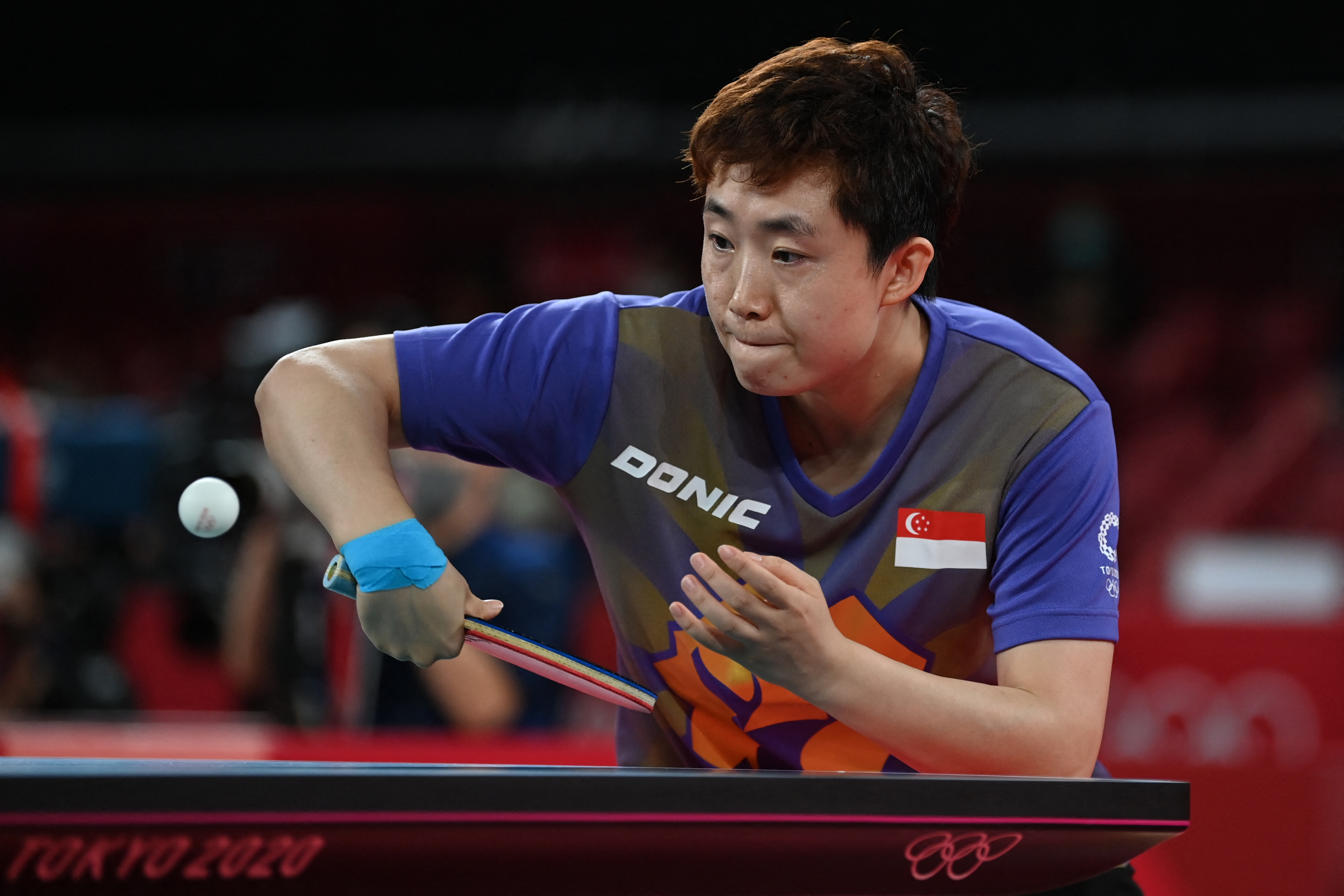 (Team SG's Feng Tianwei in Team QF at Tokyo 2020 - Photo by SportSG)
Singapore's top paddler Feng Tianwei (ranked 9th) was first up in the Singles, as she came up against world no. 3 Sun Yingsha – who is the silver medallist from the Women's Singles few days ago. After losing the first two games today, 34-year-old Tianwei put up a strong resistance in Game 3 as she raced into a 4-0 lead and had looked good to claw back a set. But the dynamic Yingsha – who is only 20 years of age – proved to be a class above as she came from behind to win 11-8 – sealing a 3-0 overall win.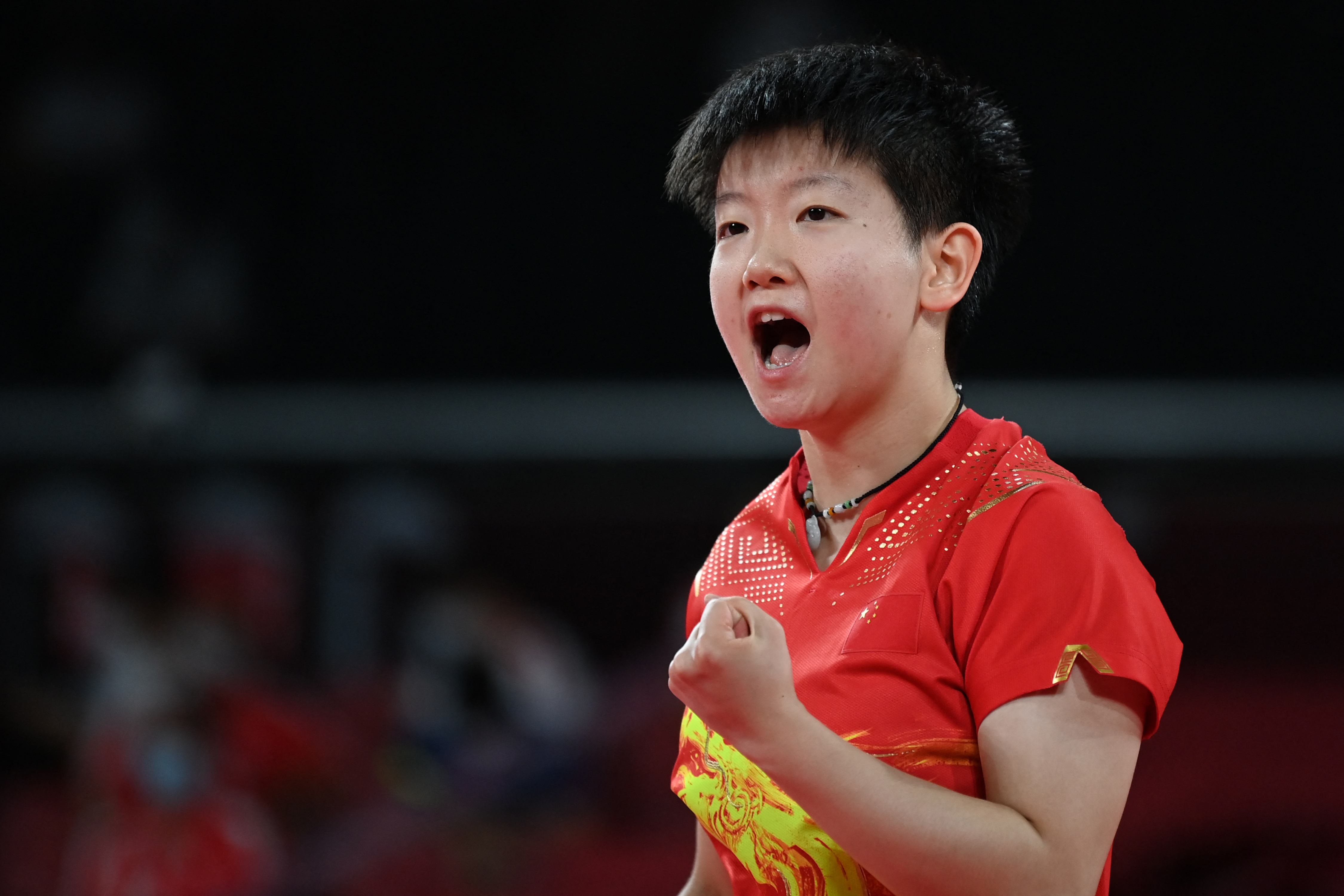 (China's Sun Yingsha in Team QF at Tokyo 2020 - Photo by SportSG)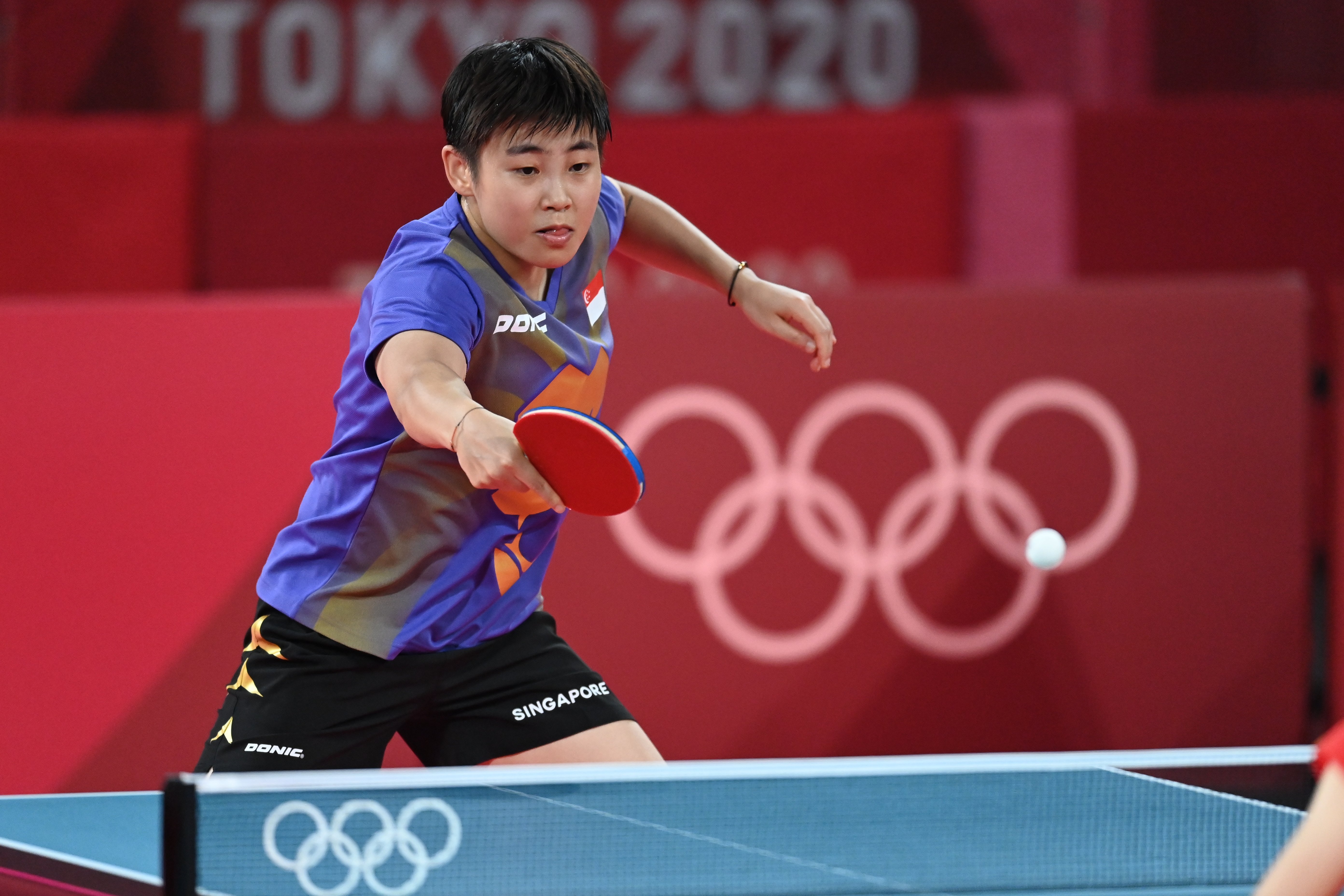 (Team SG's Lin Ye in Team QF at Tokyo 2020 - Photo by SportSG)
Next up in the 2nd Singles was Lin Ye as the 60th-ranked Singaporean paddler faced off against world no. 4 Wang Manyu. With this being her first-ever Olympics, not many gave the 25-year-old a chance in this clash. However, she displayed supreme confidence and panache to give her Chinese opponent a run for the money.
Having taken the first game 11-6, she continued to take the game to Manyu in Game 2 and was level at 9-9 before agonisingly losing it by a 2-point margin. The latter – who stepped up from the reserve list to replace 7th-ranked Liu Shiwen (due to injury) – would eventually find her form as she sealed the next two games to clinch a 3-0 overall victory for China.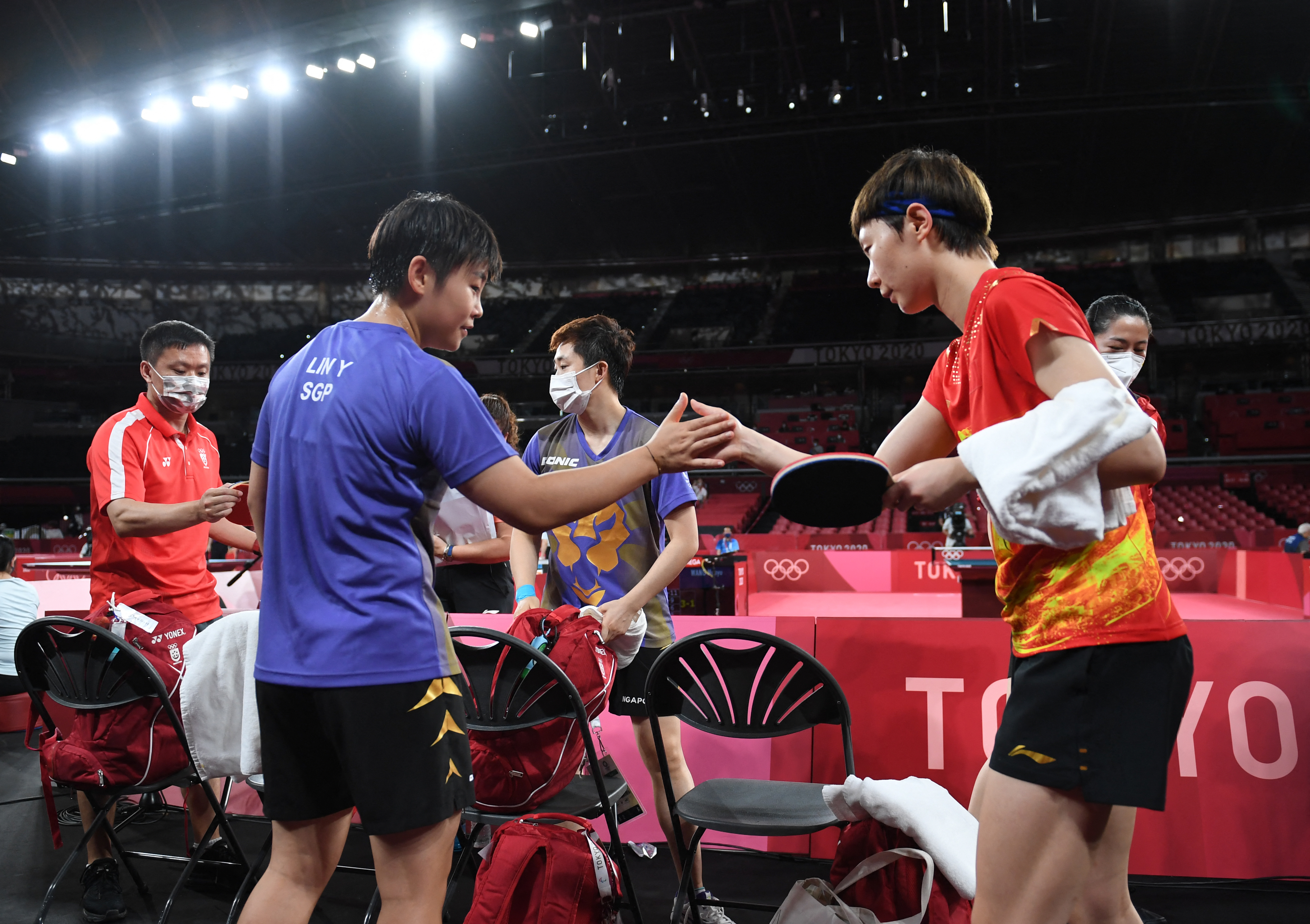 (Singapore's Lin Ye vs Wang Manyu - Photo by Sport Singapore)
The favourites marched on to face 3rd-seed Germany in the semi-finals, with Hong Kong (fourth) and Japan (second) also still in the mix. As for Singapore, missing their target of reclaiming the podium finishes that they achieved in 2008 and 2012 could signal huge changes ahead of Paris 2024.
With this likely being the last-ever Olympics for Feng Tianwei and Yu Mengyu, the time has perhaps come for Lin Ye and the rest to come up to the fore and represent the Republic.
Women's Table Tennis Quarter-final
China 3-0 Singapore
Chen Meng/Wang Manyu def Yu Mengyu/Lin Ye 11-5, 11-7, 11-5
Sun Yingsha def Feng Tianwei 11-8, 11-3, 11-8
Wang Manyu def Lin Ye 6-11, 11-9, 11-6, 11-5
The 32nd edition of the Olympic Games is from 23 July to 8 Aug 2021. For all coverage and news of the Republic's national athletes who're competing at the Games, check out the official Team Singapore Tokyo 2020 website.
Remember to also Show your support for Team Singapore at the Olympic Games!
Team Singapore athletes have worked tirelessly over the last 12-20 months, especially under strict safety management measures to train and prepare. They've had to step up, pivot and adopt new and innovative methods to train especially with their preparations confined to the Lion City. With no international competitions or training stints, these athletes have had to adopt and maintain a positive mindset as well, throughout this entire journey to reach the grandest stage in Sport!
Simply click here to pledge a few words of encouragement and send positive vibes, as our TeamSG athletes continue to fly the national flag proudly in Tokyo.
Related Topics
Related Events & Programmes
Related Topics