Tokyo 2020: TeamSG Para-Equestrian Maximillian Tan puts up decent Individual Dressage showing on 3rd Paralympic outing!
by Circle Stories, on August 25, 2021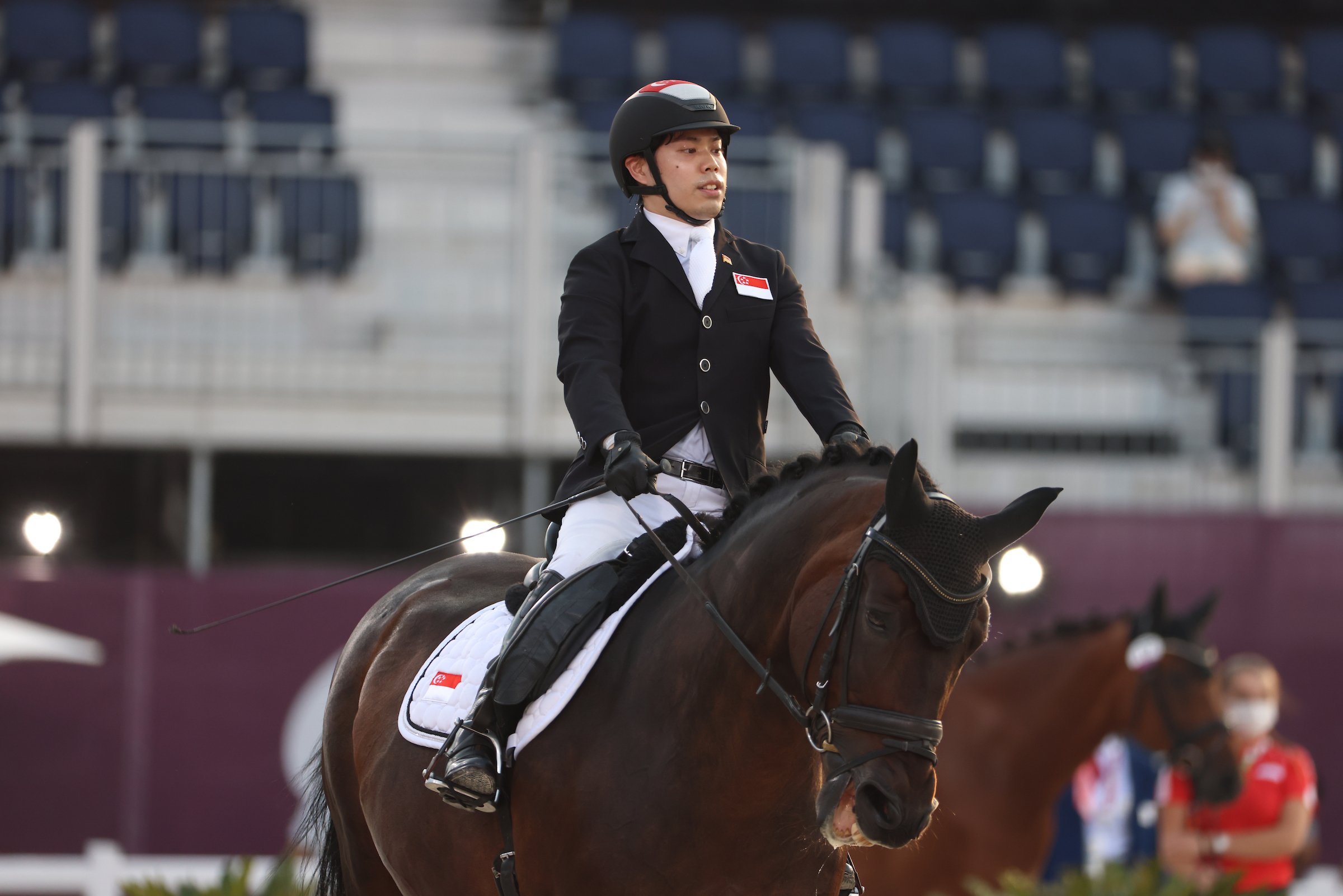 (TeamSG Equestrian Maximillian Tan - Photo by Sport Singapore)
By Kenneth Tan
As he and his long-time horse partner "Don's Day Dream" trotted off the arena, Team Singapore para-equestrian Maximillian Tan was all smiles. That's upon his reflection on a decent showing in his Grade II Dressage Individual Test at Tokyo Equestrian Park on Thursday afternoon (26 Aug).
Making his 3rd Paralympic appearance, the 34-year-old was given an overall score of 61.588 by a panel of 5 judges. That placed him 11th out of 12 competitors, as he missed out on being the top 8 to progress to the Individual Freestyle Test next Monday. Russian Paralympic Committee's Iuliia Poliakova took the last qualifying spot with 66.824.
Great Britain's Lee Pearson clinched the gold medal with 76.265, while Austria's Pepo Puch scored 73.441 to win silver ahead of another British representative in Georgia Wilson (72.765).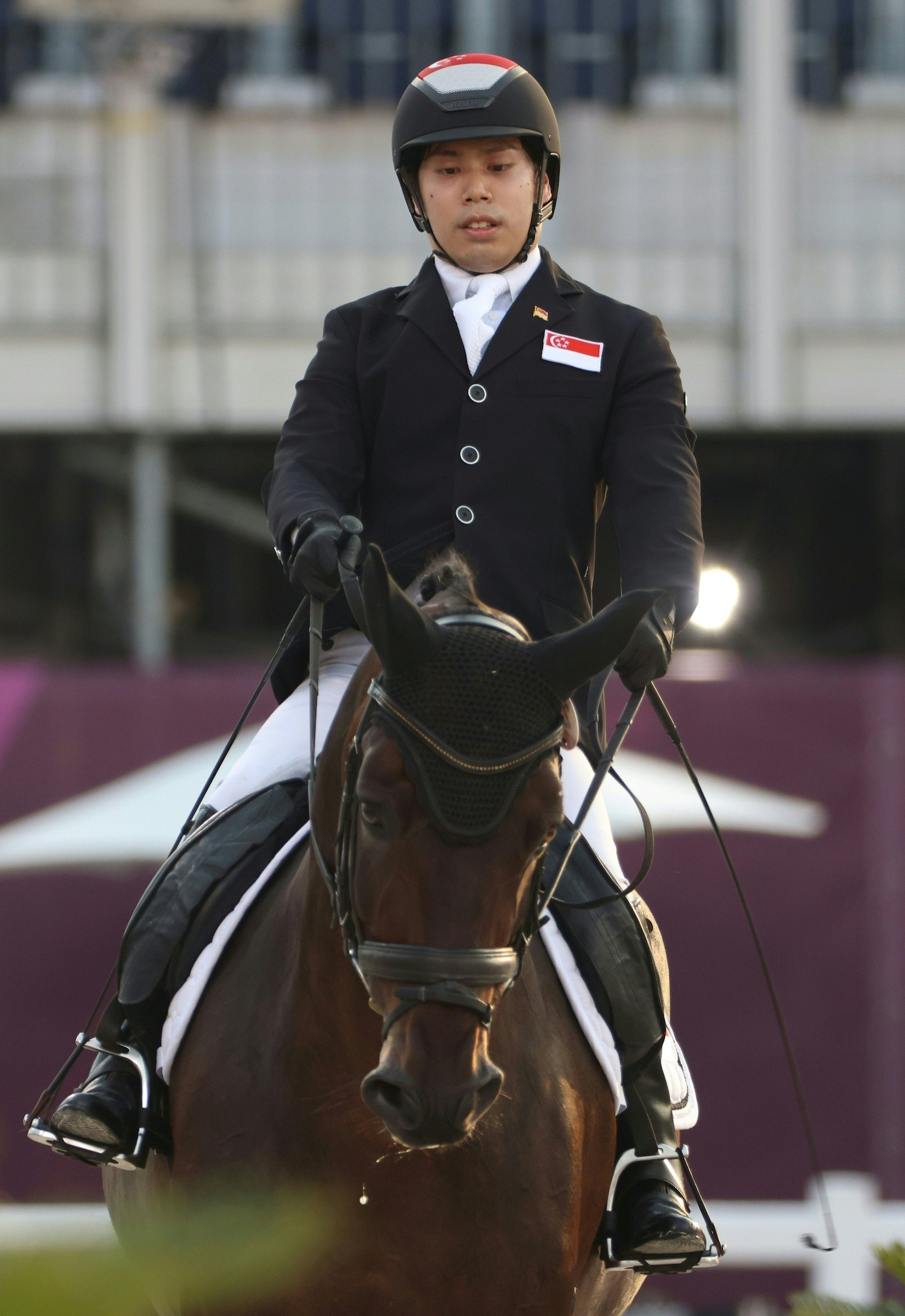 (TeamSG Equestrian Maximillian Tan - Photo by Sport Singapore)
While there will be disappointment not being able to make it into the freestyle test, Maximillian – who was born with cerebral palsy – can be satisfied with improving on his Rio 2016 score of 59.862 in Grade Ib.
In an open-gender individual dressage where the riders are graded based on their ability to demonstrate a series of movements with precision and grace, the Singaporean faced some initial issues in getting into perfect harmony with his 20-year-old horse.
Riding in the 20 metres x 40m arena (smaller than the 20m x 60m used in the Olympics), the former para-sailor showed his composure and never panicked despite those early hurdles. He gradually improved in his lateral work, which helped his horse to move more freely and adapt better to transitions.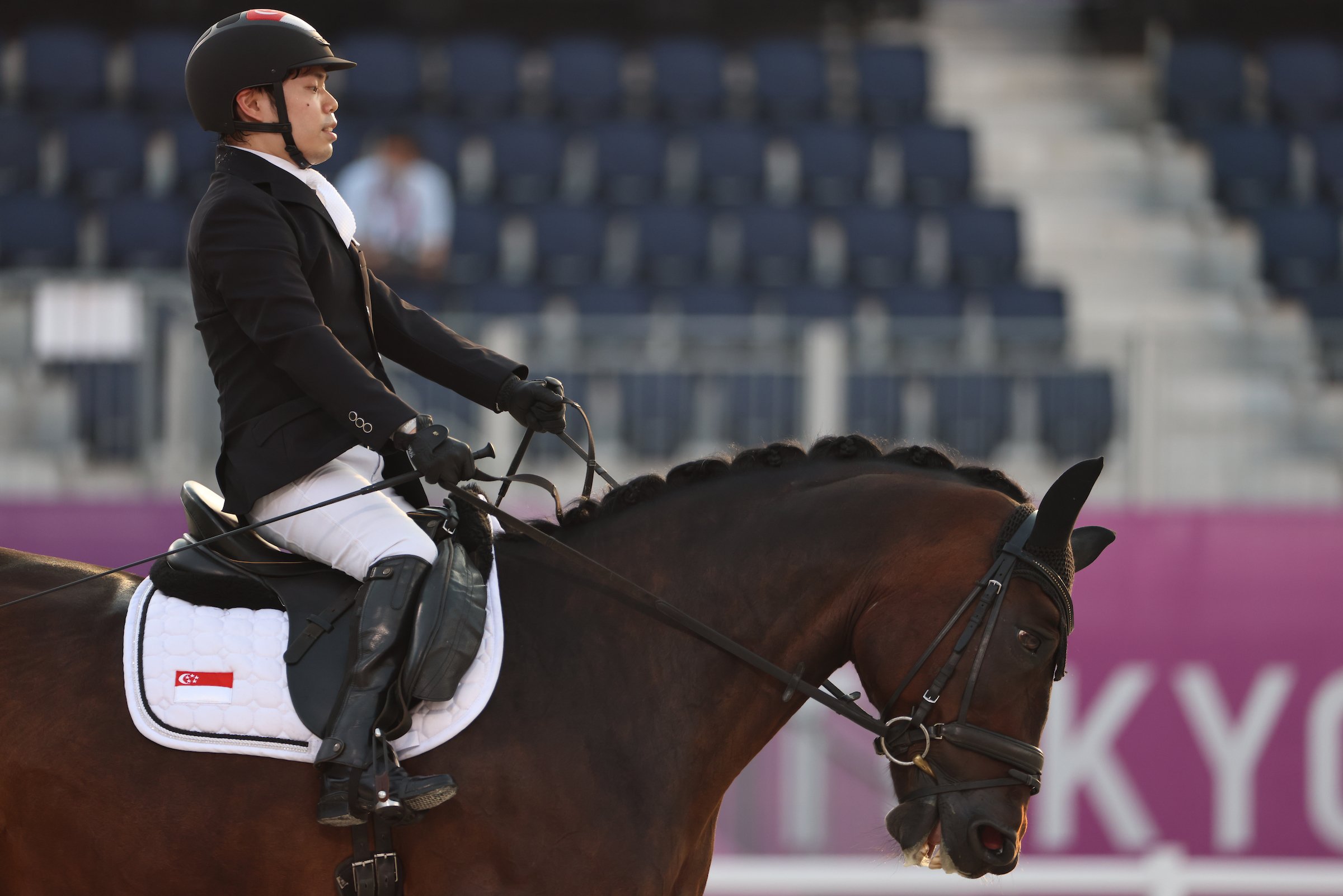 (TeamSG Equestrian Maximillian Tan - Photo by Sport Singapore)
Finishing off his performance in a pretty strong manner, Maximillian can be proud of his opening display in Tokyo 2020. He will be back in action on Saturday afternoon (28 Aug) as he links up with Laurentia Tan and Gemma Rose Foo for the Team Test to Music (mixed team event).
The latter two para-equestrians will first compete in the Dressage Individual Test (Grade I) on Friday afternoon (27 Aug).
The 16th edition of the Paralympic Games is from 24 Aug to 5 Sep 2021. For all coverage and news of the Republic's national athletes who're competing at the Games, check out the official Team Singapore Tokyo 2020 website.
Pledge Your Support here
Show your support for Team Singapore in the Paralympic Games!
Team Singapore athletes have worked hard to qualify for the Paralympics despite the challenges placed in front of them by the pandemic. They've trained relentlessly, all while adapting to the different safety measures throughout their journey, to ensure that they can represent our flag in Tokyo.
Related Events & Programmes