Tokyo 2020 : TeamSG's top shuttler Loh Kean Yew, goes down fighting hard against world no. 7, Christie!
by Circle Stories, on July 27, 2021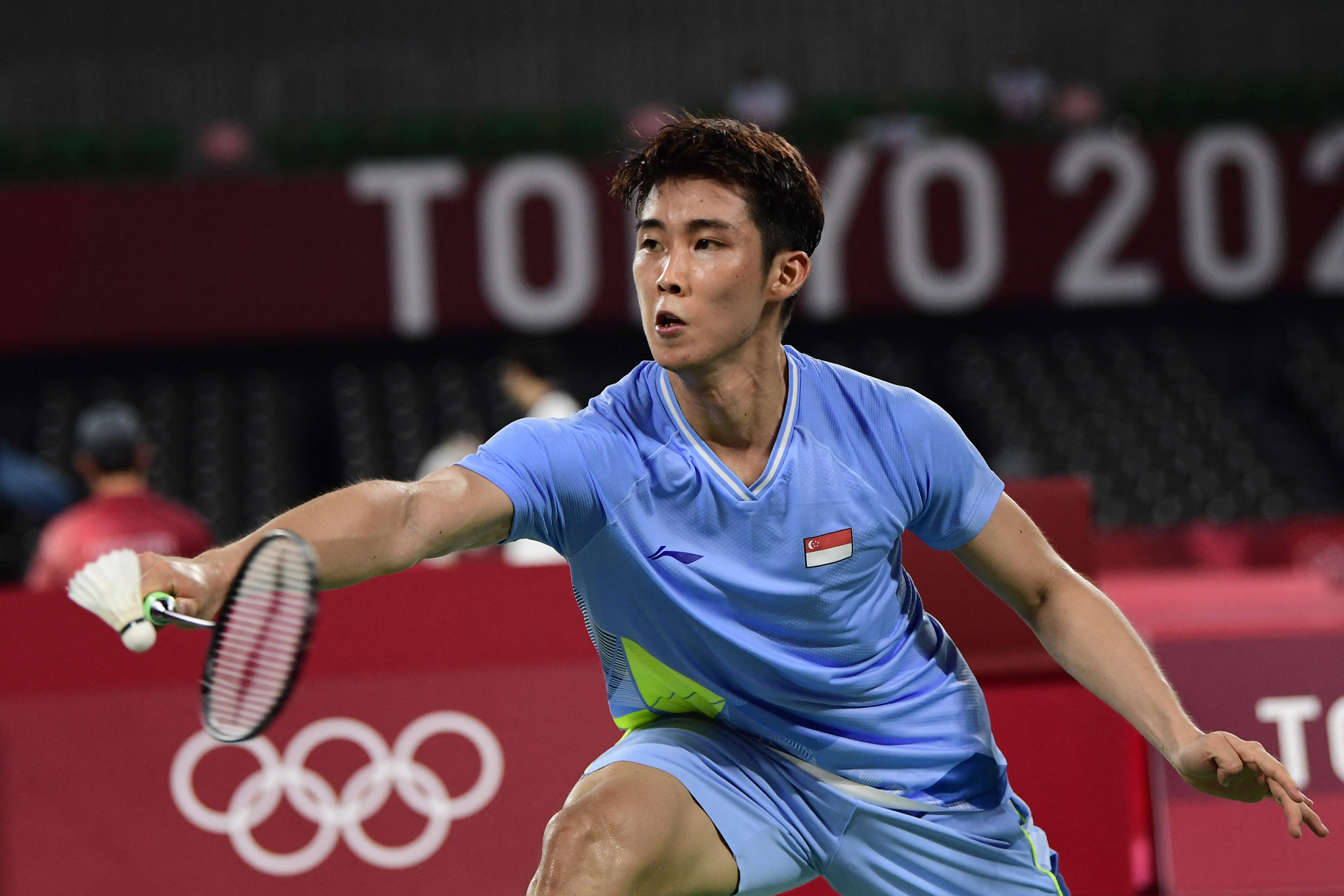 (Loh Kean Yew vs Jonatan Christie in Tokyo 2020 - Photo by Sport Singapore)
By Kenneth Tan
It was never going to be easy to defeat the defending Asian Games champion, Jonatan Christie. But that was clearly the mission of Team Singapore's Loh Kean Yew, who is no stranger when it comes to delivering a "giant-killing" performance. But at the end of a relentless 68-minute affair, there was only disappointment for Kean Yew, as he failed to progress into the Round of 16 of the Men's Singles.
The 24-year-old can hold his head up high after putting up an almighty fight against world no. 7 Christie in their final Group G game on Wednesday night (July 28). Kean Yew pushed his higher-ranked opponent (35 places above him) all the way, before the Indonesian triumphed 22-20, 13-21, 21-18.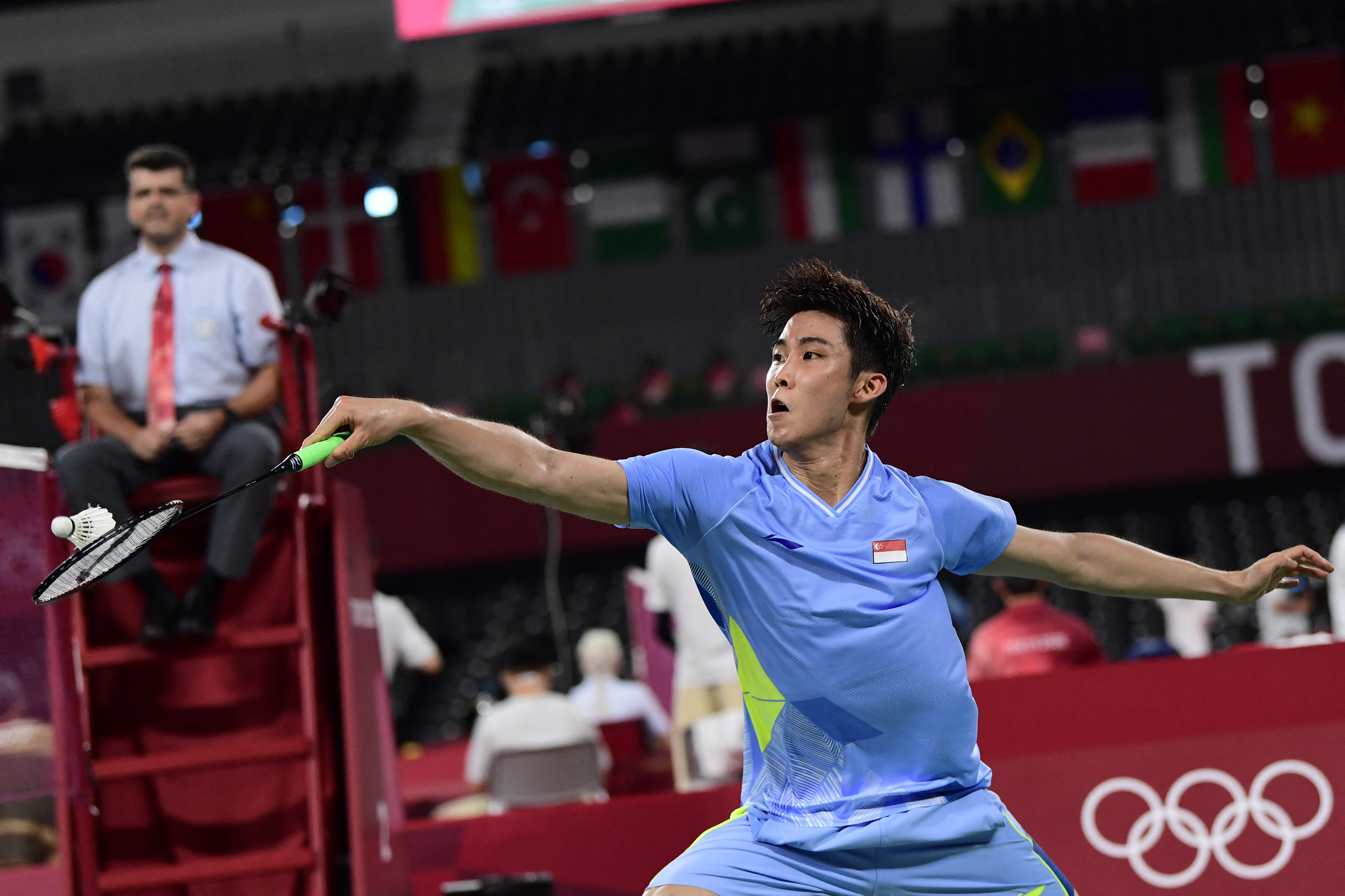 (Loh Kean Yew vs Jonatan Christie in Tokyo 2020 - Photo by Sport Singapore)
It was a script similar to the one earlier this January when both players met in the Thailand Open, with the Singaporean being edged out 21-13, 10-21, 16-21 in 65 minutes. Overall, Kean Yew had lost all 3 previous head-to-head encounters.
In Game 1 at the Musashino Forest Sport Plaza, Christie took an early foothold of proceedings – leading by 3 points (11-8) at the interval, before going 18-14 up. That stung Kean Yew into action as he launched a great fightback to level the score with 4 straight points, before reaching game point at 20-19. However, he made a series of errors at that crucial juncture to lose the game 22-20.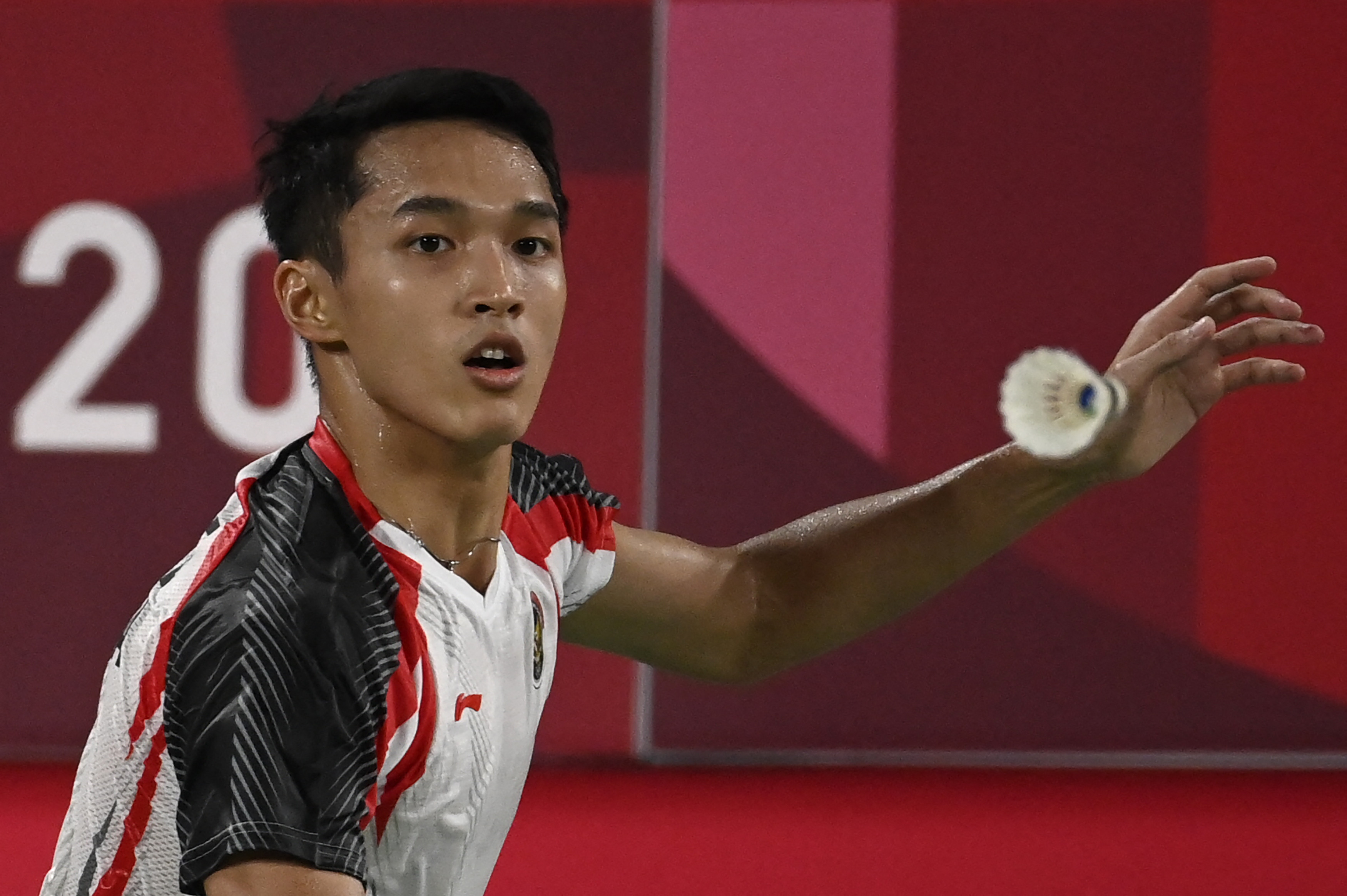 (Jonatan Christie in Tokyo 2020 - Photo by Sport Singapore)
Moving into the 2nd game, Kean Yew reacted by upping his tempo to combat Christie's attacking style of play and that worked wonders for the Singapore shuttler. Showcasing his trademark crosscourt smashes and shrewd ability near the net, he battled back from an 8-5 deficit with 6 straight points to lead (11-8) at the interval. Carrying where he left off after the restart, he swiftly opened up a 17-10 lead before sealing the game by an 8-point difference (21-13).
Now tied 1-1, it went down to the wire to decide the victor. Kean Yew continued to play on the front foot as he initially led 5-2. However, Christie – playing in honour of his late elder brother who passed on earlier this year due to COVID-19 complications – was determined not to let this slip away. Earning 6 straight points to swing the pendulum his way, the Indonesian shuttler soon pulled clear at 17-13.
Kean Yew however found the mental fortitude to respond and gave himself, a great chance of winning when he whittled down the deficit to just 1 point (trailing just 17-16). That drew great applause from the Team Singapore continent in the stands, including the President of Singapore's National Olympic Council, Tan Chuan-Jin. His booming voice was audible throughout the arena as he tried to give Kean Yew one last push in this do-or-die game. Sadly, the Singaporean rising star was unable to sustain the momentum, as he went down 21-18 to lose 2-1 overall.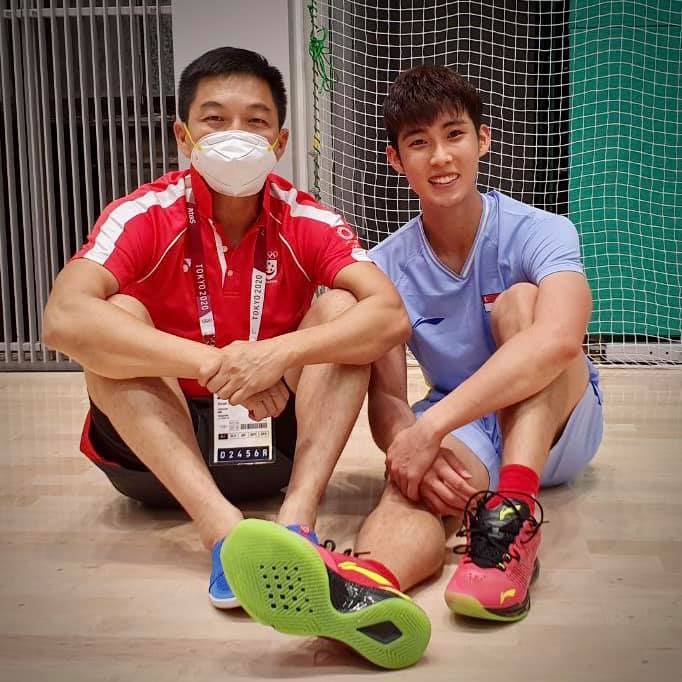 (SNOC President Tan Chuan-Jin with Loh Kean Yew at Tokyo 2020 - Photo by Tan Chuan-Jin)
The defeat meant Kean Yew finished 2nd out of 3 in Group G, just behind Christie who goes through to the last 16. Coupled with his female counterpart Yeo Jia Min's exit earlier in the day, both Singapore's badminton representatives are now knocked out of Tokyo 2020. And the Republic's wait for a first-ever podium finish in badminton goes on.
Both shuttlers can however look back on a maiden Olympic campaign, in which they gave a good account of themselves. That's despite having a lack of high-level tournaments, in the build-up due to the ongoing COVID-19 pandemic.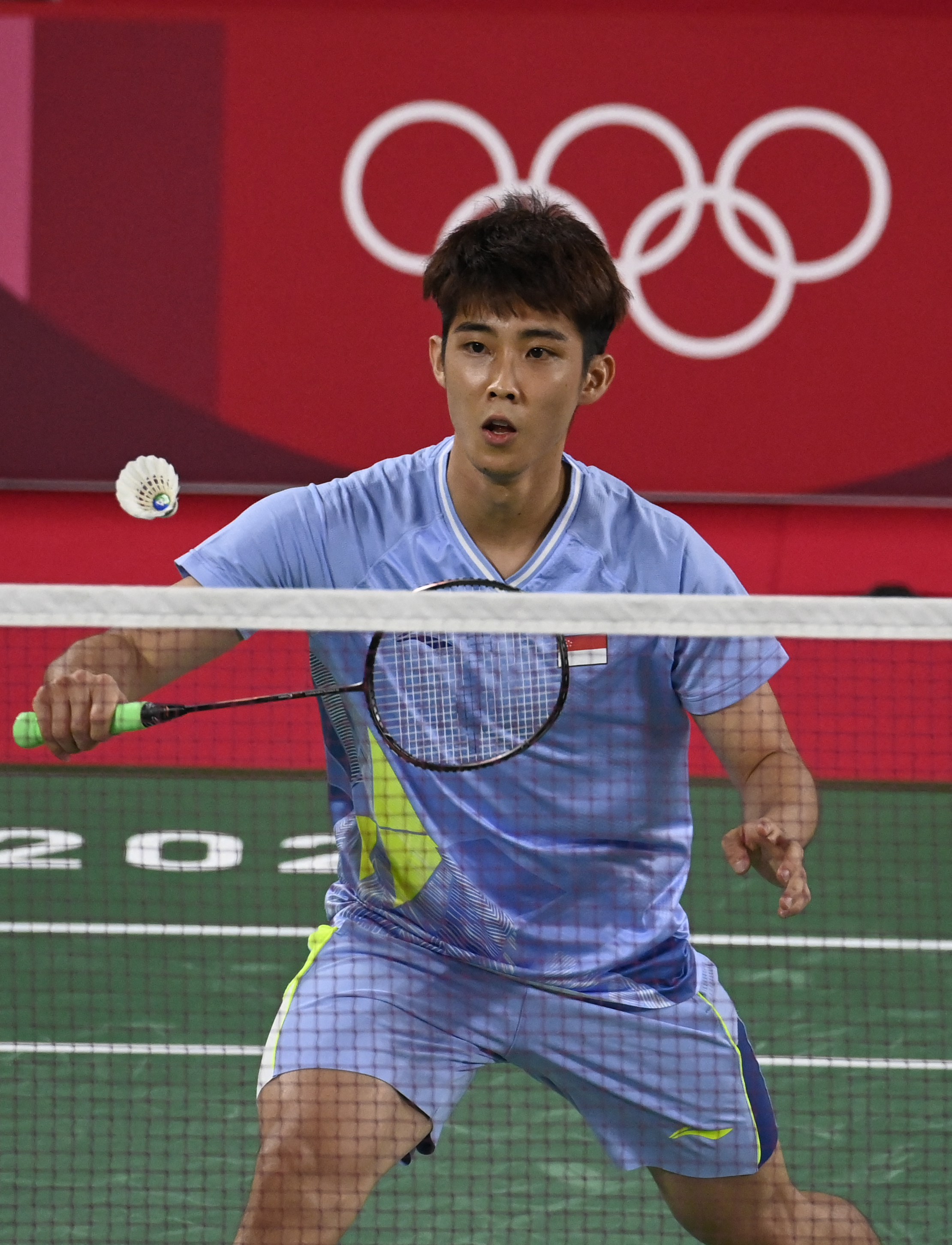 (Loh Kean Yew vs Jonatan Christie in Tokyo 2020 - Photo by Sport Singapore)
So how much do you really know about Singapore's top-ranked Men's shuttler? Well here's Kean Yew (below) in a 1-on-1 zoom interview (recorded in mid-June), talking calm and confidently of his current state of mind, physical preparations, the significance of his Olympic debut and much more.
The 32nd edition of the Olympic Games is from 23 July to 8 Aug 2021. For all coverage and news of the Republic's national athletes who're competing at the Games, check out the official Team Singapore Tokyo 2020 website.
Remember to also Show your support for Team Singapore at the Olympic Games!
Team Singapore athletes have worked tirelessly over the last 12-20 months, especially under strict safety management measures to train and prepare. They've had to step up, pivot and adopt new and innovative methods to train especially with their preparations confined to the Lion City. With no international competitions or training stints, these athletes have had to adopt and maintain a positive mindset as well, throughout this entire journey to reach the grandest stage in Sport!
Simply click here to pledge a few words of encouragement and send positive vibes, as our TeamSG athletes continue to fly the national flag proudly in Tokyo.
Additional Reporting by Raj Kumar