Tokyo 2020: TeamSG shuttler Yeo Jia Min's maiden Olympics journey ends, after defeat to higher-ranked South Korean opponent!
by Circle Stories, on July 27, 2021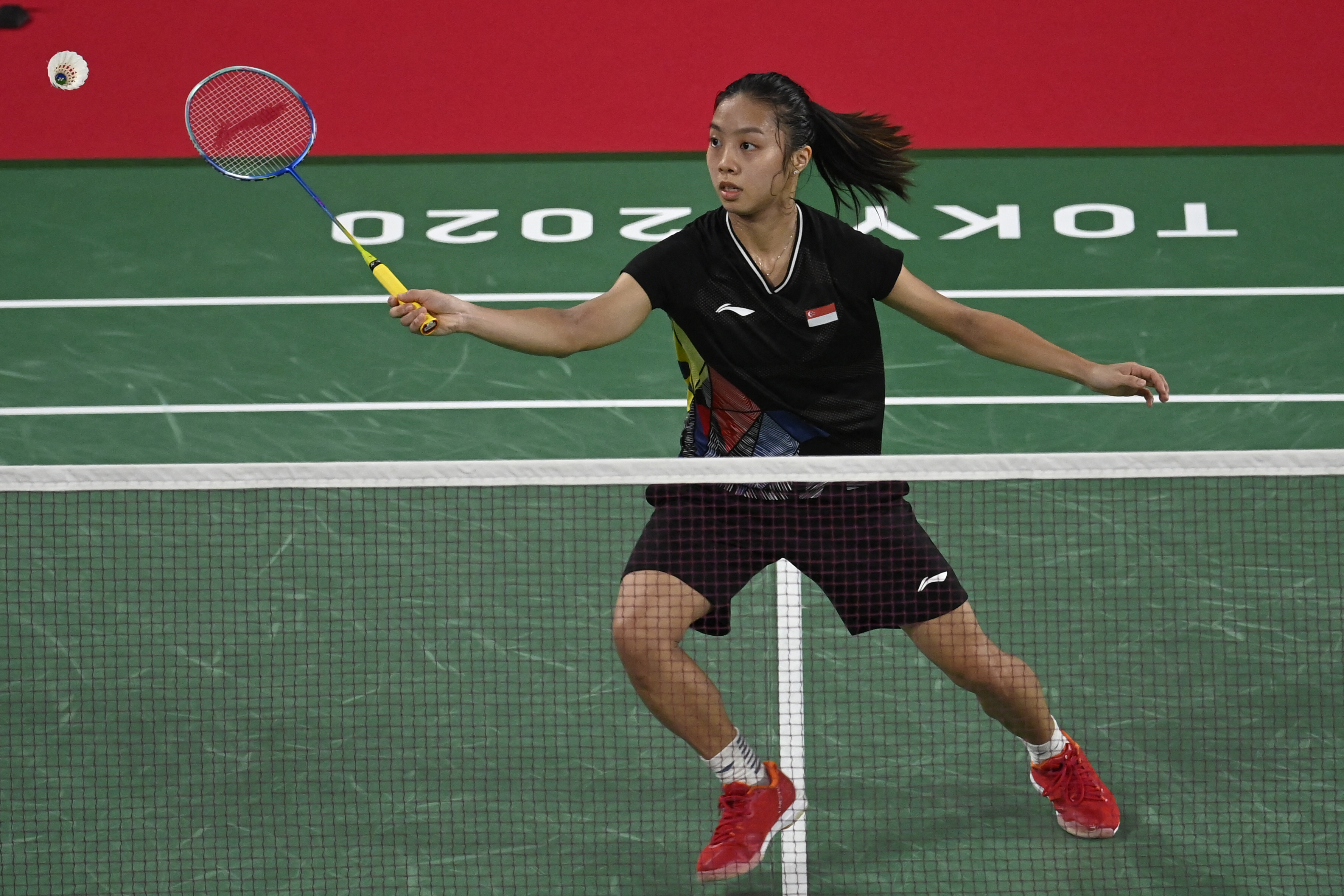 (Yeo Jia Min vs Kim Ga-eun in Group Stage of Tokyo 2020 - Photo by Sport Singapore)
By Kenneth Tan
After a strong and assertive start to her Olympic campaign that saw her dispatch Mexico's Haramara Gaitan in 25 minutes just a day earlier, Team Singapore shuttler Yeo Jia Min was hoping to continue where she left off, when she took to the court again on Wednesday morning (July 28).
(Kim Ga-eun in Group Stage of Tokyo 2020 - Photo by Sport Singapore)
Facing off against South Korea's world no. 18 Kim Ga-eun for a spot in the Round of 16 in the Women's Singles, the 22-year-old was, however, overpowered on this occasion. She lost 21-13, 21-14 in under 30 minutes, but not before putting up a good fight at the Musashino Forest Sport Plaza.
30th-ranked Jia Min had gotten off to a confident start in Game 1 as she initially led 3-1. However, Kim – who had lost 3 out of the last 4 head-to-head encounters – roared back into the proceedings. Turning it around to lead by 5 points in the interval (11-6), the Korean continued to dominate with her ability to produce deft shots near the net. She quickly opened up an 8-point lead before sealing the game 21-13.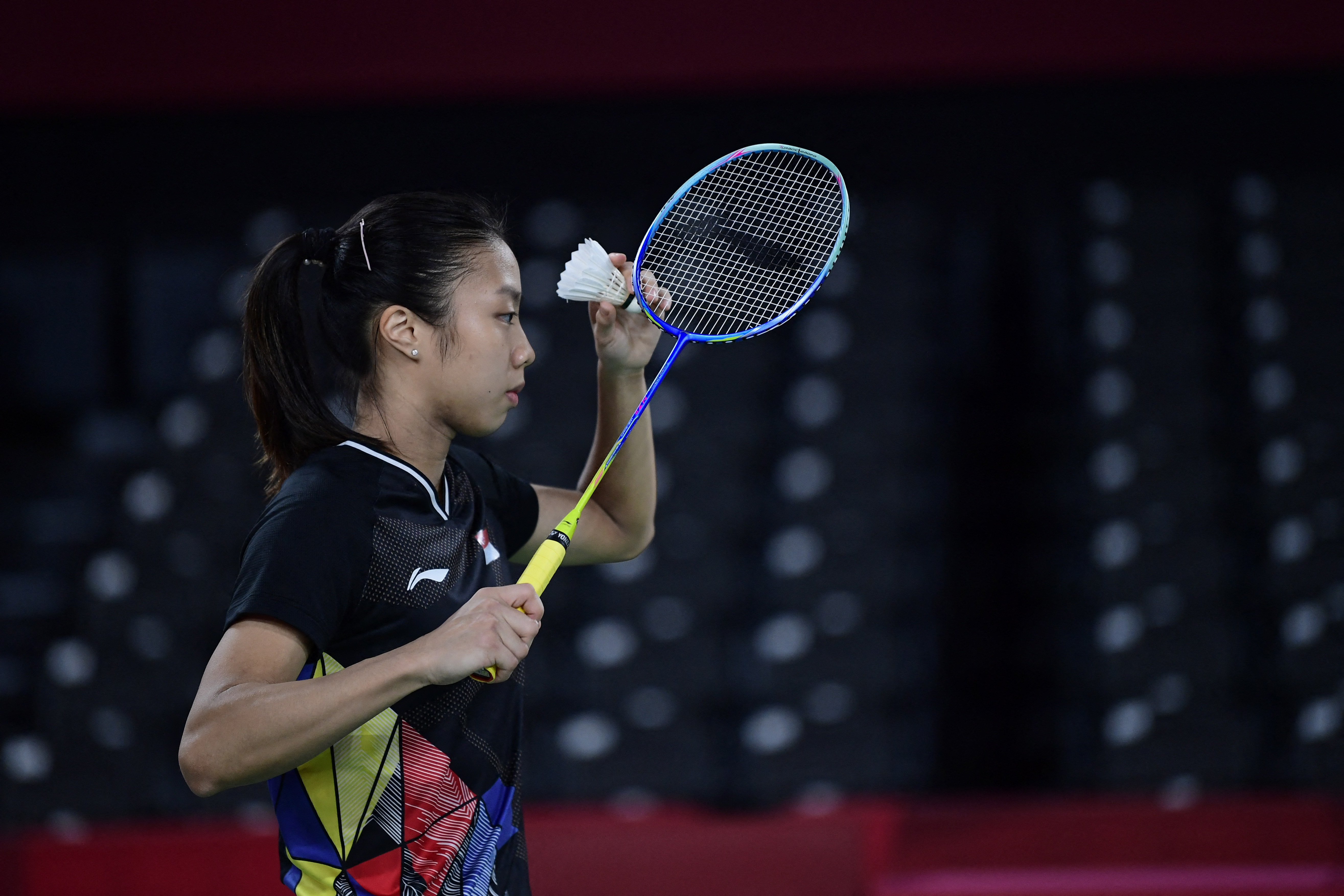 (Yeo Jia Min vs Kim Ga-eun in Group Stage of Tokyo 2020 - Photo by Sport Singapore)
Kim would race into a 7-2 lead again in the 2nd game, but Jia Min – a former junior world no. 1 – displayed much resilience to make life difficult for her higher-ranked opponent. Producing a couple of her trademark powerful forehand smashes, she fought her way back and trailed only by two (9-11) at one stage.
The Singapore shuttler kept things pretty close right till the end and "was still in with a shout" at 17-14 down, before conceding the last 4 points to go down in a valiant defeat – losing 2-0 overall. She would finish 2nd out of 3 in Group K with 1 win and 1 defeat, just behind Kim who progresses to the last 16.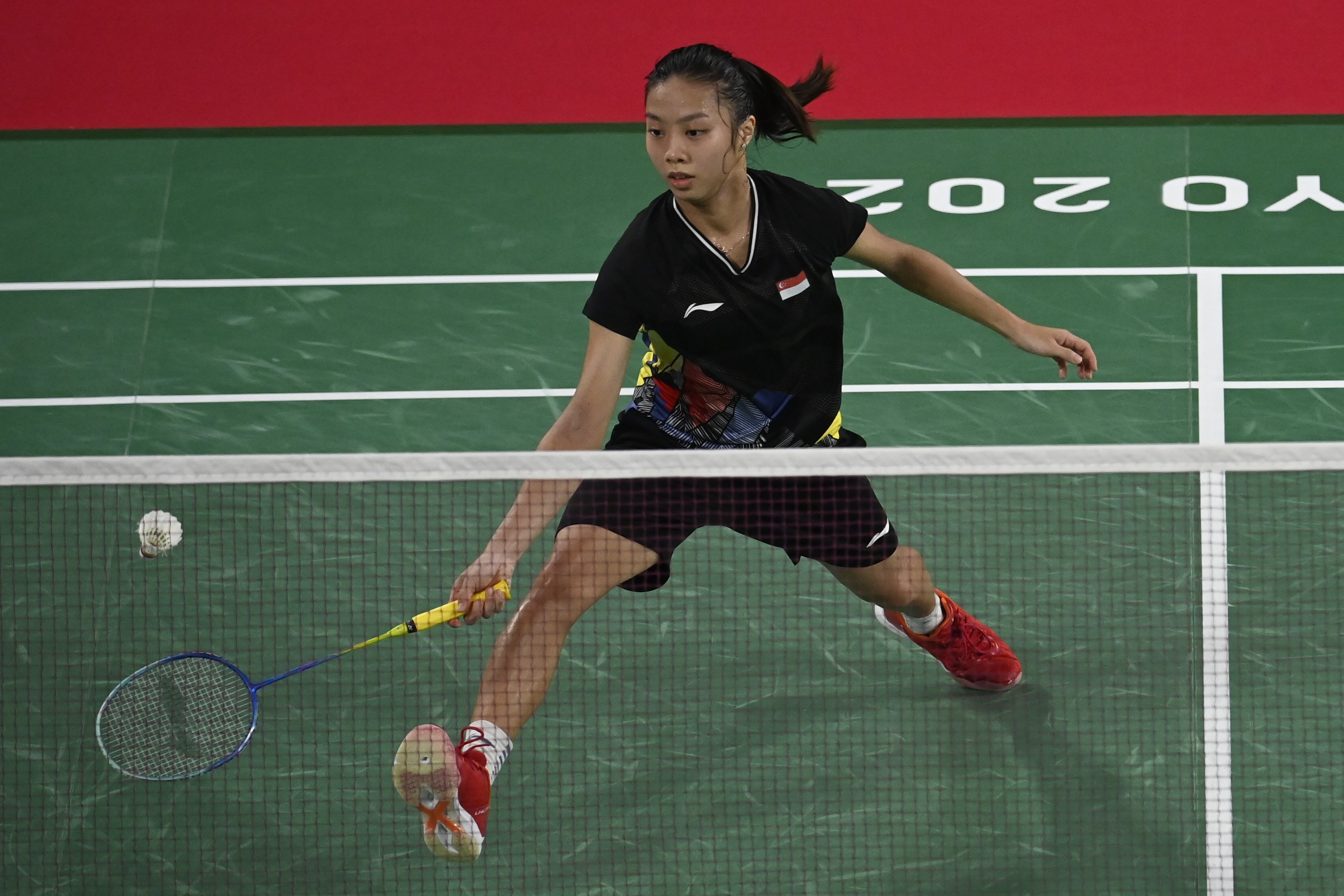 (Yeo Jia Min vs Kim Ga-eun in Group Stage of Tokyo 2020 - Photo by Sport Singapore)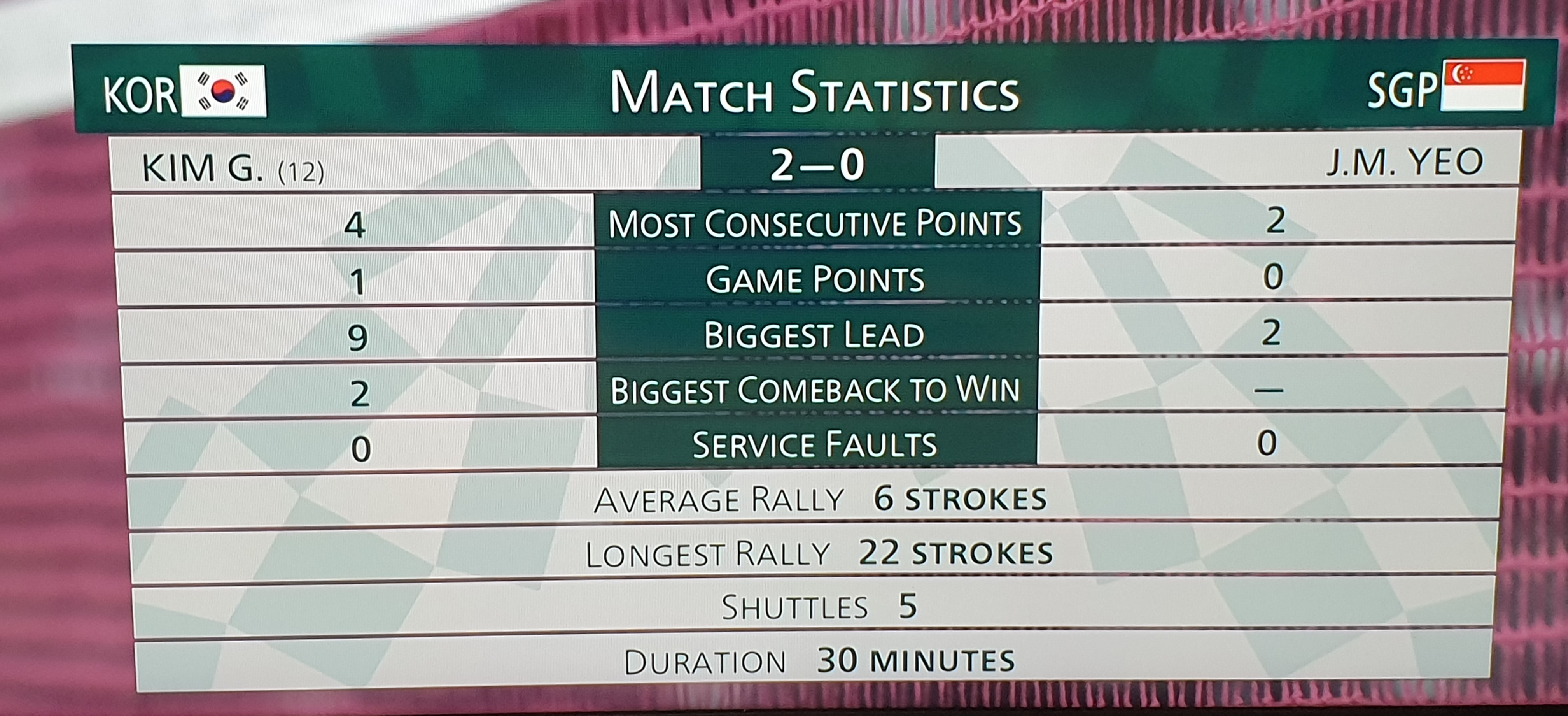 Despite not being able to advance further, Jia Min can hold her head up high after a promising Games debut in which she showed her potential and abilities on the world stage. At just 22, she is primed to make another Olympics or two in the future and surely, she can only go on to better things from here.
Meanwhile, it is down to male shuttler Loh Kean Yew to keep Singapore's hopes of a first-ever podium finish in badminton alive. The 24-year-old (ranked 42nd) will duel with Indonesia's world no. 7 Jonatan Christie in a winner-takes-all final Group G game at 6.20pm (SGP time) to determine who goes through to the Round of 16.
Back in June though, Jia Min featured in a 1-on-1 zoom interview (below). And she talks about reaching the pinnacle of Sport, the challenges of training locally, missing out on being with her friends and family and much more.
The 32nd edition of the Olympic Games is from 23 July to 8 Aug 2021. For all coverage and news of the Republic's national athletes who're competing at the Games, check out the official Team Singapore Tokyo 2020 website.
Remember to also Show your support for Team Singapore at the Olympic Games!
Team Singapore athletes have worked tirelessly over the last 12-20 months, especially under strict safety management measures to train and prepare. They've had to step up, pivot and adopt new and innovative methods to train especially with their preparations confined to the Lion City. With no international competitions or training stints, these athletes have had to adopt and maintain a positive mindset as well, throughout this entire journey to reach the grandest stage in Sport!
Simply click here to pledge a few words of encouragement and send positive vibes, as our TeamSG athletes continue to fly the national flag proudly in Tokyo.
Additional Reporting by Raj Kumar