Women's Table Tennis team to face off Malaysia in the finals at the Commonwealth Games
by Circle Stories, on August 1, 2022
Team Singapore continued their good start to the 2022 Commonwealth Games with some standout performances from the Table Tennis contingent. Meanwhile, the Mixed Badminton team, and gymnasts Nadine Nathan and Emma Yap closed up an eventful day 3.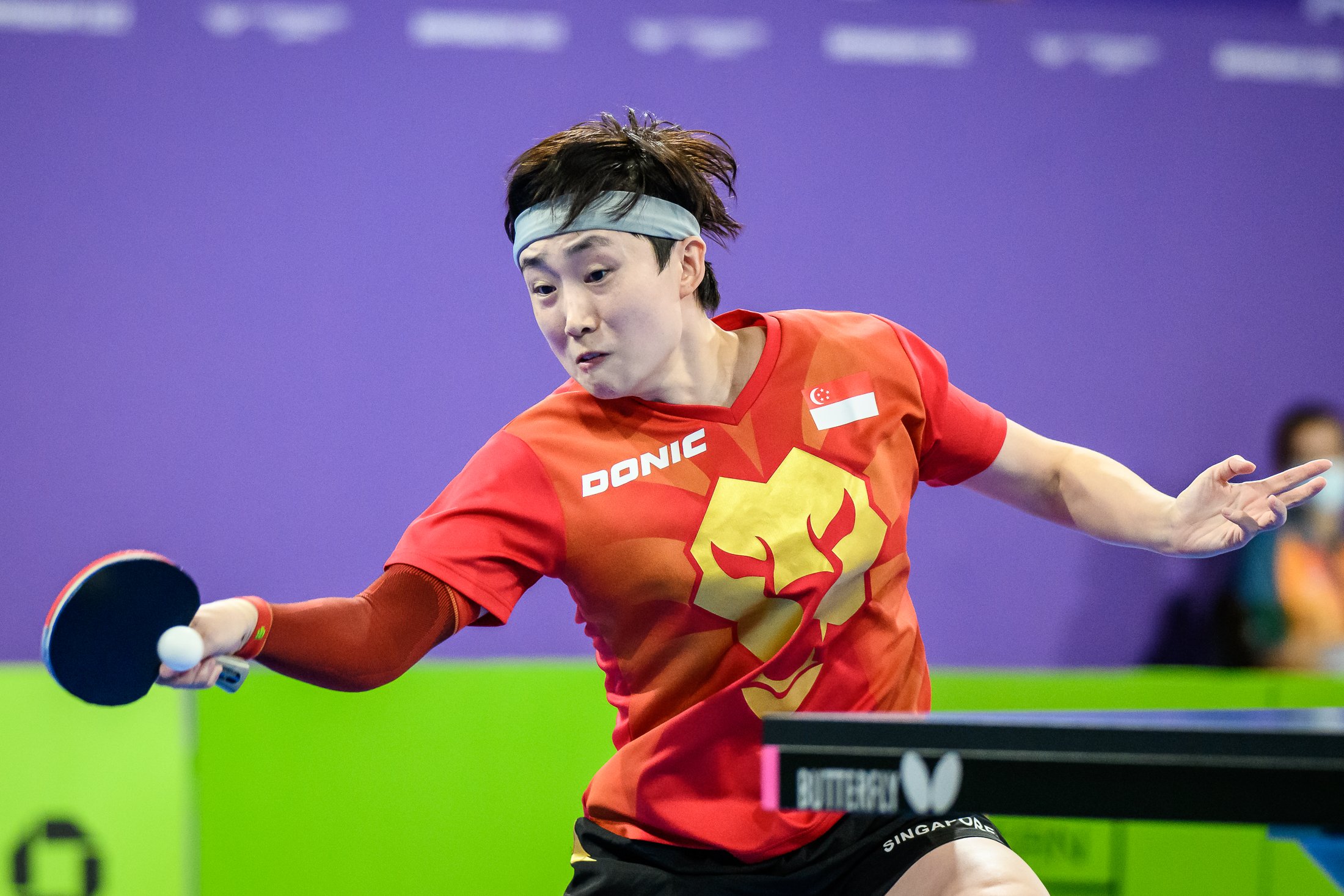 Feng Tianwei from Singapore in action. (Photo Credit: Commonwealth Games Singapore/ Andy Chua)
CAUSEWAY CLASH
The Singapore women's Table Tennis team have earned themselves a face-off with Malaysia in the final of the team event after dispatching Australia with a fine 3-0 victory.
The clash was billed as a tough fight for Singapore, but the Aussie trio of Lay Jian Fang, Jee Minhyung and Liu Yangzi could only take two sets in total as Feng Tianwei, Zeng Jian and Zhou Jingyi crushed the competition.
Tianwei, the only one in the team with experience in the Commonwealth Games, has had a stronghold on the team event, winning gold in 2010 and 2014, however she did miss out in the 2018 Gold Coast Games and had to settle for a silver after losing to India in the final. The chance to right that wrong, as well as the opportunity to get one up over our closest rivals, should prove enough fodder to push Tianwei and Team Singapore to yet another gold medal.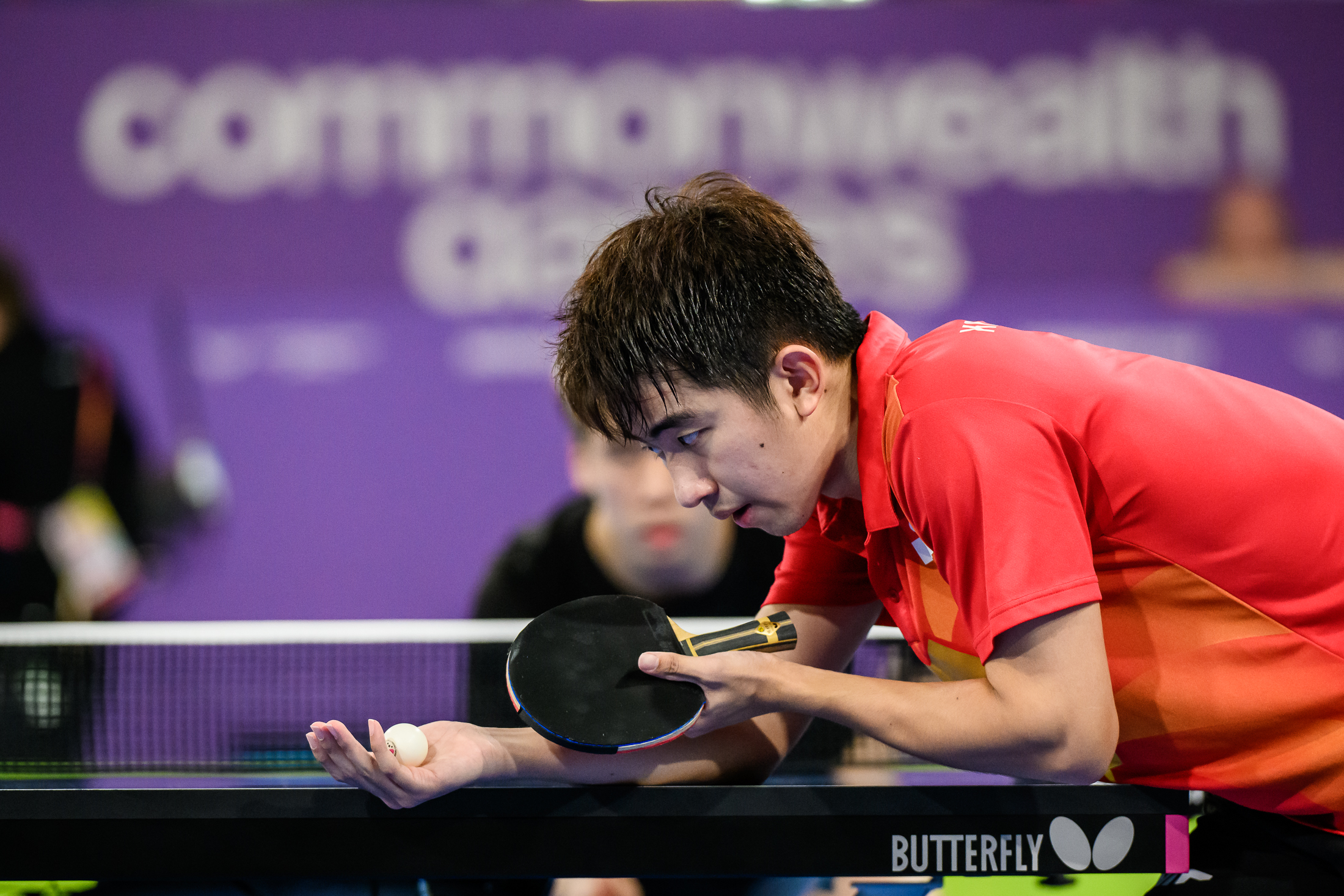 Pang Yew En Koen from Singapore in action. (Photo Credit: Commonwealth Games Singapore/ Andy Chua
Despite a 3-0 defeat to India in the group stage, the men's Table Tennis team has recovered well to chalk up consecutive straight-set wins against Barbados and Canada.
The final score last night over Canada was a commanding 3-0 triumph for Koen Pang, Clarence Chew and Izaac Quek - but the team was made to work hard. In the second encounter, Clarence exchanged games with Eugene Wang and would eventually seal the point after consecutive 13-11 wins.
The nation then suffered a scare in the ultimate clash as Koen Pang saw himself falling behind 2-0 to Edward Ly. Under the watchful eye of head coach Gao Ning, Koen came back strong with 3 straight games to seal the encounter and advance into the Semi-Finals.
The Singapore men's Table Tennis team have one of the youngest squads in the tournament and will be the team to watch in subsequent competitions.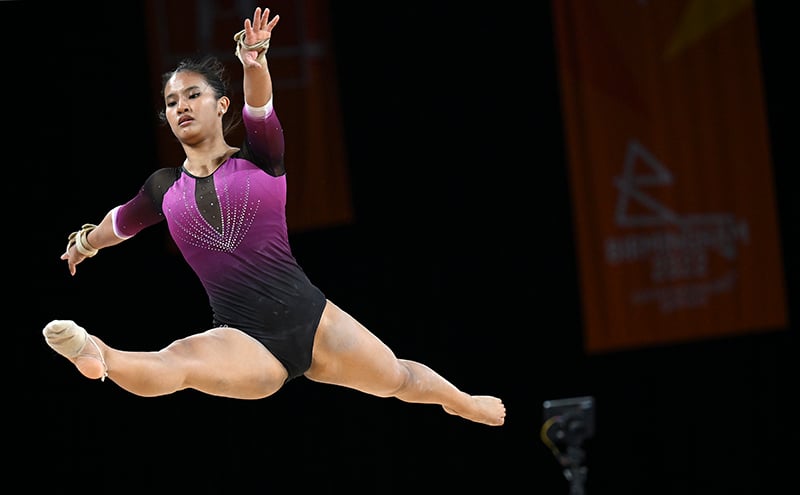 Singapore's Nadine Joy Nathan in the women's individual all-around final artistic gymnastics event (Photo Credit: Sport Singapore/Andy Buchanan)
In Gymnastics, Nadine Nathan and Emma Yap put up some strong individual performances in the Women's (Artistic) Individual All Around Final. There were no podium finishes as Nadine's 47.900 put her 11th out of 18, while Emma's 46.250 placed her 15th.
Still, it was an encouraging day for Singapore Gymnastics as our two representatives calmed the nerves from qualifying and presented a composed performance that will put them in good stead for the future.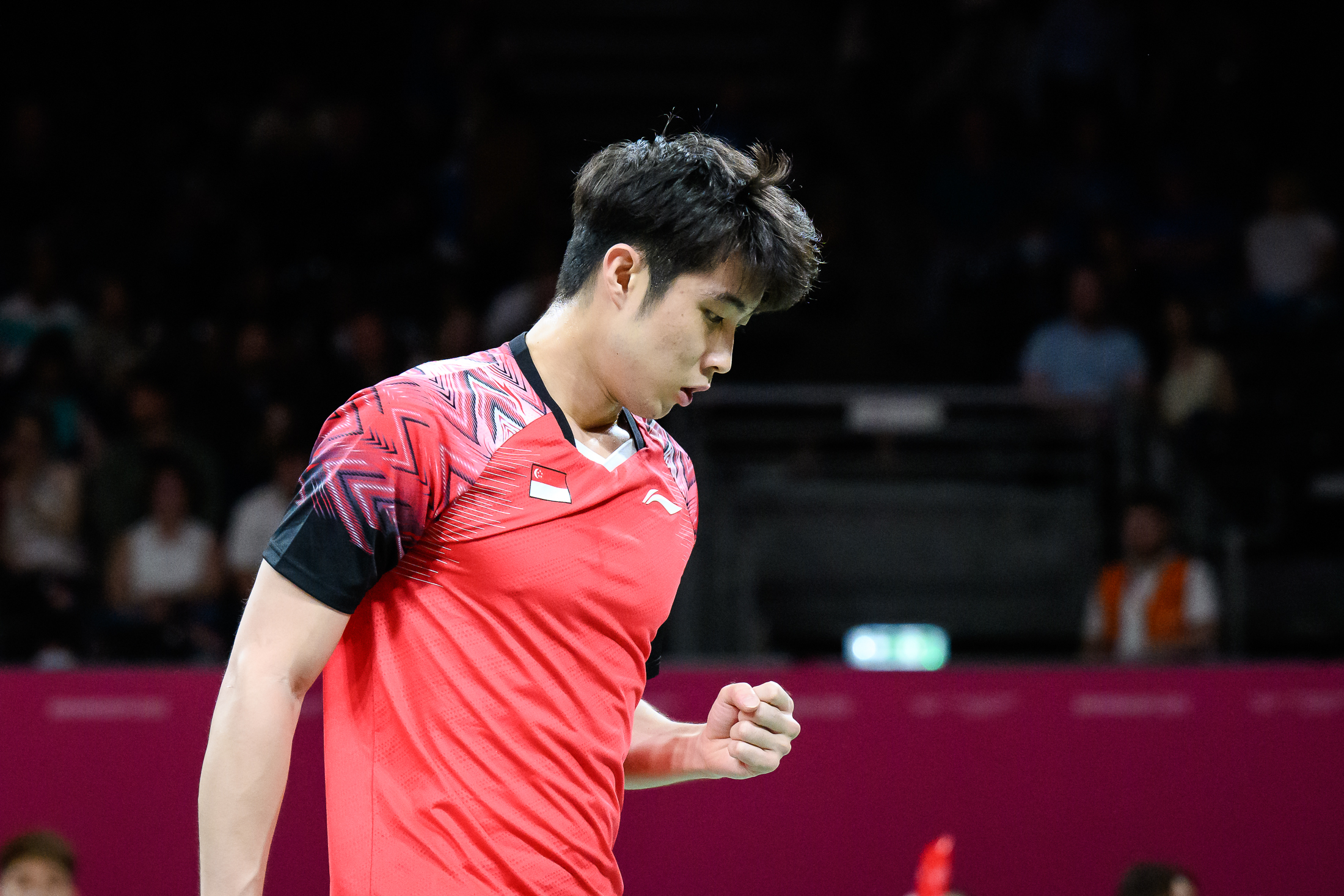 Loh Kean Yew at the Badminton Mixed Team tournament. (Photo Credit: Commonwealth Games Singapore/ Andy Chua)
Loh Kean Yew has yet to drop a single set in the tournament so far, a record he has kept after the Badminton Mixed Team defeated Scotland 3-0 to advance to the Semi-Finals.
Husband-and-wife team Terry Hee and Jessica Tan put Singapore 1-0 up with no fuss in the initial encounter, that scoreline repeated by Kean Yew, who sent Callum Smith packing with a 21-8, 21-5 scoreline.
A slight hiccup in the third encounter saw Yeo Jia Min dropping a set to Kirsty Gilmour, but there was no real harm done as Team Singapore wrapped up another convincing conquest.
The 22nd Commonwealth Games is held in Birmingham, England from 28 July 2022 to 8 August 2022. For the latest Team Singapore coverage and news, follow Team Singapore on their social media channels (Facebook, Instagram, TikTok) or visit the official Team Singapore website.
Related Topics
Related Events & Programmes
Related Topics