The semifinals of Qatar World Cup 2022 gave us quite a few interesting permutations, some mouthwatering. When given the choice of Argentina VS France or Croatia VS Morocco, which would you prefer to be the finals of the World Cup?
The first scenario stages a rematch of the exact tie that announced a young and precocious Kylian Mbappe to the world. A historic 7 goal thriller. The showdown of two great number 10s. On the other hand, the alternative outcome will result in a new World Champion. The allure of a previously unheralded underdog like Morocco making it all the way to the end is very appealing, especially if you are a football romanticist at heart.
The Croatian and Moroccan defenses, solid as they were so far, were ultimately not unmovable. Argentina and France made good of their "home team advantage", setting us up for a clash of the titans finale to this eventful tournament.
France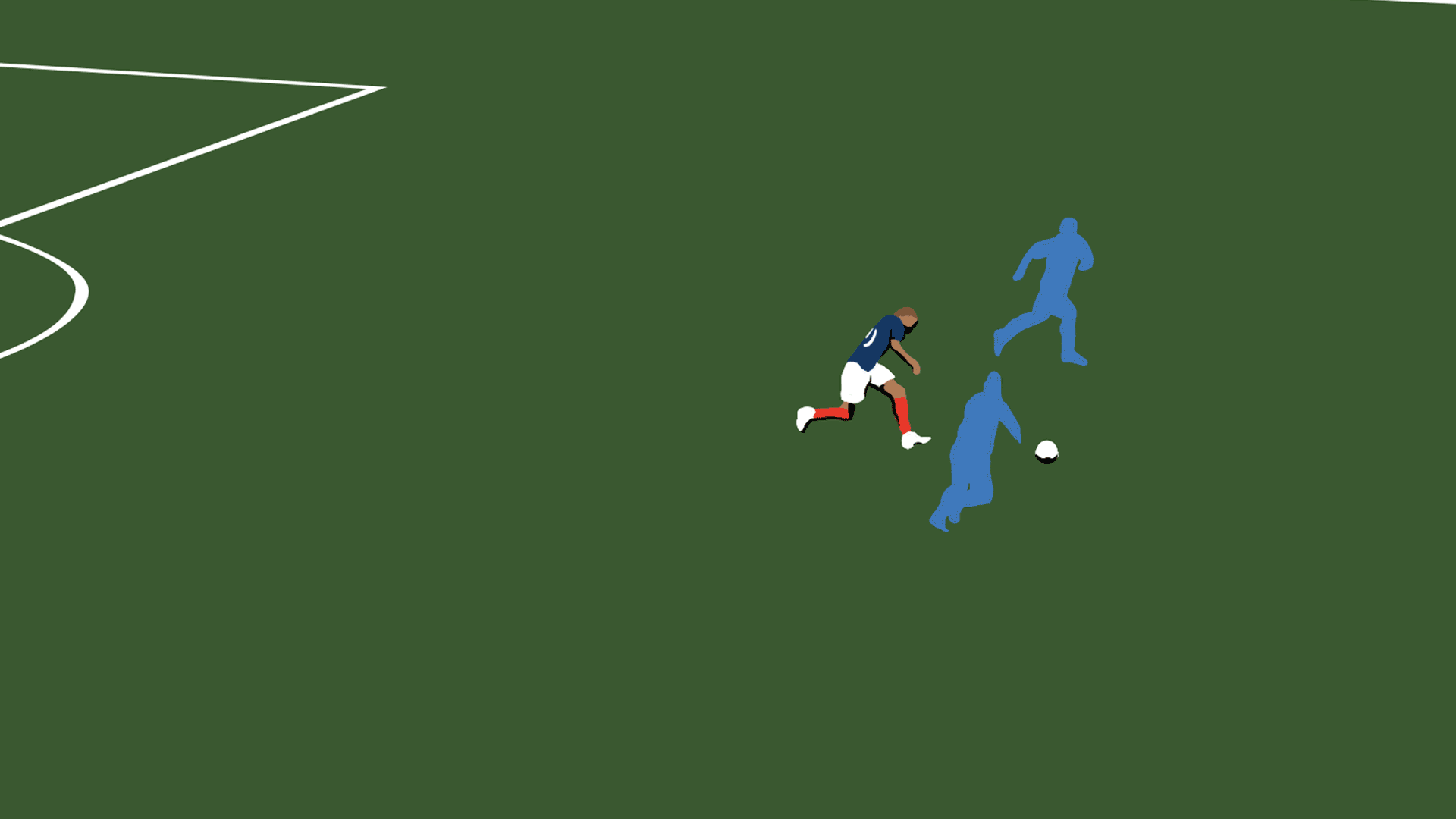 Image Credits: The Athletic

So what can we look forward to on 18th December? Well, if 2018 was anything to go by, expect goals. Lots of goals. Or for Kylian Mbappe to be the center of attention. After all, it was only four years ago that Mbappe goes from rushing to collect a loose ball 75 yards out, to being brought down in the opposition penalty box. All within the space of seven seconds!
Then there is also the risk of missing the forest for the trees. Pack too many men around one, and space will open up. Players like Antoine Griezmann and Theo Hernandez will be more than happy to make inroads into the space left in Mbappe's wake. Despite the loss of Karim Benzema, Paul Pogba, and N'Golo Kante, the embarrassment of riches at France's disposal means that they are not overly reliant on one particular player.
The experience of winning the previous World Cup will also come in handy as Les Bleus seek to become the first side to retain the World Cup since Brazil managed the feat 60 years ago.
Argentina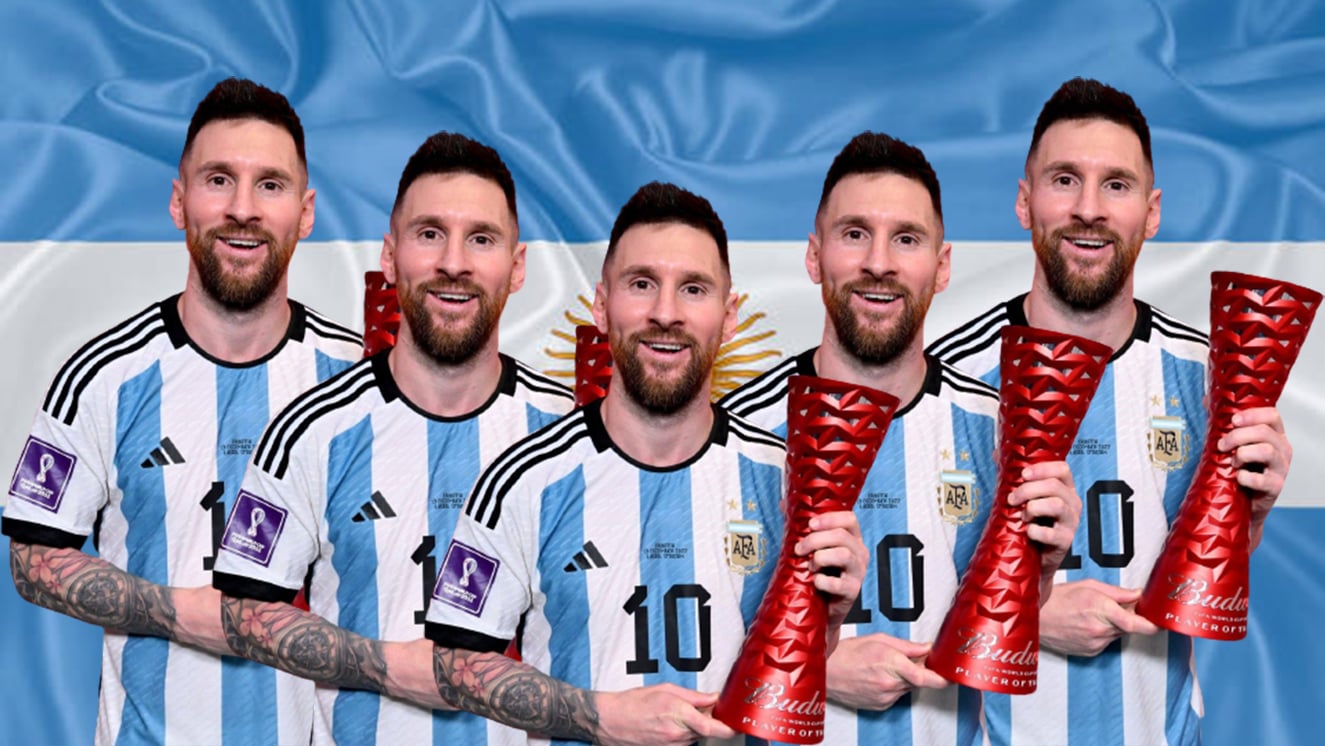 Image Credits: The Athletic

That said, Argentina ain't no pushovers. In fact, they have been on red hot form since that defeat to Saudi Arabia. This is largely attributable to one player - Lionel Messi. Of course it is him. Having since joined Mbappe at French club Paris Saint Germain (if you can't beat them, join them?) Lionel Messi has managed to carry his good run of club form into Qatar. 5 successive Man of the Match awards (out of 6) aren't enough to portray his importance to the South American side.

This will be the diminutive playmaker's fifth and likely final attempt at getting his hands on the FIFA World Cup trophy. And it seems that he will be having an ace up his sleeve - the aforementioned "home team advantage". This is despite none of the players hailing from the Qatari desert.

In the 14 knockout stage fixtures so far in this tournament, only 3 have ended in an away victory. Of those, France's dismantling of England was the only one that was settled within 90 minutes. This also applies to 2018, where out of the 6 away wins in the knockout stages, only 3 were concluded in normal time. Or 2014, where there were only 3 away wins. The last time the designated away team won the World Cup final was Spain back in 2010, which is twelve years ago.


Will Argentina break the European stranglehold on the World Cup? Or will France defend their title? Find out together at the Sports Hub, or any of the 5 ActiveSG Sport Centres hosting the community screening events on December 18!




Toa Payoh Sport Centre

Near to Sport Hall Level 1 Main Entrance

Pasir Ris Sport Centre

Level 1 Foyer near to Table Tennis Area

Woodlands Sport Centre

Level 1 Swimming Pool Foyer beside Citrus by the Pool Café's entrance

Hougang Sport Centre

Dance Avenue, level 1 sheltered open space

Jurong West Sport Centre

Level 2 Foyer in front of the Jurong West Swimming Complex Guest Office

For more information, stay tuned to our social media channels or check out https://go.gov.sg/worldcup2022-live!