The Qatar World Cup has delivered plenty of surprises and engaging end-to-end action so far. In fact, no teams won all 3 of their group stage fixtures this year! But if you have been living under a rock and missed all of the action so far, no worries. This article will serve as the ultimate lazy pack, allowing you to get up to speed as we look towards the quarter-finals.
Pride comes before a fall
Lauded by many before the tournament as firm favourites, die Mannschaft massively underwhelmed. The Germans started their campaign disrespectfully, not only towards the culture and traditions of the host nation, but to their opponents. Defender Antonio Rudiger was caught prancing as he raced Japanese striker Takuma Asano to a loose ball in their opening fixture, laughing immediately after the incident.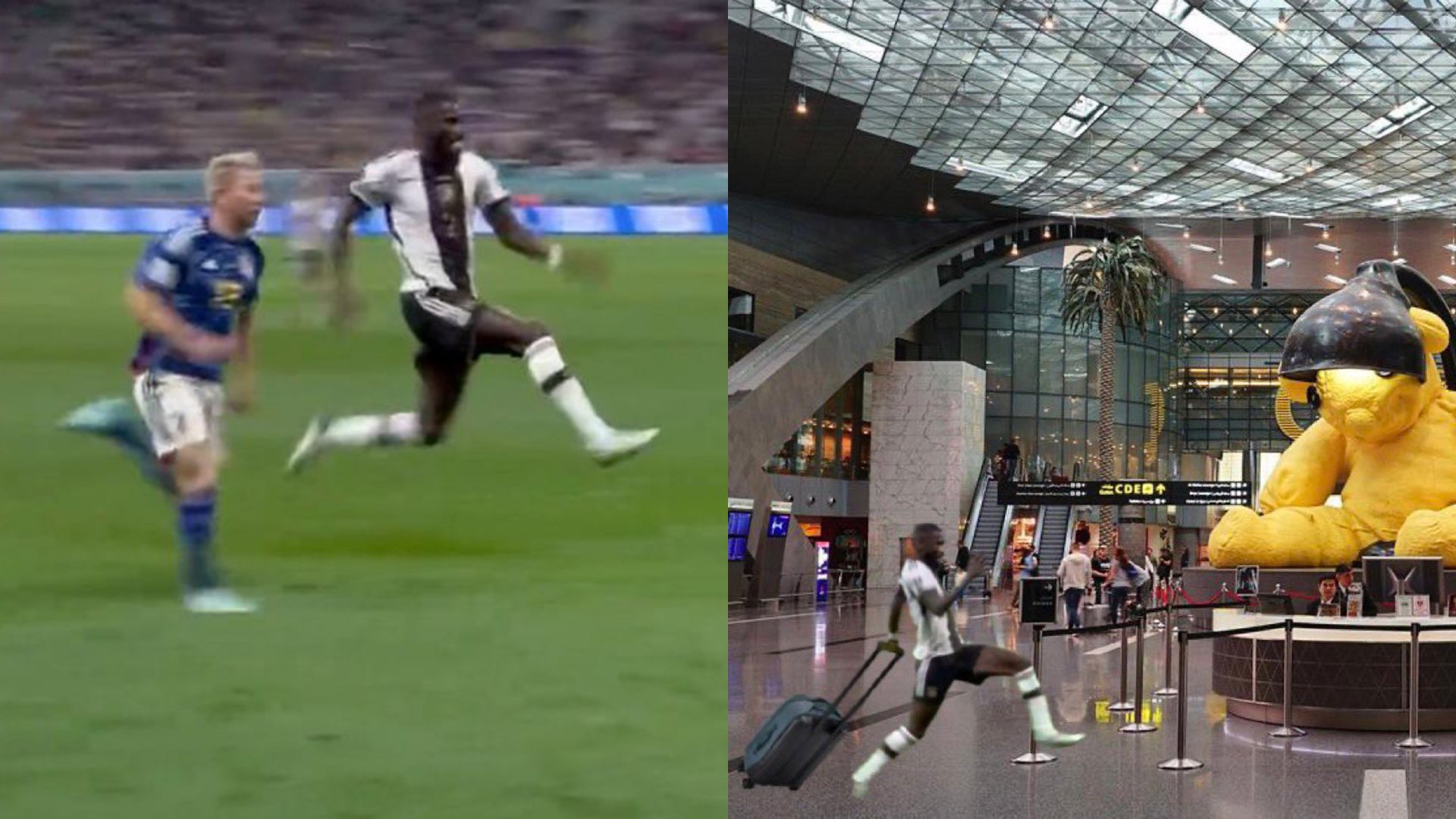 Rudiger running to the airport after elimination. Image Credits: ITV, Troll Football
It would be Takuma Asano who would have the last laugh, however. The Japanese striker replied by netting the winning goal, and the nation rallied in their final group stage match against Spain to eliminate the 4 time World Champions on goal difference. This marked the second successive group stage exit, and a stunning decline since they last won the tournament in 2014.
East Asian Surprise
Interestingly, the Germans successive group stage exits both came at the hands of an East Asian side. Japan this year, South Korea 4 years ago. Those that wrote off their chances must be rueing their premature judgement, as both teams sealed their places in the knockout stages despite being grouped with formidable traditional juggernauts.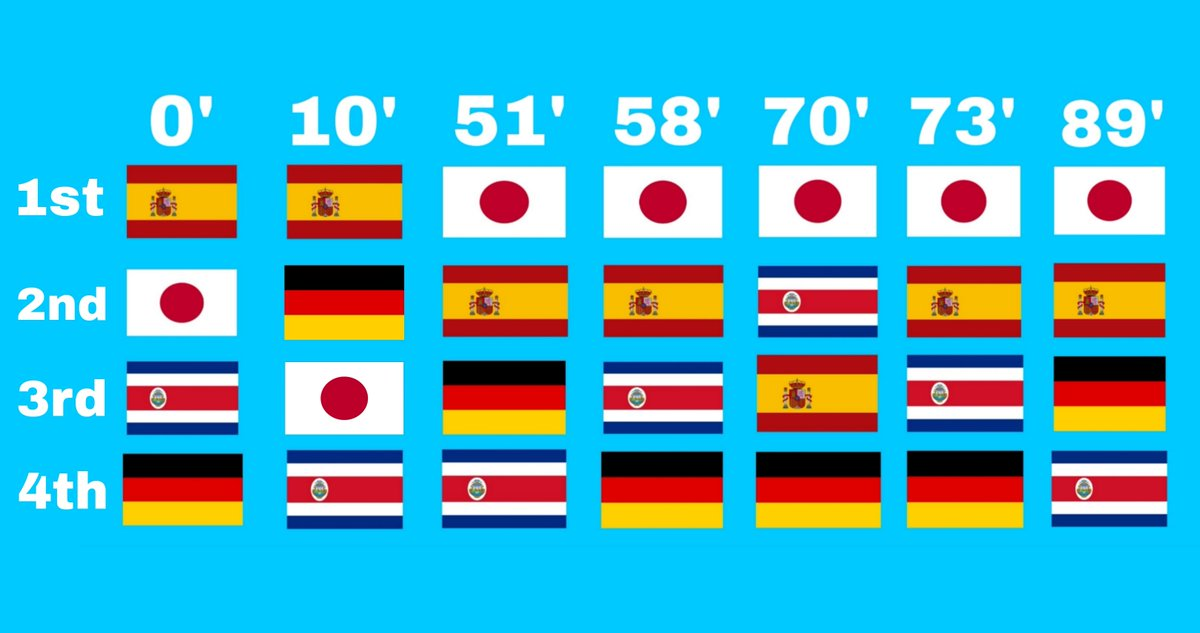 Image Credits: Twitter | FIFA World Cup 2022
Japan topped their group, which consisted of both Spain and Germany. For a brief moment, Costa Rica even had a chance alongside the Samurai Blue in the pantheons of history as they took the lead against Germany in their all-or-nothing group stage finale! Germany did rally to a 4-2 win, but it wasn't enough to prevent Spain from edging them out on goal difference.
The fate of Group H was equally as nail biting. South Korea started Matchday 13 with fate out of their hands, needing not only a win but also for the simultaneous fixture between Ghana and Uruguay to end in their favour. When Portugal fired in an early goal in the 5th minute, all hopes seemed lost, even if they managed to draw level midway through the first half. But they kept pushing, coming closer and closer each time until the breakthrough came in injury time, when their two Premier League warriors (Son Heung Min of Tottenham Hotspur and Hwang Hee Chan of Wolverhampton Wanderers) combined to secure their side all three points.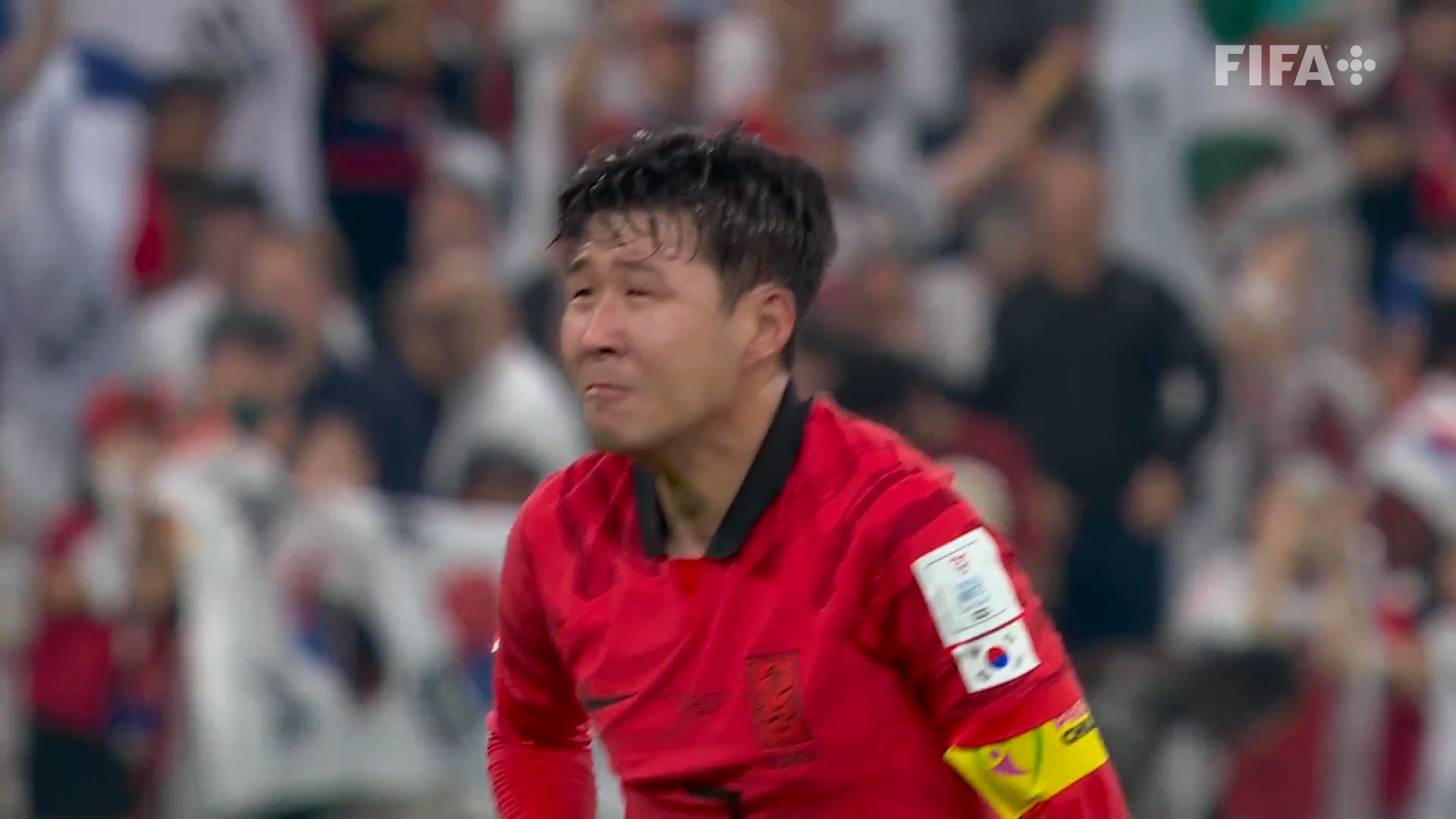 Son Heung Min. Photo Credits: FIFA Plus
They weren't able to celebrate just yet though. They were level on points and goal difference with Uruguay, only just ahead through goals scored. With Uruguay 2-0 up against Ghana and 8 more minutes of injury time to play, the stage was set for an emotional rollercoaster and a last minute heartbreak. Fans and players alike grimaced anxiously at their phones, praying fervently for the status quo to remain. Cue the wild celebrations when news of their improbable success filtered through. Their win also marked the first time that three representatives (including Australia) from the Asian Football Confederation made it to the World Cup knockout stages!
Surprise Package
While our East Asian representatives rightfully hogged much of the limelight throughout the group stages, the Round of 16 were simply too high of a hurdle to cross. Croatian goalkeeper Dominic Livakovic produced three outstanding saves in the penalty shootout to break Japanese hearts, while Brazil plundered 4 goals against South Korea within the first half to secure a resounding 4-1 victory.

Morocco goalkeeper Yassine Bounou saving Carlos Soler's penalty. Photo Credits: Sky Sports
As the dust settled from the Round of 16 drama fest, one clear contender for the surprise package of the tournament has emerged - Morocco. In a group consisting of Belgium (#2 on the FIFA World Ranking going into the tournament), Canada, and the aforementioned Croatia, most wrote off their chances of even qualifying for the knockout stages. Yet, the Atlas Lion topped their group in style and made Spain pay for their profligacy in the penalty shootout. As it stands, the quarterfinal debutant is the sole non European or South American team still in the running!
What Lies Ahead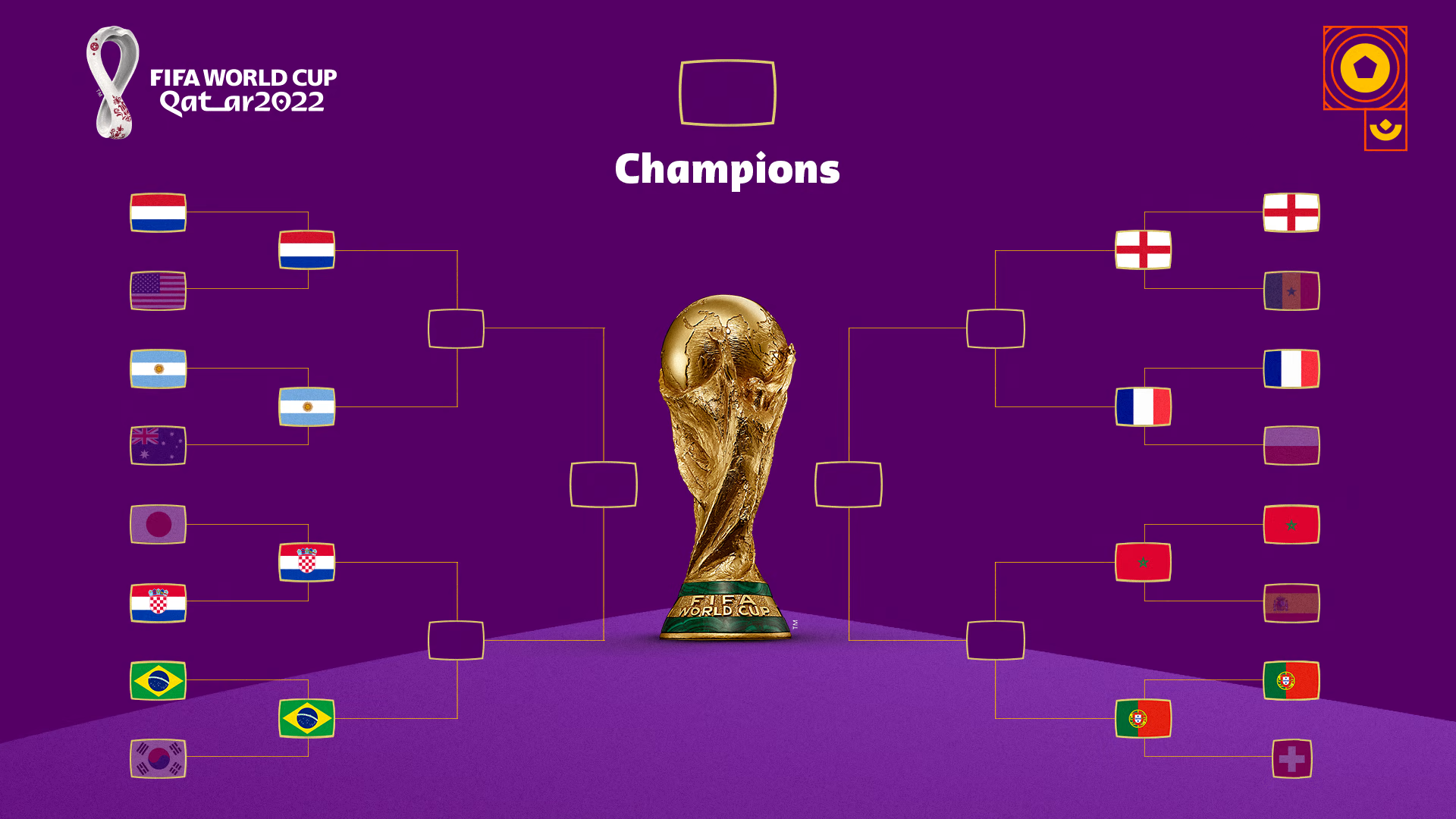 Image Credits: FIFA
Croatia and Brazil kick off the quarterfinals, with the Luka Modric led side seeking to emulate Cameroon and claim the biggest scalp of the tournament where it matters. Netherlands are up next, with the Oranje looking to avenge their loss against Argentina during 2014's semifinals. Morocco then take on Portugal, before Gareth Southgate's youthful English side face the defending champions, who have done exceptionally well to break the winner's curse that has plagued the cup for nearly two decades.