32 came, only 4 remain.
The semi-finals of World Cup 2022 are finally upon us, and what a journey it has been! Multiple pre-tournament favourites like Belgium, Germany, and Spain, have all crashed out early to nations that most had prematurely written off. Underestimate the opposition at your own peril!
"To know you're close to the end is a kind of freedom. Good time to take… inventory." - Captain Price, MW2
Indeed, now would be a good time to preview our 4 semi-finalists before we meet back up at the Sports Hub or any 5 of our ActiveSG Sport Centres participating in our community screening events.
Showdown of the LM10s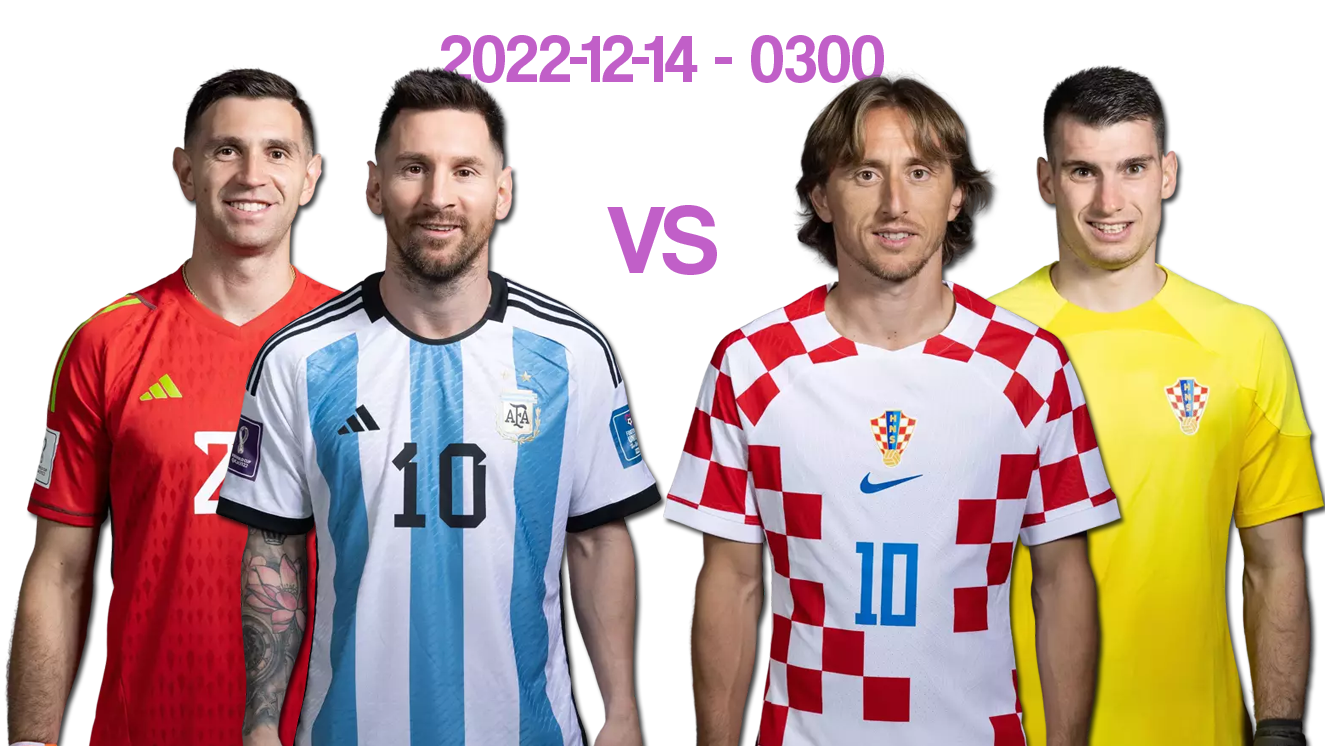 Player Image Credits: FIFA
It is the showdown of the LM10s on the 14th of December.
In the blue corner, we have Lionel Messi, arguably the face of modern FC Barcelona despite his departure for Paris Saint Germain in 2021.
In the red corner, we have Luka Modric, 2018's finalist and one of the chief architects of Real Madrid's amazing run of 5 Champions League titles in under a decade.
Argentina started their campaign in Qatar with a loss to Saudi Arabia, but looks to have bounced back since. Their talisman has been in red-hot form, though they did have to survive a scare against the Netherlands in a fiery quarter-final. 2-0 down, the Oranje mustered a daring comeback to level the score and force the tie into a penalty shootout. While the Louis van Gaal-led side would have hoped to not repeat their fate in 2014, there was no escaping the deja vu as Argentinian goalkeeper Emiliano Martinez produced two stunning saves to deny the European side.
Croatia enters the fixture as one of the only two remaining unbeaten teams in this tournament. They are also the draw specialists, sharing the spoils in 4 out of their 5 matches so far. The three-time semi-finalist has their goalkeeper to thank for their amazing run. The unheralded Dominik Livakovic first made three saves in the penalty shootout against Japan to crush Asian hopes, before saving another in a similar fashion against Brazil.
Can the one-man Croatian wall deny yet another South American powerhouse to make it two successive finals appearances? Or will the La Albiceleste keep their continent in the running? There is only one way to find out!
History Makers
Flat-track bully? That's England for you! For all the hype about how they had the better team, it was the defending champions that had the last laugh. And that is after the loss of star players like Karim Benzema, Paul Pogba, and N'Golo Kante, all key members of their qualifying run.
Yet, the French made good use of the embarrassment of riches at their disposal. Olivier Giroud, 36, became France's all-time top goal scorer after scoring against Poland in the Round of 16, while Antonie Griezmann and Ousmane Dembele added to Kylian Mbappe's immense trickery and skill up front. Then there are young stars like Aurelien Tchouameni ready for their time in the limelight. Cap that with manager Didier Deschamps, one of only three people to have won the World Cup both as a player and a manager, and you get the football equivalent of a juggernaut. That's the world champ difference, baby!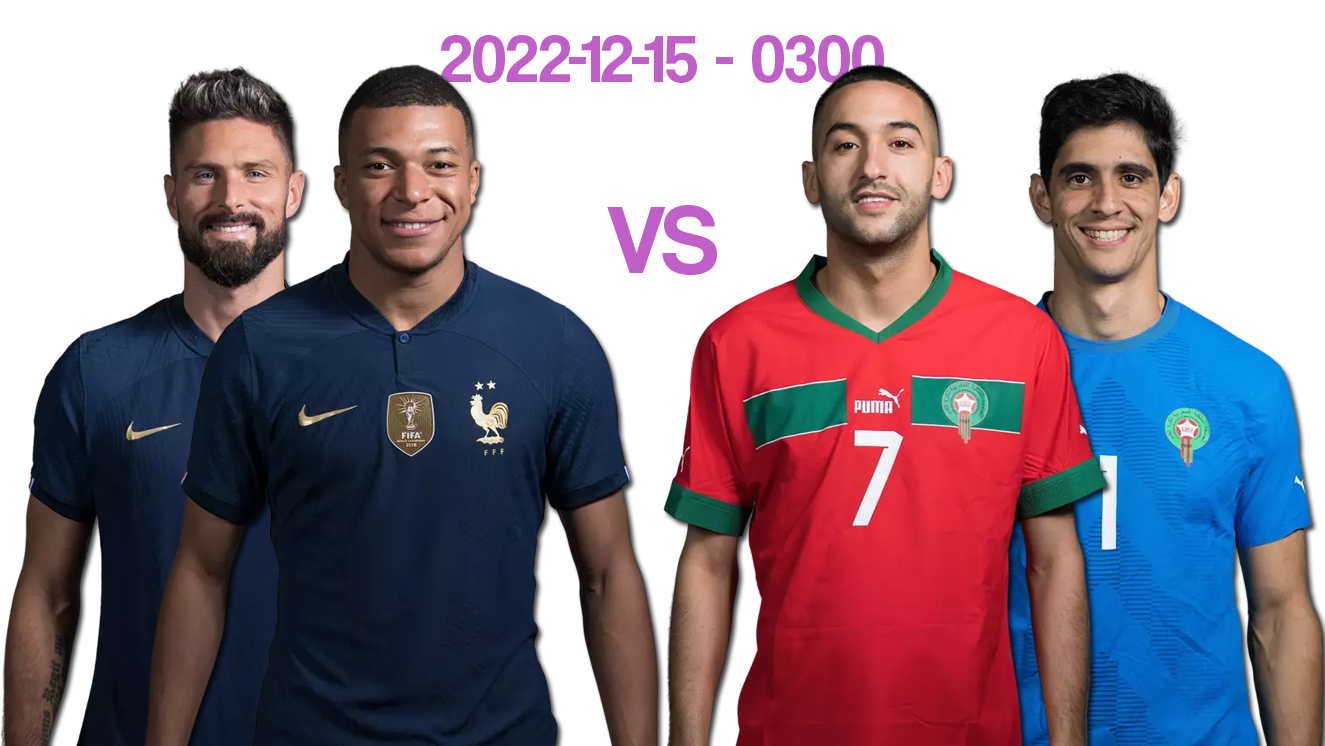 Player Image Credits: FIFA

It would be foolish, however, to assume that Mbappe and co are just going to cakewalk their way to the finals. Morocco has been the giant slayer in this tournament, felling teams like Belgium, Spain, and most recently Portugal on their way to the semi-finals. As the first African (and Arabian) team to break into the semi-finals, expect the Atlas Lions to be roared on by an entire continent and then some.
Their impressive feat comes off the back of an exceptionally stingy defence. In fact, they have not conceded a goal to the opposition while in Qatar, with the only exception being an own goal against Canada. As Portugal found out (to their detriment), the Moroccan counter-attack was equally devastating.
Will the stars align to deliver a repeat of the 2018 finals? Or will Morocco rewrite the history books and bring Africa into the World Cup finals? Find out together at the Sports Hub, or any of the 5 ActiveSG Sport Centres hosting the community screening event on December 15!
Toa Payoh Sport Centre
Near to Sport Hall Level 1 Main Entrance
Pasir Ris Sport Centre
Level 1 Foyer near to Table Tennis Area
Woodlands Sport Centre
Level 1 Swimming Pool Foyer beside Citrus by the Pool Café's entrance
Hougang Sport Centre
Dance Avenue, level 1 sheltered open space
Jurong West Sport Centre
Level 2 Foyer in front of the Jurong West Swimming Complex Guest Office
For more information, stay tuned to our social media channels or check out https://go.gov.sg/worldcup2022-live!