Name: Karen Tan Ee Lynn
Age: 40
Occupation: Regional Category Director, Sephora SEAPAC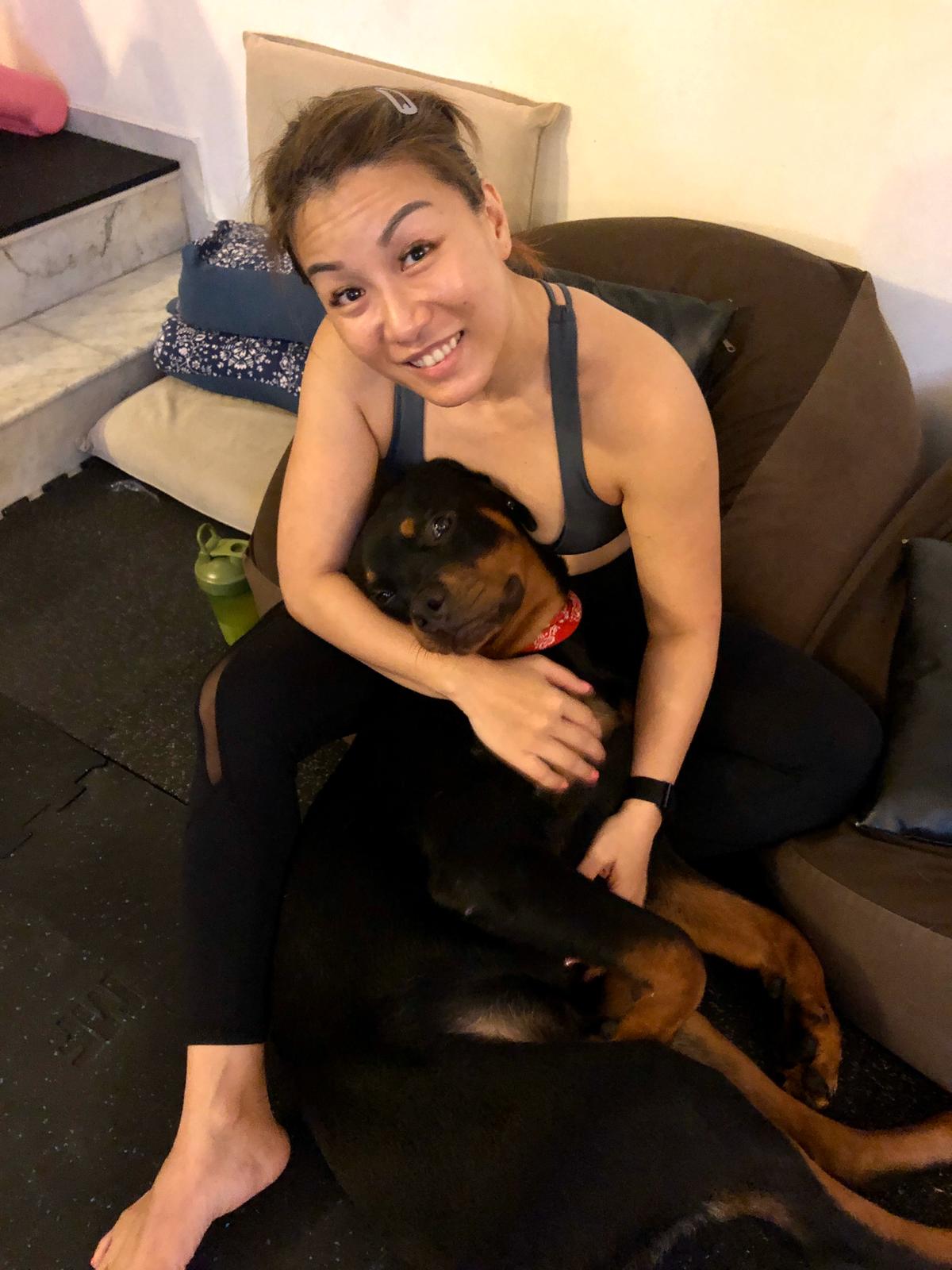 Similar to most working mums, Karen spends her weekdays working in an office environment, where she is seated most of the time working on the computer. On weekends, she tries to spend time with her children; taking them out for classes or spending family time together. However, being a working mum comes with some challenges.
READ ALSO: Enjoying the process and finding balance
Karen was an active child, outdoorsy and she tried all sorts of sporting activities such as wakeboarding, kickboxing, pilates and golf. However, ever since she was pregnant with her first child, all activities and hobbies came to a sudden halt.
"There are simply too many things to do and so little time, so I began prioritising other things like sleep," Karen laughed..
"I guess the perpetual challenge of being a working mum is always mum's guilt," Karen related. After spending a fixed amount of time at work and planning their family time around it, is something most mum would be able to relate to. The fear of being judged for doing anything that is neither work or mum related, such as taking time off to do other things, "particularly if it is perceived as "frivolous" like a mani or pedi for instance."
"Somehow, you tend to deprioritise things like working out or going for a spin class that requires time away from your family."
The little things started to pile up. Karen noticed that she had developed neck ache, that came from working on a computer or staring at devices for too long. Aside from that, she also realised that she had lesser energy and stamina to chase after her kids or even play with them.
The Turning Point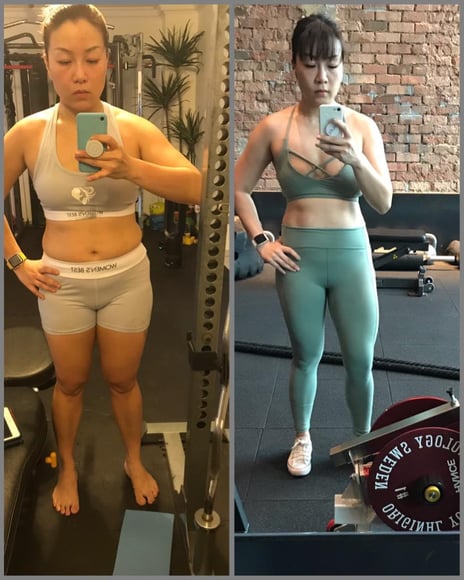 "I call it my mid-life crisis moment," Karen mused. Her fitness ambition stemmed from vanity; wanting to lose weight and to live a healthier, fitter life. In addition to Karen coming to terms with age and not wanting to look like a middle-aged lady, she was determined to make changes.
In 2018, after being motivated and inspired by the strength training exercises by a fitness influencer, Karen was intrigued. She started working out but soon came to realise that she did not know her way around the machines and often had to rely on her husband's guidance as she was going about the exercises incorrectly.
"One day, he joked that I should hire a personal trainer instead, and it totally made sense!" she recalled. Her niece who was quite active in the gym introduced her to her personal trainer, Sharlynn. Karen started training under her in a gym and eventually moved to having private lessons at her house. Under the guidance of Sharlynn, Karen trained twice a week, in addition to her own workouts for a year before gaining the confidence to train on her own.
"It has been almost two years on since I started, and it has essentially become a daily habit. I feel almost uneasy if I am not able to workout at least three to four times a week!" .
Starting out, Karen had her fair share of injuries like muscle pulls, when trying to figure out how and what each exercise targets, while working on the mind-muscle connection. "There are a lot of literature and training programs across various platforms. Be discerning about which program works best for you and don't be afraid to start somewhere," Karen shared.
From what started as a motivation to lose weight and feel better, Karen's goals have now shifted.
"My goals are now more tangible like gunning for max chin ups, or chasing a personal record. I have always wanted to be able to do one chin up, but never thought that I could. Now, I am able to do six chin ups in a row! I was so stoked each time I broke my own personal record!" quipped Karen.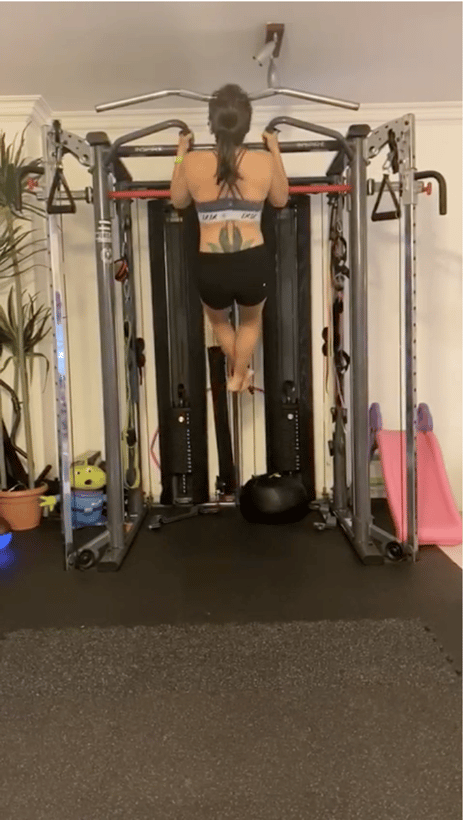 Karen wanted to be fitter and stronger, hence she started on her strength training. She loves that she is able to walk into any gym and not feel intimidated by weights or the machines. She also enjoys the fact that she is considerably stronger and that her clothes fit better and her mind is clearer after each workout session. When she is 80 year old, she hopes to still be able to deadlift with good form!
A typical day in Karen's life starts at 6am, where she gets her daughter ready for school. After dropping her off, she heads off to the gym by 7:30am for an hour of workout before heading to the office. She deliberately joined a gym located in the same building as her office for convenience.
TRY THESE: 60-Second Exercises that you can do anywhere
Her advice to others who wish to start their own journey is to find a type of activity that gravitates towards their own personality and preferences, as it does not matter where one starts, but the most important thing is to get started. She recommends trying out different things until you find one or a few that you truly enjoy and sticks.
Understanding that progression takes time, she feels that it is important to set goals that do not give undue pressure.
"Celebrate the little wins and set realistic goals that are sustainable, such as measurable non-scale fitness goals, such as,
Doing 1 bodyweight chin up
Doing a standard push up
Attending a exercise class a week
Reducing rest time in between sets
Increasing repetition in each sets
As a family, Karen and her husband try to make time to do activities outside of the house; taking their dogs for a walk or going on a nature hike, away from city life and devices.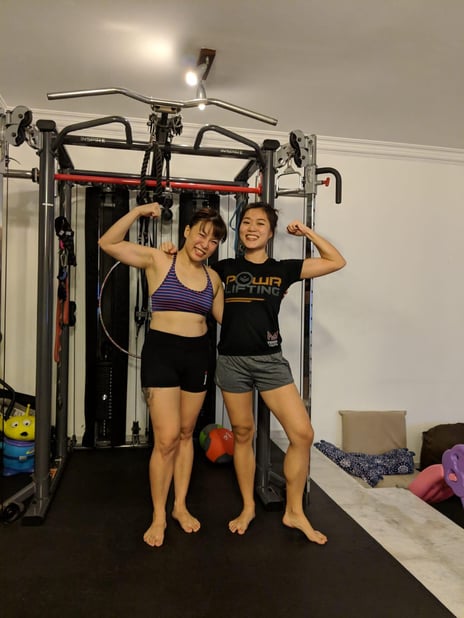 Karen hopes to lead by example when it comes to their children. With both of them working out frequently, they have set up a home gym for convenience, allowing their children to recognise the importance of exercise through their lifestyle and enjoy them together.
"Sometimes, we do short exercises together as a family. It is not often you see a 5 year old and an 8 year old complete a circuit routine that includes burpees, box jumps and push-ups!" Karen shared excitedly.
Share with us or tag us on instagram @activehealthsg and #betterbeatsperfect if you think someone else should be featured on Active Health!