Name: Rosalind Tan
Age: 29
Occupation: Project Management in civil construction
Rosalind grew up in a big family, literally. In fact, she was one of the smaller-built ones, hence even though she was overweight since young, she never gave it any serious consideration.
"I used to believe that since my weight did not bring me any health issues, so it was okay," she shared.
Rosalind, being a social eater, would never say no to gatherings. As with most Singaporeans, food is always involved in gatherings.
TRY THESE: 60-Second Exercises that you can do anywhere
"I have always been relatively active physically; that involves one to two visits to the gym weekly, nature walks with friends about once a month. However, gatherings like this will usually end with a sumptuous brunch session to reward ourselves," Rosalind shared with a laugh.
Food portions and options were enormous factors that contributed to the way she ate. Rosalind's typical breakfast on a weekend morning includes bak chor mee (minced pork noodles), dim sum for sharing and coffee. This was usually followed by a heavy lunch and an even heavier dinner. Steamboat was her major weakness as she enjoys the company.
When she started working, food options were no longer a limiting factor as she now had the financial ability.
Unhealthy eating habits and knowledge topped with habitual social eating habits shaped Rosalind into her overweight body.
Although she was fairly active, it was not enough to keep up with the rate she was eating. "You can never outrun your fork,"Rosalind mused, feeling thankful that chronic illness has yet to kick in.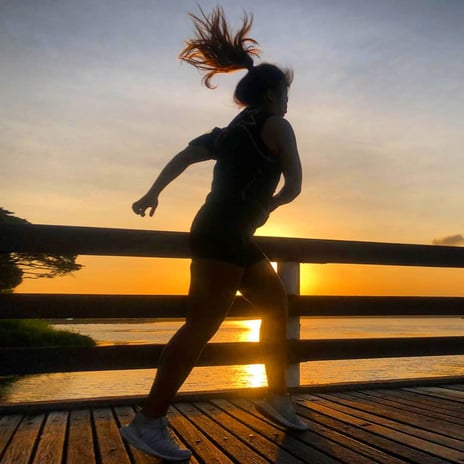 The Turning Point
When Rosalind got to be her best friend's bridesmaid back in October 2019, it gave her the determination to start being more active.
Rosalind recalled: "I wanted to look better for her wedding as her bridesmaid and not her bodyguard. It was my major push!"
Meeting her coach, Agnes, was her biggest turning point. Agnes helped Rosalind identify her goals, monitored her closely and showed her the power of community support. With Agnes' help, Rosalind lost 15kg of fats, while maintaining all her lean muscle mass!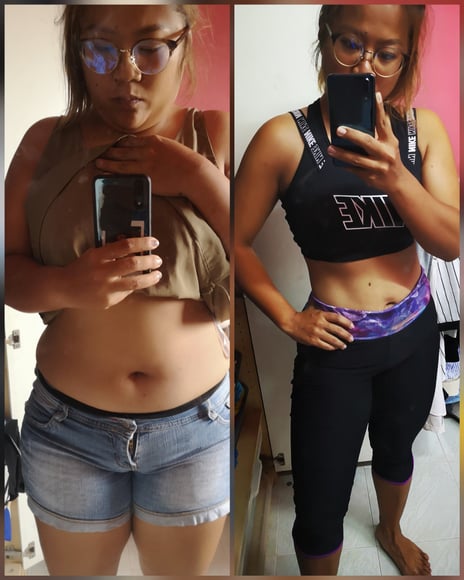 Not only that, Rosalind is now equipped with knowledge and confidence to continue her journey. Being an extrovert, this motivated her desire to show her support to others.
"It is important to find your tribe in this journey. I would always tell my gym mates. If they wanted to go to the gym but were afraid that there was no one to accompany them, they should give me a call and I would do it with them!"
Rosalind also credits her success in staying motivated to her gym buddies and instructors who always kept her in check and made sure she was present for her workouts.
Read also: Paying it forward with Yingying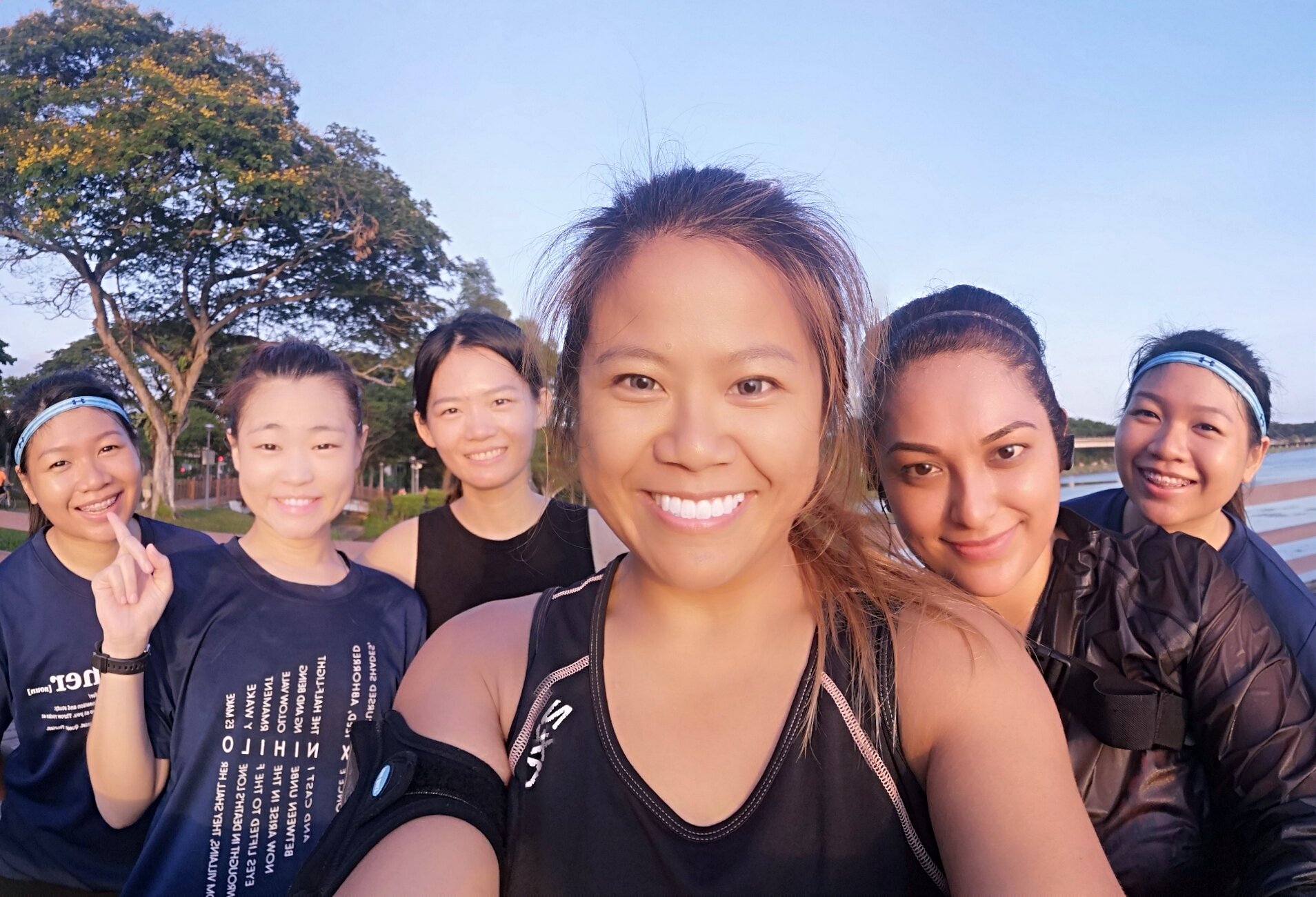 "That's how amazing a supportive community is!" Rosalind shared excitedly.
Now, Rosalind feels more confident. She knows she can manage more challenging workouts and she has a healthier relationship with food. It's not easy to choose the right food portion, but the biggest challenge is never at the gym but on our plates.
"Now, I focus on filling my plate with 50% vegetables, 25% protein and 25% carbohydrates for every single meal."
Having gone through this journey, she is also able to share this story to motivate others who faced the same problem as she did before.
Rosalind feels that it is important for someone starting on their journey to find the real motivation for starting on their journey and the transformation. Finding inspiring individuals can help individuals to find a more like-minded tribe throughout their journey. Having a community allows you to immerse and keep one's focus and accountability.
To her, although physical changes are rewards from hard work, the priceless gain from the journey is the confidence and giving others a hope that it is possible. She feels that it is common for people to give up on their journey halfway, as sudden changes in lifestyles are not sustainable. It is the small changes throughout the journey that help instil the permanent changes in your lifestyle.
The most memorable memory throughout her journey is when her friend told her that her change was inspiring.
In the years to come, she hopes to help others around that are trying to change. To her, weight loss not only brings about physical change, it also gives you more energy when performing daily tasks and reduces the risk of many chronic diseases.
"This journey brought me unbelievable confidence and mindset change. I hope I can help people around me with the same goals to get healthier in physique and mentality. I have started training sessions with my neighbours to encourage an active lifestyle!" Rosalind enthused.
The three words that she would like readers to take away are:
Reason

Action Plan
Confidence
Share with us or tag us on instagram @activehealthsg and #betterbeatsperfect if you think someone else should be featured on Active Health!