Cambodia 2023: 'Quah quartet' powers to inaugural mixed medley gold
by ActiveSG Circle, on May 9, 2023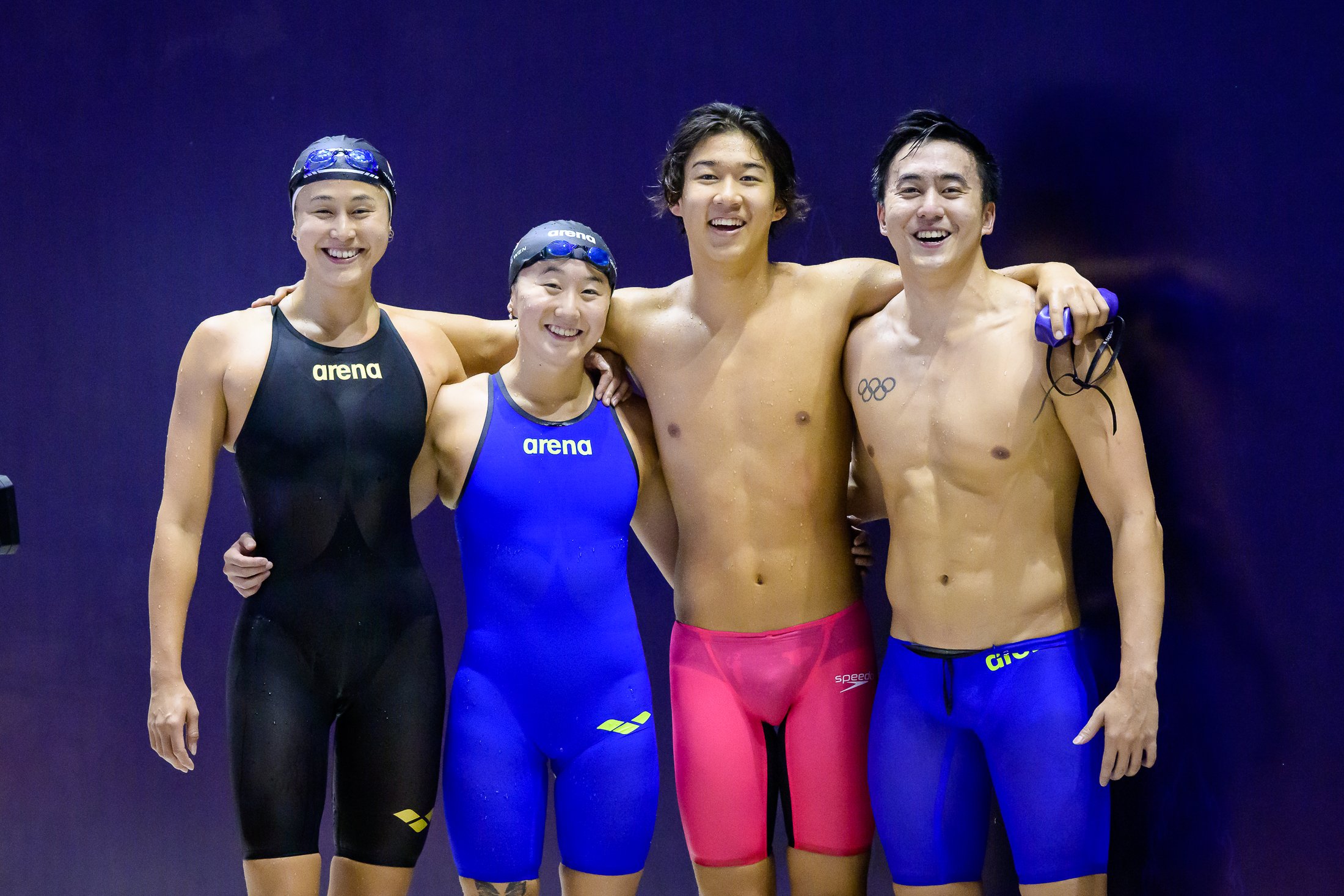 Quah Ting Wen, Quah Jing Wen and Quah Zheng Wen teamed up with SEA Games debutant Nicholas Mahabir for a special win in the mixed medley relay. Photo: SNOC/Andy Chua
By May Chen
As Singapore's most well known siblings in the pool, the Quahs have more than 100 SEA Games medals among them. Many of those would have come with national and meet records attached.
Still, it is likely none will be as meaningful as the one they won together on Tuesday (9 May) at the Morodok Techo National Aquatics Center.
Quah Ting Wen, Quah Zheng Wen and Quah Jing Wen teamed up with Nicholas Mahabir to win the mixed 4x100m medley relay in 3min 51.72sec. They finished ahead of their closest competitor from the Philippines (3:57.01) by more than five seconds. Thailand was third in 3:58.18.
Despite having been at countless meets and competitions, this was the first time the Quahs raced together.
Said eldest sister Ting Wen: "I love relays, and it's especially special to do it with my siblings. I don't know how many more times we'll get to race together so I just try to cherish every moment I can, and to just really be in the moment, soak it in."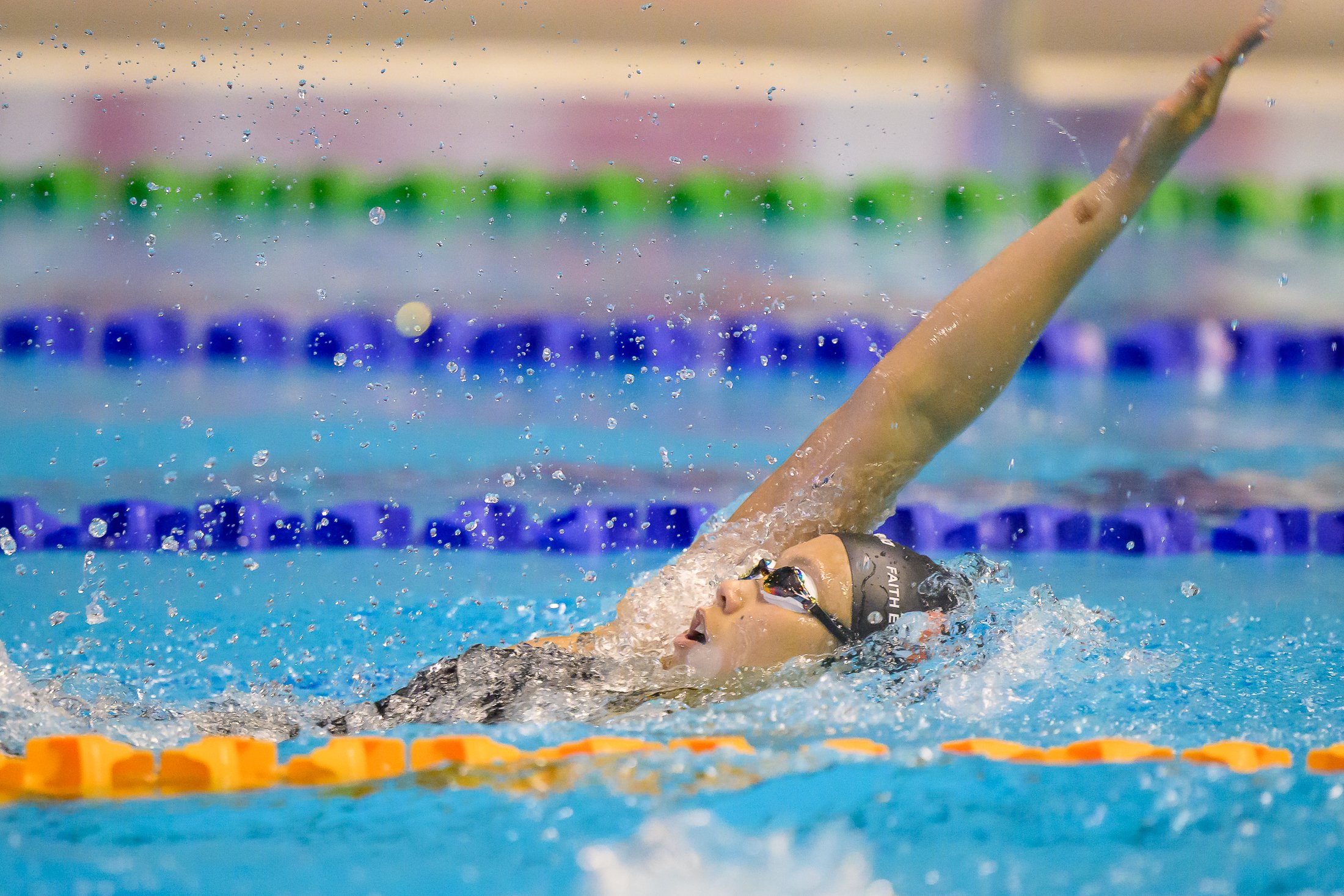 Faith Elizabeth Khoo clocked a new personal best of 1:03.68 for a silver in the 100m backstroke. Photo: SNOC/Andy Chua
For the Quah sisters, the race provided a rare opportunity to race against men. In Jing Wen's case, it meant diving in for her 100m fly against competitors who were more than 20cm taller.
She said: "It was nerve-racking. I look over and I see a guy about to swim a 100m fly. It's a very different kind of stress, I like that."
The race worked out well, given that each sibling excelled in different strokes – Ting Wen in freestyle, Zheng Wen in backstroke and Jing Wen in butterfly. To complete the quartet, they had team rookie Mahabir swimming the breaststroke leg. And it was clearly a fun experience for the 17-year-old too.
"Normally I go by Nick Mah. Today, I'm Nick Quah," he joked.
Over the night's events, the swimmers picked up a total of four golds, three silvers and one bronze. This included a new Games record from breaststroke specialist Letitia Sim, who picked up her second gold of the meet with a 1:07.94 effort in the 100m event.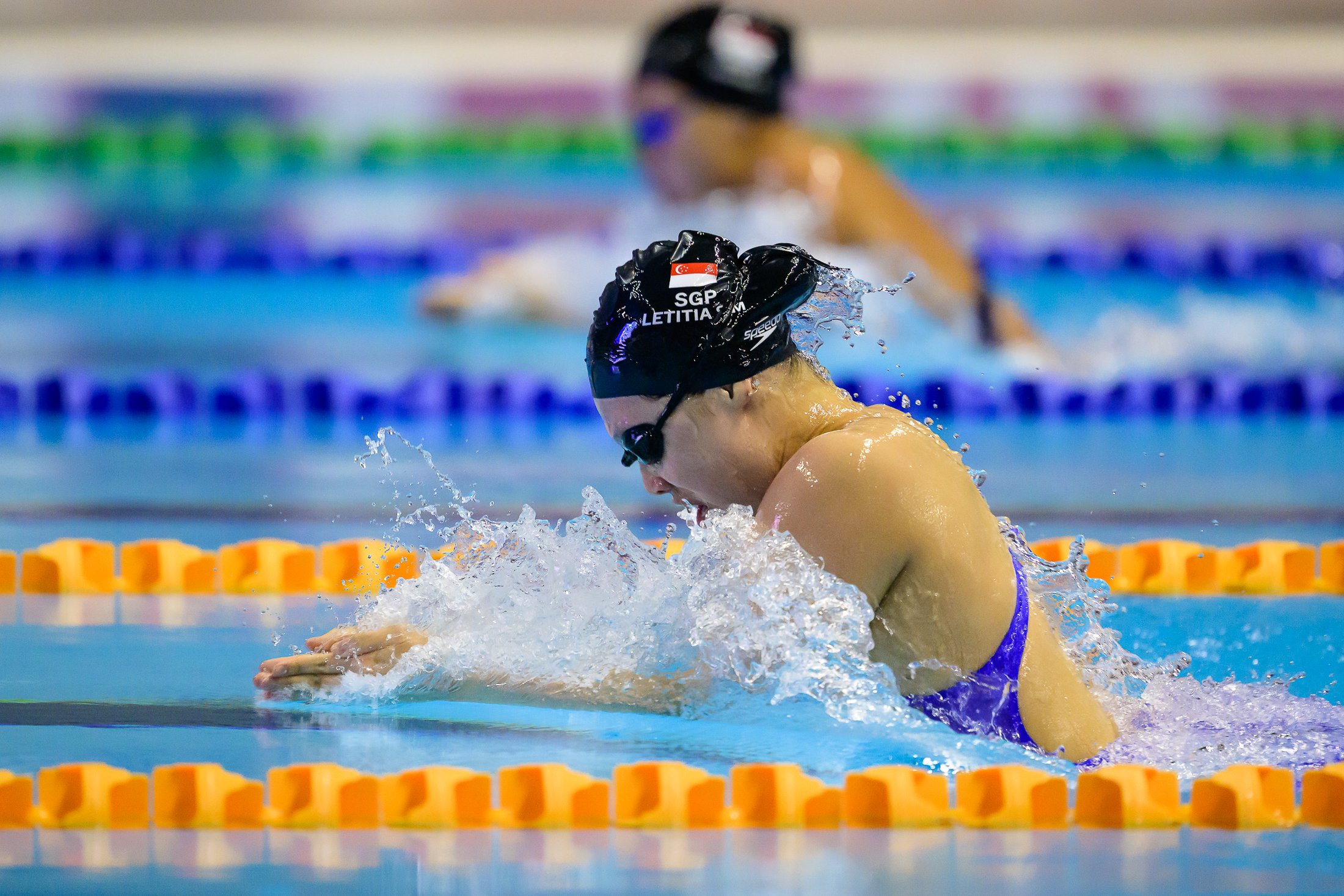 Letitia Sim produced a Games record of 1:07.94 to win the 100m breaststroke gold. Photo: SNOC/Andy Chua
Meanwhile, in diving, Avvir Tham won a bronze in the men's 3m springboard.
Standing on the springboard before his final dive and sitting in fifth place, the 18-year-old needed something special to ensure he did not leave Cambodia empty-handed. He delivered when it mattered.
His last and most difficult dive of his SEA Games campaign was awarded 74.80 points, the highest-scoring of the field. It lifted the Singaporean into third place for a bronze medal, finishing behind Malaysia's Muhammad Syafiq Puteh and Gabriel Gilbert Daim.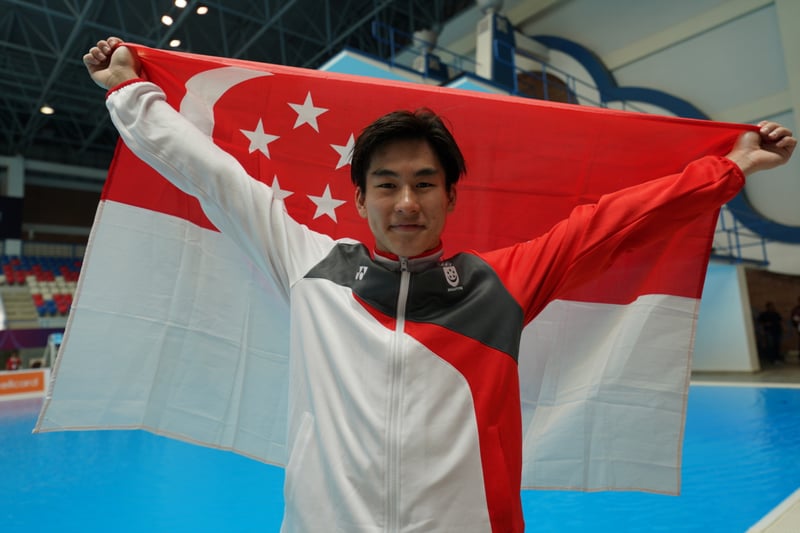 Diver Avvir Tham's final dive was the highest-scoring of the day in the men's 3m springboard event. Photo: SportSG/Bryan Foo
Said Tham, a silver medallist at the last Games on the 1m springboard: "Compared to the last SEA Games, this year's competition was fiercer. I think I have more experience this time and was able to be more comfortable with my dives, be less scared during competition and know how to face my nerves."
Still, there is a slight tinge of disappointment, perhaps given that Tham had upped his training intensity, training up to nine times a week.
"I felt very prepared. But when I reached Cambodia, the springboard was a bit hard to get used to and I started doubting myself and thinking too much about my dives during competition.
"Even though I was quite consistent today, I didn't perform to the best of my abilities. There is definitely a lot of room for improvement.
"As cliché as it sounds, I learnt the importance of believing in myself and trusting the process. I should trust the hard work I've put in. This was a very big step for me to get used to the pressure of competition on the world stage."
The 32nd SEA Games are held in Cambodia from 5 to 17 May 2023. For the latest Team Singapore coverage and news, follow Team Singapore on their social media channels (Facebook, Instagram, TikTok) or visit the official Team Singapore website.
Related Topics
Related Events & Programmes
Related Topics