Singapore's men's and women's badminton teams lost their respective semi-finals against topseeds Indonesia and Thailand, coming away with creditable bronze medals.
But it was the manner with which they fought that pleased Singapore Badminton Association's Technical Director Martin John Andrew.
"If you'd told me after the draw that we'd come away with two bronze medals, I'd have taken it," said Andrew.
I'm happy with the results, and especially happy with their performances and how they went about their business," he added.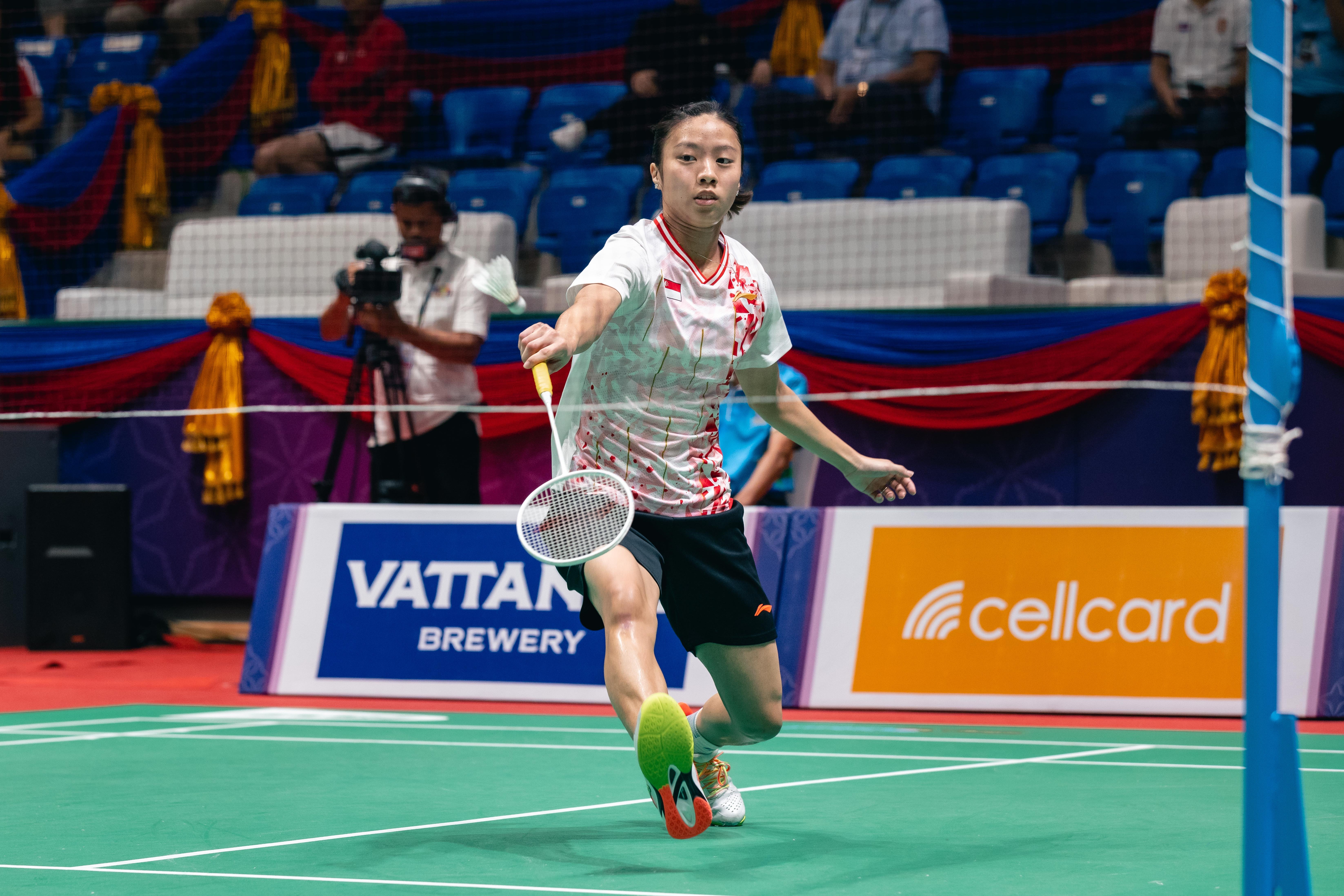 Yeo Jiamin gave Singapore a winning start against Thailand. Photo: SNOC/Eng Chin An
Running through the women's match, Yeo Jiamin gave Singapore a winning start by beating Thailand's Lalinrat Chaiwan in straight games. But that was as good as it got, as the Republic dropped the subsequent three matches to lose 3-1.
Said Andrew: "Jiamin is certainly coming into some form, so her victory wasn't a surprise. Our first doubles pairing of Jin Yujia and Crystal Wong (world ranking 20) gave a good account of themselves, pushing Thailand's world number 10 pairing to three sets.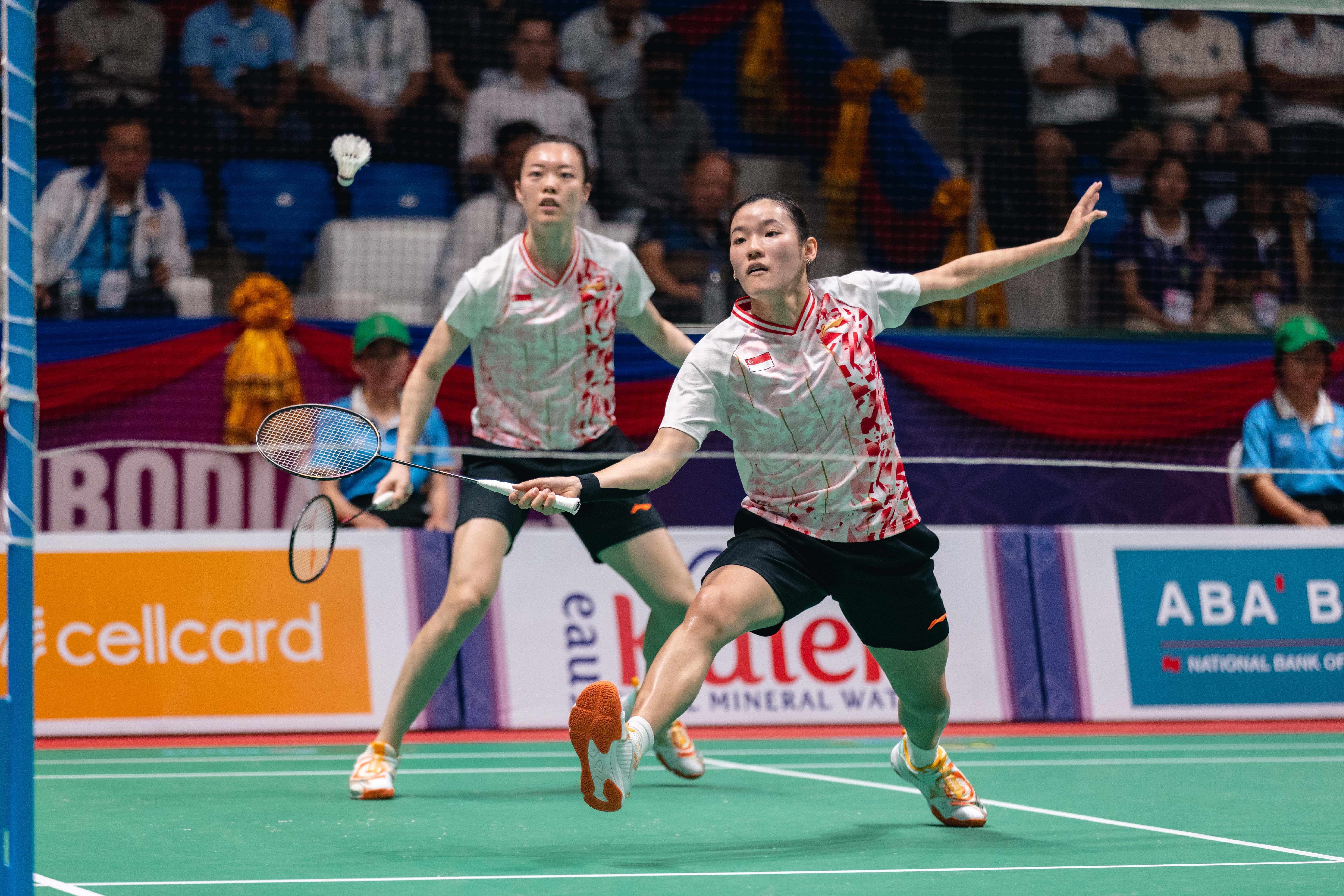 Jin Yujia and Crystal Wong pushed their Thai opponents to three sets. Photo: SNOC/Eng Chin An
"As for the second doubles, our girls are still junior players, so this is a fantastic experience for them. As for Insyirah Khan in the second singles, she's ranked closer to 100 and we can't fault her for her endeavours."
As for the men's, Loh Kean Yew had been expected to give Singapore a winning headstart but the World Champion unexpectedly succumbed to Chico Aura Dwi Wardoyo in three games, albeit not without a close fight.
Said Andrew: "Kean Yew started well but Chico was better in the second game. The way the third game played out, it became a bit of a lottery in the end, and while Kean Yew lost three match points, Chico got the job done with his first match point.
"Obviously losing is not ideal for Kean Yew but in the grand scheme of things, it's OK. Plenty of learnings for him."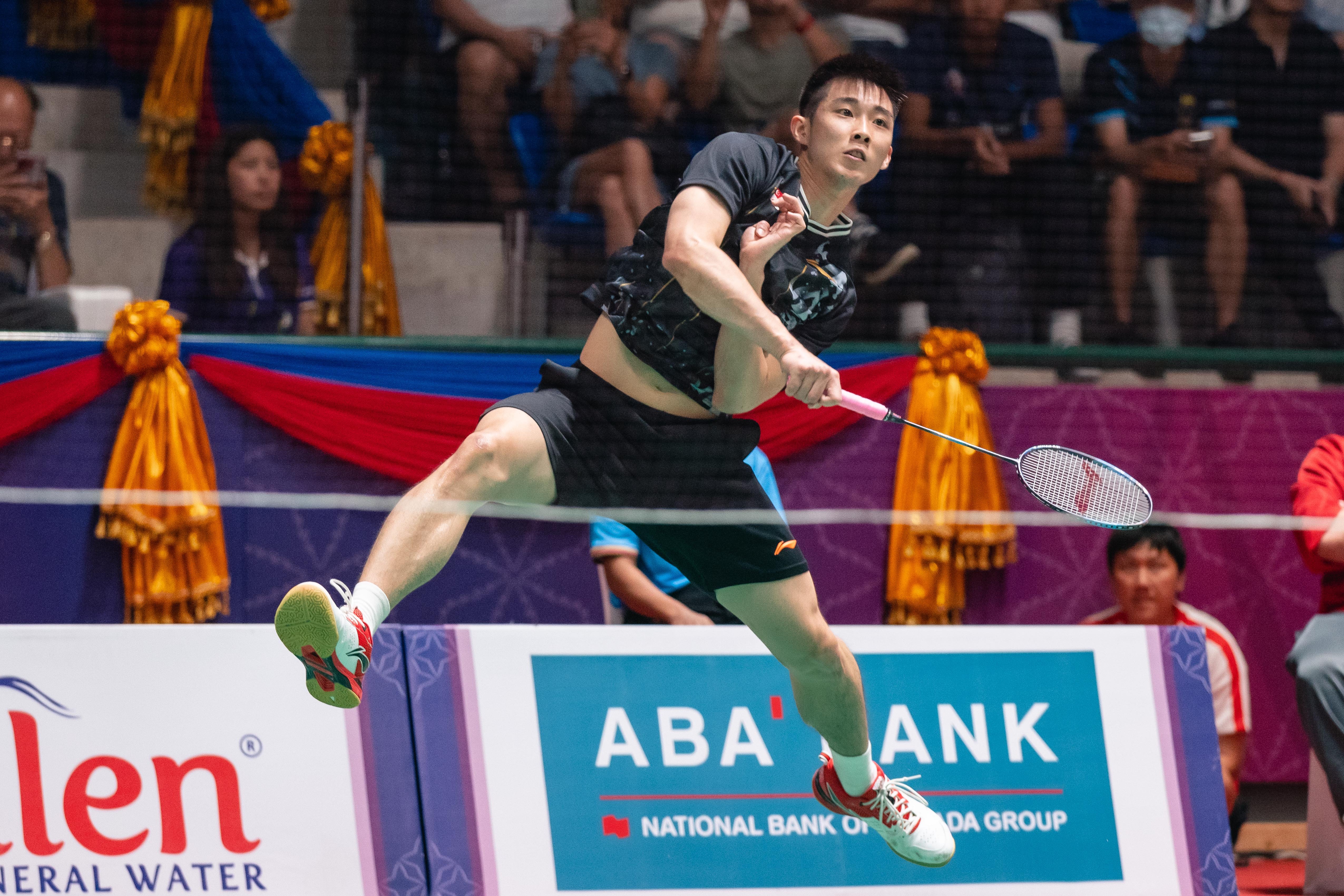 Loh Kean Yew lost the deuce in the deciding set. Photo: SNOC/Eng Chin An
Singapore would go 2-0 down after the first doubles pairing of Terry Hee and Loh Kean Hean fell in straight games to Muhammad Shobihul Fikri and Bagus Maulana, who were All-England champions last year.
Jason Teh put Singapore on the board, beating Christian Adinata in three games after dropping the first set.
Said Andrew: "It was great to see the fight in Jason. At 2-0 down in the match, and a set behind, it would've been easier for him to roll over and concede, but credit to him, he put up a great fight to win back a point for the team.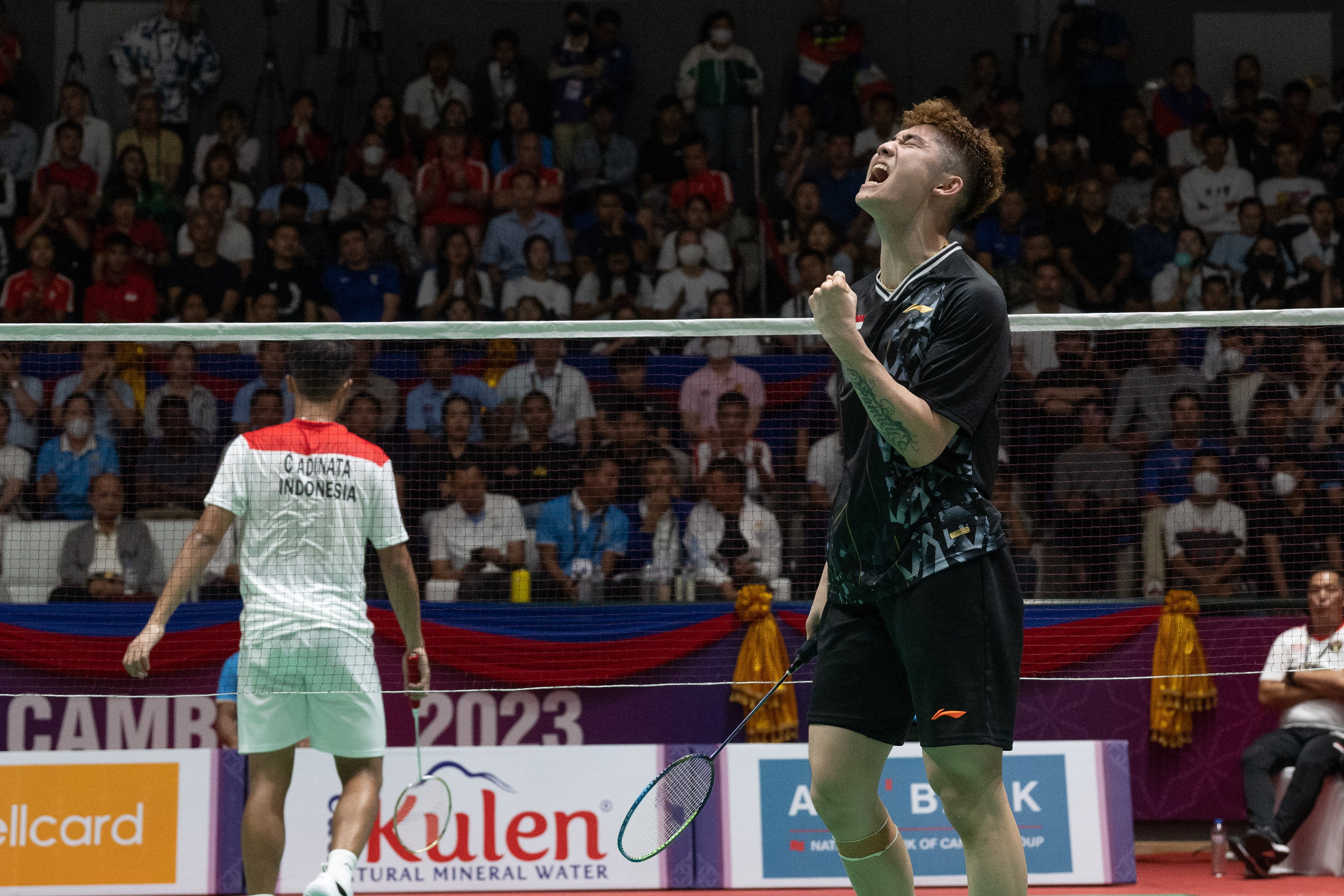 Jason Teh pulled back a point for Singapore. Photo: SNOC/Lim Weixiang
In the second doubles, Singapore's Nge Joo Jie and Johann Prajogo displayed tremendous grit and tenacity despite losing in straight games.
"This is a promising pairing, and still making their transition from Juniors to Seniors," said Andrew who pointed out that the pairing had topped the world junior rankings for two weeks last November. "They're making themselves hard to beat and developing into a promising pairing."
"We've done well to win these two bronze medals," said Andrew, "But what's more important is we've found out which players are up for a fight. No one shying away from it and it pleases me to have a group of players who are prepared to stand up to be counted."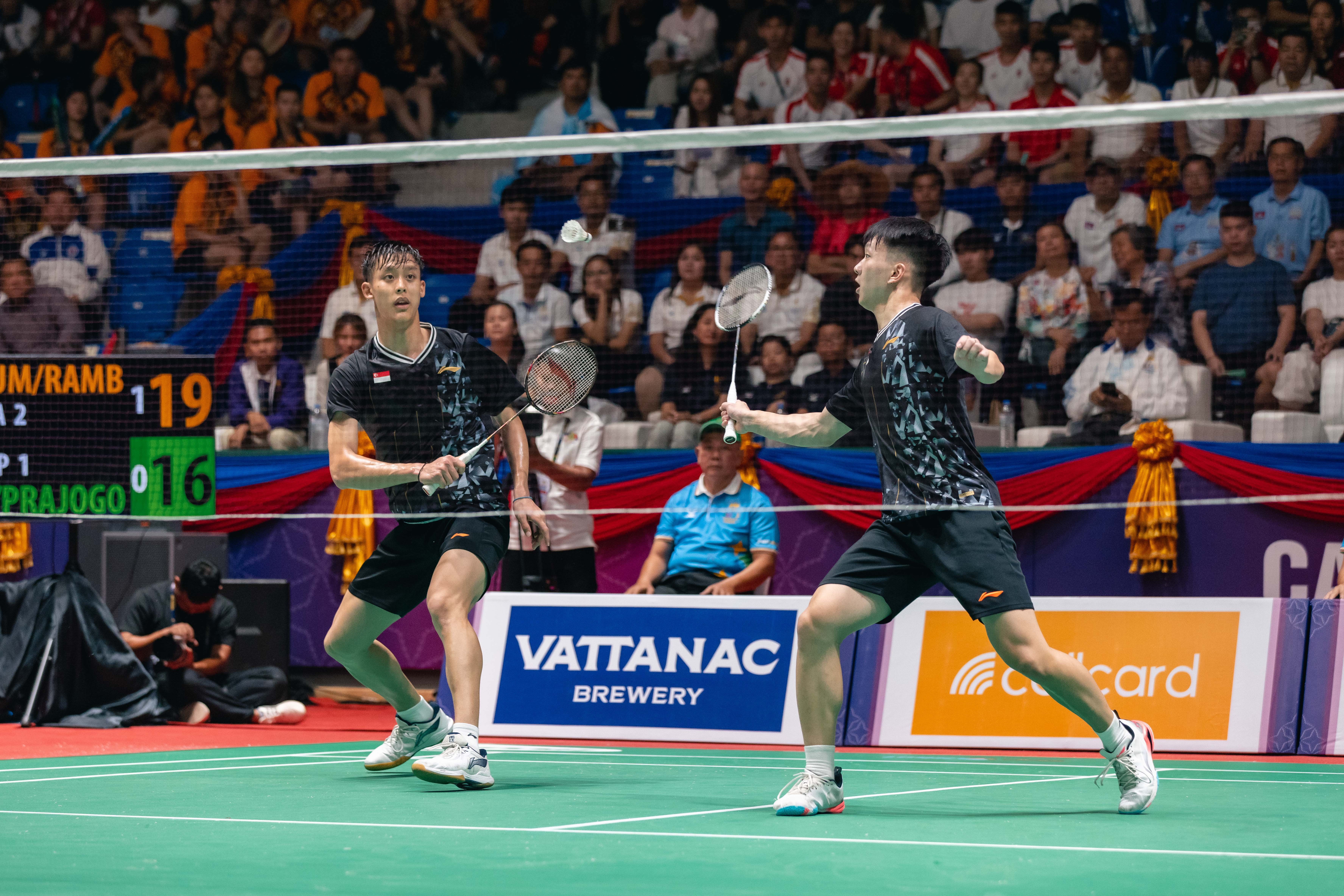 Men's Doubles pairing of Johann Prajogo and Nge Joo Jie will be one to watch in Singapore's next generation of shuttlers. Photo: SNOC/Eng Chin An
"We're nurturing players for the future, looking at achieving results in 2028 and 2032, so blooding the young ones now is a sound strategy," said Andrew who will be leaving for the Sudirman Cup in Suzhou with half the team for the world mixed team tournament that starts on 14 May.
That means Singapore will be featuring their younger players for the highly anticipated individual events, and we will be looking forward to see them take centre stage.
The 32nd SEA Games are held in Cambodia from 5 to 17 May 2023. For the latest Team Singapore coverage and news, follow Team Singapore on their social media channels (Facebook, Instagram, TikTok) or visit the official Team Singapore website.
Related Topics
Related Events & Programmes
Related Topics