By Yeo Chee Yew
NDP may be postponed, but the merrymaking doesn't have to be!
GetActive! Singapore is hosting a rally, and everyone is invited to the party!
Seen your friends and/or favourite influencers grooving out to this year's theme song, "the Road Ahead" on social media? Now it's your time to shine! Join us LIVE as we mark Singapore's 56th year of independence with Team Nila! Get your groove on to the Dance of the Nation as we rally and GetActive! together on 9 August 2021.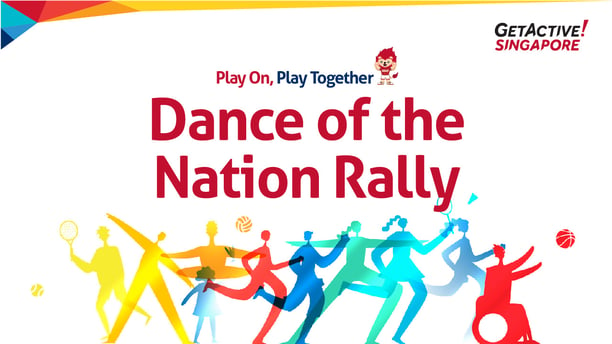 Dance of the Nation Rally
Date & Time: 9th August 2021, 10am
FB Live Page: RSVP Here
Do stay on afterwards for the Team Nila Appreciation Day, where you can learn more about the organization and the immense work they've dedicated behind the scenes. Not only that, you will also get to understand the narrative of Nila the mascot; and participate in an informal chit chat session with the CEO of Sport Singapore, Mr Lim Teck Yin
See you at the rally!
Related Topics
Recent Events & Programmes
Related Topics