Standard Chartered Singapore Marathon's first-ever virtual running edition ends on a high
by Circle Stories, on December 6, 2020
Following 13 weeks of the SCSM Virtual Racing series, the Grand Finale that started from 27 November through to 6 December, offering runners both locally and around the world to take part, has come to an end, with more than 100,000 participants being involved since the introduction of the SCSM Virtual Racing series.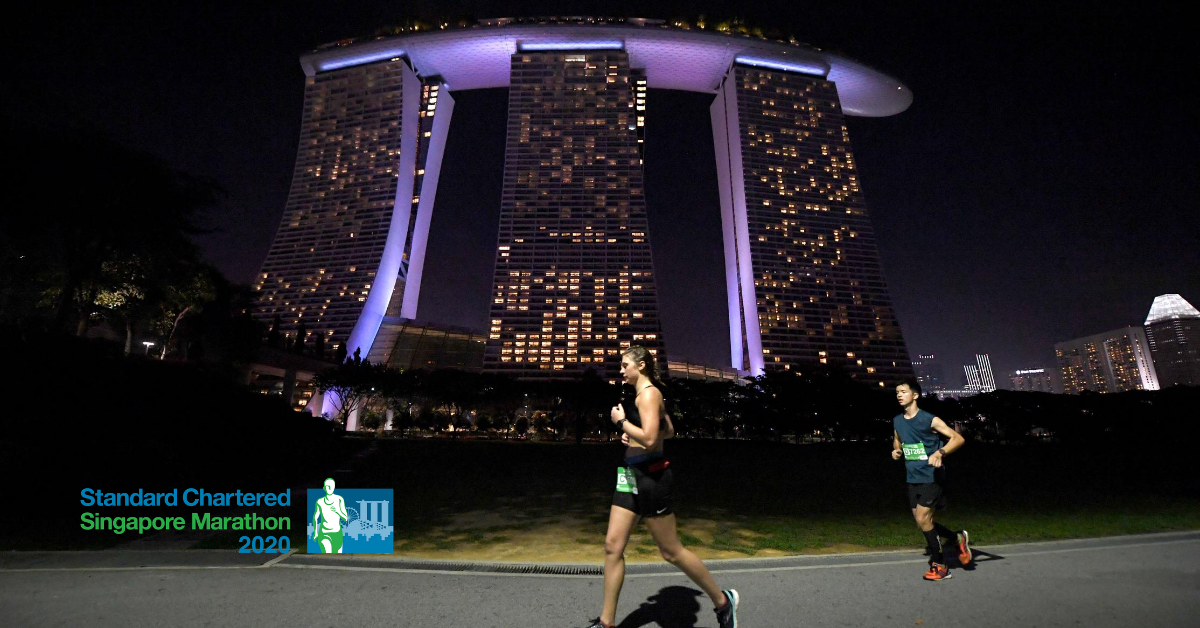 All participants were given an opportunity to race together in one of five categories:
SCSM Grand Finale Rouvy AR 10KM
SCSM Grand Finale Rouvy AR Half Marathon
SCSM Grand Finale VR 10KM - SCSM Grand Finale VR Half Marathon
SCSM Grand Finale VR Double Up Challenge
Runners could choose either the outdoor or indoor race option with a compatible tracking device or join the immersive augmented reality (AR) format powered by Rouvy on a treadmill. The AR format also allowed overseas runners to traverse through the spectacular cityscapes in the 'Best of Singapore' routes. In total, over 12,000 participants took part in the hybrid version of the marathon's grand finale, raising SGD$1 million for the Community Chest, to help empower and nurture youths.
Elite athletes, celebrities and special guests also contributed to the cause through the ROUVY AR Half Marathon Relay as part of the Standard Chartered Singapore Marathon 2020 Race As One Show on 5 December.

Mr Edwin Tong, Minister for Culture, Community and Youth & Second Minister for Law, who was part of the line-up shared: "The Standard Chartered Singapore Marathon has been a highlight of Singapore's running calendar for close to two decades. Despite the challenges of holding a large-scale sporting event during the pandemic, the organisers have risen to the challenge with an innovative race format that has attracted participants from Singapore and beyond. This year, our collective efforts will also contribute towards the Community Chest, benefitting vulnerable communities. This is the power of sport – it brings people together, and builds a more caring and inclusive society."

Mr Tan Chuan-Jin, Speaker of the Parliament of Singapore, said: "I am heartened that in spite of this year's trying circumstances, the Standard Chartered Singapore Marathon is harnessing the platform to rally the community towards a race for a good cause. While people who have joined this Charity Challenge come from all walks of life, they are united by one common purpose of raising funds for Community Chest. This is the very spirit of SG Cares in action and I hope that it will inspire us to continue to come together and take active steps in giving back to the community in meaningful ways."
To bring runners together safely to celebrate finishing the race, 800 participants in Singapore had the chance to attend a two-day signature Grand Finale Celebration experience at Gardens by the Bay on 5 and 6 December.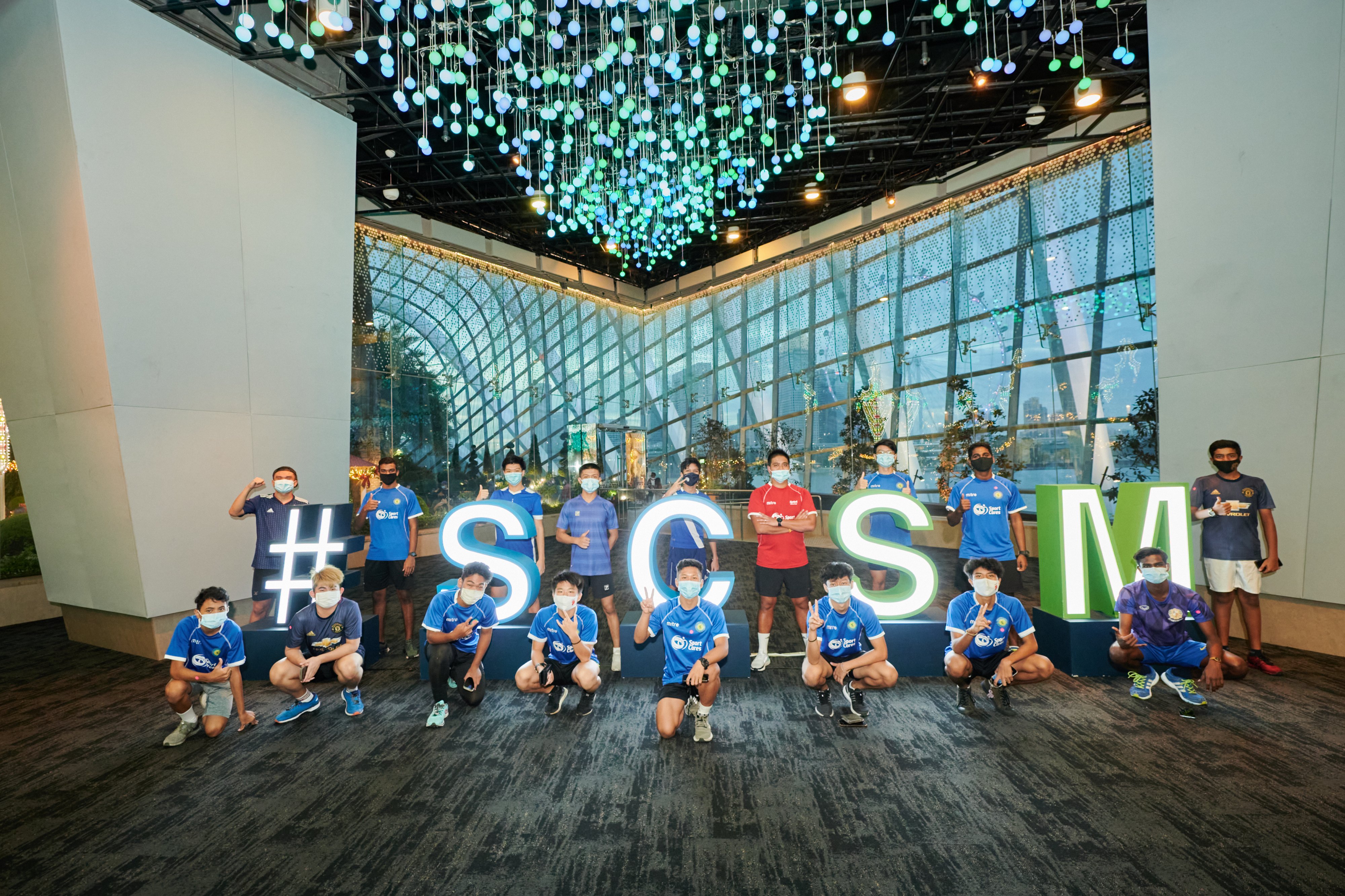 Overseas runners were also entitled to a race entitlement package, where their race singlet, medal and other goodies were sent to them.
To make all this possible this year, The IRONMAN Group worked closely with various partners to push the envelope in elevating the virtual race experience for runners through programming and technology innovations. The AR format powered by Rouvy allows runners to create avatars and see themselves competing with fellow runners in real time, while also emulating the actual race experience through various in-video features.
The Half Marathon and 10K routes featured in the AR format have been specially curated in partnership with the Singapore Tourism Board (STB) to feature some of Singapore's most iconic landmarks and scenic streetscapes such as Orchard Road, Little India, Chinatown, the Civic District and more.
Sherlynn Tan, 28, an avid runner, said: "Oh, how I miss the yearly SCSM race vibes and atmosphere but it was nice to see runners pounding the pavements and doing their own solo races too."
To allow as many runners as possible to experience this immersive virtual race format, race organisers also teamed up with Sport Singapore to activate 12 ActiveSG sport centres around the island. These gyms also offered bookable slots for the AR Half Marathon and 10KM categories via the ActiveSG app.
As sport makes a gradual comeback to our shores, remember to Play, but don't Sabo (deliberately cause trouble or inconvenience to someone) and let's bring sport back together! Check out the Bring Sport Back website for more information and share ideas on how to play sports differently and safely.
Gary Yang is a myActiveSG Editor and Presenter. Gary started his career as a suit cum copywriter at an advertising agency, followed by a successful stint in Corporate Communications with Singapore Press Holdings and Asia Pacific Breweries, before eventually joining the editorial team at Sport Singapore. He now turns his attention to fitness and wellness headlines and sniffing out news angles in the sporting arena.

Follow us on Telegram for more news and updates.