Keeping fit safely amidst the pandemic with the Singapore Fitness Festival
by Circle Stories, on December 8, 2020
As we gradually return to our favourite sporting activities, the priority is to ensure that everyone does so in a safe manner that does not endanger public health.
That may be in the form of playing an existing sport in a new way, as showcased by the recent Standard Chartered Singapore Marathon, that held its first-ever virtual running edition this year successfully.
For those of you who missed that or are not into running, here's another sporting event that you can be part of.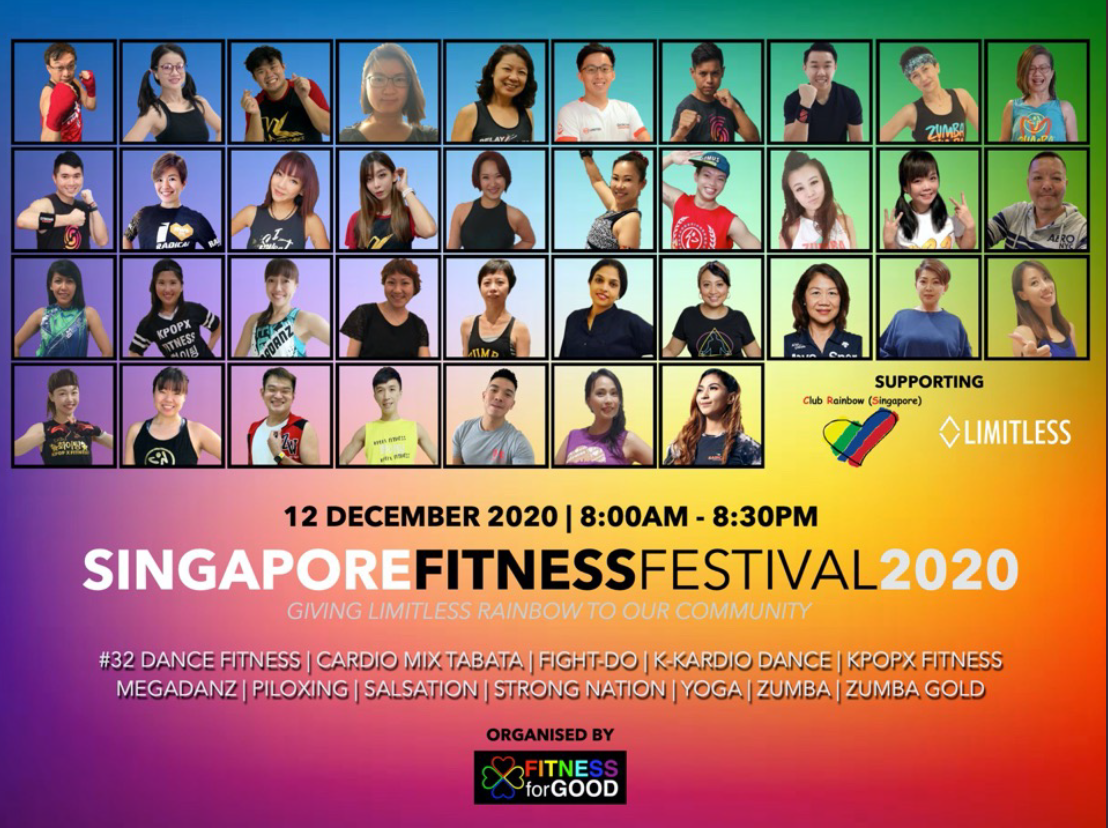 The Singapore Fitness Festival, brought to you by the good folks from Fitness for Good, will be happening on 12 Dec 2020. There is absolutely no reason to forget the date because it's 12.12 and yes, you can also work out on this day apart from doing some online shopping.
Fitness for Good is made up of a group of like-minded instructors who came together in April earlier this year and started using what they are best at to help those who are in need. To date, several fundraising activities have been conducted which raised closed to S$30,000 for various charitable organisations.
Comprising 12 fitness programmes across 12 ActiveSG Sport Centres, with 12 hours of non-stop action, and conducted by 37 fitness instructors, the Singapore Fitness Festival is guaranteed to be a fitness extravaganza.
That's not all. Classes will be free of charge! That's right, you read correctly. While that may be the case, participants are strongly encouraged to make a donation to the two adopted charities, Club Rainbow Singapore and Limitless via giving.sg links below. Donation links will be open till 31 Dec 2020.
Club Rainbow Singapore: https://www.giving.sg/campaigns/sff2020rainbow
Limitless: https://www.giving.sg/campaigns/sff2020limitless
Singapore Fitness Festival
Date: 12 Dec 2020
Time: 8am – 830pm
Venue: online (Zoom)
So why not keep fit and give back to society at the same time this 12.12 by joining us at the Singapore Fitness Festival?
Have an idea on a new ways of playing sports while keeping to the safe management measures? Share your idea with us! Remember to Play but don't sabo! Click here to find out more.
Follow us on Telegram for more news and updates.